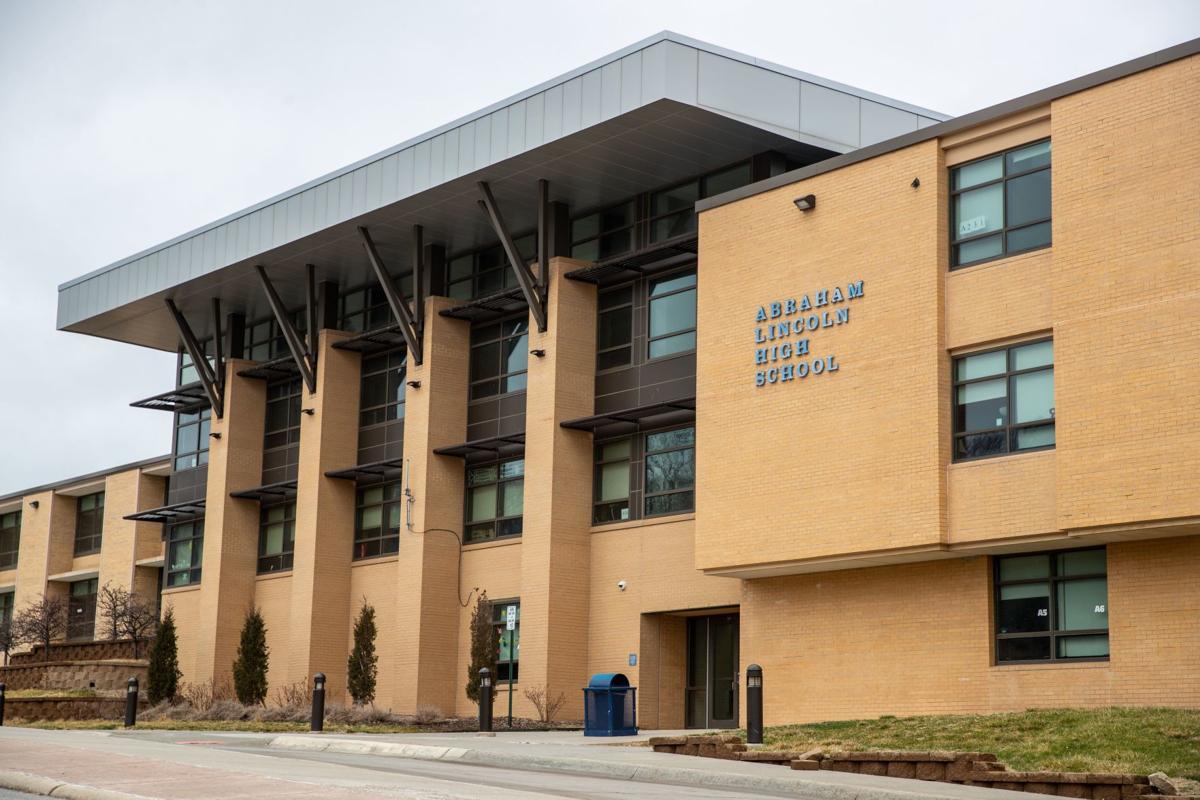 A Council Bluffs high school math teacher is accused of writing four anonymous notes threatening a shooting that were left at the school over a two-week period, Council Bluffs police said Wednesday.
Katrina Phelan, 37, turned herself in to authorities Wednesday after a warrant was issued for her arrest on three counts of threats of terrorism. Each charge carries a maximum sentence of five years in prison.
Phelan is no longer employed by the school district, a spokeswoman said Wednesday.
Officials said they had been investigating several notes discovered at Abraham Lincoln High School, where Phelan taught. The handwritten notes were found by students in her classroom or, Phelan said, she found them in other locations at the school. All made "reference to committing gun violence upon school property," police said in a press release.
"It was determined that she had no intentions or means of carrying out these threats," authorities said.
According to an affidavit, Officer Steven Andrews was told on Nov. 23 about four notes — the first reportedly found on Nov. 9, another on Nov. 18, a third on Nov. 19 and the fourth on Nov. 23.
"All four notes were turned over to school staff and contained threats of gun violence and the killing of students at the school that would cause a reasonable expectation or fear of the imminent commission of such an act," the affidavit said.
While the affidavit said the first note was discovered Nov. 9, district spokeswoman Diane Ostrowski said it actually was Nov. 10. School officials notified authorities that day and asked for additional police presence for the next morning. They also sent a letter to parents on the evening of Nov. 10.
Ostrowski said a second letter went to parents on Nov. 16, updating them on the investigation.
In at least one of the notes, police said, Phelan allegedly posed as an anonymous student and wrote that she was "tired of being made fun of."
During the investigation, Bluffs police said, Council Bluffs Community Schools worked with the police department to increase security.
Andrews interviewed Phelan, who admitted writing the notes, police said.
Phelan told officers that the type of paper that the notes were written on was from her room and she identified her handwriting on three of the notes. She said, however, that she could not recall writing the notes, according to the affidavit.
"I don't remember writing them, but at the same time, I'm 100% sure that I did write them, and that's weird, too," she told police, according to the court document.
When Andrews asked Phelan why she wrote the notes, Phelan said it was "out of concern, worry and frustration over the lack of control of her classroom," according to the affidavit. She said she also may have wanted to bring attention to "the fact that it's not a safe place."
Ostrowski said this school year had been Phelan's seventh with the district.
In a letter Wednesday to Abraham Lincoln High School parents, school officials said that authorities determined an employee was behind the notes.
"During that investigation, students provided us with information that was helpful," the letter stated. "This is what we expect from students at ALHS."