Something smells at Douglas County's landfill, and authorities say it isn't just the scent of garbage and diesel fumes.
Five employees who worked in the weighhouse at the Pheasant Point Landfill and two business owners who dumped refuse there have been charged with conspiracy to commit theft in a scheme that could date back decades.
In the scheme, authorities allege, employees of the weighhouse would decrease the weight of a dump truck as it arrived at the landfill so the dump truck's owner would have to pay the bare minimum for dumping tons of trash.
Membership had its privileges: Employees would signal who got the reduced dump fees by calling out: "He's my guy." Many of those would get a $20 or $26 flat fee instead of the hundreds of dollars they should have paid.
In return, the dump trucks' owners would line the weighhouse employees' pockets with cash, gift cards, even hams.
One employee allegedly stole enough to pay nearly $8,000 in cash for a 2015 Ford Fusion.
It is unclear how much money was stolen — the Douglas County Sheriff's Office evaluated anywhere from three to six months of activity over the past year. An analyst estimated that the landfill's contractor lost $350,000 over the past three years.
Revenue from the landfill is split among several entities: the county, the state, landowner Donald Graham and the trash contractor.
Some employees told sheriff's investigators that grifting has been going on since 1995. The statute of limitations for felony theft is three years.
Douglas County Attorney Don Kleine said he expects more to come out of the investigation. He and detectives from the Douglas County Sheriff's Office wanted to get the court cases moving to send a message.
"There's still work being done to put together who all is involved and exactly how much money was being skimmed off," Kleine said. "But we needed to get this going. The message needs to be sent that this is not something that can be tolerated in any way, shape or form."
Some of the charged employees were working there up until last week. Others were retired. The employees charged with conspiracy to commit theft are: James E. Sudyka, 66; Mark Huntley, 68; Mark Helmberger, 53; Anahi Lara, 24; and Suzanne Swanson, 36.
Business owners who are accused in the theft conspiracy include Gary Cooper, 63, owner of Clean Up Containers, and Hector Flores, 42, owner of Hector Flores Roofing.
Attorneys for those charged either could not be reached Friday or declined to comment.
According to the sworn affidavit of Mike DeChellis, a Douglas County sheriff's deputy and investigator in the case:
On Nov. 12, Kent Holmes, supervisor of Douglas County Environmental Services, called the Sheriff's Office to report that employees were failing to properly weigh all vehicles entering and leaving, thus "substantially" lowering "the amount that was actually owed." Holmes told the Sheriff's Office he became aware of the matter when Waste Management sent three weighhouse employees home on suspicion of theft in October: Sudyka, Lara and Swanson.
Holmes told sheriff's officials how the system is supposed to work: Vehicles get weighed as they come into the landfill near 216th Street and Nebraska Highway 36 — and those weights are recorded. They go and dump their contents in the designated area and then return to the exit lanes of the weighhouse to be weighed again.
Some employees worked out a system where they would manually adjust the computer that recorded the weights of incoming vehicles, decreasing them by tons. As the now-emptied vehicles exited, the system would record that they owed nothing, or only the bare minimum. In some cases, the trucks were allowed to drive by the scale without weighing.
An internal investigation by Waste Management analyzed activity at the weighhouse from June 5 to Aug. 20. The auditor spotted vehicles that were weighing in and out of the weigh station too quickly. He compared the receipts to video taken at the weighhouse. During those 12 weeks, for example, the auditor found that five employees lowered Cooper's Cleanup Containers' dump fees 336 times. Based on that pace, the Waste Management auditor estimated that the company lost $350,000 over three years.
Confronted by a sheriff's deputy about his container company receiving a benefit, Cooper told sheriff's deputies that he knew for a year or two that he was receiving a discount. Deputies said Cooper told them "he did not ask for this discount, but knew it was happening." Sheriff's deputies said the scheme saved Cooper $38,000 a year.
Another employee told investigators that she was "aware of Sudyka and other now retired employees taking money from the scale house illicitly since 1995." They did so by creating false tickets and keeping the illegitimate cash separate from the legitimate payments, according to the Sheriff's Office.
In 2019, an employee said, Lara let it be known that she needed money for a new car. Huntley took the cash reserve into the back room of the weighhouse and left it there. The employee said she watched Lara walk to the back room and return with a wad of cash in her hand. Soon after, Lara paid $7,750 in cash for a 2015 Ford Fusion.
In 2020, a manager became suspicious after cash amounts dropped significantly. His suspicion prompted an internal investigation.
Sudyka reportedly told investigators that "each employee had their customers they gave a discount to."
"Staff would lower their fee to $20 and that was what the customer would pay," the investigator's affidavit said. "Sudyka admitted this was substantially less than the amount that was actually owed."
Sudyka denied stealing any cash from the scale house "but later admitted that he stole $20 a week from transactions with customers."
One contractor provided deputies with receipts from his trips to the landfill. In the traditional trips, where everything was done by the book, the contractor paid an average of $125 per load. In the cooked trips, the average weight was between $20 and $35 per load.
Helmberger told deputies that "discounts had been given to some individuals" since he began working at the landfill in 2007. He alleged that Sudyka "would frequently leave amounts of cash between $17 and $100 lying out" in the back room.
"Helmberger would then go into the back room and take that money, which he described as a 'tip,'" the affidavit says.
DeChellis, the investigator, went on to write that he "has worked for Douglas County government for more than 13 years and … is not aware of any county government position in which it is customary, acceptable or legal to accept cash 'tips' as a reward for performing governmental duties."
Maureen Boyle, a Douglas County Board member who is the chair of the board's environmental services committee, said Friday that the allegations are "very disappointing as a taxpayer and as a commissioner."
"Those who are accused, if it's proven, they will be dealt with accordingly," Boyle said.
Kleine said more likely will come out of the case. Another angle that could be investigated: whether the weighhouse employees increased the weight on private vehicles (such as pickups with their back ends full) to charge citizens $5 to $10 more per load.
"There's all kinds of ways that you can cheat," Kleine said. "It's always possible that's part of it. Who knows what else will come of this."
In such a cash-heavy business, Kleine said, the county will have to increase its controls and its supervision to prevent future theft.
World-Herald Staff Writer Bob Glissmann contributed to this report.
---
Notable Nebraska and Iowa crime news of 2021
Local connection to the Capitol riot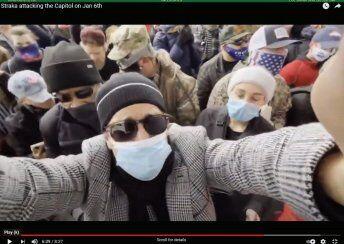 An $11 million scam
The saga of Oliver Glass
Former Omaha gym owner convicted
Former coach, security guard accused of rape
The sentencing of Aubrey Trail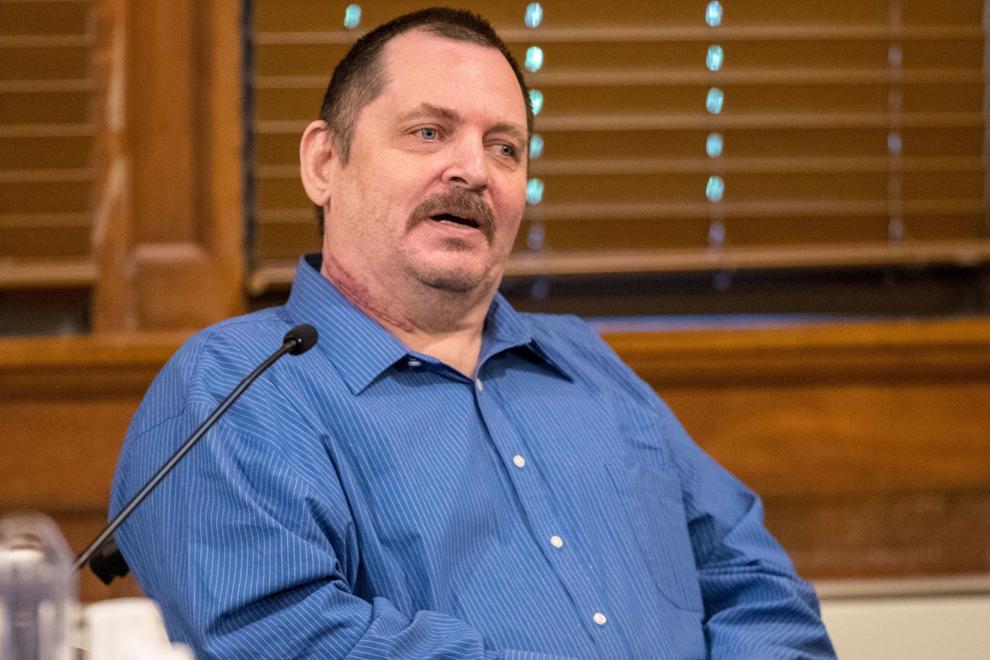 Shooting of Officer Jeffrey Wittstruck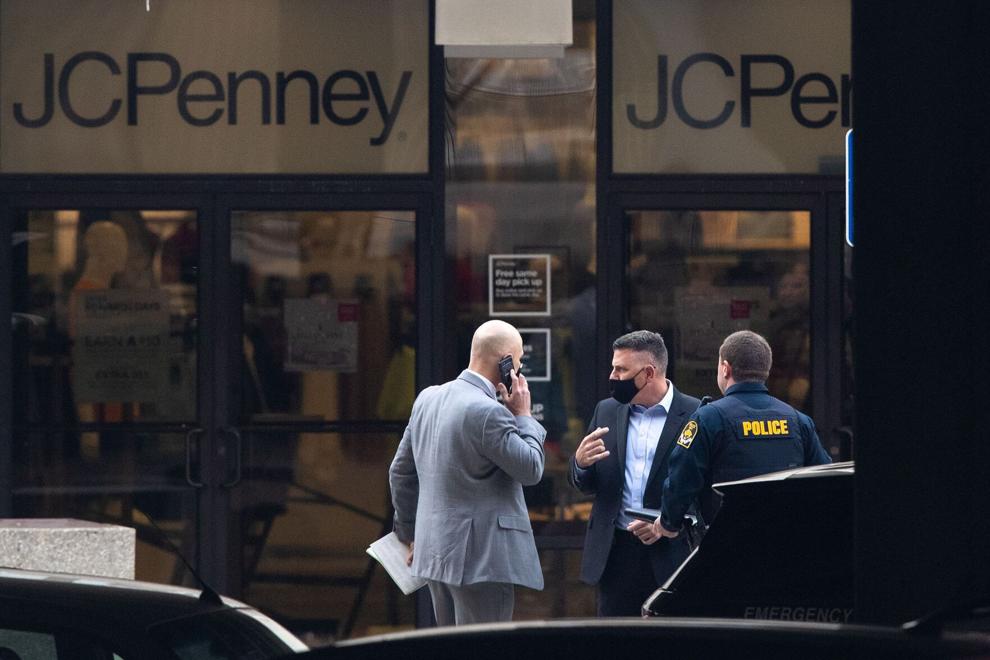 Drunk driver sentenced for fatal crash
Man acquitted of murder but convicted of witness tampering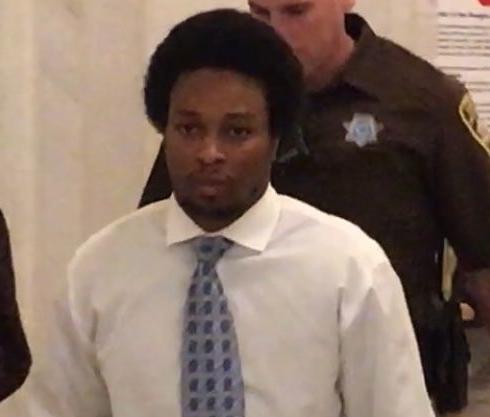 Woman accused in slayings of two men
Gang member not getting off easy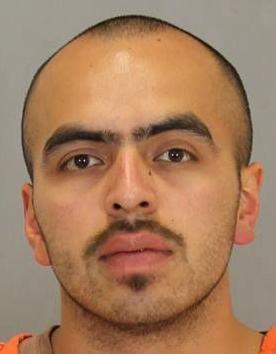 Man sentenced in debit card scheme
Death row inmate dies at 55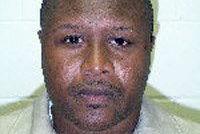 Former Husker Katerian LeGrone acquitted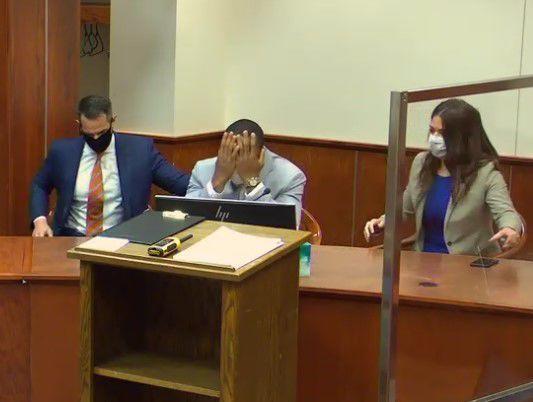 Man convicted in fatal crash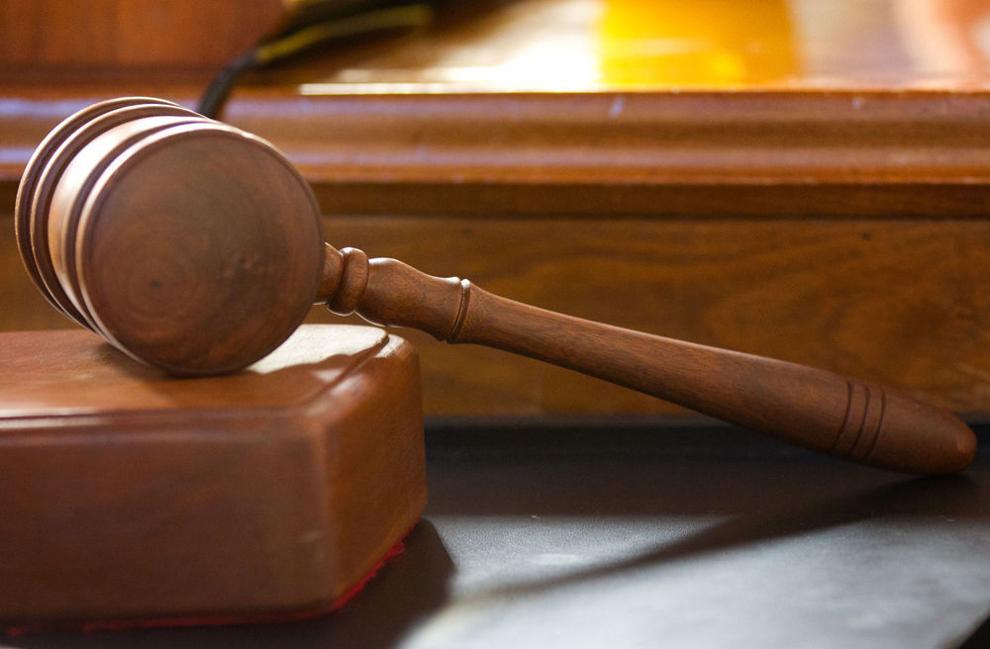 Man pleads no contest to killing sex offender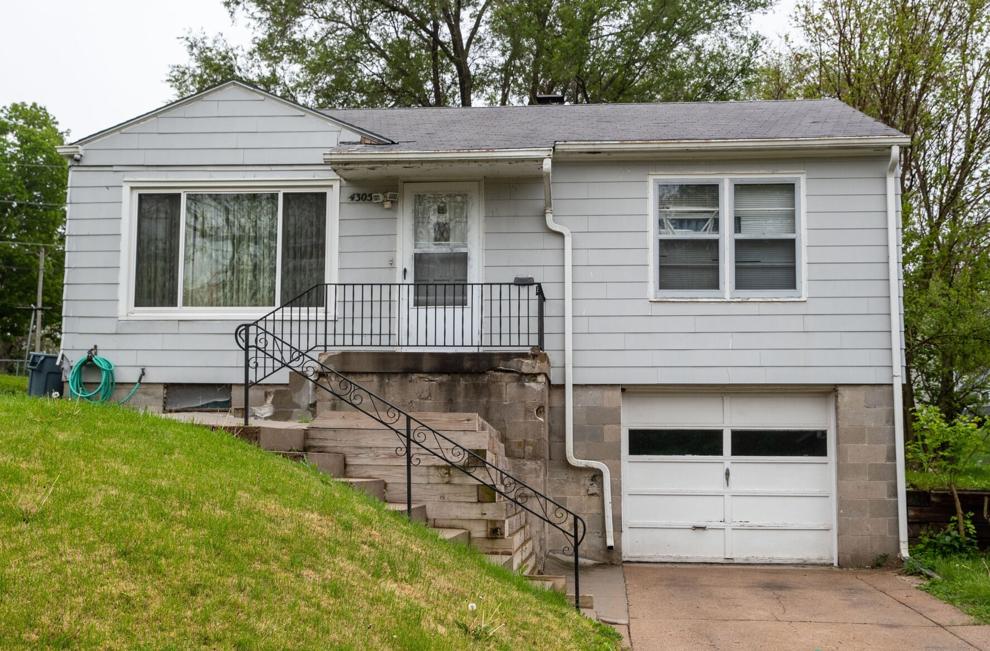 Douglas County landfill scheme
Shooting at Westroads Mall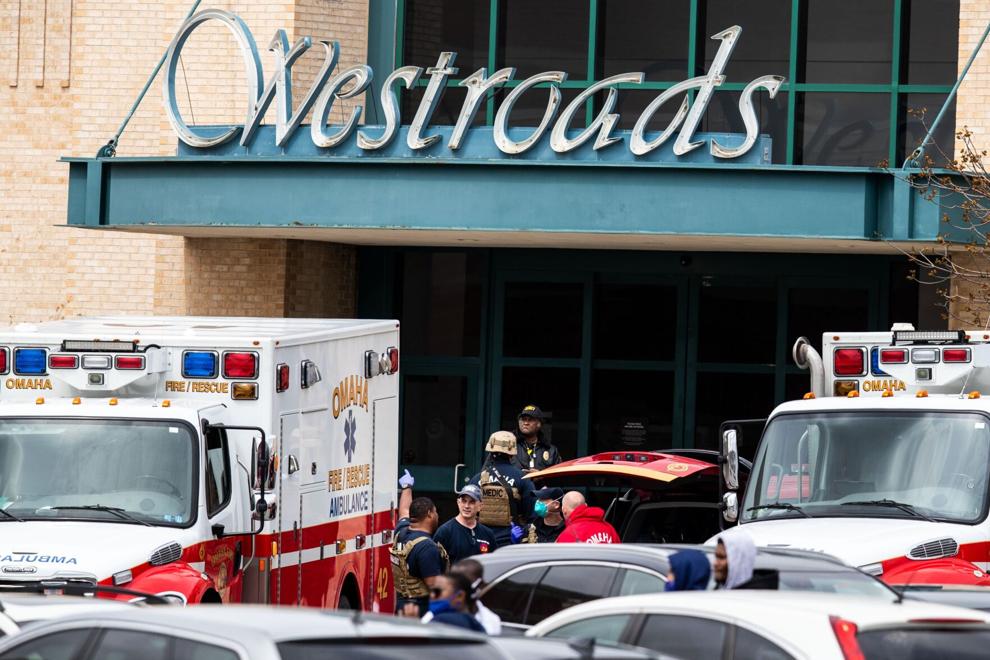 Convicted murderer, child molester dies
Golf cart rustling
Cold case heats up
Defendant returns to Nebraska for murder trial
Teens charged with attempted murder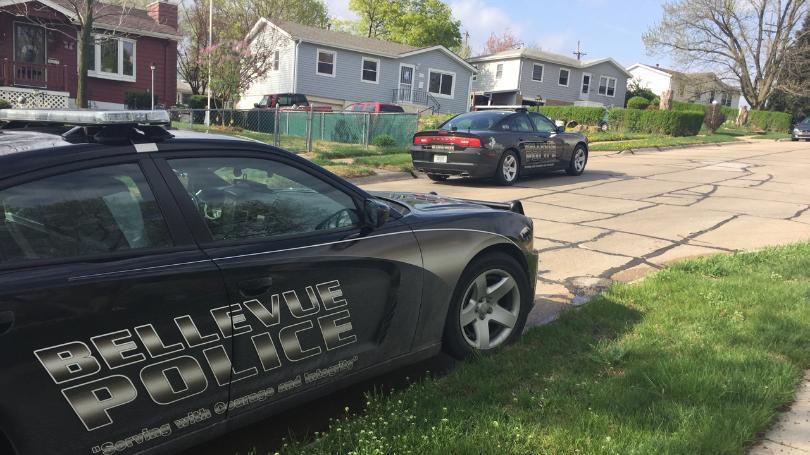 Man charged in threats
Man arrested in April 2020 slaying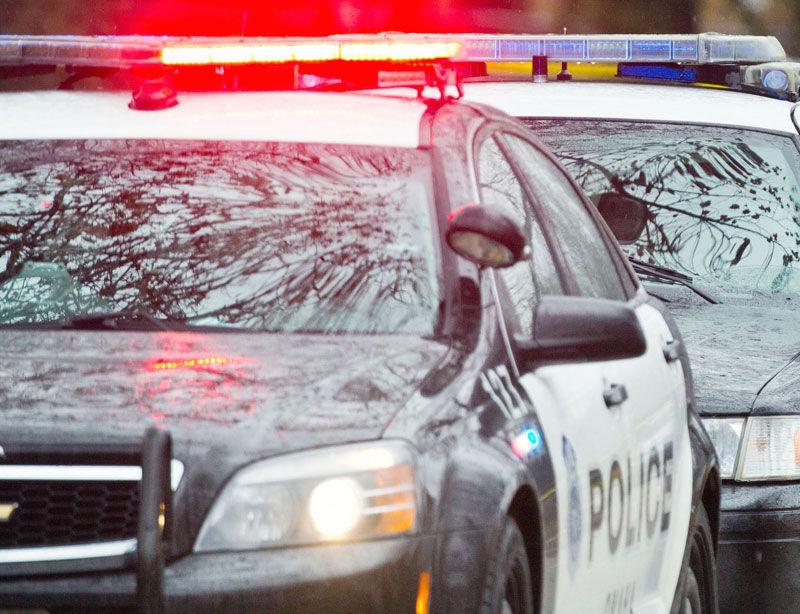 Omahan charged in fatal shooting of two men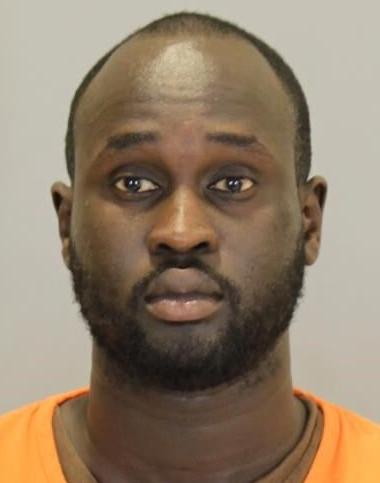 Bellevue man charged in deaths of his children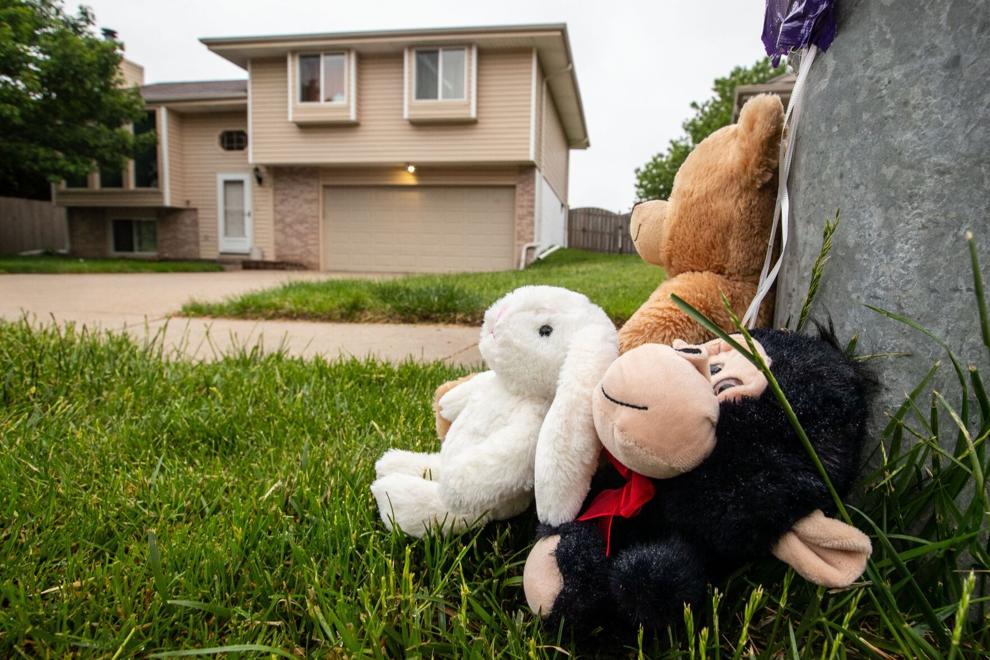 Woman dies after domestic altercation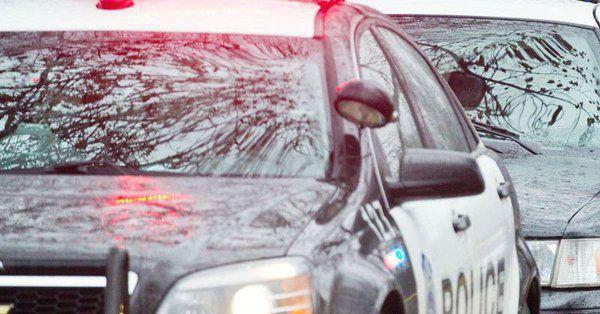 Huge bail set for man who fled to Nicaragua
Man accused of committing and filming heinous crime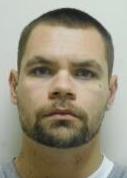 Suspect in Sonic shooting faces unrelated charges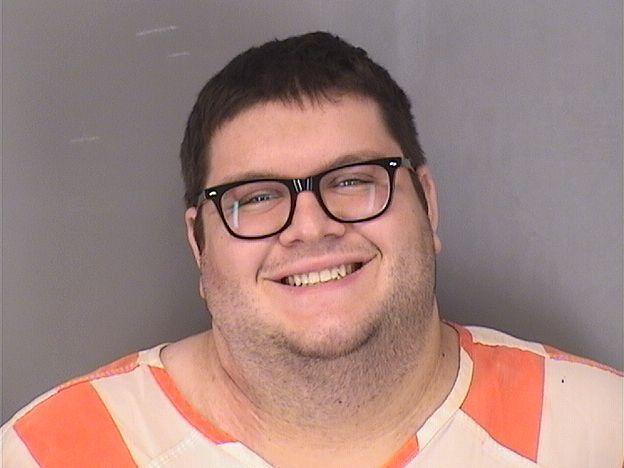 Man gets prison time for deadly robbery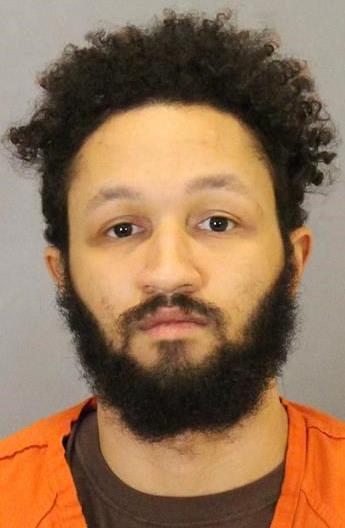 Man charged in November 2020 slaying
Union Omaha player accused in internet romance scam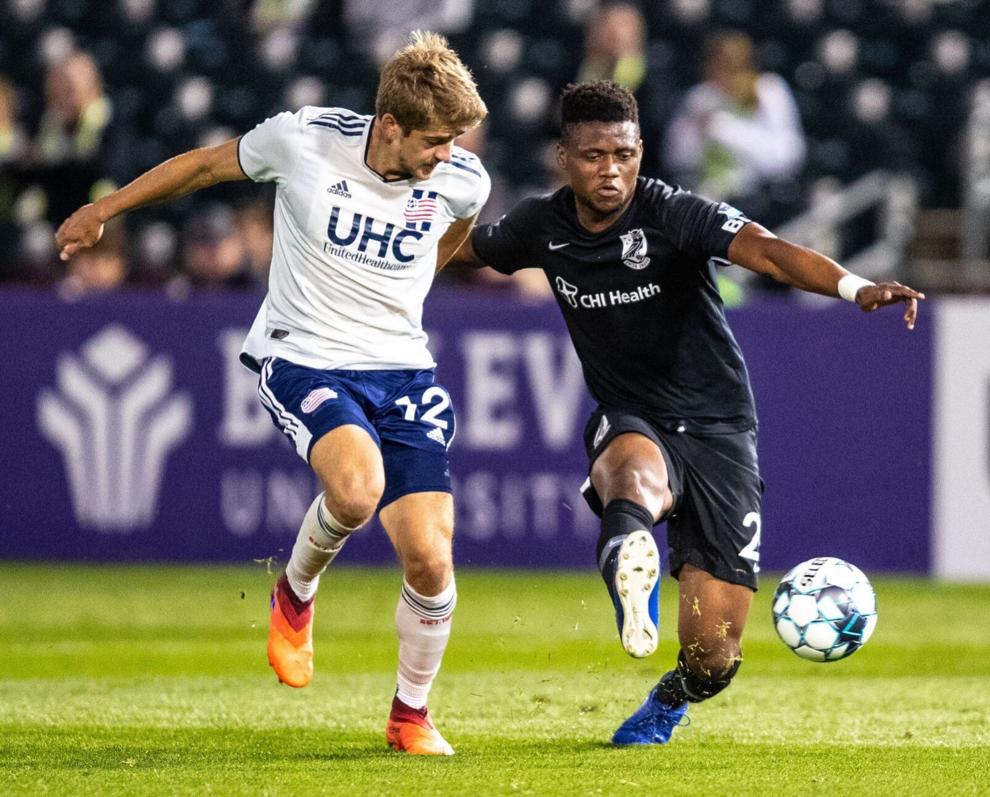 Erica Jenkins wants to change her name
Omaha police officer facing felony charges in Sarpy County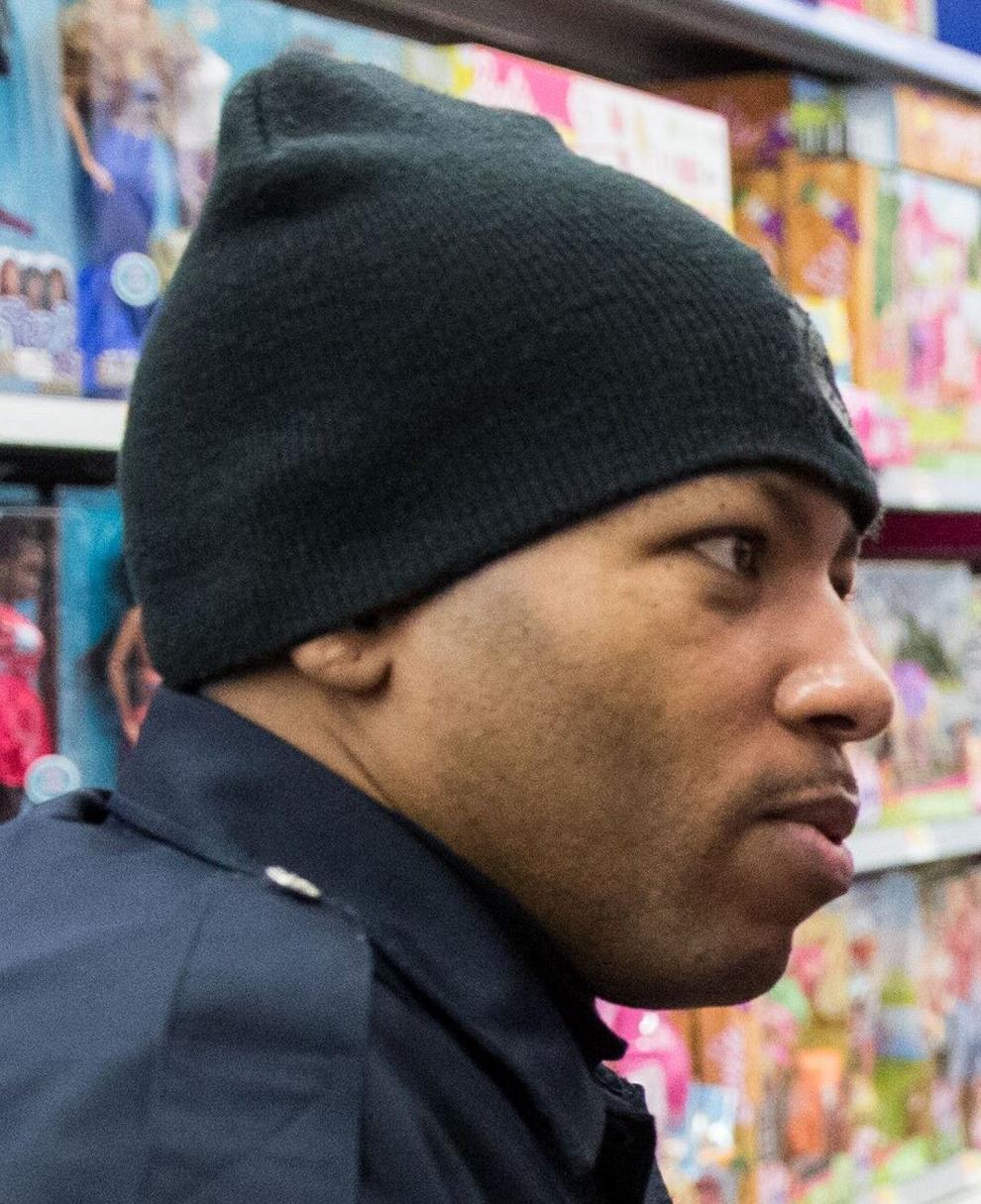 Two teenagers die after shooting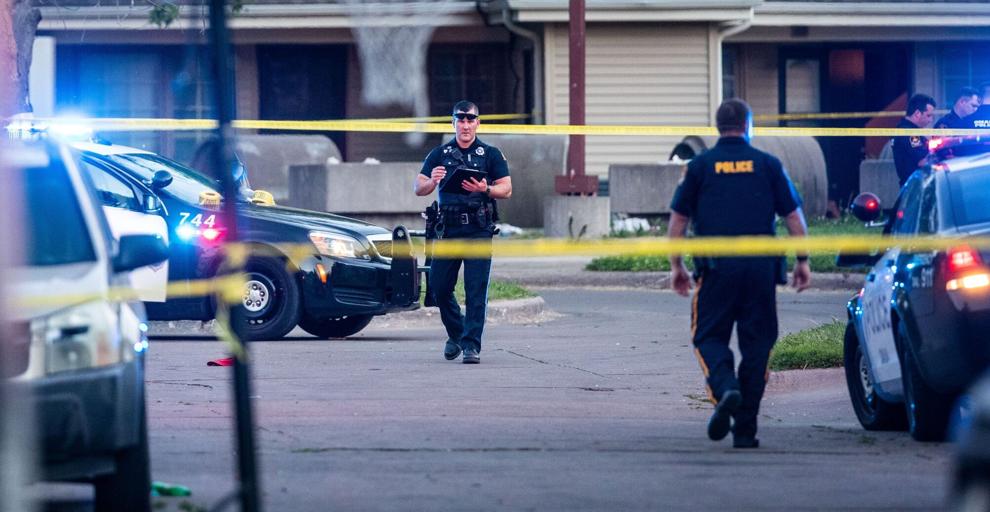 Teen's shooting of father ruled self-defense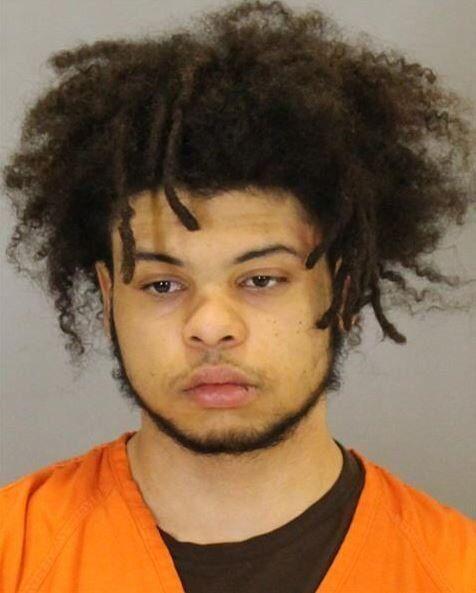 14-year-old among those killed in spike in violence
Father charged in 6-month-old's death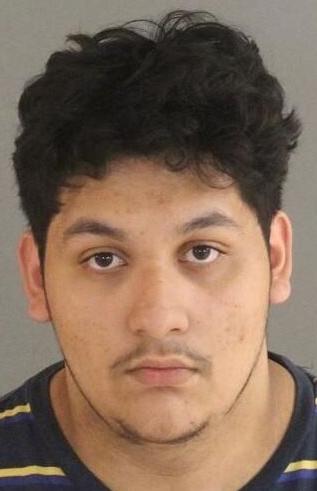 Violent hour: 1 killed, 4 wounded in 2 shootings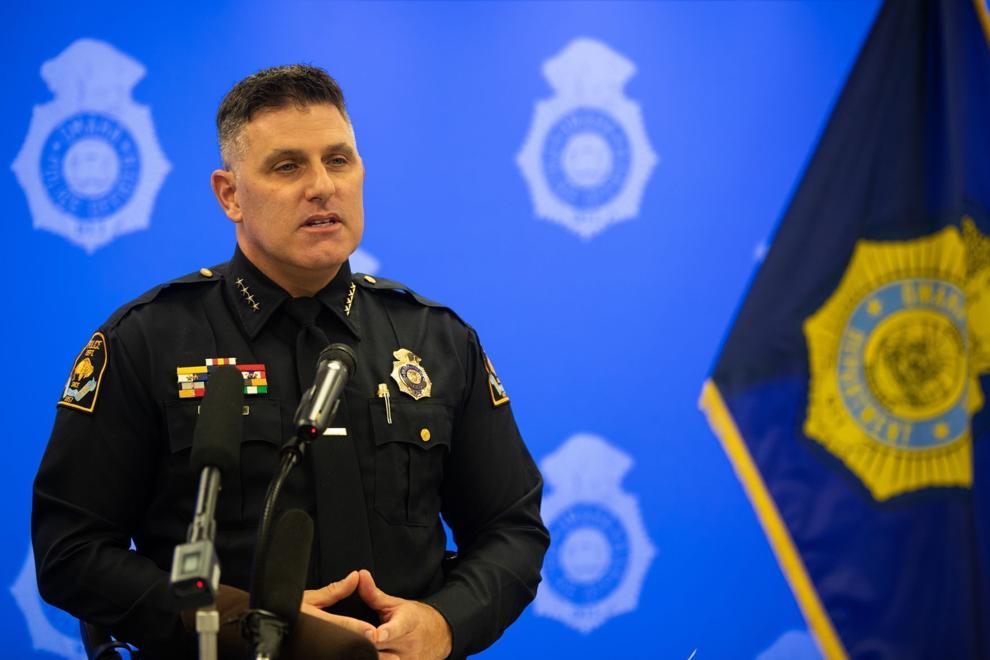 Man says he killed wife because he could no longer care for her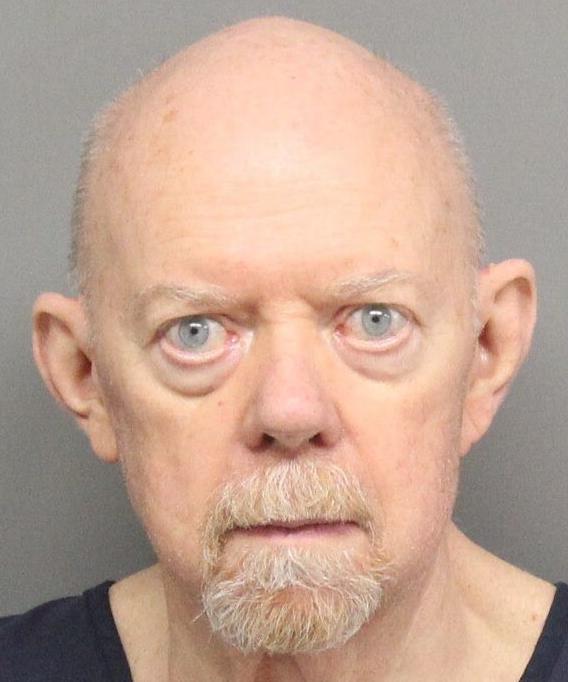 Omahan held on $10 million bail in sexual assaults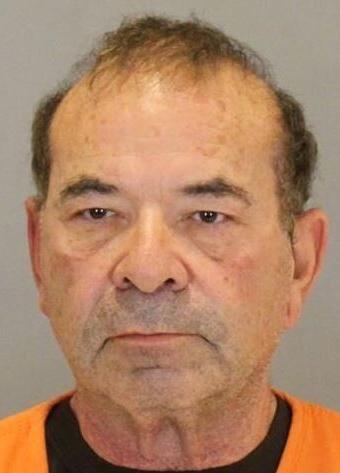 Woman faces decades in prison for sexual assaults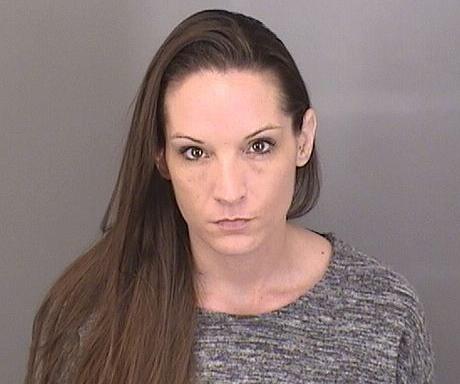 Man put a stop to abuse, then assaulted girl himself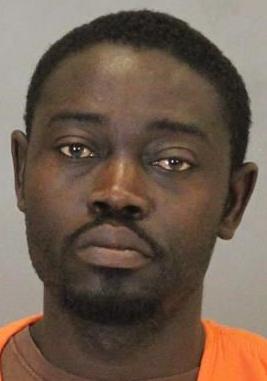 The sentencing trial of Bailey Boswell