Sometimes, numbers are cold, cruel, impersonal. Other times, they are a measuring stick, telling a story of character, longing, a life's work.
Both cases were true Friday in a Douglas County courtroom.
First, the cold and cruel facts: A 28-year-old Omaha man was driving 106 mph in a 45 mph zone on West Dodge Road when he crashed into a Toyota Camry driven by Jim Yungbluth — a 63-year-old husband, father, longtime Omaha musician and Nebraska Furniture Mart employee.
Yungbluth — described as "one of the nicest men to walk the Earth" in his obituary — died at the scene.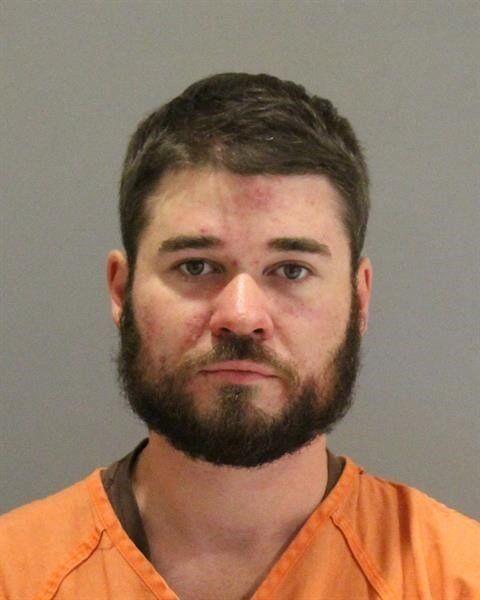 Driver John Caillau's blood alcohol content measured .41% about 45 minutes after the crash. That is five times the legal limit of .08% for driving.
Those numbers were so staggering that Judge Horacio Wheelock raised his voice as he repeated them.
"The court cannot ignore the fact that Mr. John Caillau was driving at ONE HUNDRED SIX MILES PER HOUR on Dodge Street at 4:03 a.m. July 9," Wheelock said loudly.
Wheelock said he also could not ignore the staggering blood alcohol content. The first blood draw taken at the hospital was .41%. The second, hours later, measured .26%. Either one blew away Nebraska's legal limit, Wheelock noted.
Wheelock then delivered the cold, hard terms of Caillau's sentence: 16 to 20 years in prison, a term that is cut in half under state law. Twenty was the maximum the judge could give Caillau for motor vehicle homicide.
At that, Caillau's mom burst into tears.
"Oh my God, oh my God, oh my God," she said as her son was led away in handcuffs. "I can't believe this."
One could have heard the same reaction from Yungbluth's relatives the morning of July 9.
And that is where the numbers begin to tell a story of longing. July 9 was the 25th birthday of Yungbluth's youngest daughter, Cassidy. It was two days shy of Jim and Becky Yungbluth's 29th wedding anniversary. Nine months shy of when Jim Yungbluth would have walked his oldest daughter, Carey, down the aisle for her wedding. Of when father and daughter would have shared a dance to the song Jim Yungbluth sang his daughters before bedtime.
"'You are my sunshine,'" Carey said. "It was his song for us."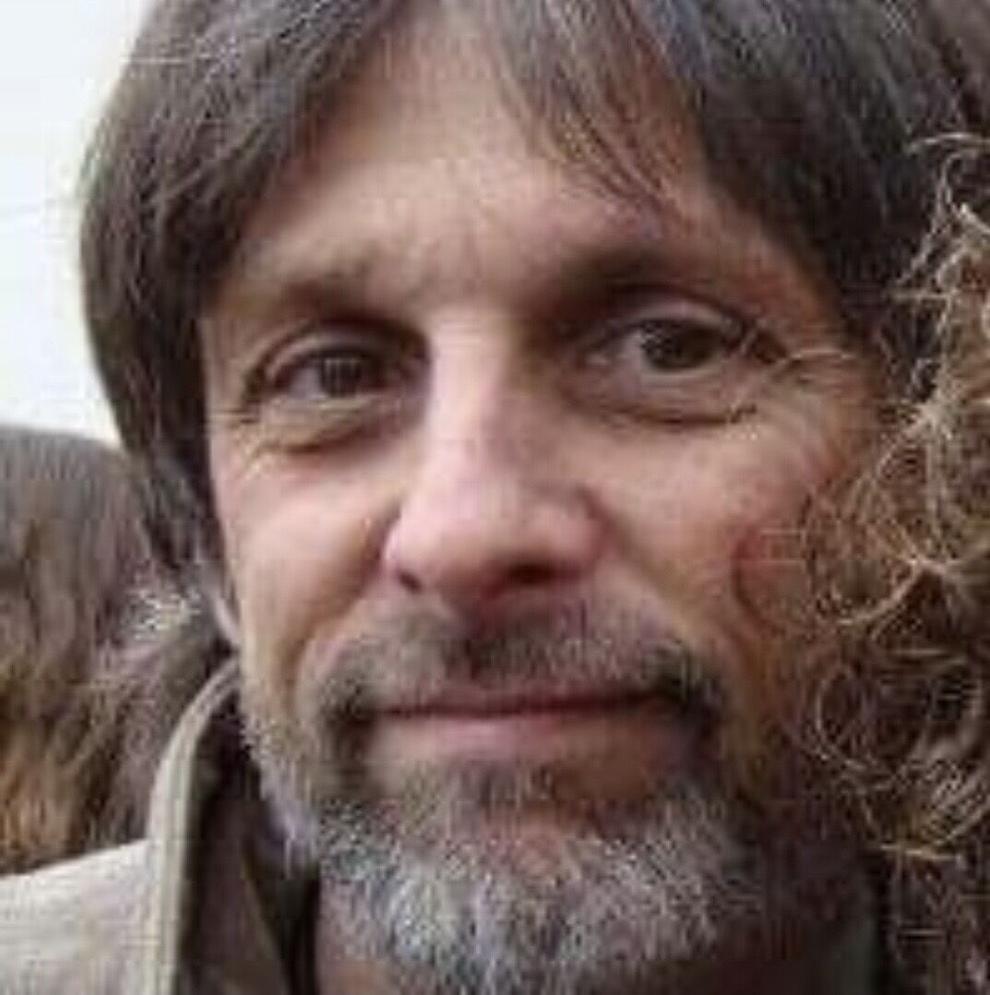 Yungbluth had so much brightness left to give Omaha. The bandmate and music lover had a fitting nickname. Childhood buddies dubbed him Chunga because, they said, he looked exactly like the cover photo on Frank Zappa's third album, "Chunga's Revenge."
Speaking of numbers, Chunga, a drummer and harmonica player, played in more bands than his wife could count. The bands spanned an assortment of classic names: The Eggmen, The Hornets, Jared and the Blues Teachers, The Good Guys, Front Porch Blues and OLUS (Old Like Us).
Like any good dad, he had nicknames for his daughters, eventually calling his oldest daughter by the name of a famous blues harmonica player.
"She was Cass," Carey said of her little sister, "and I was his Carey Bell."
Yungbluth also had a motto, passed down from his dad, Loyson "Joe" Yungbluth.
"Be good, kind and careful. Sweet and lovable."
Joe Yungbluth lived that motto while a caretaker and property manager at Boys Town — where the Yungbluth children grew up.
Later, Jim Yungbluth had his childhood home moved, via stilts, down West Dodge Road to a lot he bought in Waterloo. He and Becky raised their two daughters there, and the Yungbluth home was the gathering place for family celebrations.
From Waterloo, Jim Yungbluth traveled Dodge daily, showing up for his 4 a.m. to noon shift to make sure delivery vans were loaded with Omaha's furniture. He worked for 38 years at Nebraska Furniture Mart, the past several as a warehouse supervisor.
Becky said her husband had the countdown going. That Friday, July 9, he had 255 days until retirement. A long post-work life was a real possibility, too. Dad Joe died five years ago at age 96.
Then an aunt showed up at both Yungbluth daughters' workplaces that morning. Cassidy said she had a horrible feeling but "hoped against hope" that she was just there to cart her away for a surprise 25th birthday party.
"It was the wrong kind of surprise," she said.
That morning, Yungbluth was going east on Dodge at 90th Street, less than 2 miles from the Mart.
Caillau, meanwhile, had been out of work from his job at Oriental Trading Co. because of a foot injury. His attorney, Michael Fitzpatrick, said he had been reeling from a breakup with a fiancée of a couple of years.
Fitzpatrick repeatedly emphasized that Caillau had no adult criminal record. In November 2020, he was the subject of a police report that described him as being ejected from a vehicle that nearly hit a pedestrian and crashed into bushes in Sanibel Island, Florida. No arrests were made in that case.
In this case, Caillau drank at least a half-pint of vodka and blacked out, Fitzpatrick said.
Others questioned whether Caillau really blacked out. The car's internal diagnostics noted that it was going over 100 mph for a couple of miles before the crash.
Fitzpatrick said Caillau had no memory of the crash. He has been overwhelmed with grief, Fitzpatrick said.
For his part, Caillau turned to Yungbluth's family in court and apologized: "There's nothing I can say to any of you to make any of this right. I completely understand if you guys hate me ... I just ask if you can find it in your hearts to forgive me ... I understand it's not likely … If I were in your situation, I probably wouldn't either."
Ryan Lindberg, the prosecutor, said he wished he hadn't had to watch surveillance video that captured the devastating crash. At 106 mph — "operating essentially as a missile," according to Lindberg — Caillau's 2018 Chevy Equinox vaulted Yungbluth's 1998 Camry into the concrete barrier of a bus stop, flipping it on his roof.
By the time medics arrived, Yungbluth had died.
"It's hard to understand how this loss has affected and will continue to affect this family," Lindberg said. "As one of his sisters put it, it was the loss of a common man who was uncommonly good."
Brother-in-law Bud Sachs — one of more than 30 family members and friends who showed up for Friday's sentencing hearing — vouched for that. He called Chunga a "true free spirit," a musician with a heart to match it.
"Not a mean bone in his body," Sachs said.
He thumbed through his phone for a photo of Chunga, eventually settling on one. Standing next to Becky, Yungbluth had a slight grin between his salt-and-pepper mustache and beard. Crow's feet framed his soft brown eyes.
"Such a good man," Sachs said. "God always takes the good ones too soon."
---
Notable Nebraska and Iowa crime news of 2021
Local connection to the Capitol riot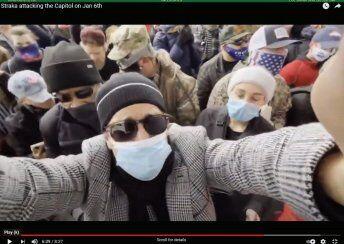 An $11 million scam
The saga of Oliver Glass
Former Omaha gym owner convicted
Former coach, security guard accused of rape
The sentencing of Aubrey Trail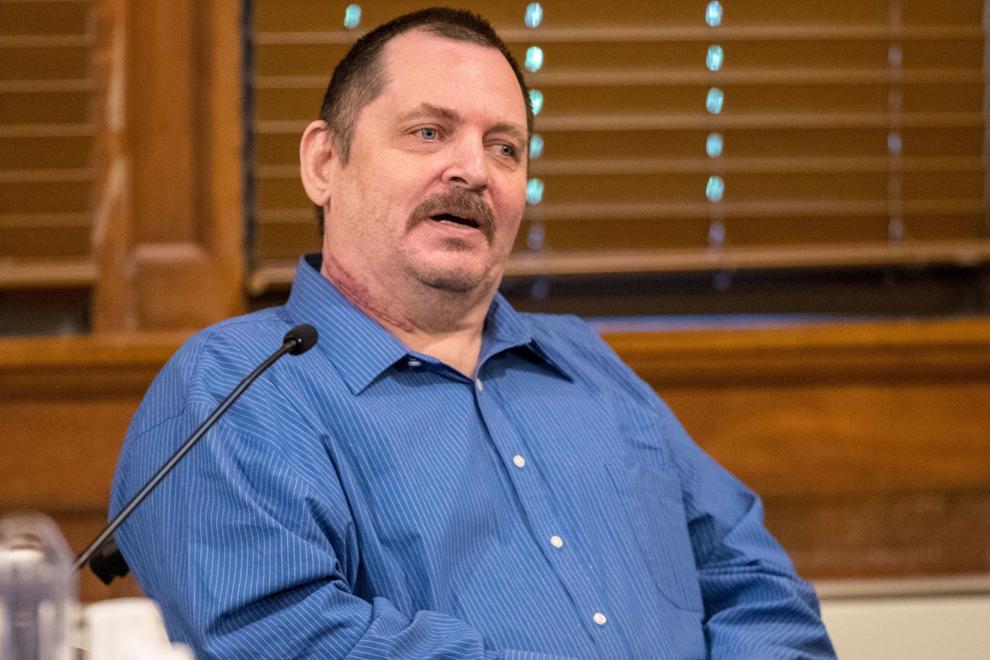 Shooting of Officer Jeffrey Wittstruck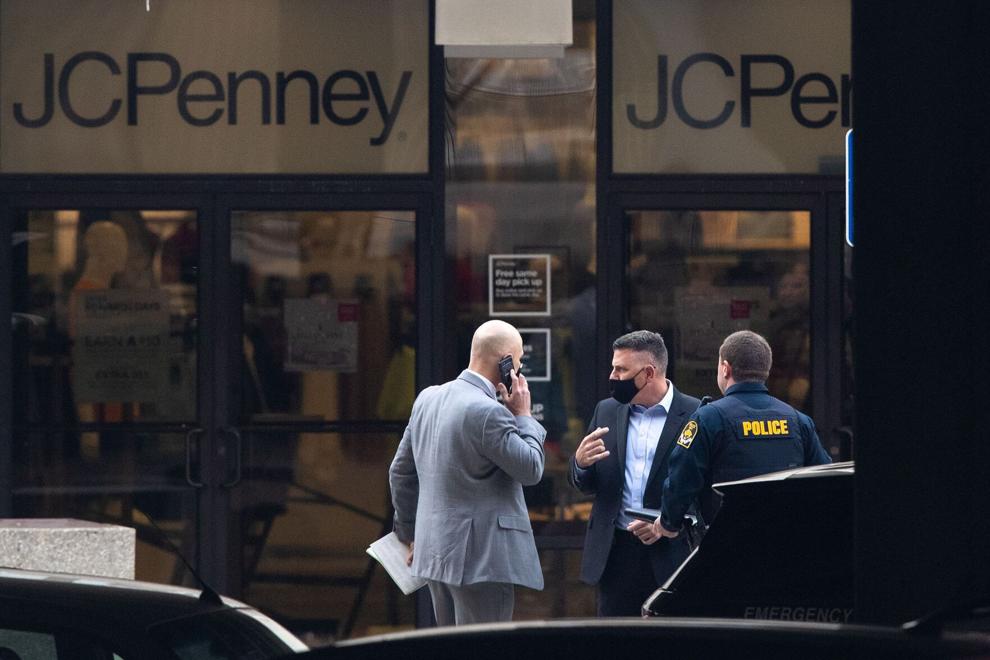 Drunk driver sentenced for fatal crash
Man acquitted of murder but convicted of witness tampering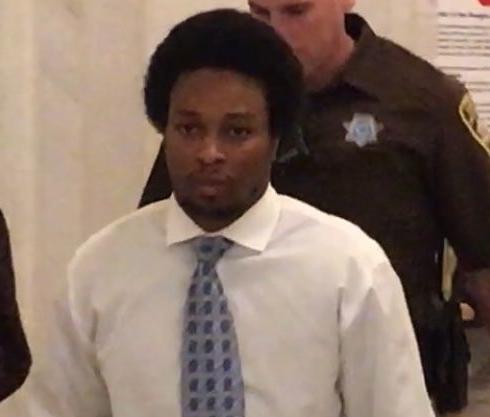 Woman accused in slayings of two men
Gang member not getting off easy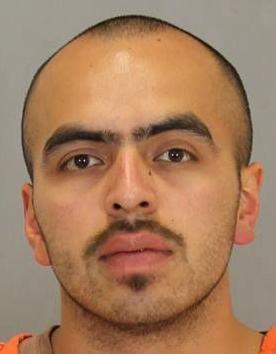 Man sentenced in debit card scheme
Death row inmate dies at 55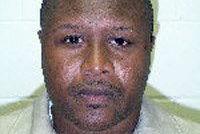 Former Husker Katerian LeGrone acquitted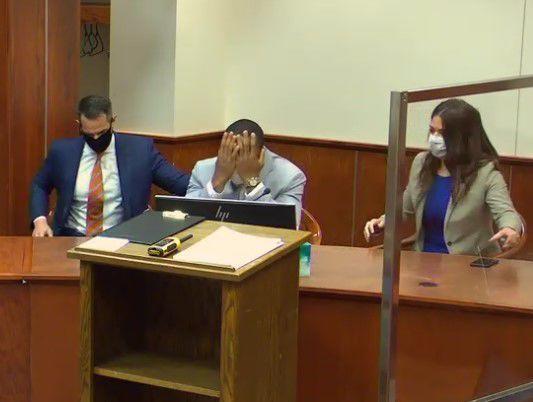 Man convicted in fatal crash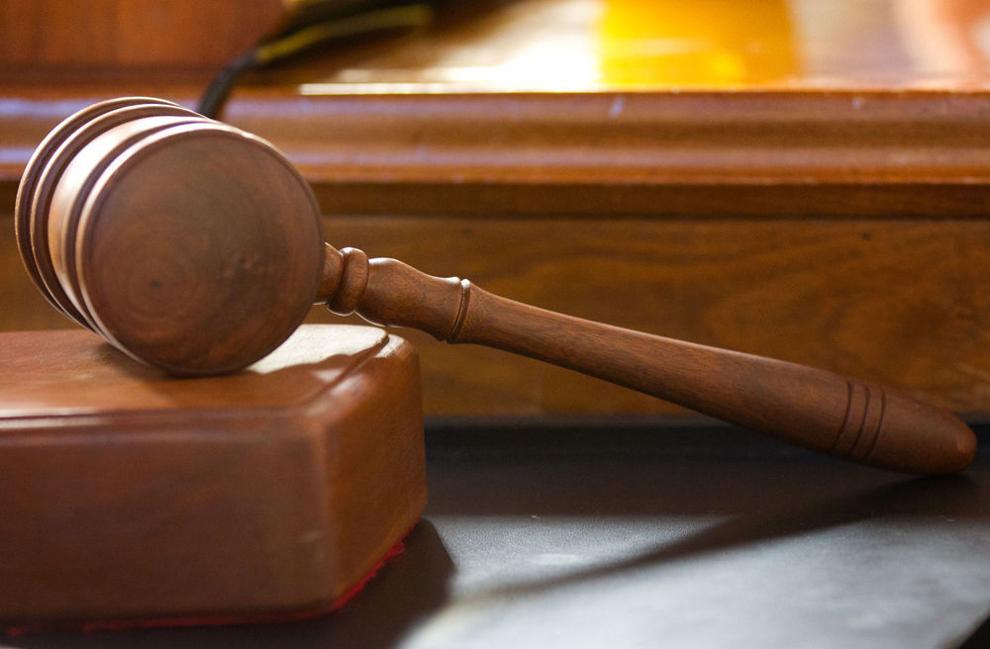 Man pleads no contest to killing sex offender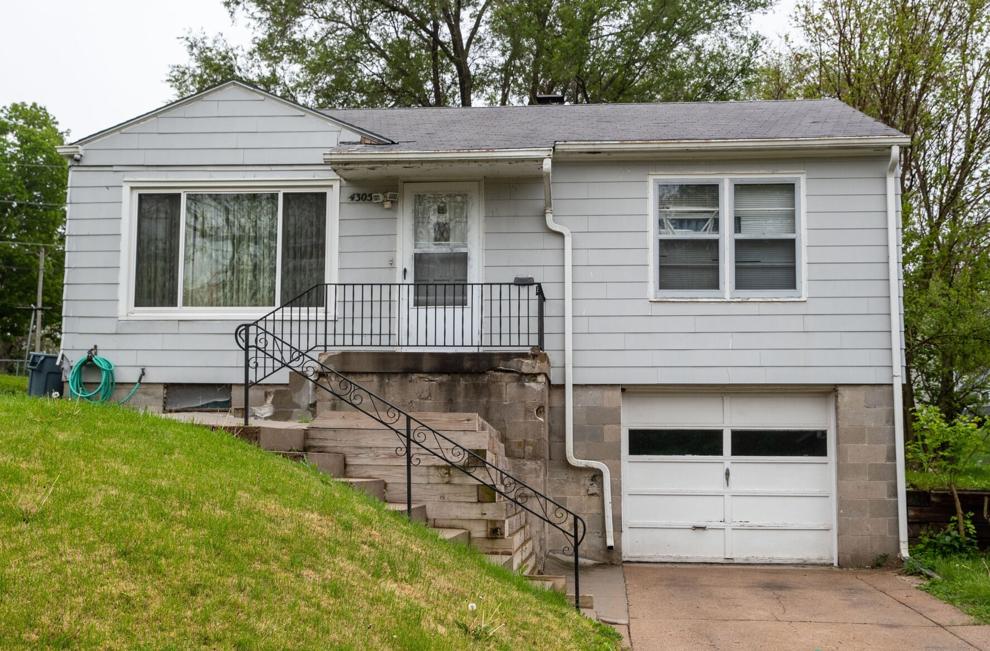 Douglas County landfill scheme
Shooting at Westroads Mall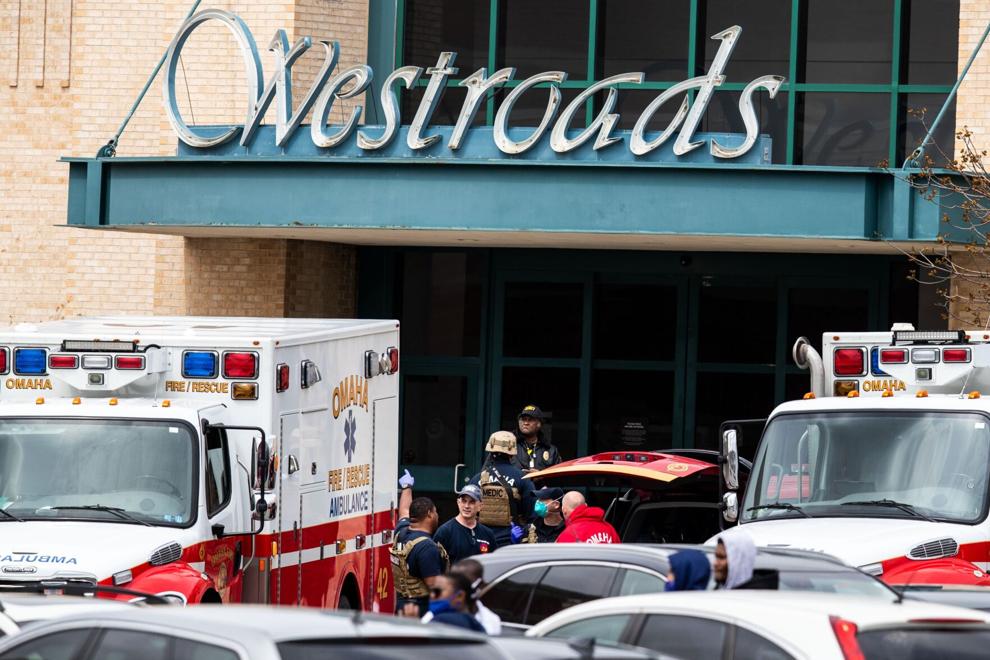 Convicted murderer, child molester dies
Golf cart rustling
Cold case heats up
Defendant returns to Nebraska for murder trial
Teens charged with attempted murder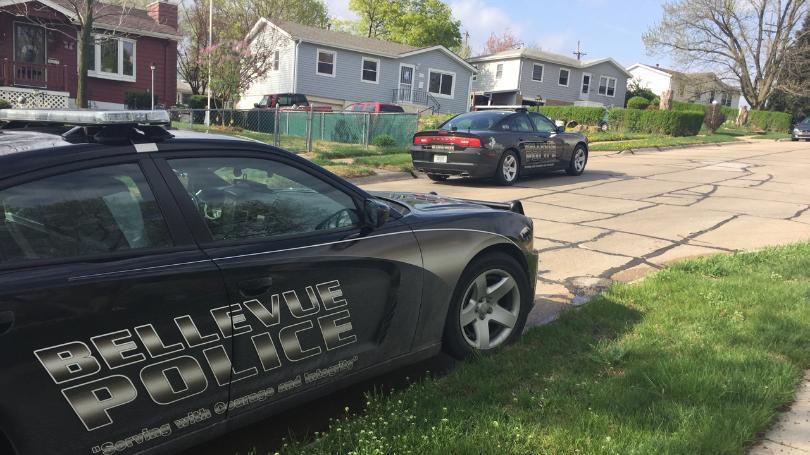 Man charged in threats
Man arrested in April 2020 slaying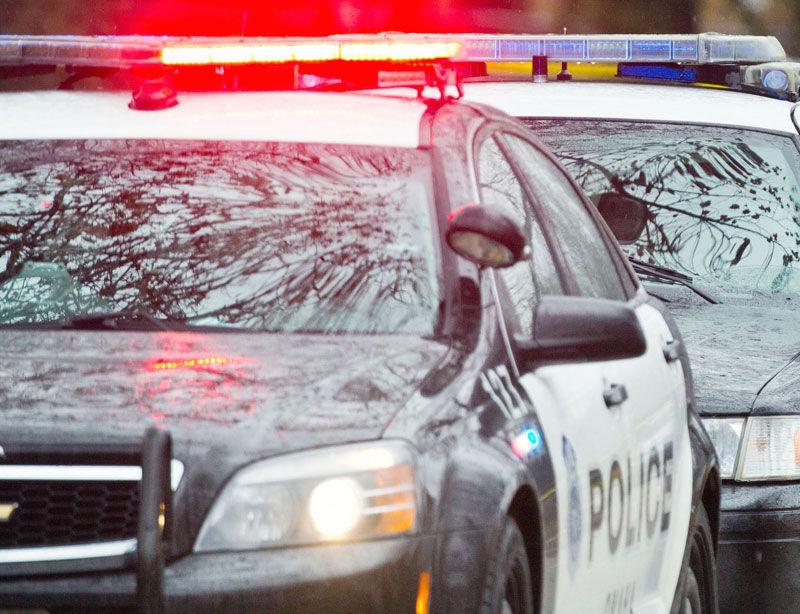 Omahan charged in fatal shooting of two men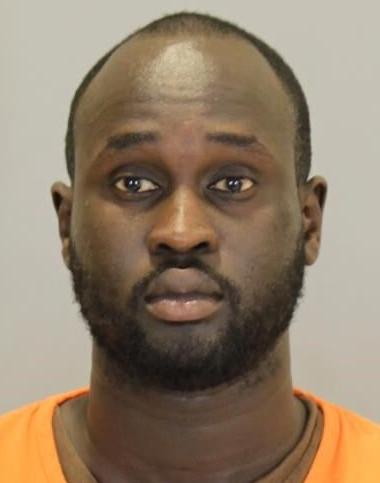 Bellevue man charged in deaths of his children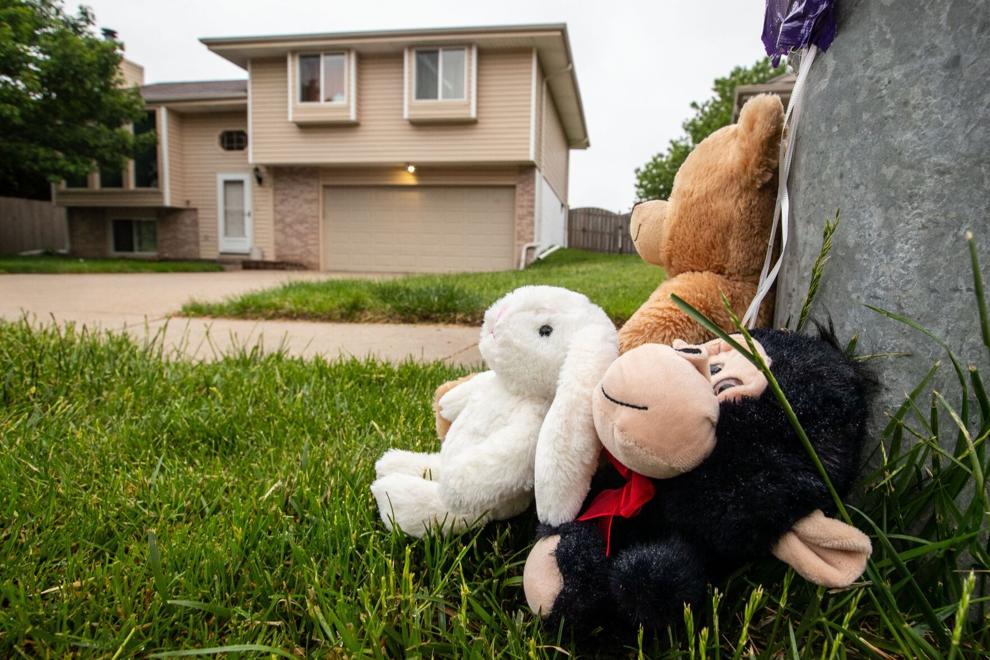 Woman dies after domestic altercation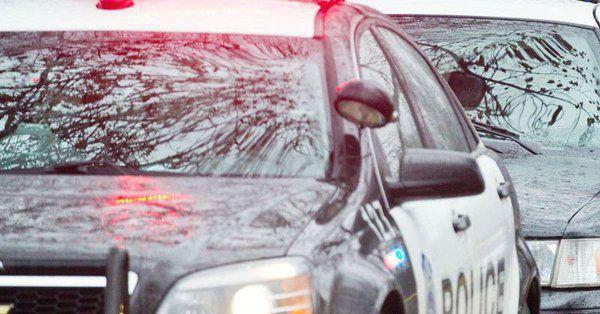 Huge bail set for man who fled to Nicaragua
Man accused of committing and filming heinous crime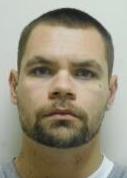 Suspect in Sonic shooting faces unrelated charges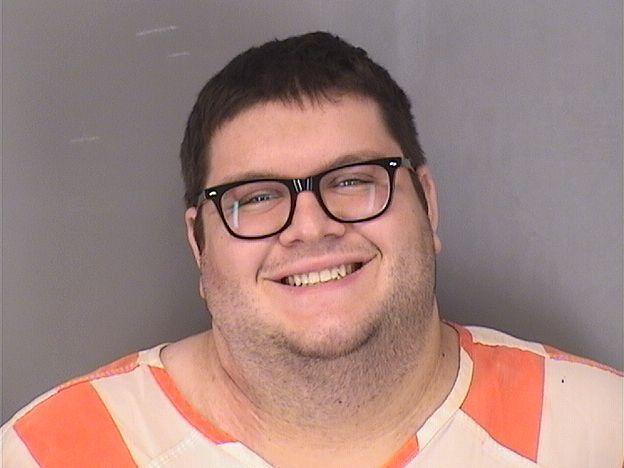 Man gets prison time for deadly robbery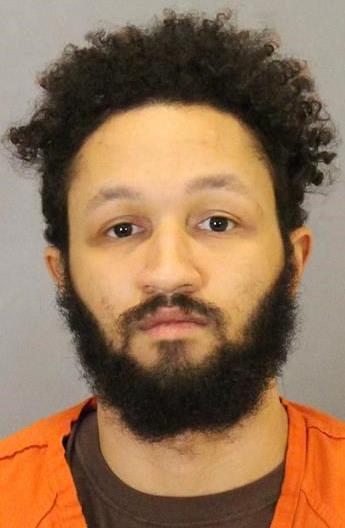 Man charged in November 2020 slaying
Union Omaha player accused in internet romance scam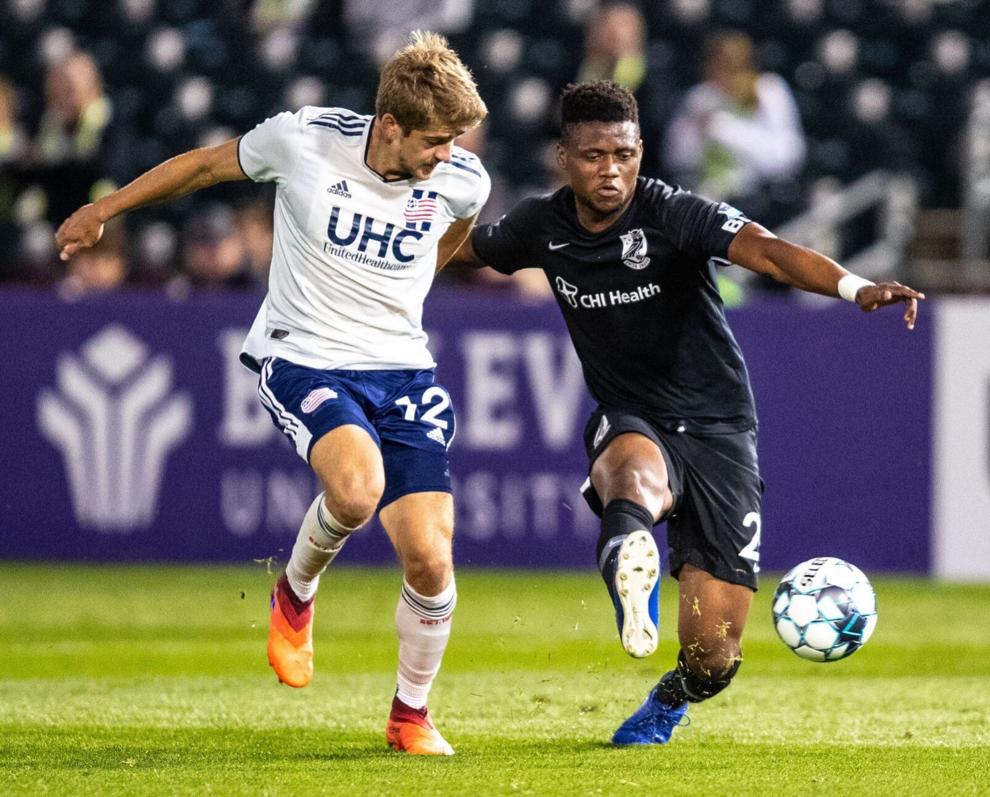 Erica Jenkins wants to change her name
Omaha police officer facing felony charges in Sarpy County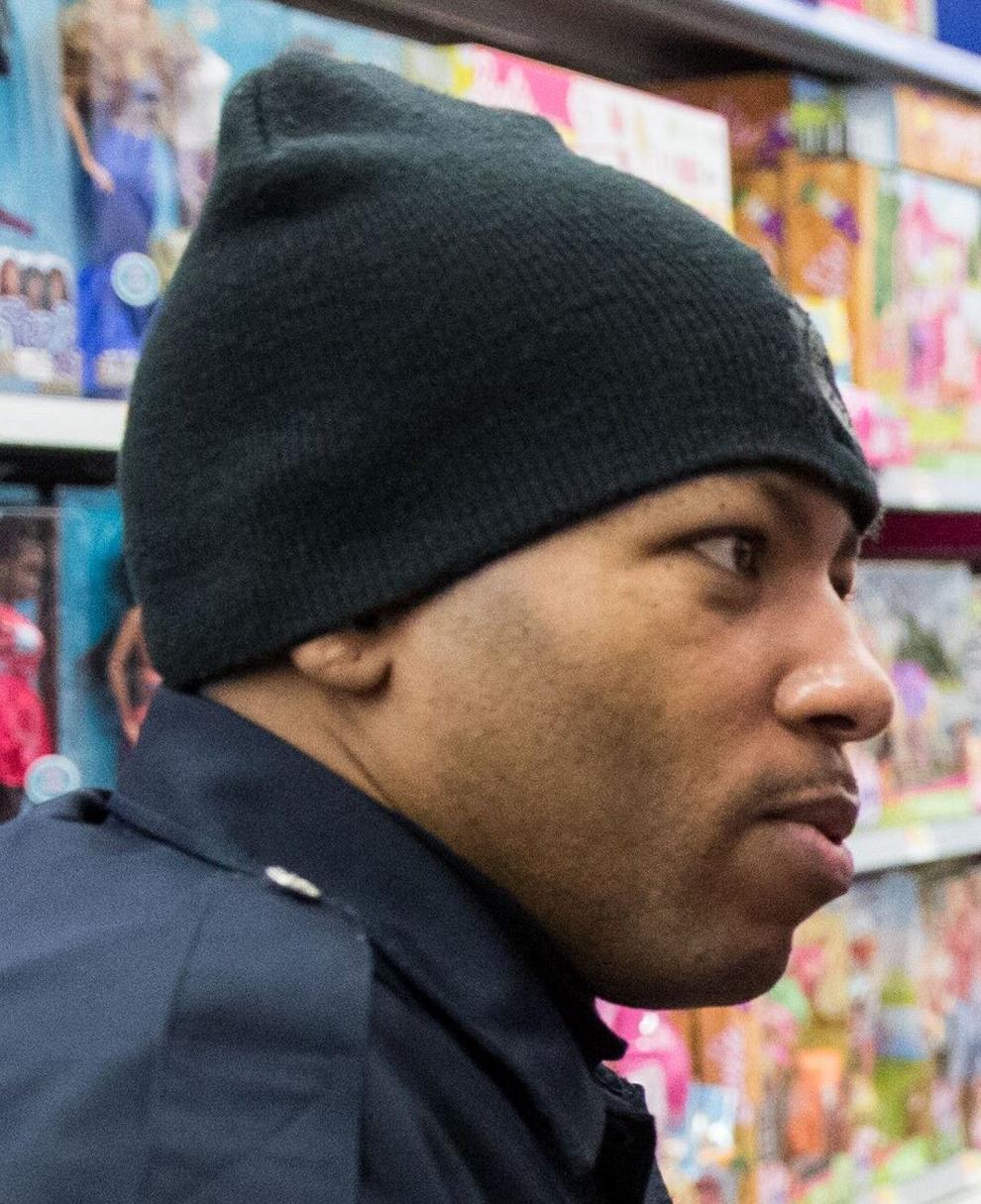 Two teenagers die after shooting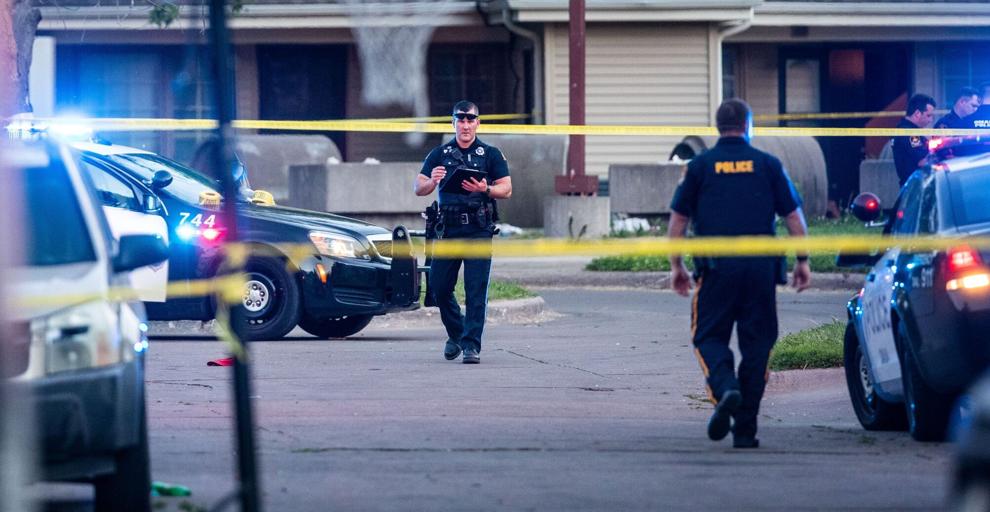 Teen's shooting of father ruled self-defense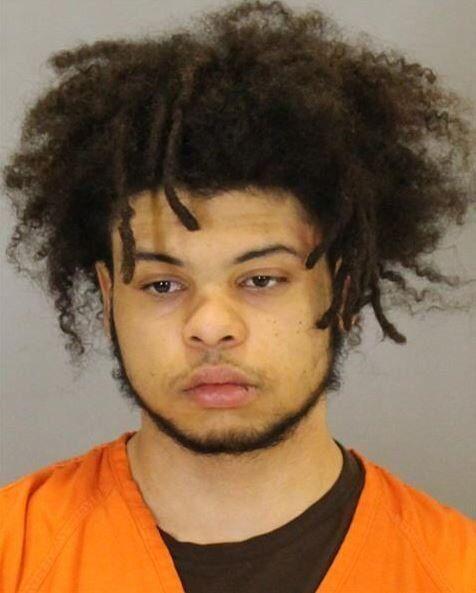 14-year-old among those killed in spike in violence
Father charged in 6-month-old's death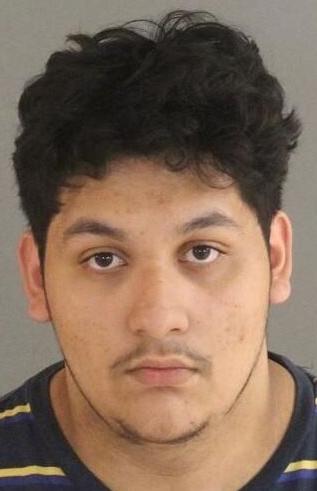 Violent hour: 1 killed, 4 wounded in 2 shootings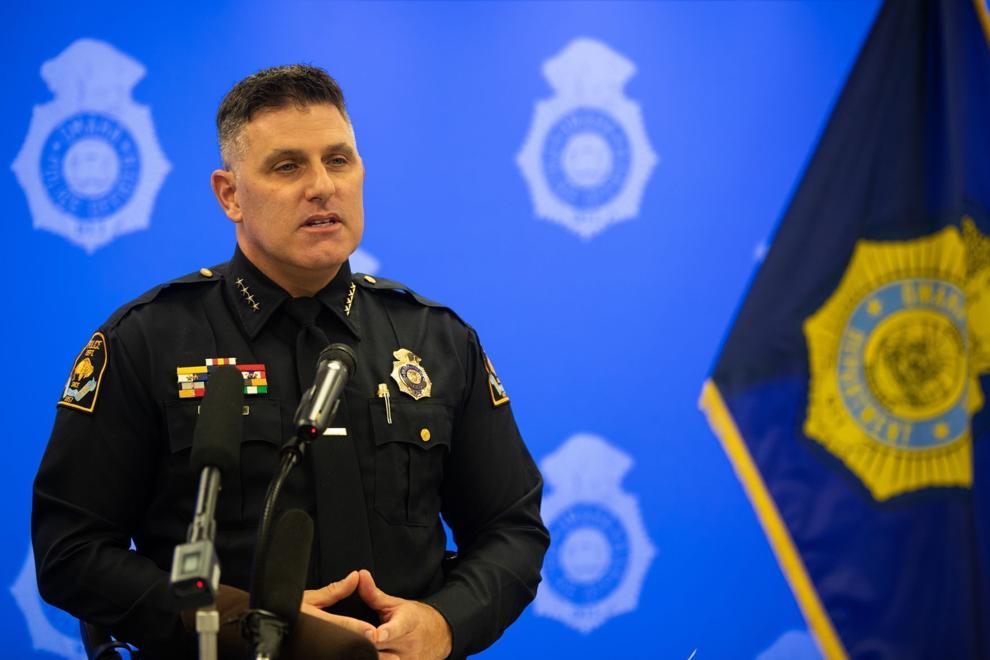 Man says he killed wife because he could no longer care for her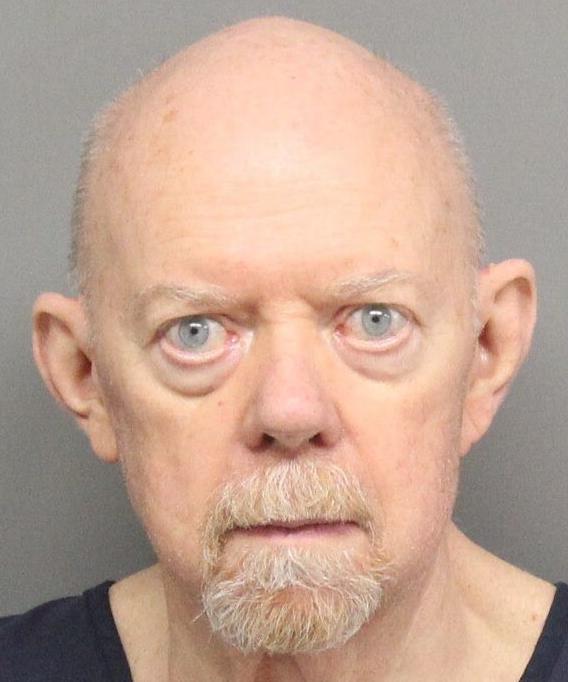 Omahan held on $10 million bail in sexual assaults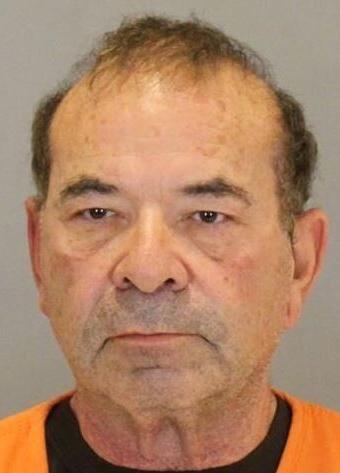 Woman faces decades in prison for sexual assaults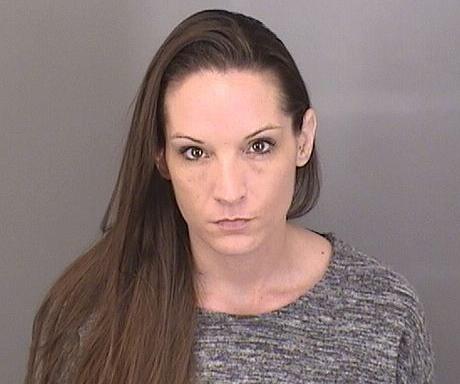 Man put a stop to abuse, then assaulted girl himself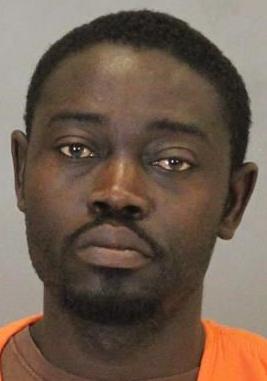 The sentencing trial of Bailey Boswell