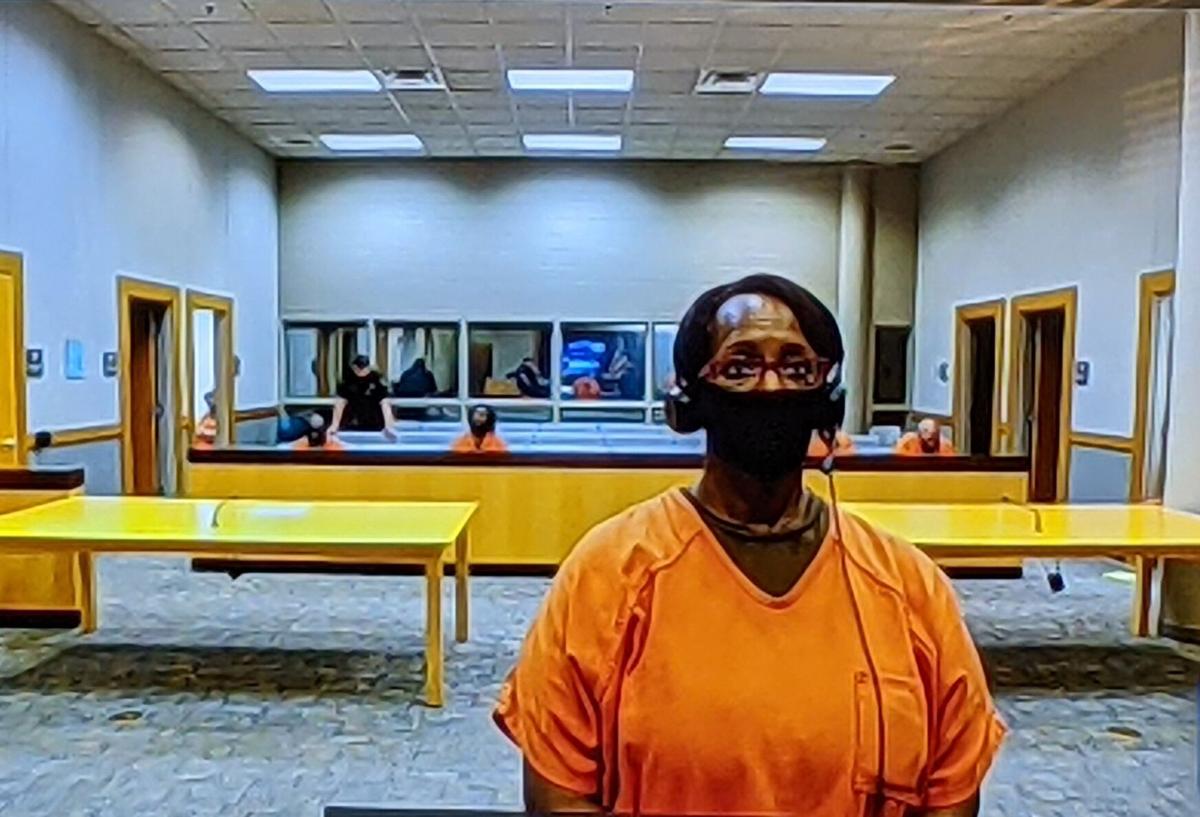 Elkhorn South High School's band director is accused of grooming a former female student for two years, forcing her to download an app so her movements could be tracked, rocking the girl as if she were breastfeeding her and touching the girl inappropriately.
Michelle Bluford, 55, who has been with Elkhorn Public Schools for more than 20 years, was charged Wednesday with one count of intentional child abuse. She was ordered held on $75,000 bail. She can be released if she posts 10% of that amount, or $7,500.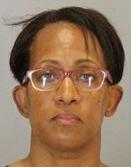 Prosecutor Faith Kjelstrup on Wednesday detailed what she said Bluford did to the former student — behavior she said occurred between June 2017 and June 2019, when the teen graduated.
Bluford, Kjelstrup said, had told the student that her family didn't care for her and made other statements that led the student to become alienated from her friends and family.
The two began texting, Kjelstrup said, and Bluford told the girl that she missed her and couldn't wait for her to hurry back to school.
At one point, Kjelstrup said, Bluford made the girl sign up for an app that would allow Bluford to track the girl's location. Bluford also required the girl to hug her at the beginning and end of each school day, the prosecutor said.
The girl told authorities that approximately three times a week, the two would have "quiet time," which was when the girl would sit on Bluford's lap.
"She then would ... rock the victim with her face close to her chest as if she were trying to breastfeed," Kjelstrup said. Kjelstrup added that Bluford would kiss the girl's head, face and arms.
Bluford drove the girl around in her car, where "cuddling sessions" occurred, Kjelstrup said, and Bluford tried to get the girl to fall asleep. The girl told authorities that Bluford touched her inner legs, vagina and breasts during these interactions.
Once, Kjelstrup said, the girl went to Bluford's apartment, where the girl saw "numerous" photos of herself, including one large photo.
Bluford's attorney, Matt Knipe, said Bluford has no criminal history and many ties to the community because of her two decades of employment with the Elkhorn Public Schools.
Bluford was booked Monday into the Douglas County Jail after a warrant was issued for her arrest late last week.
Bluford was placed on administrative leave in June as the Douglas County Sheriff's Office investigated allegations of an inappropriate relationship. The girl had reported her allegations of abuse to someone this summer, and the allegations then were brought to authorities.
Douglas County Attorney Don Kleine said Douglas County sheriff's deputies still are investigating the matter and looking into Bluford's background.
Officials at Elkhorn South suspended all summer band activities last month after the investigation was reported.
Kara Perchal, a spokeswoman for the school district, declined to comment on the allegations raised in court Wednesday but later provided a statement about what the district is doing.
"In an effort to prevent future instances of similar occurrences, EPS is reviewing our policies and protocols surrounding professional boundaries," Perchal wrote.
Perchal said Brian Nelsen has been named Elkhorn South's band director, while Bluford remains on administrative leave.
Bluford has been a director of instrumental music at Elkhorn South, Omaha Benson High School and the Ponca Public School, according to an online biography. Her bands and students have performed at the regional, state and national levels. She has won numerous awards, including OPS' Alice Buffett Outstanding Teacher Award.