Jordan Corbin has participated in all Black Lives Matter protests in Omaha since May 29, when thousands of people gathered at 72nd and Dodge Streets to rally for racial justice.
On July 25, Corbin walked from his Omaha home to Turner Park to join a rally that was held to show solidarity with protesters in Portland, Oregon. He and more than 150 people marched downtown and back.
When the protesters arrived back at the Farnam Street bridge over Interstate 480, police arrested Corbin and about 125 other people.
Omaha police officers shot pepper balls at Corbin and others. Forty-five minutes later, paramedics applied a saline solution to his forehead and abdomen. The solution, he said, washed the chemical irritant from the pepper balls into his eyes and groin, causing excruciating pain.
"It ended up hitting the rest of my body, and it ended up spreading down into my crotch area. It was humiliating, very humiliating, and it was demoralizing," he said Monday at a press conference in which he and others announced that they were suing the city and police. "There's a societal norm that needs to change from all this, and really, that's why I'm here. That's why we're all here."
Corbin is one of eight plaintiffs — including bystanders and a legal observer — named in a federal civil rights lawsuit filed Monday by the ACLU of Nebraska against the City of Omaha and Omaha police officials. The suit alleges that police used excessive force by using pepper balls and tear gas against peaceful protesters.
The suit also challenges law enforcement officials' use of two city ordinances as reasons to conduct the mass arrests, actions the ACLU says stifled protesters' free speech and were retaliatory toward their cause.
"... (T)he excessive force and tactics utilized by Omaha police officers has accomplished its intended goal of restricting, frustrating and deterring Black Lives Matter protesters from exercising their rights under the First Amendment to peacefully assemble, petition for redress of grievances and exercise freedom of speech," the lawsuit alleges.
The suit seeks an injunction from the U.S. District Court of Nebraska to stop police from using chemical agents on peaceful protesters except when there is an imminent threat of violence or against an uncompliant person under arrest with ample, clear warning. The ACLU is also asking the court to prohibit law enforcement from using two city ordinances — against obstructing public roadways and refusing a lawful request to move — to declare a march or protest unlawful.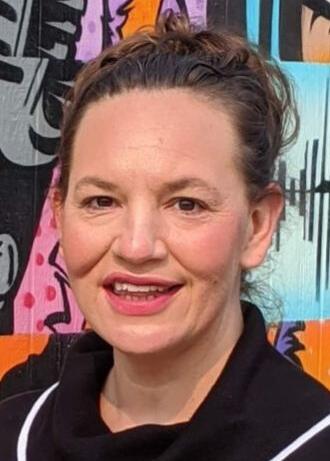 "We're asking the court to issue orders to address the harm and to protect future protests," said Danielle Conrad, executive director of the ACLU of Nebraska. "This is about accountability. When government overreaches ... the courts must step in to check that power, to stop those abuses and to prevent future harm. We cannot accept that police will be allowed to police themselves."
The lawsuit names the city, Police Chief Todd Schmaderer and Police Capt. Mark Matuza as defendants. It seeks unspecified damages.
Paul Kratz, Omaha's city attorney, said in a statement that his office looks forward to defending the city.
"Omaha has always been supportive of free speech and public demonstrations and will continue to do so," he wrote in an email. "The police make every effort to cooperate and protect demonstrators as long as they obey the law and police commands."
The lawsuit focuses on the mass arrests near 28th and Farnam Streets after the July 25 march but also mentions what the ACLU contends was excessive force during the rallies at 72nd and Dodge Streets on May 29 and 30.
The eight plaintiffs were either detained or arrested after the July 25 march.
One Omaha police officer was recommended for termination after he fired a pepper ball at a protester's genital area during a May rally and later bragged about it, according to three law enforcement sources with knowledge of what occurred. Officers used pepper ball guns 157 times in the first half of 2020 — more than in the previous seven years combined.
Alexander "Bear" Matthews, a leader of the group ProBLAC (Progressive Black-Led Ally Coalition), organized the July protest.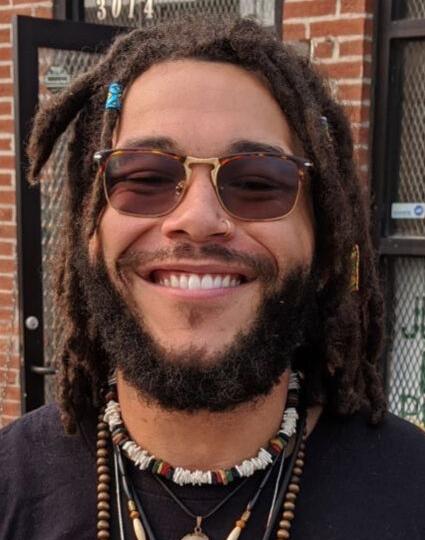 Police cruisers blocked traffic to keep the protesters safe, but officials said they warned protesters that the march was unlawful and told them to leave.
Some attendees, such as trained legal observer Riley Wilson, stayed on the sidewalks but were still arrested. Liya Whatcott, a flight attendant who was staying in a hotel along Farnam Street, could hear the march from her room and went to observe and record the march on video. Though she said she was not a participant, she was also arrested and booked into jail.
Matthews said he was rushed by officers, who placed hands on his neck, kneed him in his ribs and put their knees on his back as they used zip ties to cuff his hands. At the time, he was speaking into a megaphone, telling fellow protesters not to be afraid.
"Protesting peacefully in the streets should not be an introduction to be met with pepper balls and tear gas and excessive force, which is a complete infringement of our First Amendment rights," Matthews said Monday. "The system continues to fail its people time and time again, and we as a people cannot be deterred by the tactics that the oppressive system uses to silence our movement."
Charges were ultimately filed against only about 25% of the people who were arrested. Most of those were booked on suspicion of failure to disperse and obstructing passage. The ACLU argues that the city's obstructing passage ordinance is "unconstitutionally vague" and that it was used to "suppress expressive activity" of the protesters.
Days after the July 25 march, the ACLU of Nebraska held a legal clinic for protesters where many shared their experiences with police officers and Douglas County corrections staff.
"We heard comment after comment made by law enforcement and jailers that this was to teach people a lesson. That this was in response to what they were saying, not how they were saying it," Conrad said.
"The First Amendment," she said, "is crystal clear on this point: Government does not have the right to suppress speech because they don't like the speech or the message."