Former Dodge County Attorney Oliver Glass used his staff, his access to a state criminal database and his police officer friends to stalk his estranged wife and her new boyfriend, according to an indictment.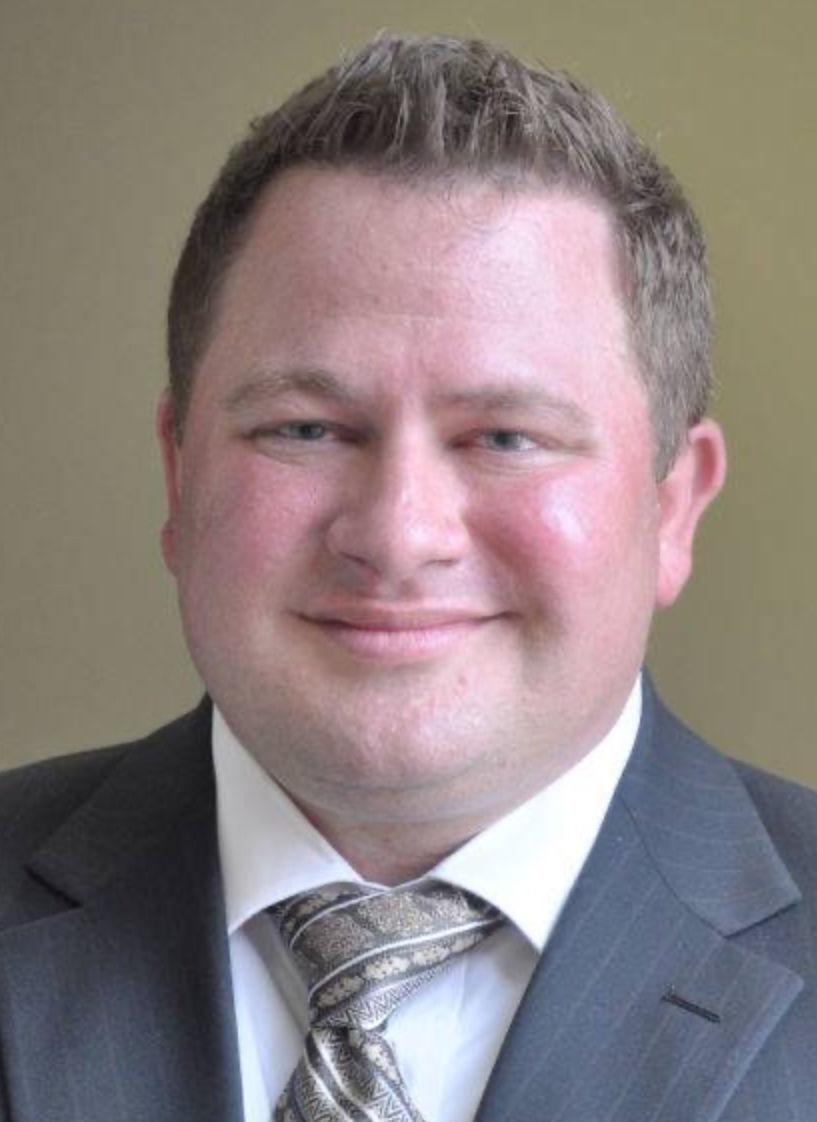 A grand jury, guided by the U.S. Attorney's Office for Nebraska, alleged Glass used his position to obtain information about the man and to harass the two from early March to late December 2020. If convicted, Glass, 46, faces a maximum sentence of five years in prison and a maximum fine of $250,000 on each of two counts of cyberstalking. He declined to comment Monday.
According to the indictment:
The cyberstalking began the same month that Glass learned that his estranged wife had started dating another man. Oliver and Katie Glass had married in 2009. Katie Glass filed for separation in November 2018 and met the other man, Nathan Schany, at the Fremont YMCA in October 2019. She amended the separation filing into a divorce action in January 2020.
Schany, who is still in a relationship with Katie Glass, said the stalking had a devastating effect on him. He abruptly lost his job on the date that the indictment says Glass learned of the relationship. A few days later, Glass badgered Schany with 46 text messages and 10 phone calls. That night into the next morning, Schany drank heavily, took an Adderall pill and told family that he was thinking of killing himself. Schany ended up in a psychiatric ward for six days.
The indictment alleges that Glass and two employees in the County Attorney's Office used a database for law enforcement to access personal information on Schany, including his vehicle registration and other personal data. They did so 16 times.
The grand jury alleges that information was used to threaten and degrade Schany, with Glass peppering him with texts about his "dilapidated, white-trash apartment" and his Monte Carlo. Glass questioned his sexual orientation and called Schany "slightly retarted (sic)." He also referenced the violent end of the series "Breaking Bad." "Such a silky game," he wrote.
The indictment further alleges Glass monitored the homes of his estranged wife and her boyfriend to see whether either's vehicle was parked at the other's place. He would then send pictures or commentary about their relationship to an employee in his office or people in law enforcement.
He also asked an employee of his office, a member of the Hooper Police Department and a Dodge County sheriff's deputy to drive by the couple's residences.
The indictment says Glass also asked officers with the Sheriff's Office and the Fremont Police Department to try to catch either his wife or her boyfriend driving while under the influence. A supervisor in the Police Department then sent Glass' request on to multiple officers, according to the indictment.
In one instance, 10 minutes after getting a phone call from a Fremont police officer, Glass texted family members: "My cops told me my van is at his place right now. She is such pathetic white trash."
Glass also made threatening comments about the two to law enforcement officers, including telling a state trooper: "God help me, I may f****** kill this guy," and "I'm so mad right now I could kill them both."
Andrea McChesney, an attorney for Katie Glass and Schany, said her clients were caught off guard by allegations that Glass texted that he could "kill them both." After one of his DUI arrests, a deputy found a gun in Glass' truck.
"They're both incredibly relieved, and somewhat surprised, that this indictment came down," she said. "They've had to deal with this person who used his authority to harass them and, quite frankly, cause a lot of misery in their lives for a long time."
Katie and Oliver Glass' divorce is still pending after the judge handling it retired earlier this year.
Glass' attorney, Clarence Mock, could not be reached for comment Tuesday. Mock has said Glass had nothing to do with Schany's termination or hospitalization. And the attorney has cast Glass' texts as nothing more than the "sarcastic blather" of a man crushed that his marriage was ending.
The couple have two children — and Glass' most recent DUI came when Glass showed up drunk to pick up his children for visitation. After that second DUI, Glass resigned his position. He had been county attorney since 2011.
---
What you missed this week in notable Omaha crimes and court cases
This week's local crime and court updates from Omaha World-Herald.