A judge found a longtime Omaha gym owner guilty Tuesday of first-degree sexual assault after a teen victim alleged that he told her that sex would help speed her recovery from weightlifting sessions.
Douglas County District Judge Timothy Burns said evidence proved beyond a reasonable doubt that Douglas Anders, 59, used coercion and deception to obtain the teen's sexual consent.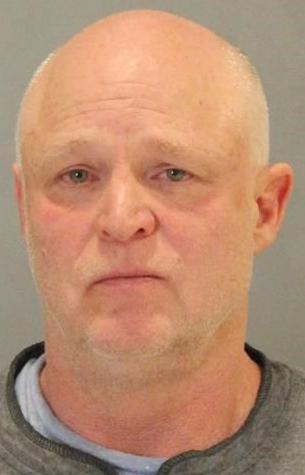 The young woman, now 24, collapsed her head into her hands and began sobbing after Burns declared Anders guilty. A couple of Anders' supporters stormed out of the courtroom. When three of Anders' friends remained in the gallery, the woman kept her face covered with her hands, sobbing: "I can't look at any of these people."
Sheriff's deputies cleared the courtroom of spectators — and Anders. He faces up to 50 years when he is sentenced in April.
Anders' case was unique not only because of the facts but because of the provision in the law that prosecutors used to obtain a guilty verdict. Most sexual assault cases involve allegations of defendants using physical force to overpower their victims or raping a victim when the victim is unable to provide consent.
In this case, prosecutor Molly Keane, a deputy Douglas County attorney, relied on the portion of Nebraska law that forbids people from using "coercion or deception" to convince a victim to have sex. Keane said it was just the second time in 15 years of prosecuting sex crimes that she had relied on that provision.
The woman had started at Anders' gym when she was 15. She developed into an aspiring Olympic powerlifter.
Keane presented evidence that Anders groomed the teen by telling her initially that he needed to perform pelvic adjustments to help with her recovery from heavy lifts. Those pelvic adjustments involved Anders penetrating her vagina with his fingers. Over time, he coerced her into sex.
The woman came forward in 2018 after disclosing her relationship with Anders to a therapist. The case could have been a she-said, he-said but for the work of Omaha police detectives and Keane. Investigators uncovered sexually charged text messages that Anders had sent to the woman by searching a phone the woman used in 2016 and 2017, Keane said. Prosecutors further corroborated her story through two of the woman's friends. They testified that the woman had described the improper relationship to them at the time it was happening.
Another gymgoer testified that Anders also had suggested a pelvic adjustment to her. She was contemplating it when she was kicked out of the gym for other reasons, Keane said.
Anders took the stand and denied having any sexual contact with the teen, or suggesting a pelvic adjustment to either woman. His attorney, Woody Bradford, said Anders will appeal his conviction.
Bradford argued that Anders should be allowed to remain out on bail because "he has a business to close down." Anders' gym — Metabolic Engineering and Recovery Center — is at 9722 Mockingbird Drive. Judge Burns denied that request, sending Anders' to jail as he awaits sentencing.
"She has obviously struggled with what happened to her," Keane said. "But she's shown great resilience and strength. She wanted to make sure this didn't happen to anyone else."
Douglas County Attorney Don Kleine said the crime, which started a decade ago, shows why lawmakers placed no statute of limitations on rape.
"I'm sure she had questions, as many victims do, as to whether she would be believed after this much time had passed," he said. "Obviously the judge found her to be very credible.
"It's important for victims to know that there's no time limit when it comes to getting justice. It's never too late."
---
Our best Omaha staff photos of February 2021