A former security guard and coach at Omaha North High School has been accused of sexually assaulting a 15-year-old student on school property and in hotel rooms for three years, eventually impregnating her.
Ronald L. Powell, 52, was charged in an arrest warrant earlier this month with two counts of first-degree sexual assault of a child. He was arrested 10 days later, on Monday, and ordered held without bail.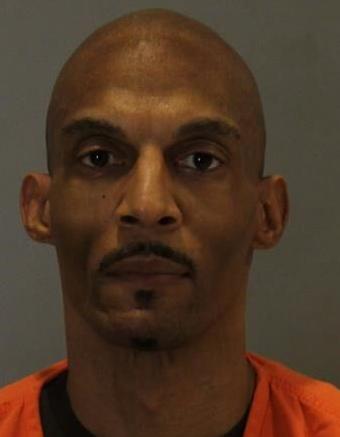 According to an affidavit, a woman told officers that Powell sexually assaulted her from October or November 2015, when she was 15 years old, until 2018.
The woman told police about what happened in October 2019. At the time of the report, she was 19 years old. She is now 21.
Omaha police said Thursday that detectives spoke to multiple witnesses who corroborated the woman's statements. They said they have reason to suspect other females may have been assaulted by Powell and said anyone can report sexual assault by calling 911, regardless of how long ago the incident occurred.
Wednesday, Collette Nero, North's principal, sent a letter to North parents and staff, saying district officials had learned of Powell's arrest this week.
"The safety of our students is our top priority," Nero wrote. "All staff complete regular training to reinforce policy, procedure and our legal requirements as mandatory reporters of suspected child abuse."
According to the affidavit, the woman told detectives she met Powell at North and "he exchanged phone numbers with her."
The woman said Powell kissed her in October 2015 in an administrator's office after school. The next day, she said, he kissed her on the third floor after school.
The woman said the two continued to meet after school in a third-floor "book closet," which she told police was accessible only by staff members who had a key. There, she alleges, he performed oral sex on her and then forced her to have vaginal intercourse while they lay on sweatshirts on the floor.
"It hurt, it hurt a lot and I started crying," she told detectives about the intercourse.
The woman said she took a late bus home, telling no one. The next day, she said, Powell made her take a Plan B pill, which prevents pregnancy.
The woman said that when she turned 16, Powell told her she was a "grown woman now" and would have to "lay still and not get hurt" when they had sex, the affidavit said.
The woman told detectives she felt she needed to protect Powell and didn't tell anyone about what was happening because she thought she was in a "legitimate, healthy relationship that she was committed to," according to the affidavit.
After she turned 16, she said, Powell started to take her to hotel rooms. She became pregnant in April 2017. The woman told police that Powell pretended to be her father and took her to Planned Parenthood to obtain an abortion pill, something that later was corroborated by medical records.
The woman said Powell took away her high school experience. She said she wanted to come forward to tell her story and to "make sure he does not do this to any other young girls," the affidavit said.
Powell was hired by Omaha Public Schools as an assistant basketball coach in December 2014 and then as a full-time security guard at North High in March 2015, OPS human resources told detectives, according to the affidavit.
In August 2016, Powell was fired, OPS told police, because he took a photo with students and gave his cellphone number to two female students.
"It was the culmination of repeated violations of district policy and expectations for security officers in OPS," officials told police. "Previous discipline included poor judgment — he would attempt to counsel students who were having personal problems, which is not within the scope of his job description."
A detective contacted the female students, who told him that Powell's advances were unwanted.
Police said Thursday that the detective later learned Powell "would groom young girls by promising to help them get a college scholarship."
After Powell was fired from North, police said, he worked as a volunteer girls basketball coach at Omaha Bryan High School "as late as" January 2020. Authorities told Bryan staff about the case against Powell and he was let go from his coaching role, which was not a paid position, police said.
The detective planned to go to North with the then-20-year-old woman in December 2019 so she could show the detective the book closet "and look for possible evidence," the affidavit said.
The woman was emotional about returning to the school and said she couldn't do it. The detective then put the investigation on hold and told the woman to contact him when she was ready.
A year later, the woman said she was ready. She returned with detectives during winter break in December. In the closet, the woman identified a flag on a shelf that she said Powell had placed on the floor.
One detective noticed that the flag had "several large white stains on the inside" and sent it to a lab for DNA testing.
The detective spoke to Powell on Jan. 8 of this year. Powell disputed why he was fired and said he had never had inappropriate relationships with students because "he was married at the time and there was no need for that."
Powell then admitted to having conversations with the woman but denied any sexual involvement with her, the affidavit said.
Police obtained Powell's DNA through a search warrant.
A lab technician told police that preliminary results from the flag showed a DNA mix of four people and that neither the woman nor Powell could be excluded from the tissue sample. The technician also found a single sperm sample on the flag and found that the DNA profile was 148 septillion times more likely to belong to Powell than another, unrelated person.