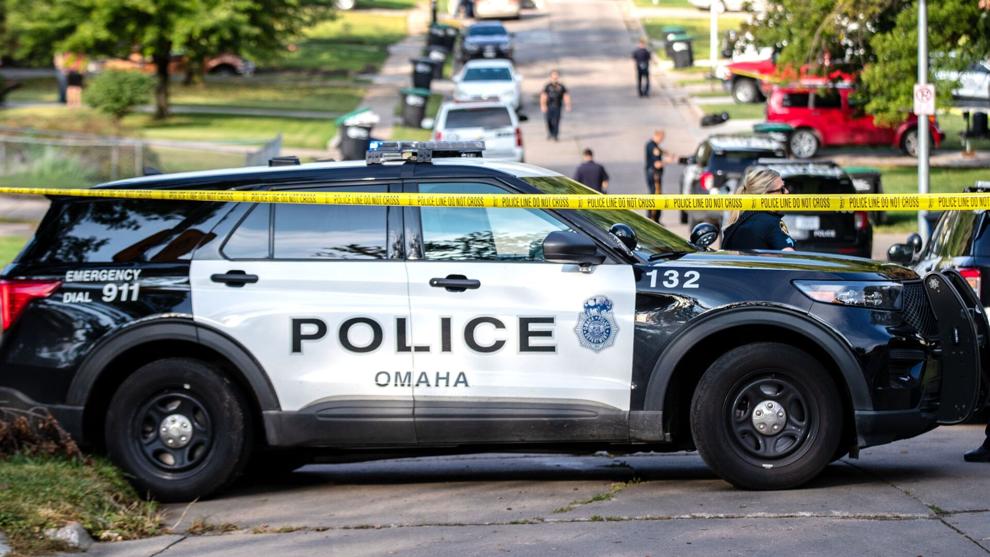 While cities across the nation grappled with historically high homicide rates in 2021, Omaha instead reversed course.
Of the nine "peer," "competitive" or "aspirational" cities that the Greater Omaha Chamber uses to compare Omaha with others via various metrics, eight cities broke records in 2021 or saw increases from their 2020 homicide numbers.
"Peer" cities Louisville and Colorado Springs had their deadliest years on record. "Competitor" Kansas City crossed the second-worst-year threshold in late December, and "aspirational" city Austin shattered its all-time homicide total with a more than 50% increase over the previous record, which was set in 1984. Only Des Moines, rated as a competitive city, also saw a decrease in killings.
Omaha Police Chief Todd Schmaderer said that while the department's goal is to return to the 14-year lows of 2018 and 2019, 2021 marked remarkable progress, especially compared with nationwide trends.
"In that context, that progress looks even more promising as we move into 2022," he said.
What was troubling, however, was the number of teens who died violently in 2021. Ten teens were criminally killed in Omaha — all by gunfire — making up nearly a third of 2021's homicides.
"Even though our homicide numbers have gone down ... we do have to take caution with the number of juveniles that have been murdered in our city," Schmaderer said. "We're seeing more guns in the hands of our juveniles and, likely consequently, we're seeing a rise in the number of homicides with our juveniles."
In total, 26 people were fatally shot in 2021, amounting to roughly 81% of the 32 homicides in 2021.
Police Capt. Steve Cerveny, who oversees the Omaha Police Department's criminal investigations section, said while the number of gang-related homicides is steady compared with years past, juveniles involved in gangs have sparked more violence.
"We're concerned because we're seeing a little bit more gang-related activity with violence, and a lot of it centers around retaliation," he said.
About 7:15 p.m. June 8, shooters fired 33 rounds outside a house near 19th and Spencer Streets. At least one bullet struck 14-year-old Desmond Harrison in the head, killing him. Schmaderer said at the time that the homicide was being investigated as "retaliatory."
No one has been arrested in that shooting. But overall, arrest clearance rates in homicides continued to stay high in the city, topping 81% in 2021. That figure counts two homicides from 2020 in which detectives arrested suspects in 2021. Since 2013, the department has maintained a homicide clearance rate of at least 70% or higher, which is well above the national average in similarly sized cities.
Officers currently are dealing with a surge in violence among the Sudanese community related to killings in 2021. The department's first South Sudanese officer, Muorter Majok, and a gang prevention specialist from South Sudan, Galat Toang, are helping make inroads with Sudanese elders and others to help find peace.
"It's been very beneficial," Cerveny said. "Especially when we're addressing violent crime that might involve certain aspects of communities that don't normally know how or won't want to communicate with a police department that they're not familiar with."
Schmaderer said the Police Department also is partnering with the FBI and other federal agencies to address violence in the Sudanese community.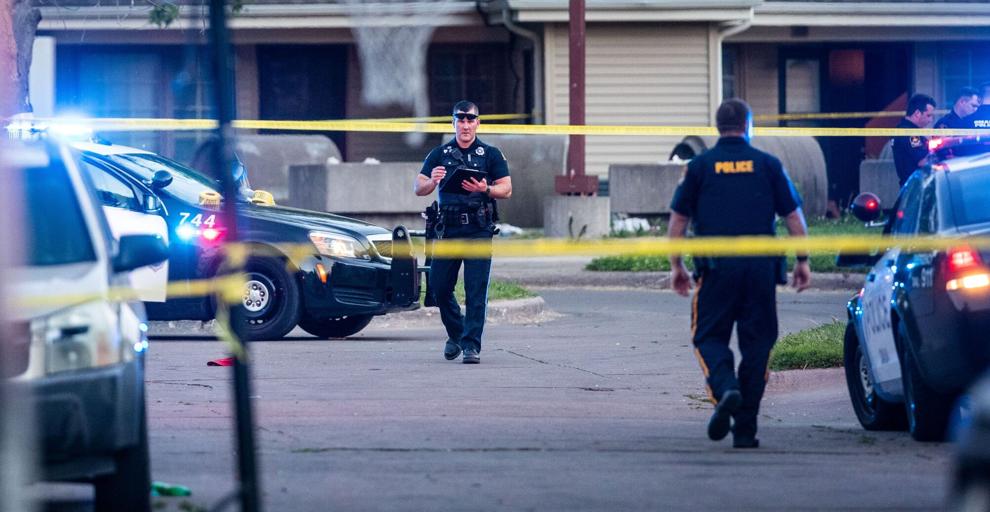 The city saw three double homicides, on March 27, June 3 and Nov. 27. All six victims were killed by guns.
The sole woman who was arrested in connection with a homicide in '21 is alleged to have killed two men separately in January. Authorities have said Autum Acacia-Cortes strangled 53-year-old Francisco Santiago to death after he failed to pay her for sex, then later sliced the throat of witness Jose C. Martinez, 58.
Authorities added Janet Franks-Bohm to 2021's tally of homicide victims after she died Oct. 23. A coroner in Colorado determined that her death was directly related to injuries she suffered in a 2019 Omaha fire that police said was set by her husband, Carl Bohm.
Franks-Bohm, who was 59 when she died, suffered third-degree burns on more than 60% of her body.
In 2021, Omaha police spotlighted a different cold homicide case for every day in September on its website and social media pages. The "Cold Case Awareness Month" was spearheaded by Buffy Bush, whose sister was fatally shot a decade ago and who now heads a group called Families of the Stolen, for those who know someone who has been killed.
Cerveny said two such cases are "very close" to an arrest thanks to tips garnered from that initiative.
The department also started a homicide victim awareness group with help from other community organizations. The program helps facilitate ongoing communication with police detectives handling the cases but also connects loved ones to other resources such as counseling that can assist in the grieving process.
"It allows victims' family members who have needs to be addressed," Cerveny said. "It's being built right now, we've started it, and it's continuing and it will progress."
Schmaderer said he thinks his force is close to being able to fully resume pre-pandemic intervention and prevention efforts as life has gotten back closer to some sort of normal.
"One thing the pandemic has done is it shows what's life like without our partners who necessarily and understandably had to deflect," he said. "It shows how crime can spike. And it's my opinion that once those systems get up and running, you'll see (crime) go down again. But it's a good indicator of how important police and community is."
This report includes material from the Associated Press.
Notable Nebraska and Iowa crime news of 2021
Local connection to the Capitol riot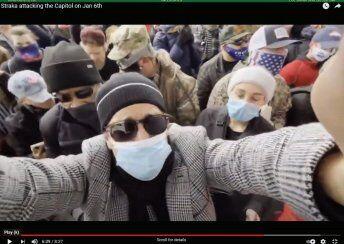 An $11 million scam
The saga of Oliver Glass
Former Omaha gym owner convicted
Former coach, security guard accused of rape
The sentencing of Aubrey Trail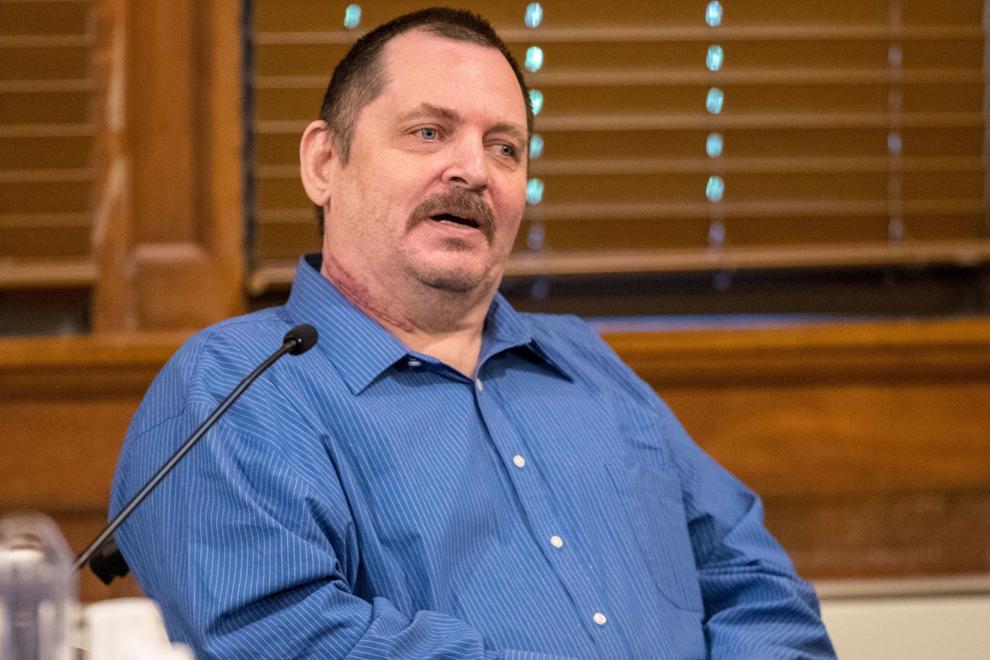 Shooting of Officer Jeffrey Wittstruck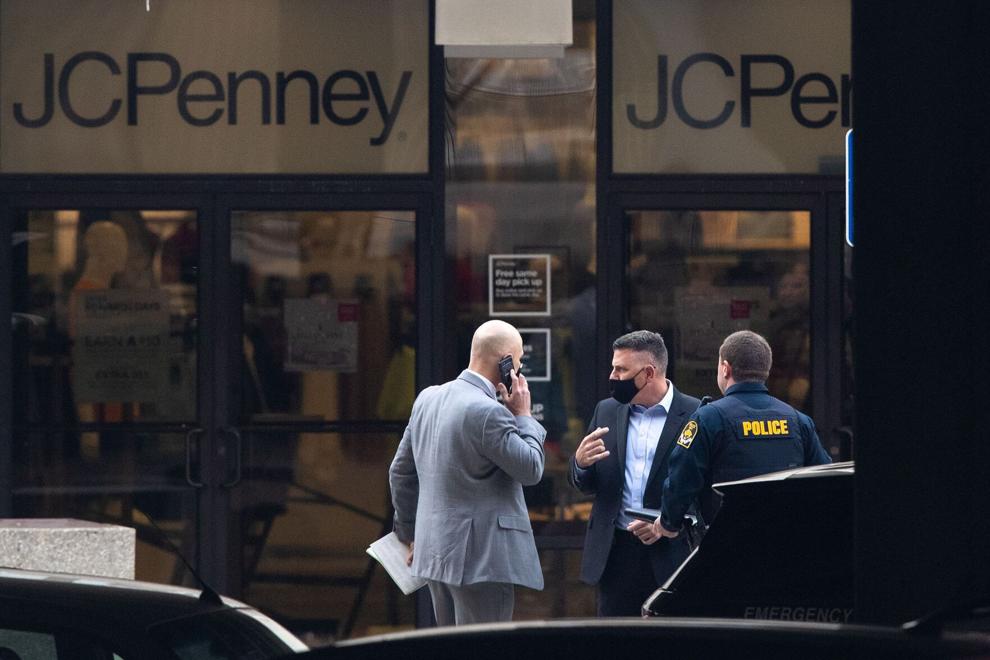 Drunk driver sentenced for fatal crash
Man acquitted of murder but convicted of witness tampering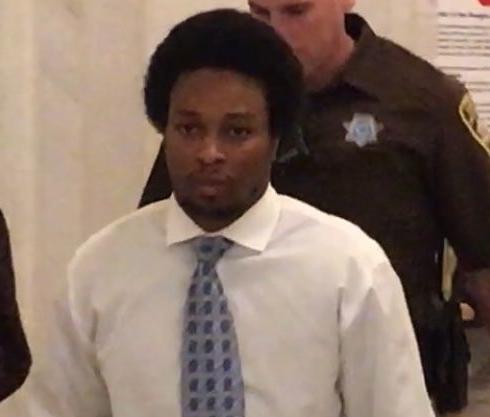 Woman accused in slayings of two men
Gang member not getting off easy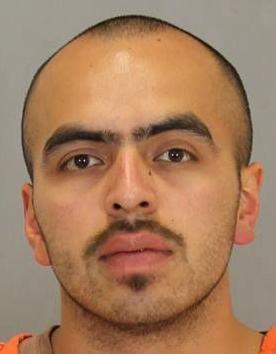 Death row inmate dies at 55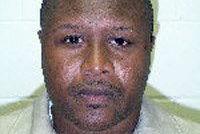 Former Husker Katerian LeGrone acquitted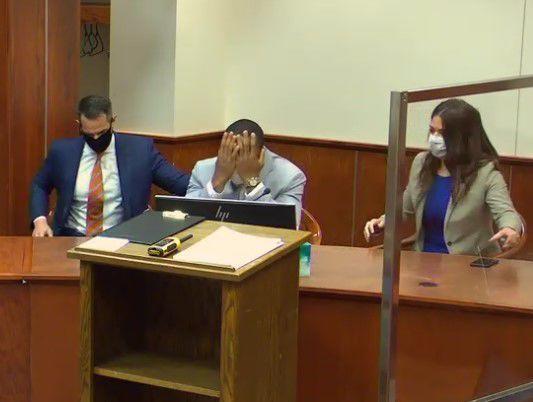 Man convicted in fatal crash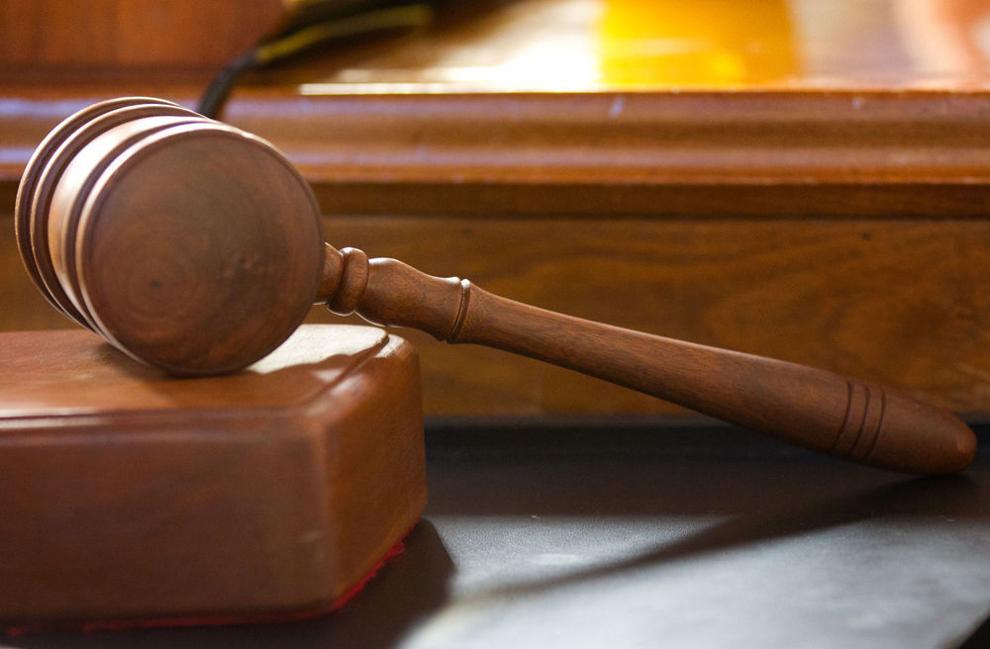 Man pleads no contest to killing sex offender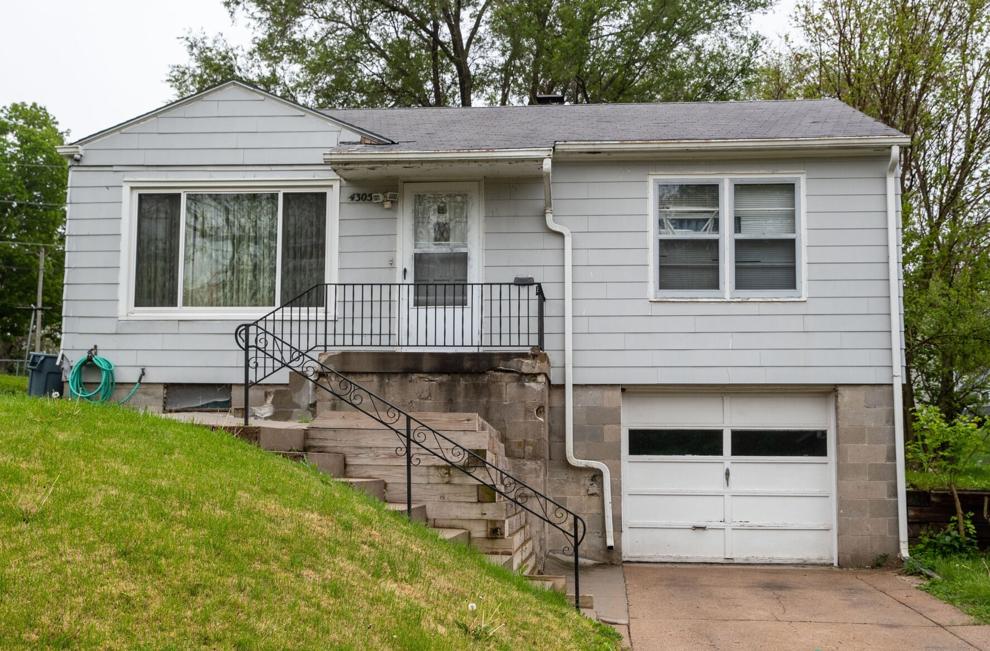 Douglas County landfill scheme
Shooting at Westroads Mall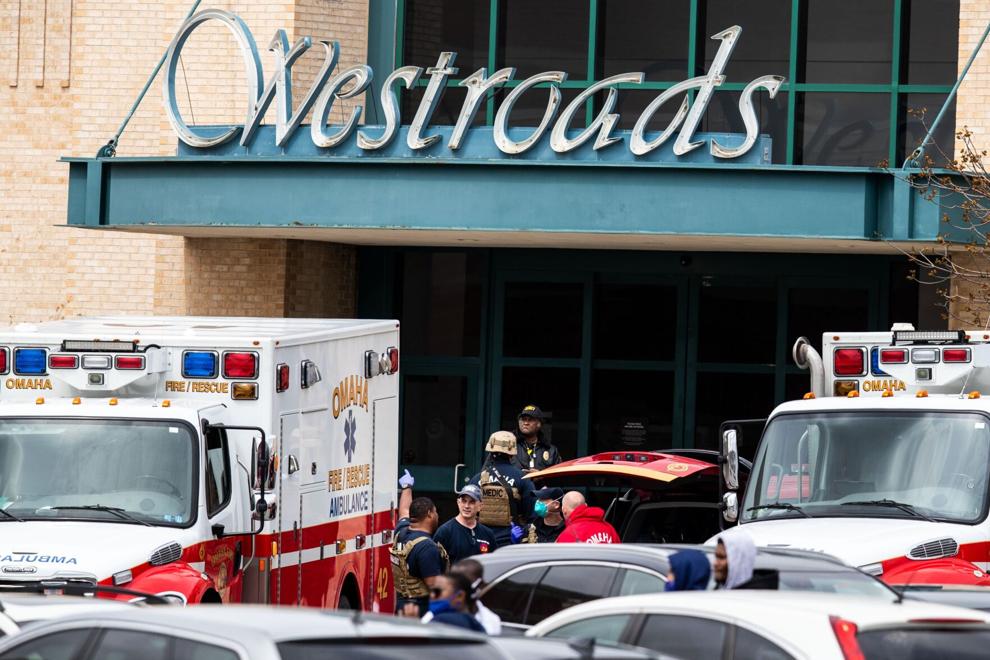 Golf cart rustling
Cold case heats up
Defendant returns to Nebraska for murder trial
Teens charged with attempted murder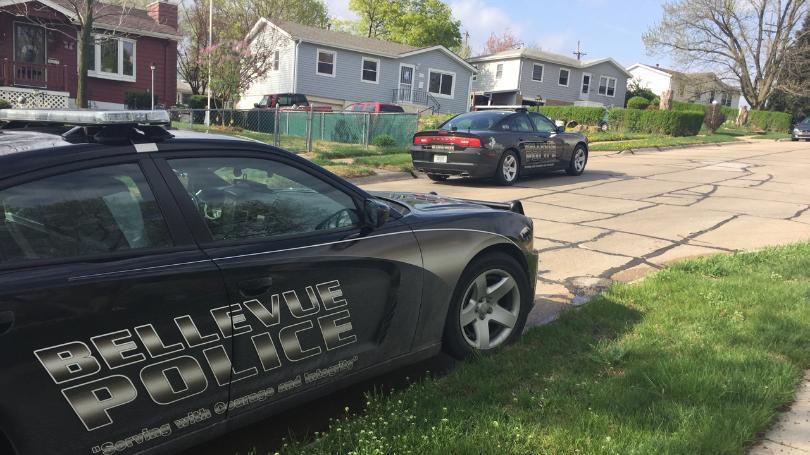 Man charged in threats
Man arrested in April 2020 slaying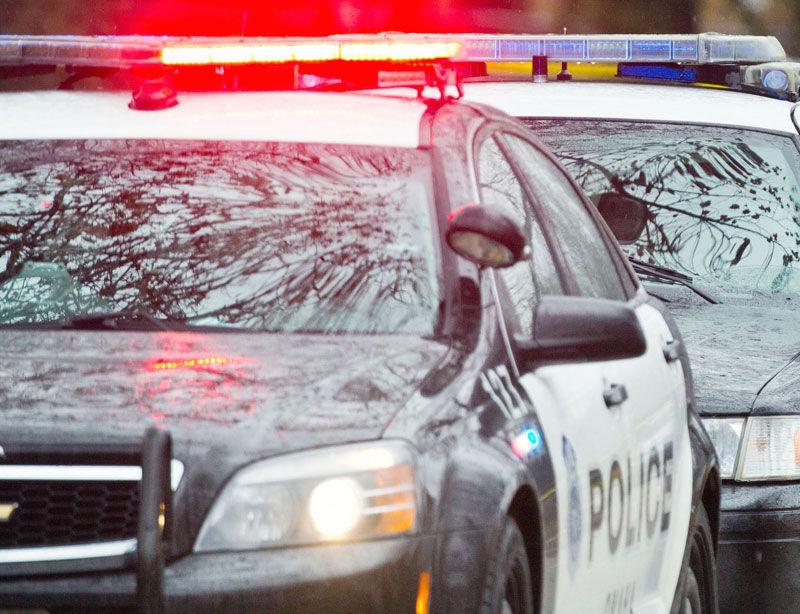 Omahan charged in fatal shooting of two men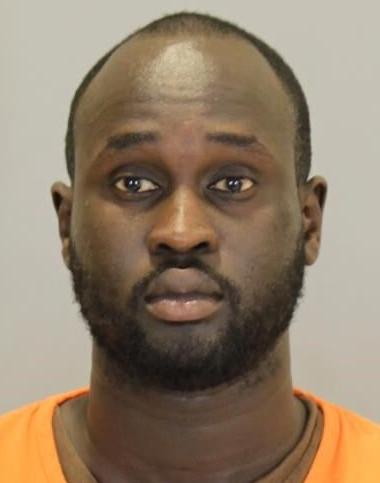 Bellevue man charged in deaths of his children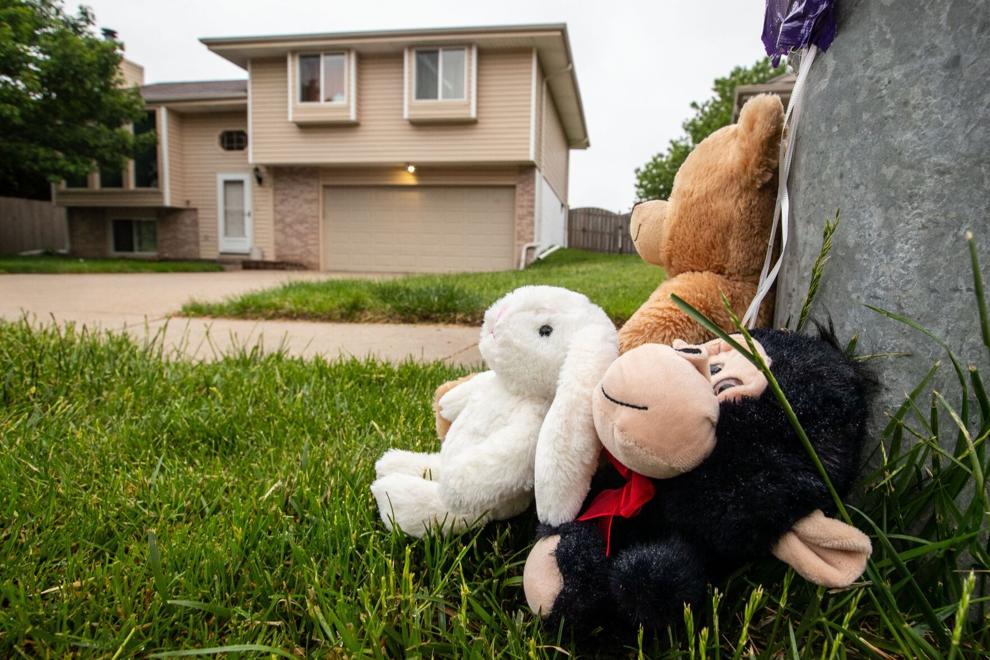 Woman dies after domestic altercation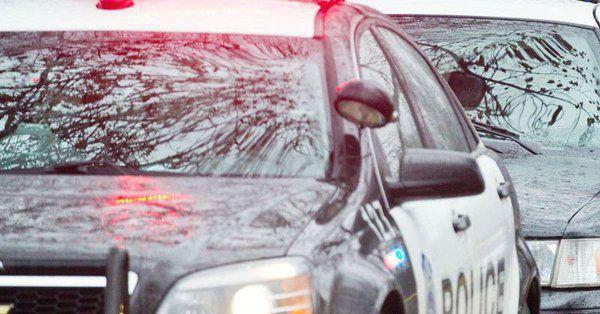 Huge bail set for man who fled to Nicaragua
Man accused of committing and filming heinous crime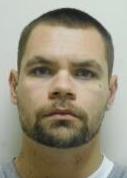 Suspect in Sonic shooting faces unrelated charges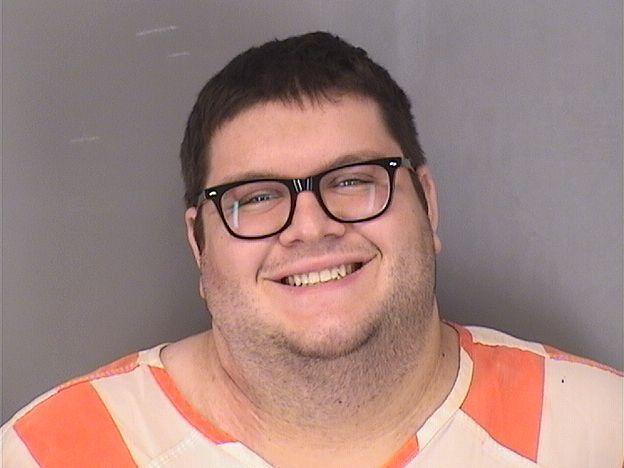 Man gets prison time for deadly robbery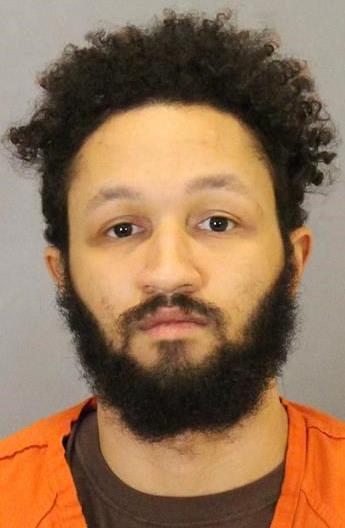 Man charged in November 2020 slaying
Union Omaha player accused in internet romance scam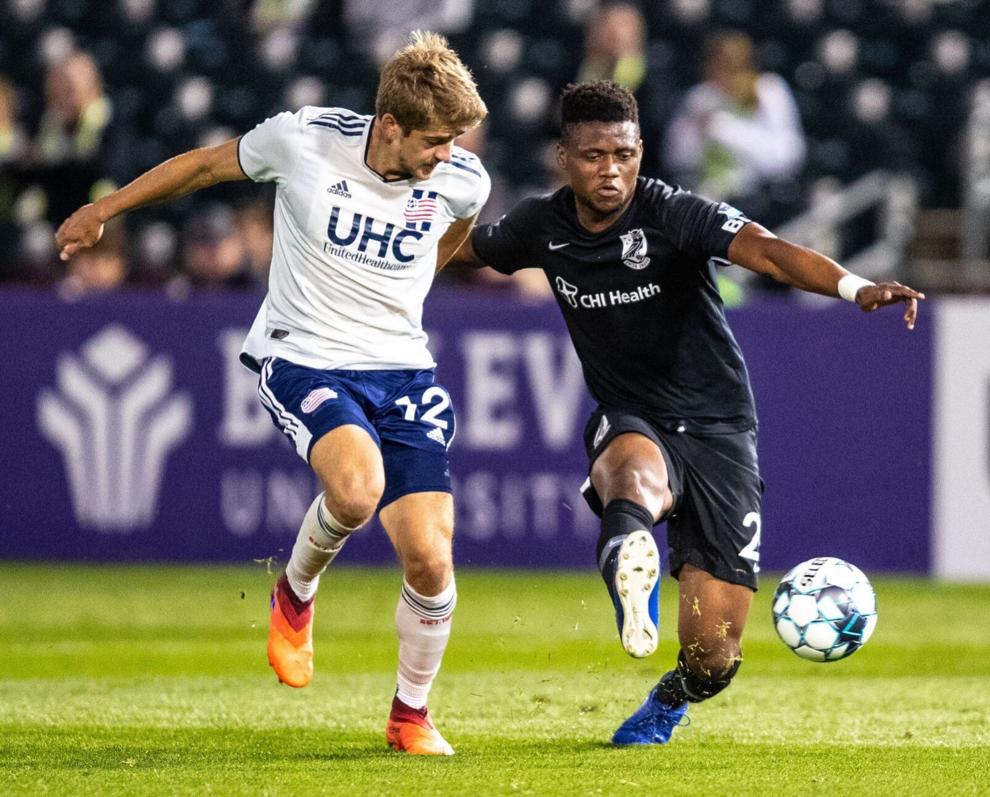 Erica Jenkins wants to change her name
Omaha police officer facing felony charges in Sarpy County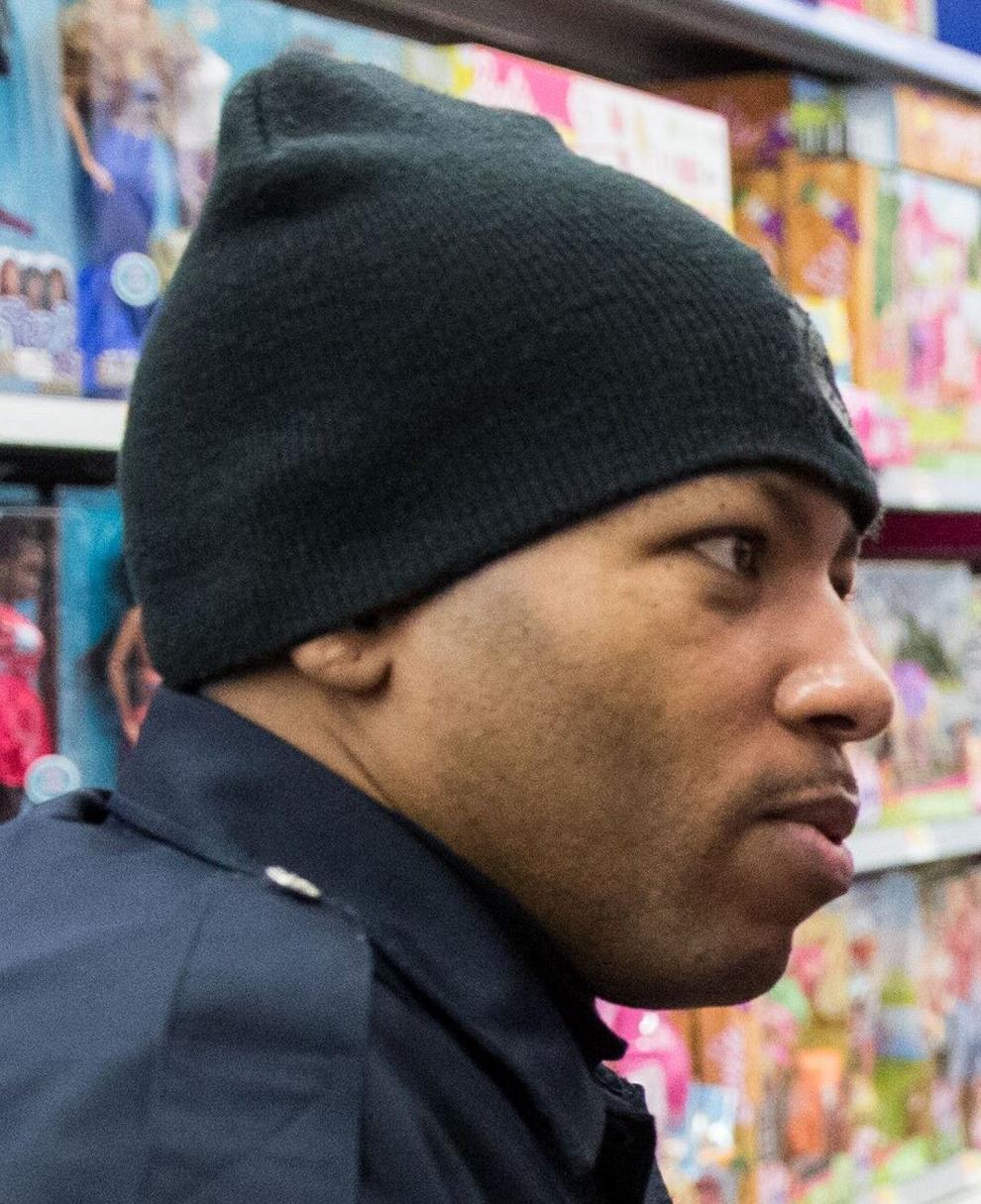 Two teenagers die after shooting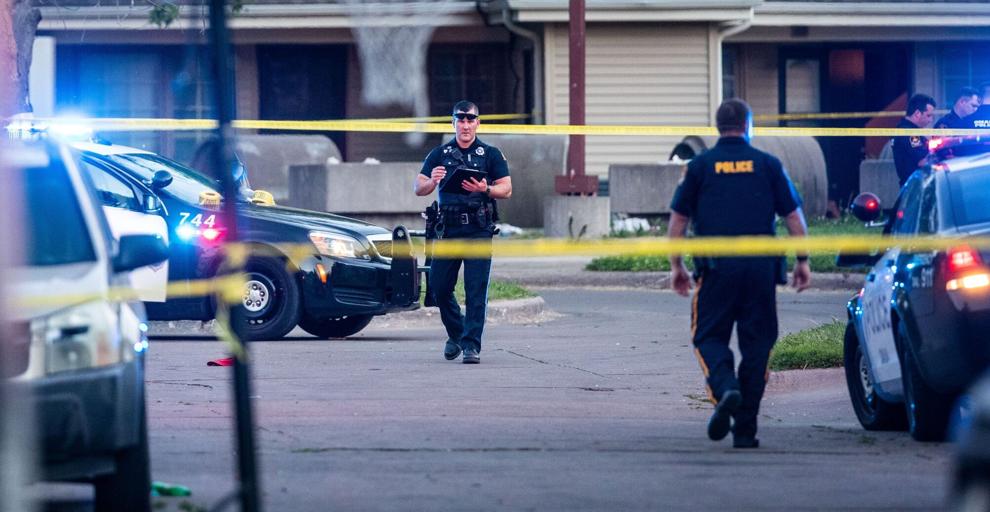 Teen's shooting of father ruled self-defense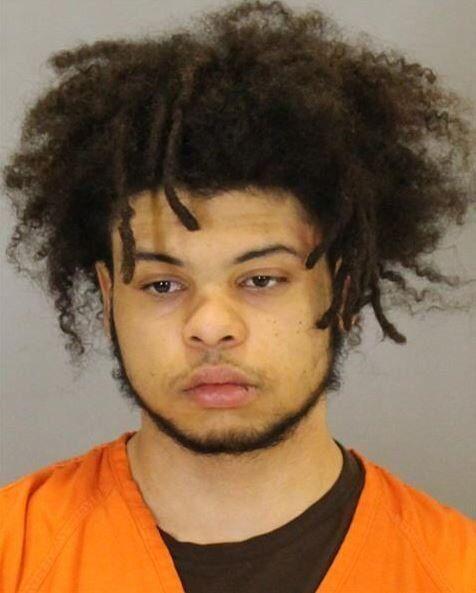 14-year-old among those killed in spike in violence
Father charged in 6-month-old's death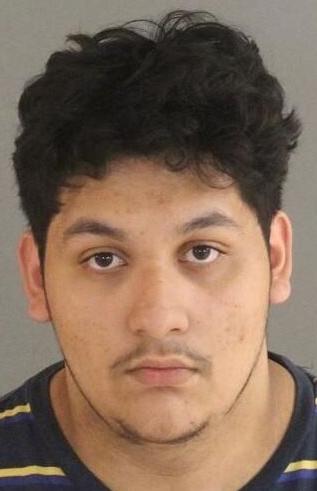 Violent hour: 1 killed, 4 wounded in 2 shootings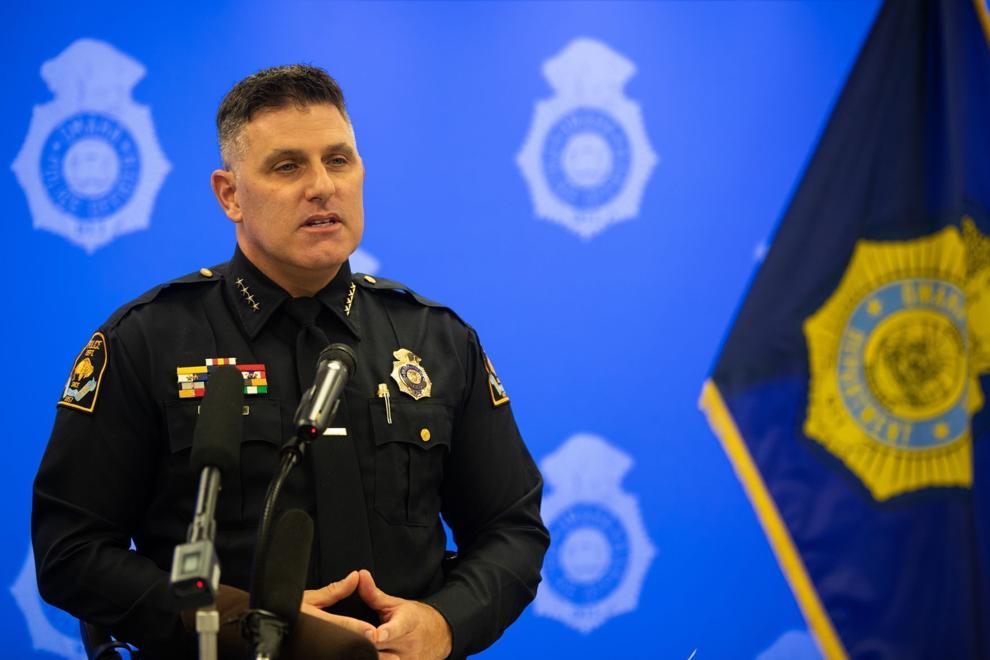 Man says he killed wife because he could no longer care for her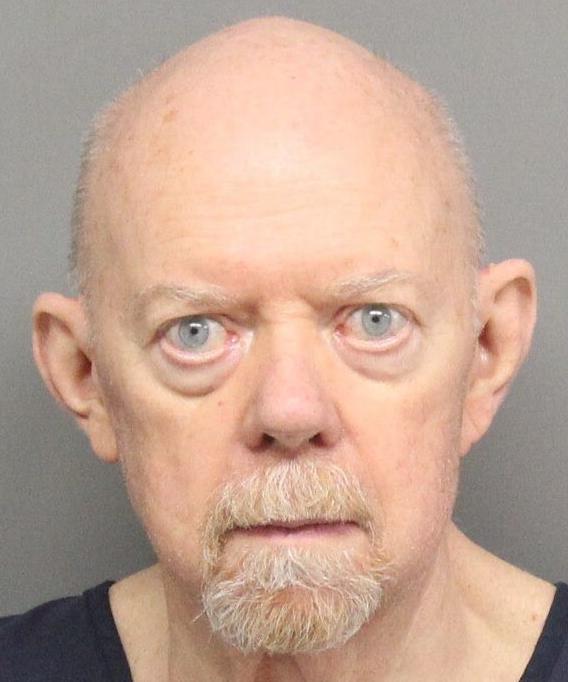 Omahan held on $10 million bail in sexual assaults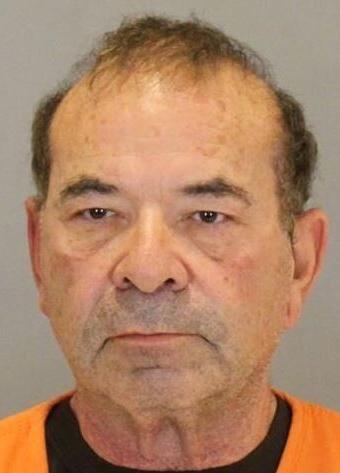 Woman faces decades in prison for sexual assaults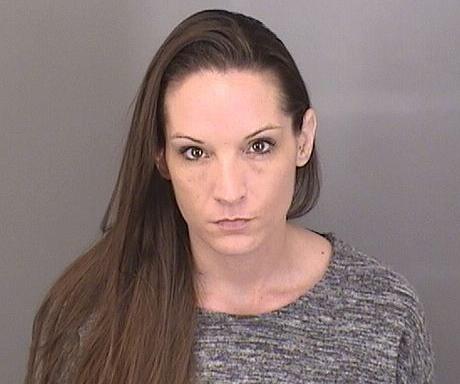 Man put a stop to abuse, then assaulted girl himself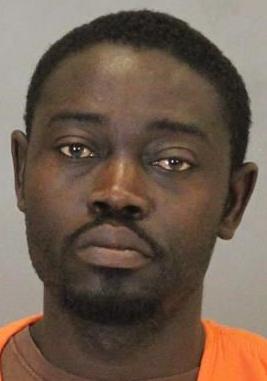 The sentencing trial of Bailey Boswell