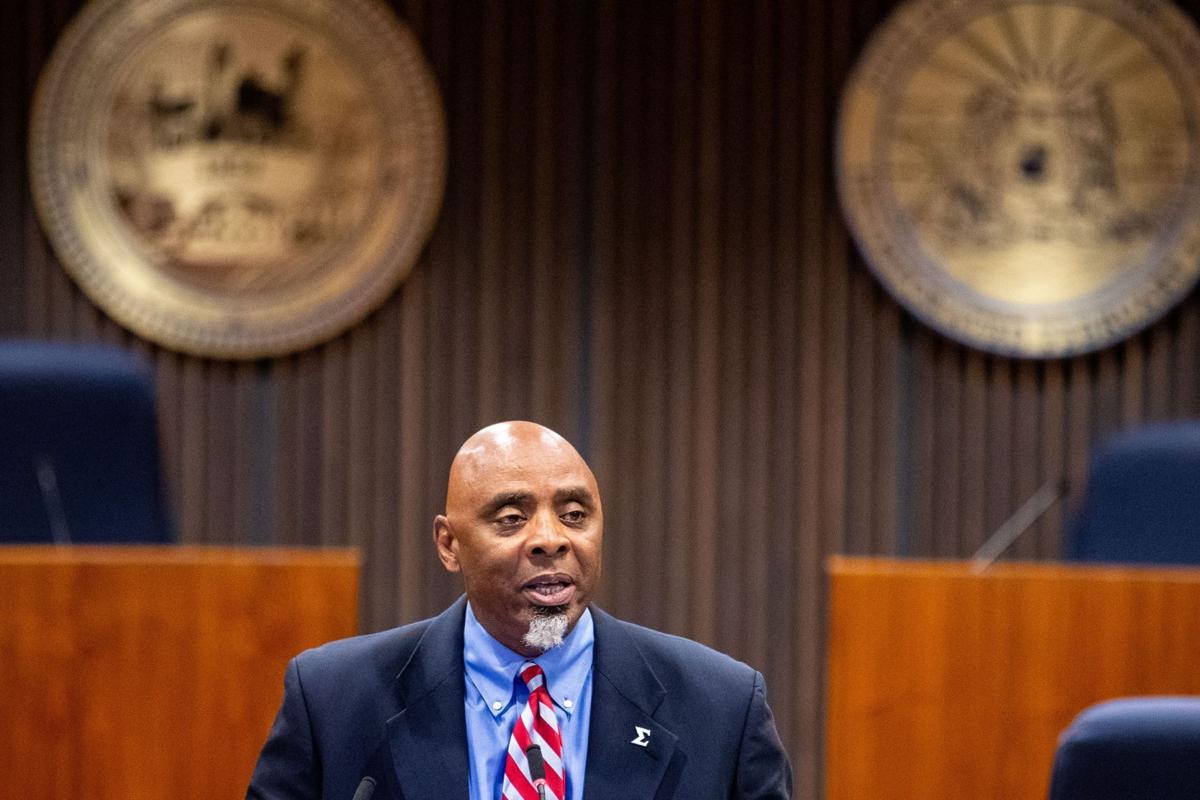 Special prosecutor Fred Franklin on Wednesday set the scene of bar owner Jake Gardner waiting in his darkened bar with three handguns and a shotgun — he, his dad and others bracing themselves for a looter to break into his downtown bars "so he could light him up."
Fielding a question at the press conference just minutes later, Franklin then denied ever using the words "light him up."
"Those are your words, not mine," he told a reporter. He went on to sometimes detail the case and other times decline to answer questions. At one point, Franklin told a reporter to "look at the video" to see whether Gardner's claims of being put in a chokehold were accurate. (The video isn't clear.)
Franklin punctuated the press conference by saying, "And, as famed radio journalist (Paul Harvey) used to always famously say, 'And now you know the rest of the story.' "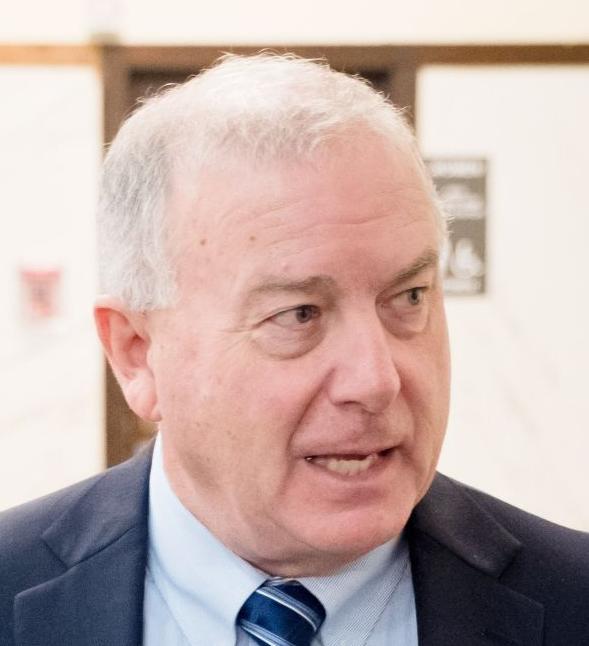 Hardly, Douglas County Attorney Don Kleine said. Several unanswered questions remain.
The grand jury, which met in secret for five days, deliberated for one day before filing four charges against Gardner in the May 30 death of 22-year-old James Scurlock: manslaughter, terroristic threats, attempted first-degree assault and weapon use.
Court officials are saying they cannot, by law, release the grand jury transcript or exhibits because Scurlock's death didn't occur in police custody. Further compounding the case: Jake Gardner killed himself in Hillsboro, Oregon, on Sunday, the day he was scheduled to turn himself in.
In a strange sight, the City County Building became a battle of prosecutors: Kleine, the elected Douglas County attorney since 2006 who is the most experienced prosecutor in the state, versus Franklin, a veteran attorney himself, who retired recently after 22 years as a federal prosecutor.
In dueling press conferences, Kleine criticized Franklin by saying he seemed to have his mind set and took the tack of an old adage, that a prosecutor can get a grand jury to indict a "ham sandwich, if he wants." Franklin addressed that last week, saying he initially watched Kleine's June 1 declaration that Gardner had acted in self-defense and agreed with it. He changed his mind after further Omaha police investigation; Franklin alleged that Gardner had incriminated himself with his words and actions that night.
A look at some of the issues Franklin addressed (or didn't):
That weekend, Gardner had written on Facebook: "Just when you think, 'What else could 2020 throw at me?' Then you have to pull 48 hours of military style firewatch."
Franklin said Gardner and his 69-year-old father, David Gardner, sat inside his bars The Hive and The Gatsby near 12th and Harney Streets. The lights were out. On surveillance video, three handguns and a shotgun were visible.
A day before, Franklin noted, President Donald Trump had tweeted a statement that said, in part, "when the looting starts, the shooting starts." The tweet came after protesters had burned a Minneapolis police station during protests over the May 25 death of George Floyd in police custody.
Franklin said "the evidence is significant in terms of Jake Gardner's affinity for the president."
As he was sitting in the bar, Franklin said, Gardner was texting back and forth with people who were providing reports on what was happening downtown and in the Old Market. Franklin said Gardner made reference in texts and Facebook messages to looters and how they could be dealt with. One of the conversations dealt with whether the "field of fire" from inside The Hive was clear, Franklin said.
No one tried to go inside the bar, Franklin said, but vandals broke out the bar's windows. It would be understandable that Gardner was frustrated, Franklin said, and "you would imagine he emerged from that business with some anger about what had happened."
"To the extent that Jake Gardner has set up an ambush inside his business — waiting on a looter to come in so he could light him up — that particular objective was thwarted by individuals not coming in," Franklin said.
Kleine said his understanding of the evidence is that the "field of fire" comments came from a Gardner friend, not from Gardner himself. Kleine, a Democrat, noted that plenty of people in Omaha support Trump — and several may have liked that tweet. Neither that nor the field of fire comment adds up to motive, Kleine said.
The initial Gardner-Scurlock confrontation and whether it ended in self-defense
The 10:56 p.m. confrontation primarily involved four men: Gardner and his father, David; and Scurlock and his friend Tucker Randall.
Scurlock and Randall were seen on videotape vandalizing RDG Planning and Design at 13th and Harney about 10:15 p.m. About 10:41 p.m., they could be seen holding or hurling objects and facing Gardner's bars. Scurlock had a rock. Randall threw a signpost against the window, Omaha police say.
The Gardners weren't watching their surveillance camera footage in real time so they didn't know who had thrown the objects, attorneys have said.
Ten minutes later, Jake and David Gardner and a bouncer were outside the bar. David Gardner walked down the street and twice pushed a young man who was filming somebody about to throw an object at a neighboring business. (Previous reports have indicated that David Gardner was pushing a young woman; it was a young man, a law enforcement officer clarified to The World-Herald.)
Randall told the newspaper that he ran half a block and decked David Gardner. Franklin said Jake Gardner trotted toward his dad but went past him to pursue Randall.
Franklin said a video filmed from the sidewalk "clearly depicts who the provocateur was as it relates to the initial confrontation between Scurlock and Gardner."
Kleine and his chief deputy, Brenda Beadle, said they have seen that video. It's a brief clip that shows Gardner, after abandoning his pursuit of Randall, walking toward Scurlock and another man, trying to figure out who decked his dad. The videos that have been made public pick up immediately thereafter — showing Gardner doing most of the talking. As he walks backward, he utters expletives and tells Scurlock and the other man to "just keep going" if they didn't do it.
David Gardner, holding a knife, elbows Scurlock aside. Scurlock pushes a bystander next to Jake Gardner. Jake Gardner points at Scurlock and pulls up his shirt to reveal a handgun in his waistband. "Keep the (expletive) away from me," he tells Scurlock.
Walking backward, Jake Gardner pulls the gun and holds it down by his side. At that, a woman not with Scurlock tackles Gardner from behind. Randall hovers over the struggle. From his back, Gardner fires twice. The woman and Randall bolt away. Scurlock jumps on Gardner's back. An 18-second struggle ensues, with Gardner yelling "get off me" multiple times before shooting Scurlock.
The grand jury rejected Gardner's characterization that the second shot was a warning — charging Gardner with attempted first-degree assault on Randall. Grand jurors also charged Gardner with making terroristic threats for comments he made to Scurlock.
Kleine said he was perplexed by those charges. Terroristic threats usually involve direct comments about killing someone.
Provoking or protecting himself
"It's been stated that this is a clear case of self-defense," Franklin said.
It's not — and that video of Jake Gardner walking toward Scurlock is critical, the special prosecutor said. He declined to reveal what was said.
However, Franklin pointed to a state law that says: "The use of deadly force shall not be justifiable unless the actor believes such force is necessary to protect himself against death or serious bodily harm, nor is it justifiable if the actor, with the purpose of causing death … provoked the use of force against himself in the same encounter."
Kleine took issue not with grand jurors but with the way he said the case must have been presented to them. He said it's not provocation because Gardner walked up to Scurlock to determine who had pushed his father down.
He also said Franklin and grand jurors appeared to have failed to account for Scurlock's behavior. Kleine called the break-in and vandalism at RDG a felony.
Kleine said a Nebraska appellate court ruling allows a defendant claiming self-defense to explore whether his foe had a "propensity for violence." Such vandalism would be relevant, Kleine said, though other legal experts have said they're not sure a judge would allow jurors to hear evidence of property damage.
"You know he had his own agenda that night and it wasn't to peacefully protest," Kleine said.
Kleine alleged that Scurlock was "out there terrorizing" others that night. He declined to detail those acts. A law enforcement official told The World-Herald that Randall and Scurlock had been accused of shoving a kid on a skateboard, which caused a bystander to intervene. However, no videos have emerged to back up that allegation.
Kleine also noted that Scurlock had gotten out of jail in mid-May for misdemeanor assault on the mother of his child.
"One of the comments she made is, 'He's getting more violent all the time,' " Kleine said.
Justin Wayne, an attorney for Scurlock's family, was incredulous when told of Kleine's comments.
"Today, Don continues to demean and dehumanize the victim," Wayne said.
More disappointing, Wayne said, were Kleine's "overall comments casting doubt on the entire grand jury process." He called Kleine "an officer of the court and a highly regarded elected official who uses the grand jury process."
"The grand jury process is one of our most sacred processes," Wayne said. "And we should uphold the community and those jurors who made the decision in the highest regard. To not do so is disrespectful to the process and to the law."
Franklin would not say whether Scurlock had Gardner in a chokehold, as Gardner claimed to police. He criticized a reporter for revealing that an expert had been brought in to talk about chokeholds.
Reporter: "Was he in a chokehold or wasn't he?"
Franklin: "I don't know. You look at the video and tell me."
Reporter: "Well, you enhanced the video — surely you know?"
Two people have claimed that David Gardner uttered racial epithets that night. David Gardner denies this, and one of the witnesses who claims this has wavered in his account. Either way, Jake Gardner could not have been tried for the words of his father.
Asked twice Wednesday if Jake Gardner said anything racist that night, Franklin declined to comment. A family member and a former employee have told The World-Herald that Jake Gardner was racist and previously had used the N-word. However, Franklin repeated his assertion that Gardner would not have been tried on claims of racism.
Whether others would be charged
Some law enforcement officials have wondered whether Alayna Melendez would be charged for jumping Gardner from behind. Franklin didn't address Melendez's actions. He said, however, that he considered whether to bring misdemeanor charges against David Gardner and Randall but didn't "for strategic reasons." Any decision on charges would presumably now fall to Omaha's city prosecutor.
Franklin repeatedly said he wouldn't say who had testified before the grand jury. But he noted who had not: Jake Gardner.
However, Franklin said, Gardner's side was represented in that grand jurors were able to hear all of Jake Gardner's lengthy interview with police in the wake of the shooting.
"I was saddened and am still saddened about Jake Gardner taking his own life," he said. "I think it's contrary to the beliefs that I have for anyone to engage in that sort of conduct. But beyond my personal beliefs, him doing so deprived this community of having the evidence play out at trial.
"Speaking for myself personally, I think that it would have been a fascinating case to try, and I would have looked forward to presenting the evidence in this case."
Jake Gardner's former attorneys, Stu Dornan and Tom Monaghan, released a statement Wednesday saying the "hope for the healing of our community is most paramount."
"There was no new credible or relevant evidence provided by Mr. Franklin today that Mr. Gardner's state of mind was to harm anyone."
They noted that "Don Kleine shares (our) view."
Said Kleine: "I know Fred Franklin — he's a good man. But he really seemed to have his mind made up before he went in there as to what his theory of the case was."
Franklin said he took the case where the evidence led — and 16 grand jurors made their decision.
Franklin said he was having lunch Monday with two people "whose insight and wisdom I greatly appreciate."
"And one of them said to me, 'You know, this is just a ridiculous tragedy. You have two families devastated by the loss of a son or brother or father. But that's what hate produces.' And I share that comment with you because I find it to be profound and apropos as it relates to this entire tragedy."
World-Herald staff writer Reece Ristau contributed to this report.
---
Omahans remember James Scurlock one month after his death
Scurlock Vigil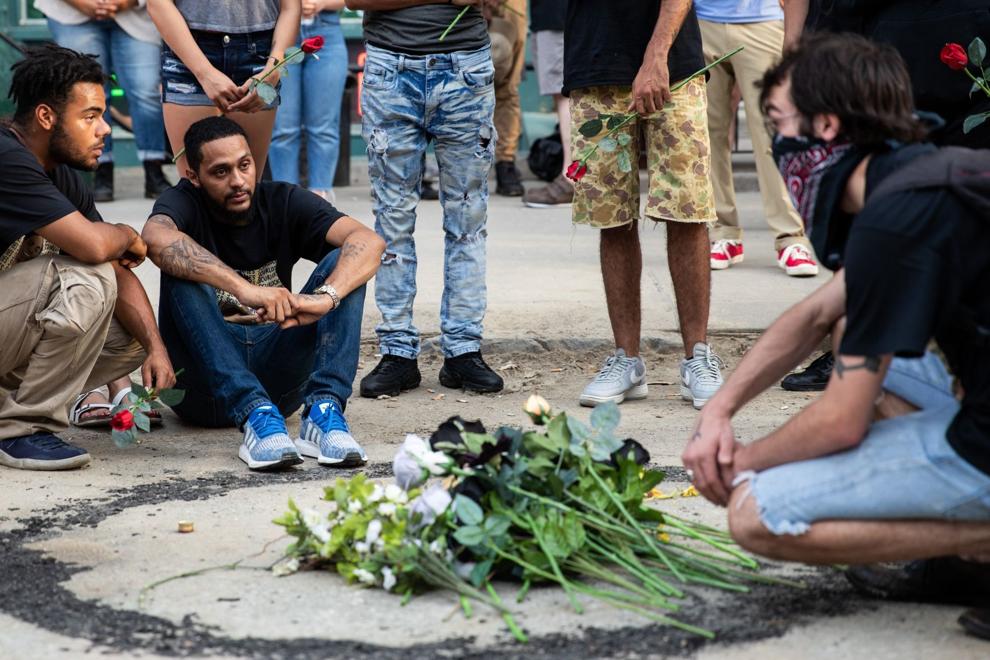 Scurlock Vigil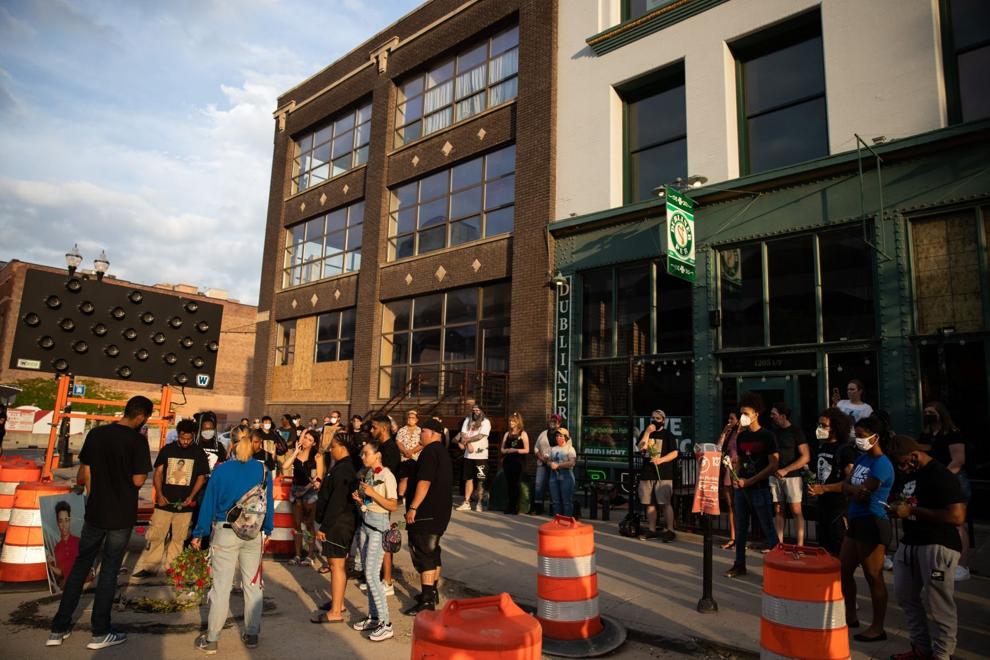 Scurlock Vigil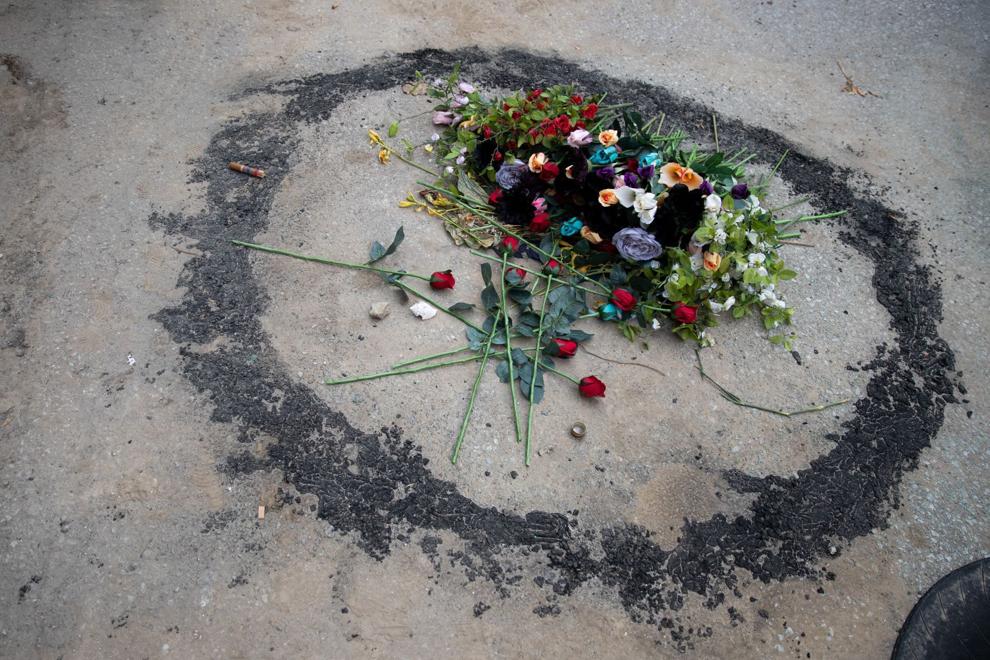 Scurlock Vigil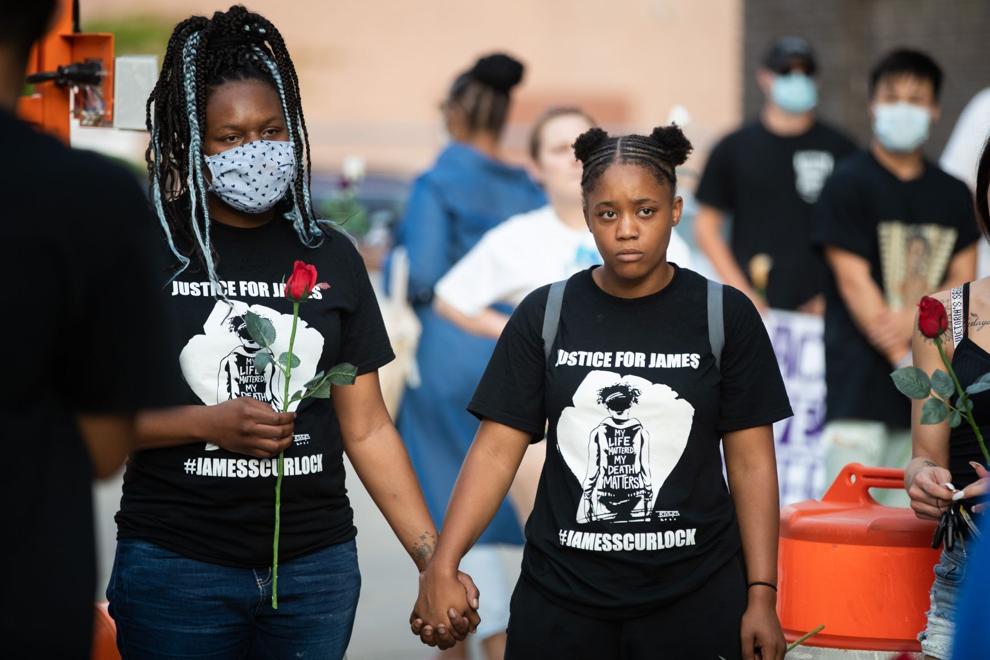 Scurlock Vigil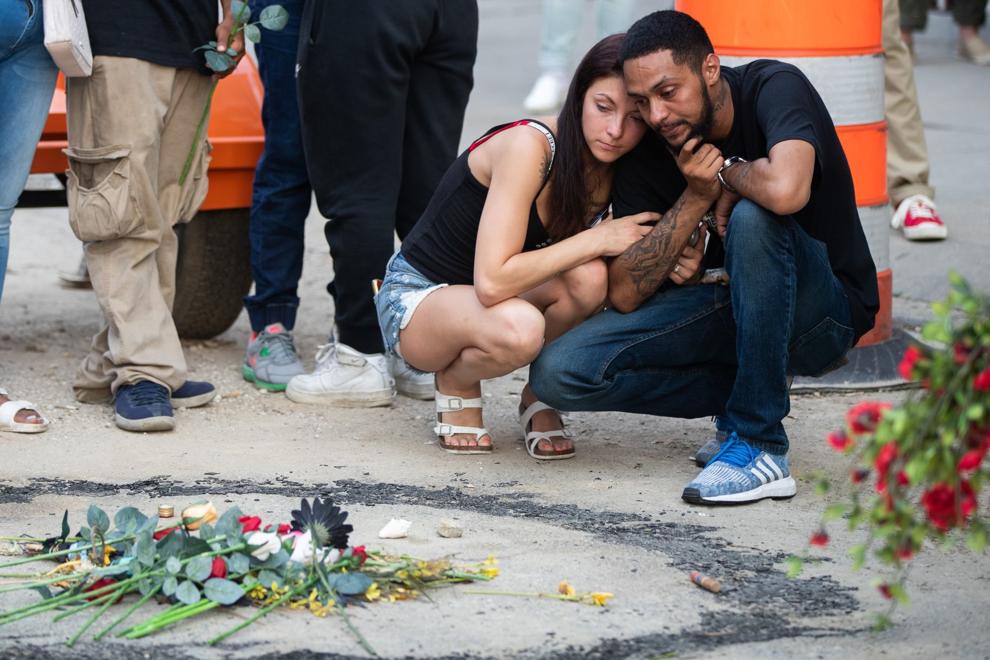 Scurlock Vigil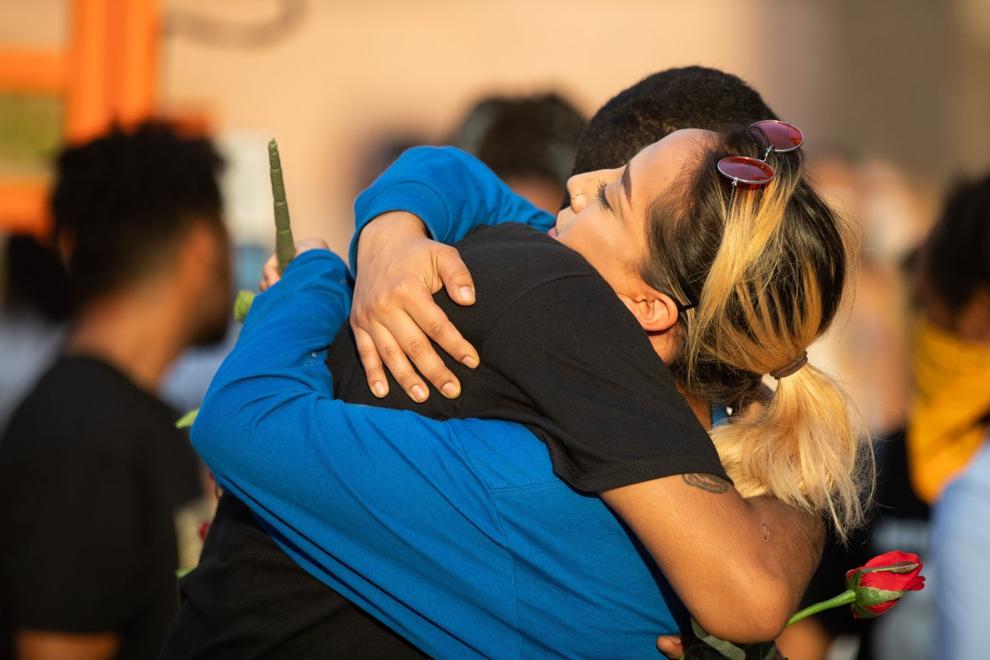 Scurlock Vigil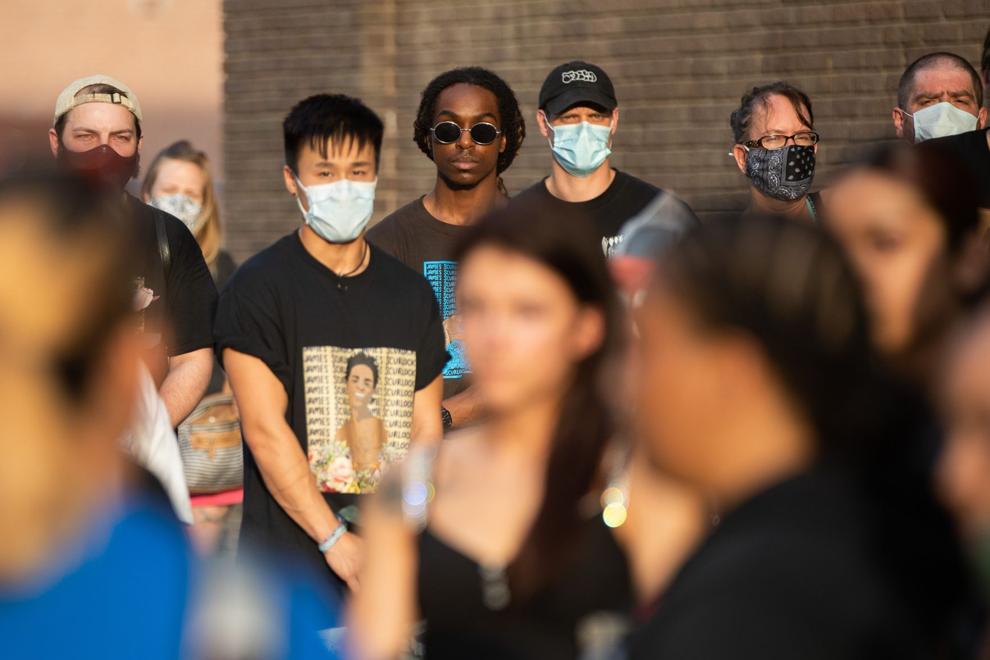 Scurlock Vigil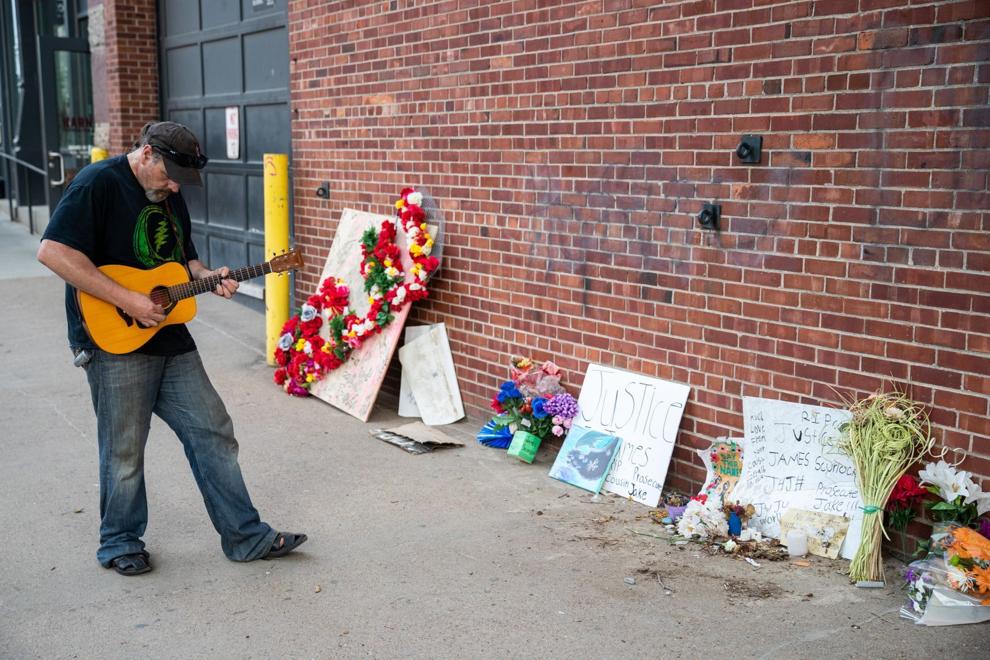 Scurlock Vigil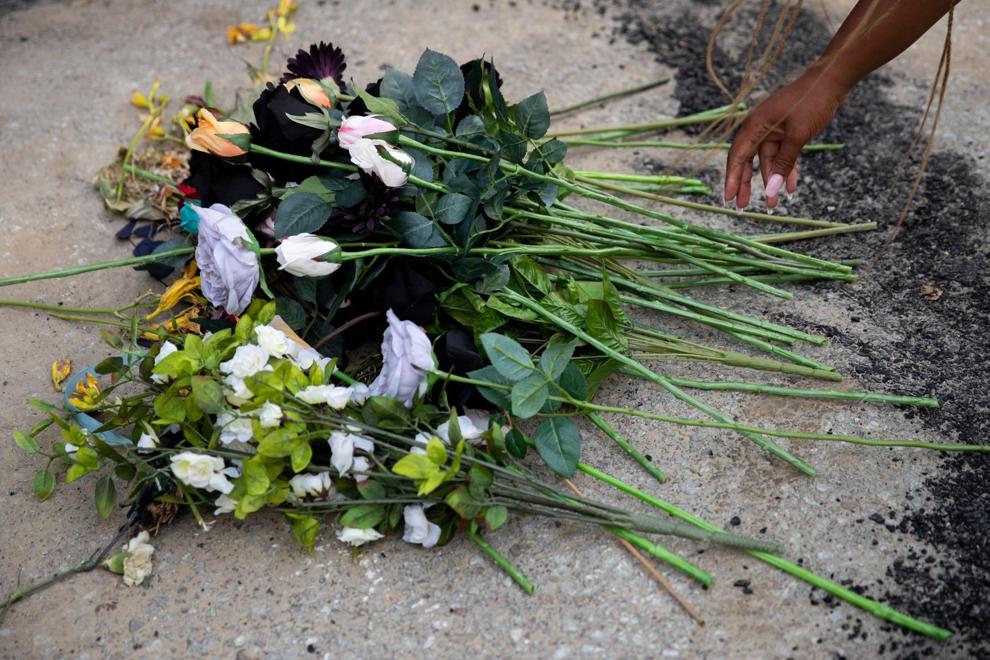 Scurlock Vigil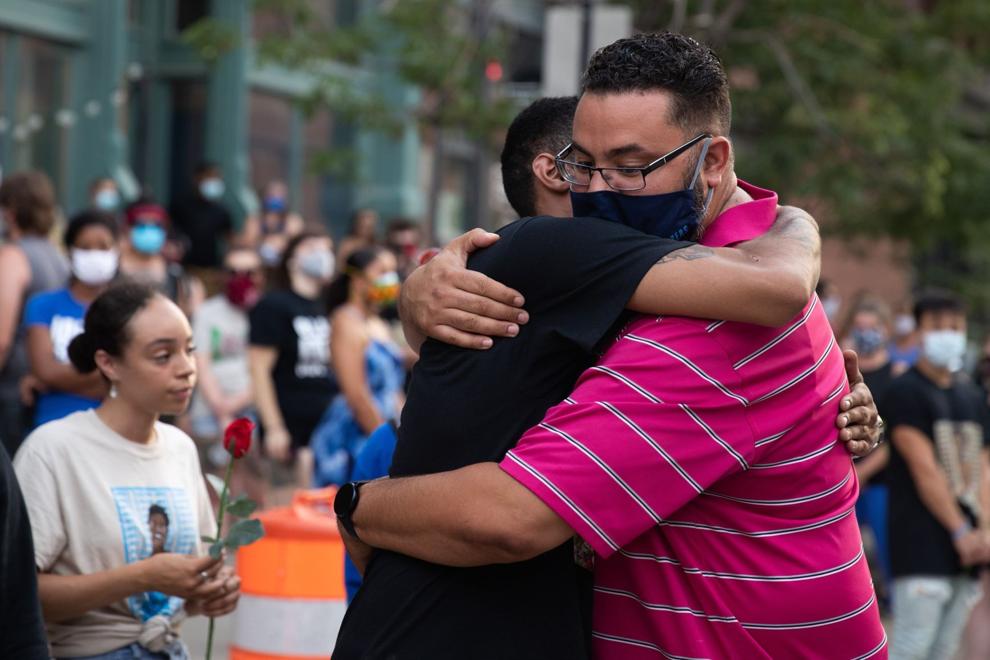 Scurlock Vigil
Scurlock Vigil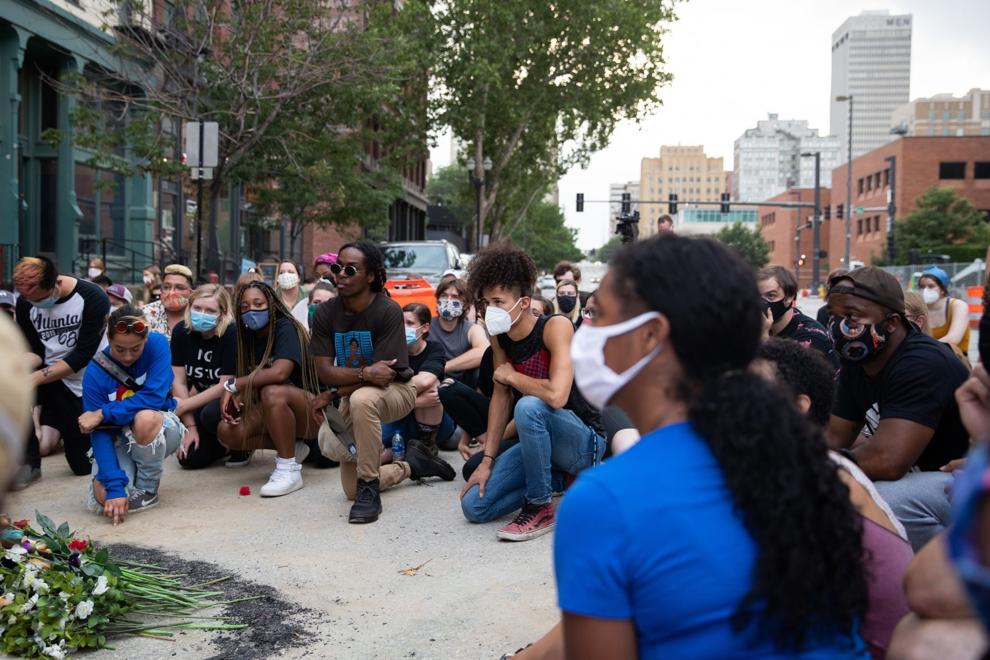 Scurlock Vigil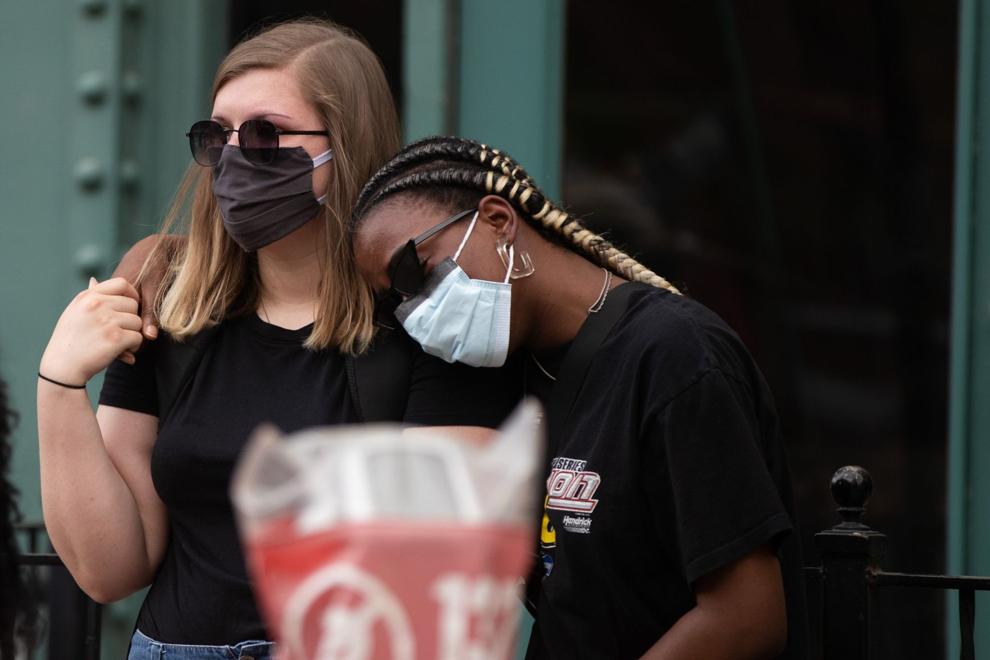 Scurlock Vigil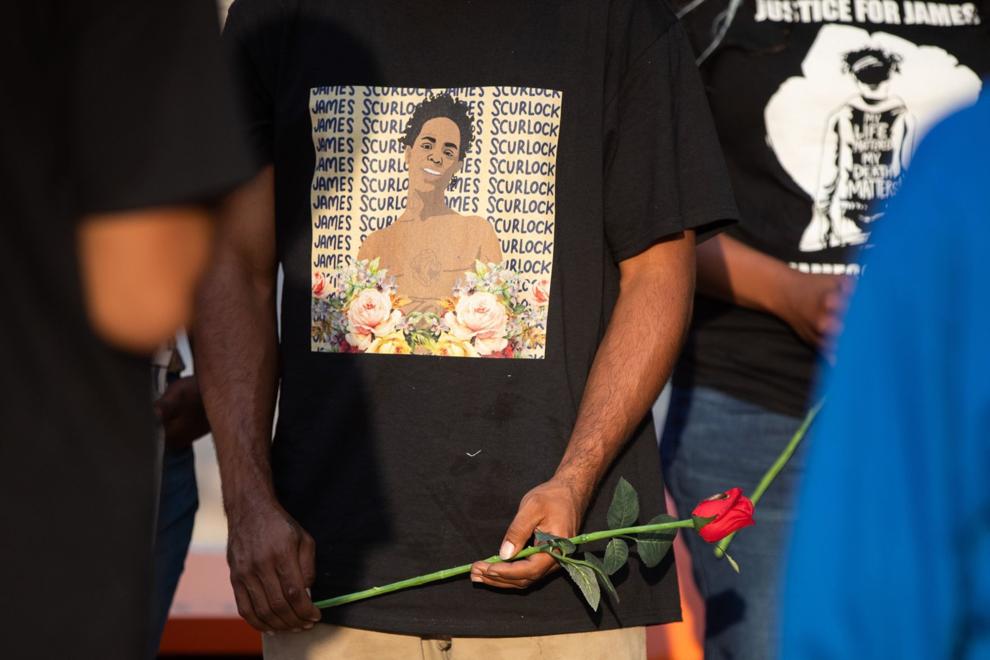 Scurlock Vigil
Scurlock Vigil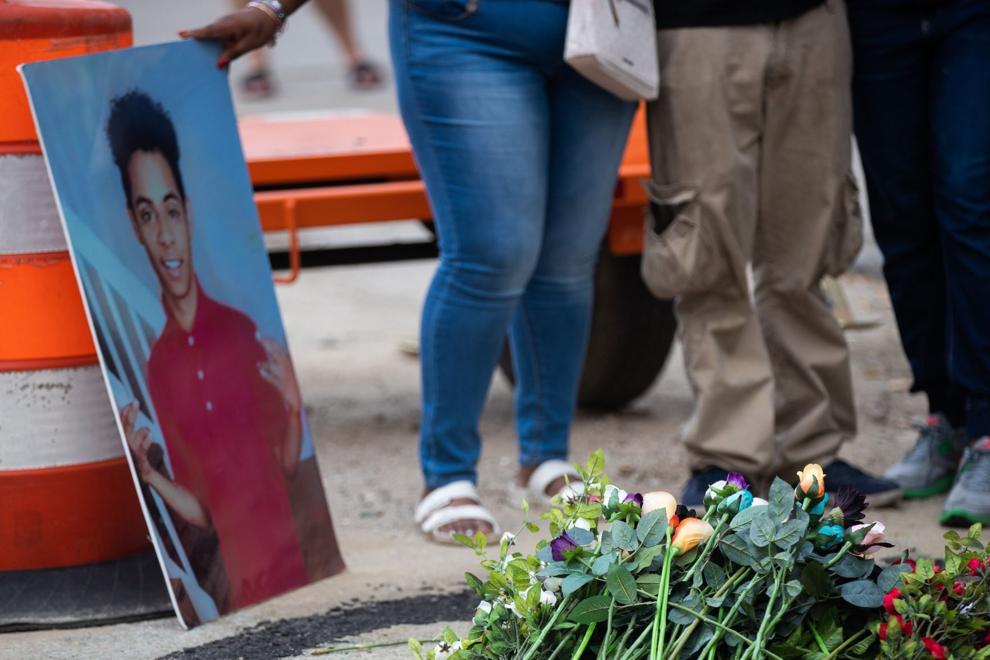 Don Kleine Protest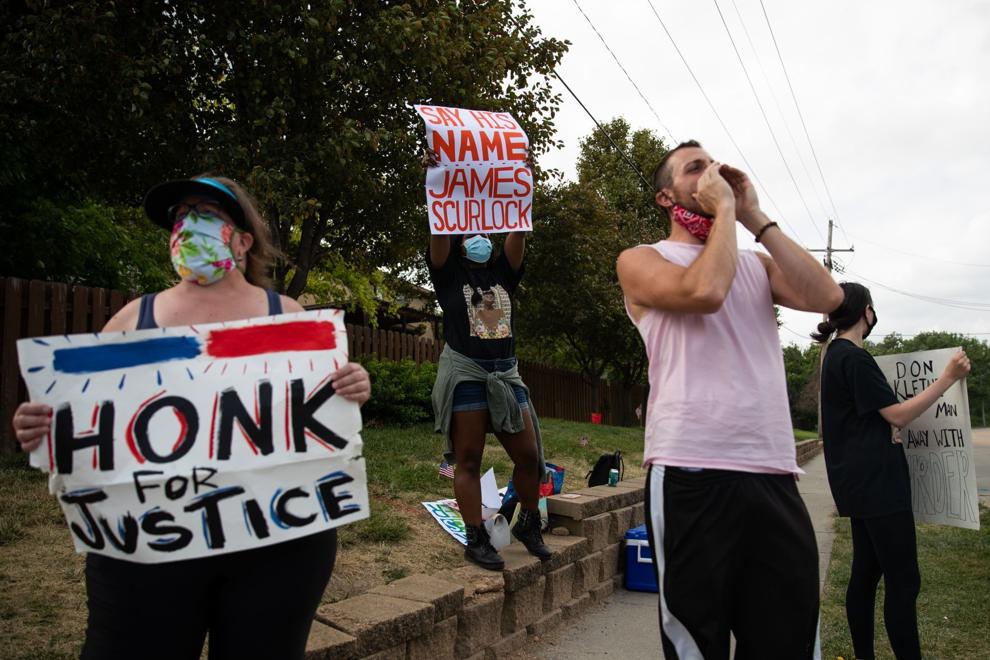 Don Kleine Protest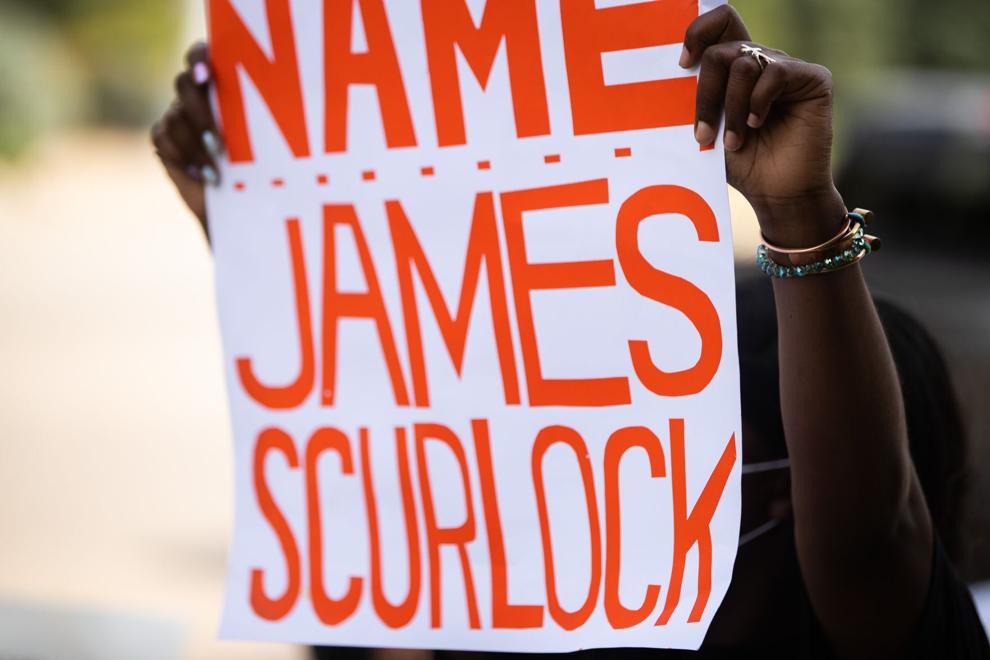 Don Kleine Protest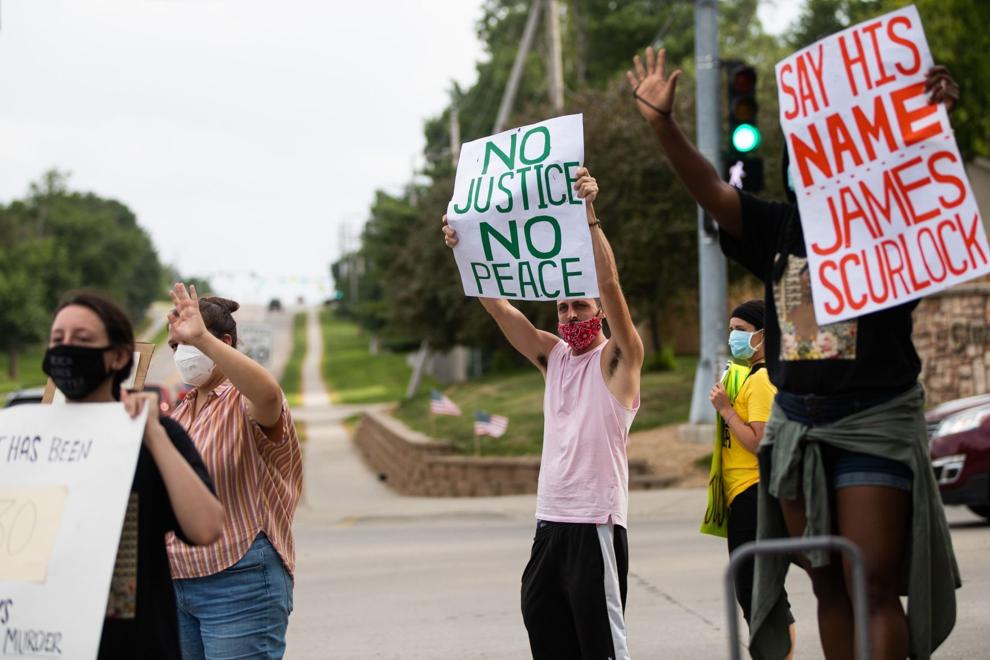 Don Kleine Protest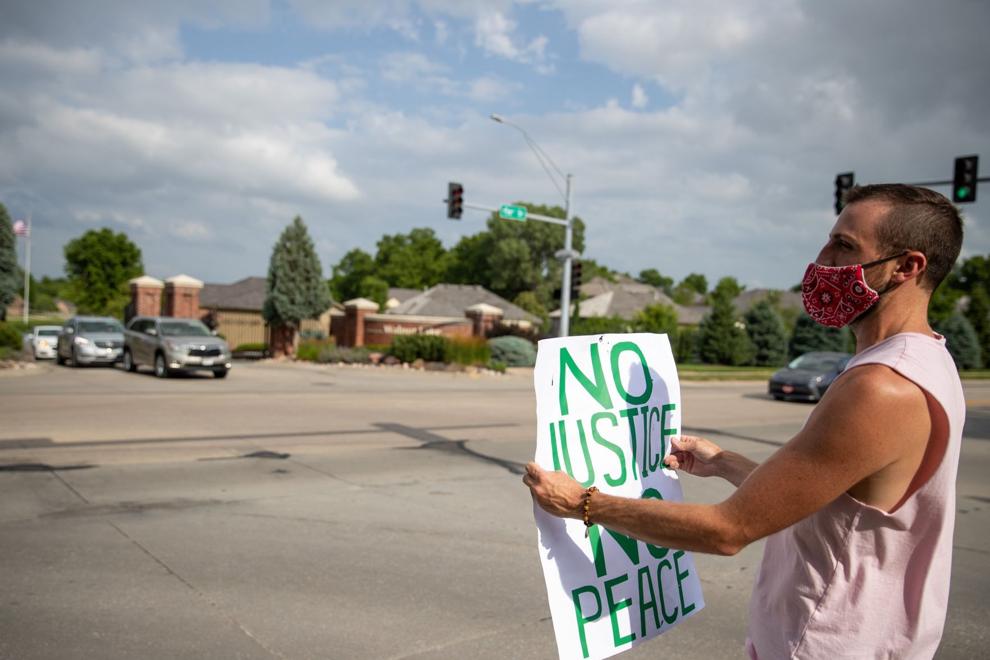 Don Kleine Protest