The surreal and sordid ordeal involving a white Omaha bar owner and a young Black Omaha man ended Sunday with a staggering development.
Jake Gardner — awaiting arrest after a grand jury in Omaha indicted him last week — shot himself outside a medical clinic in suburban Portland, Oregon, two law enforcement officials told The World-Herald. Police in Hillsboro, Oregon, found the 38-year-old former Marine dead from a self-inflicted gunshot wound about 12:20 p.m.
Gardner's attorneys, Stu Dornan and Tom Monaghan, said Gardner shot himself on the day he had said he would surrender in connection with manslaughter and three other felony charges stemming from the May 30 confrontation that led to the death of 22-year-old James Scurlock.
Now, both men are dead. By the same hand.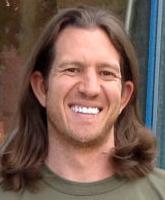 Sunday, Dornan and Monaghan blamed Gardner's apparent suicide on a cocktail of behavioral health problems stemming from head trauma he experienced during military service; the belief that people were out to kill him; and an "incessant rush to judgment" by social media jockeys.
In their first public comments since the May 30 shooting, the Omaha attorneys, both former prosecutors, revealed that their client had suffered two traumatic brain injuries while serving two tours in Iraq, injuries that netted him Social Security disability payments. They said the bar owner, who had posted on Facebook the weekend of May 30 that he was going downtown to "pull a military-style firewatch," felt like he was in a warlike environment during the chaos that engulfed downtown Omaha that night.
Monaghan alleged that after Gardner shot and killed Scurlock, people sent Gardner death threats on social media and by text to Gardner's personal cellphone, though Monaghan later acknowledged that he didn't think the threats were credible enough to report to law enforcement.
Dornan said Douglas County Attorney Don Kleine — who defeated Dornan in 2006 to become county attorney — had made the right call in ruling Gardner's actions justified. Gardner had claimed that Scurlock had him in a chokehold and wouldn't let go, despite Gardner's repeated pleas to "get off me." At the end of the 18-second struggle, Gardner switched the gun to his left hand and fired over his shoulder, killing Scurlock.
Grand jurors, under the guidance of a special prosecutor, ruled out self-defense as a justification.
Bottom line, Dornan and Monaghan said, Gardner had lost his bars (a landlord ended his lease after the shooting), his home, his livelihood. And he was about to lose his freedom. Add in behavioral health concerns, Dornan said, and suicide was not a surprise, even though his attorneys fully expected him to turn himself in Sunday night. Monaghan said Gardner did not leave a suicide note.
"I had the opportunity to talk with Mr. Gardner before his return, and he was really shook up," Dornan said. "The grand jury indictment was a shock to him, it was a shock to us, it was a shock to many people."
Justin Wayne, an attorney for Scurlock's family, said it wouldn't be appropriate to comment so soon after Gardner's death. The Scurlocks, including Scurlock's father, were processing what the death meant for their quest for justice, Wayne said.
Special prosecutor Fred Franklin, who delivered news of Gardner's suicide to Monaghan on Sunday, could not be reached for comment. Dispatcher audio posted by the Omaha Scanner Twitter account has a Hillsboro police officer summing up the 911 call that eventually would lead them to Gardner's body: "Dad confirmed that Jake has a gun and Jake usually keeps it in his room but the dad is unable to find it."
"Unbelievable," said one attorney connected to the case. "Just when you think this thing couldn't take any more turns."
The deadly turn came after a strange week in which Franklin announced late Tuesday afternoon that the grand jury, which met for a week, had filed four charges against Gardner: manslaughter, attempted first-degree assault, terroristic threats and weapon use. If convicted, Gardner would have faced up to 95 years in prison.
After his announcement of charges, Franklin could be heard talking to Dornan outside the Douglas County Courthouse, apparently trying to make arrangements to have Gardner turn himself in.
Dornan said that was the right call — that raging wildfires had forced Gardner to evacuate the Northern California area where he had been living since the shooting. His attorneys were struggling to find an airport from which he could depart until Gardner made it to the Portland area.
Questions and criticism mounted as the week wore on and Gardner remained free.
Franklin, a retired assistant U.S. attorney, later told others that he was accustomed to the federal system in which defendants (especially white-collar ones) are often allowed to turn themselves in after an indictment is issued. In Omaha-area cases, the Metro Area Fugitive Task Force typically finds and arranges for the arrests of those sought on warrants. The task force just did so in a double homicide case, securing the arrest of a suspect in Texas.
In a Twitter thread Wednesday night, Wayne questioned what was going on.
"ATTORNEYS: Next time you have a client with a warrant say we want the 'Jake Treatment,' " he wrote. "Give us a few days to get our affairs in order and we will let you know when we surrender. Just say, 'hey, we will get back to you on that ... i.e. the Jake Treatment.' "
Friday, Douglas County District Judge James Gleason approved a warrant, signing off on an arrest warrant affidavit spelled out by retired Omaha Police Detective Jeff Gassaway, one of the investigators in the grand jury case.
But he signed only the affidavit portion of the warrant; he did not sign an actual warrant. Court officials said they were having trouble processing the actual warrant. One of the problems: Such warrants are usually processed through the clerk of the county court, with the help of the Douglas County Attorney's Office. Neither office was involved in the processing of this warrant. Instead, the warrant was processed through Douglas County District Court, instead of Douglas County Court, where it typically happens.
In the scanner audio posted online, a Portland-area dispatcher says Gardner is "valid Nebraska and clear" — which typically means he has no warrants.
It wasn't clear whether authorities would have been able to capture Gardner alive if a warrant had been issued earlier in the week. One law enforcement official said it would not have taken Omaha police's fugitive unit long to locate him. "They can find out where guys are in minutes," the official said.
Friday's news of a warrant rattled Gardner, Dornan and Monaghan said. Still, the attorneys said they believed they had calmed him down. They went over the case with him and assured him that his self-defense claims ultimately would prevail, Dornan said. If the "most experienced prosecutor in the state" thought it was self-defense, Dornan said, at least a few jurors would, too.
"Cases should be decided in the courtroom — and not on social media," Dornan said.
Without going into detail, Franklin had said Tuesday that the charges stemmed in part from incriminating statements Gardner had made in his texts or Facebook messages. Dornan said he was not aware of what Franklin was talking about — Omaha police had seized Gardner's phone that night. Franklin also mentioned that the grand jury relied on surveillance tapes from inside Gardner's bar. However, that surveillance video has no audio, leaving investigators at a loss as to what Franklin meant.
Dornan and Monaghan also expounded on the events of that night. Authorities have said Scurlock and his friend, Tucker Randall, could be seen on videotape with objects in their hands while facing Gardner's bars near 12th and Harney Streets. Some video from that night obstructs the view of Scurlock but shows Randall hurling a signpost at the front of Gardner's bars.
That signpost startled Gardner and his father, David, leading them to think someone had shot the windows, Dornan said.
That said, the attorney told reporters Sunday that neither Jake Gardner nor David Gardner, 69, knew whom they were looking for when they emerged from the bar. Neither had been watching surveillance camera footage in real time, Dornan said.
Any confrontation with Scurlock was coincidental to the vandalism, Dornan said. It occurred only after Randall had knocked David Gardner off his feet and onto his back.
From there, David Gardner, holding a knife, pushed Scurlock, who was unarmed. Scurlock pushed a bystander next to Jake Gardner. Walking backward, Jake Gardner lifted his shirt to show a gun, saying "Don't (expletive) with me."
He pulled the gun and briefly held it down by his side, then returned it to his waistband. At that point, a woman tackled Jake Gardner from behind, knocking him on his back. Randall hovered within inches of the two as they struggled. Jake Gardner fired what he called two warning shots — the grand jury found that one of the shots was an attempt to assault Randall. Both the woman and Randall ran away. Three seconds later, Scurlock jumped on Gardner's back, the beginning of the 18-second struggle.
Gardner "didn't realize he was going to get jumped by three people in the street," Monaghan said.
Monaghan, who corresponded with Gardner, said they made arrangements for a friend, a military veteran, to be with Gardner and to act as his bodyguard as he returned to Omaha.
The charges were weighing on Gardner. In the wake of the indictment, one fundraiser had been set up by a friend or Gardner himself. It pictured Gardner with his dog, LeBron.
"Jake did not break a single law, he was well within his rights," the fund's creator wrote. "He asked me to tell you that this has been the longest 90 days of his life."
By Sunday, it had raised just $75 of a $100,000 goal.
Gardner's only public comments since the shooting came in text messages to a World-Herald reporter. In a brief exchange Sept. 3, Gardner seemed convinced that the grand jury would find as Kleine had: that it was self-defense. He sent six texts — denying that he or his father were racist and suggesting that a bouncer was responsible for more than a dozen customers' complaints that his bar had discriminated against Black customers. He disputed the account of a former employee, a 30-year-old Black Omahan, who said Jake Gardner had used the N-word in his presence.
Asked specifically about the shooting, Gardner wrote that he would talk later.
"I cannot say or do anything until the grand jury is over at the end of next week," he texted.
He ended the exchange with a thumbs up.
World-Herald staff writer Nancy Gaarder contributed to this report.
---
Photos: Omahans remember James Scurlock one month after his death
Photos: Omahans remember James Scurlock one month after his death
Scurlock Vigil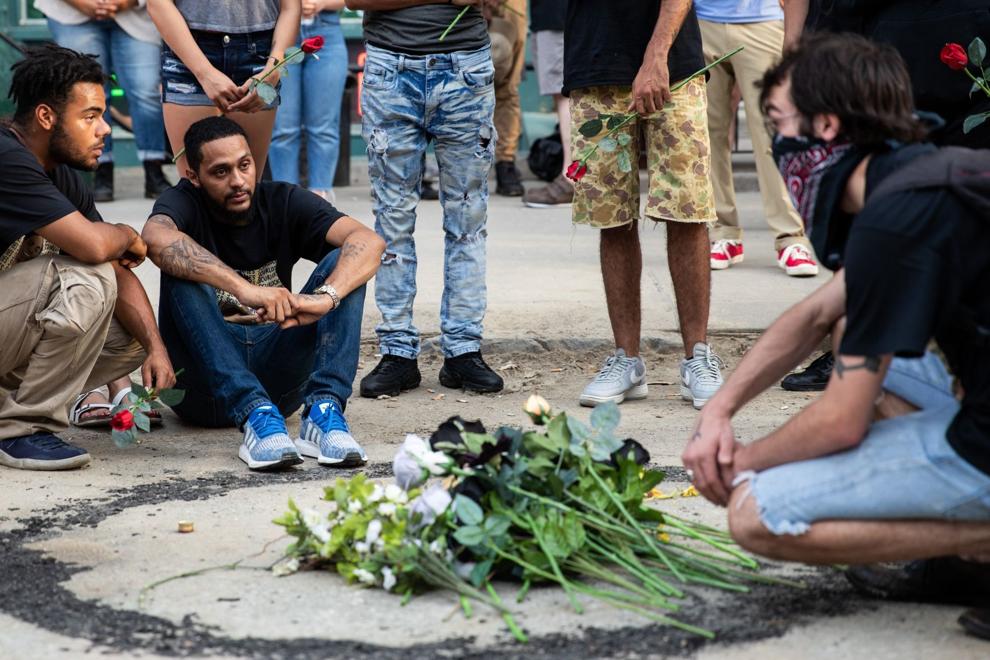 Scurlock Vigil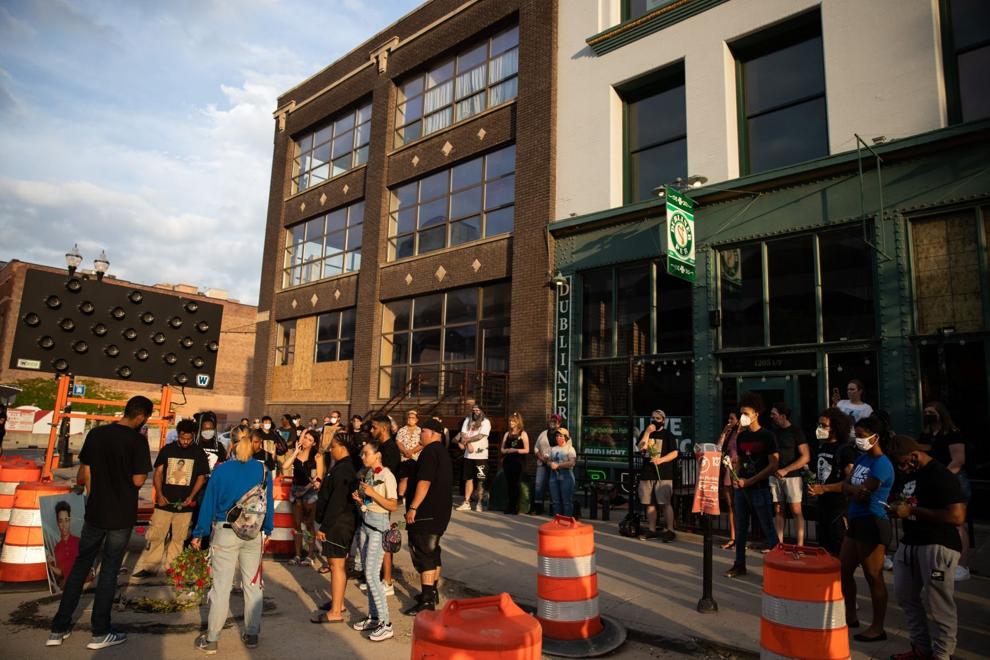 Scurlock Vigil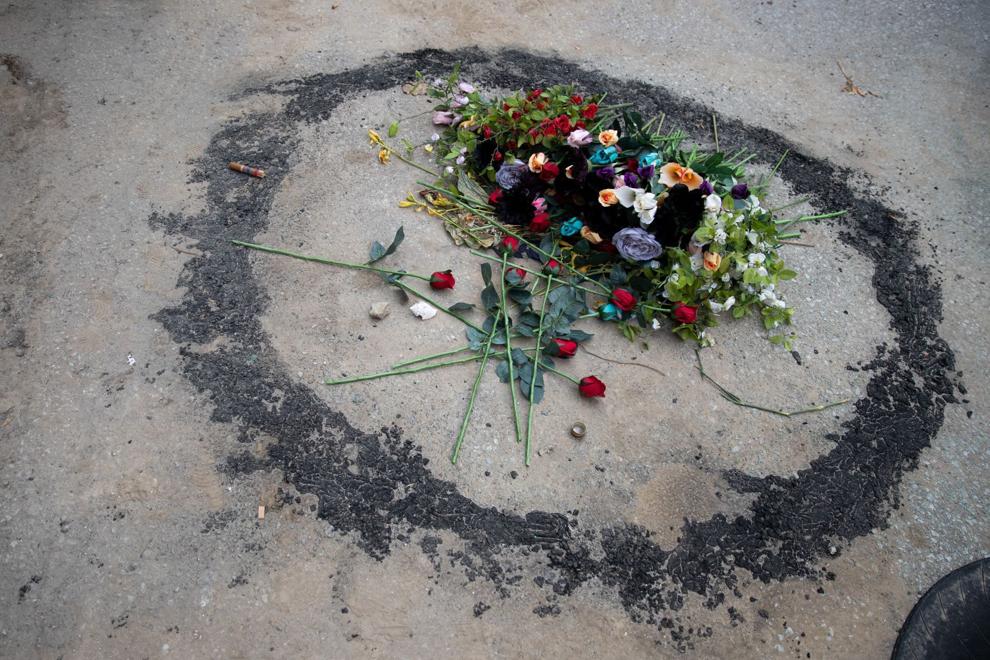 Scurlock Vigil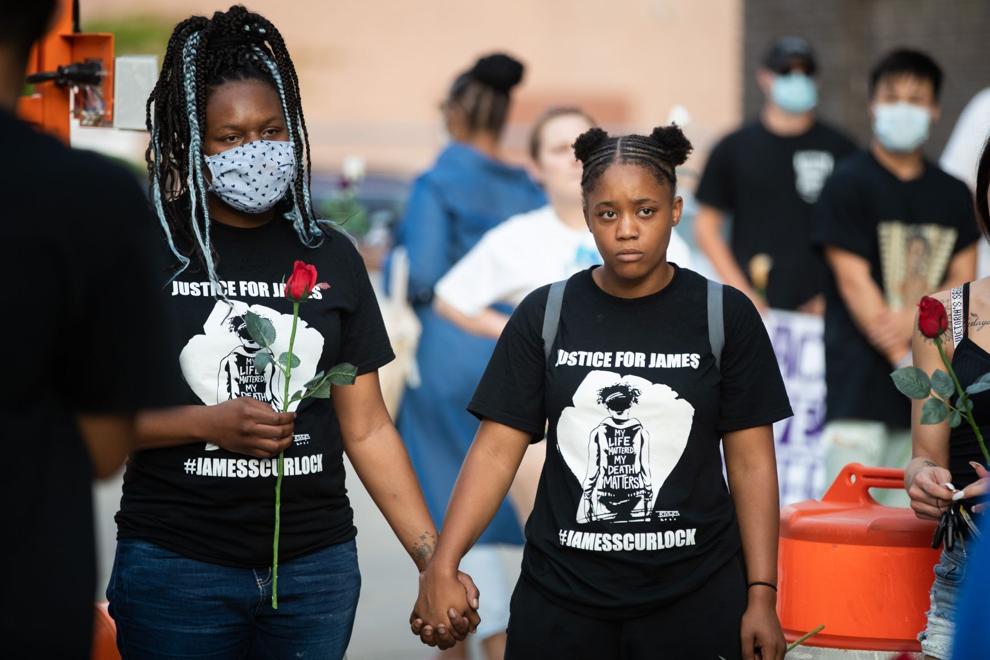 Scurlock Vigil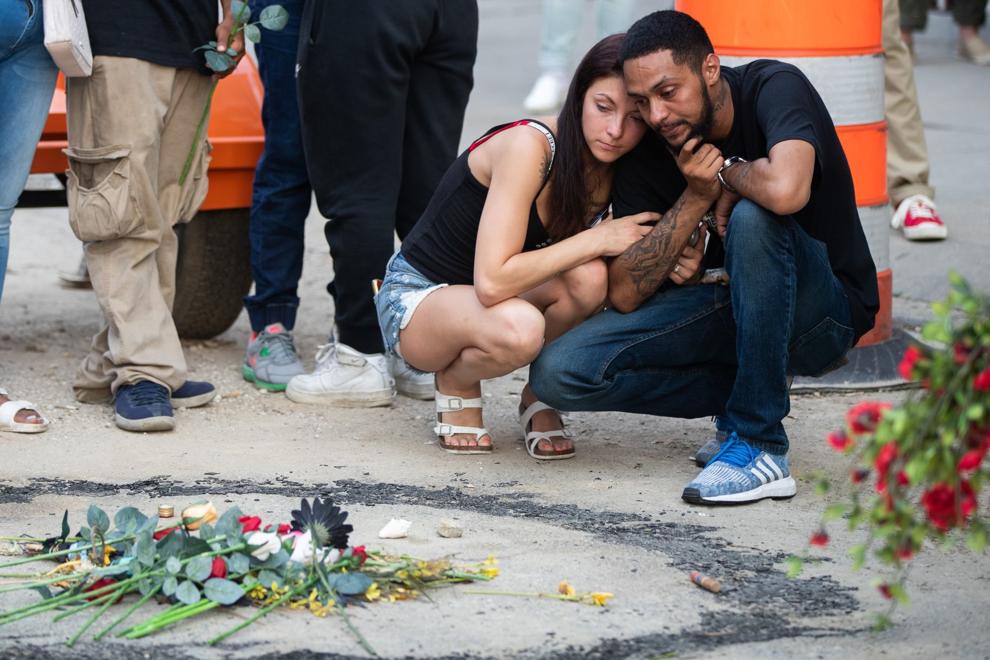 Scurlock Vigil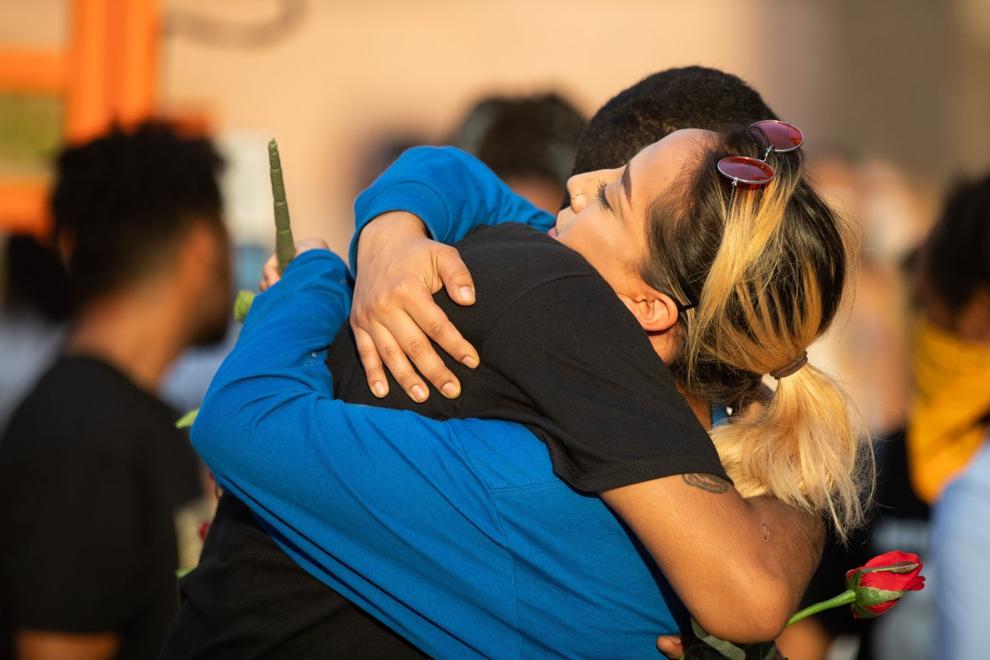 Scurlock Vigil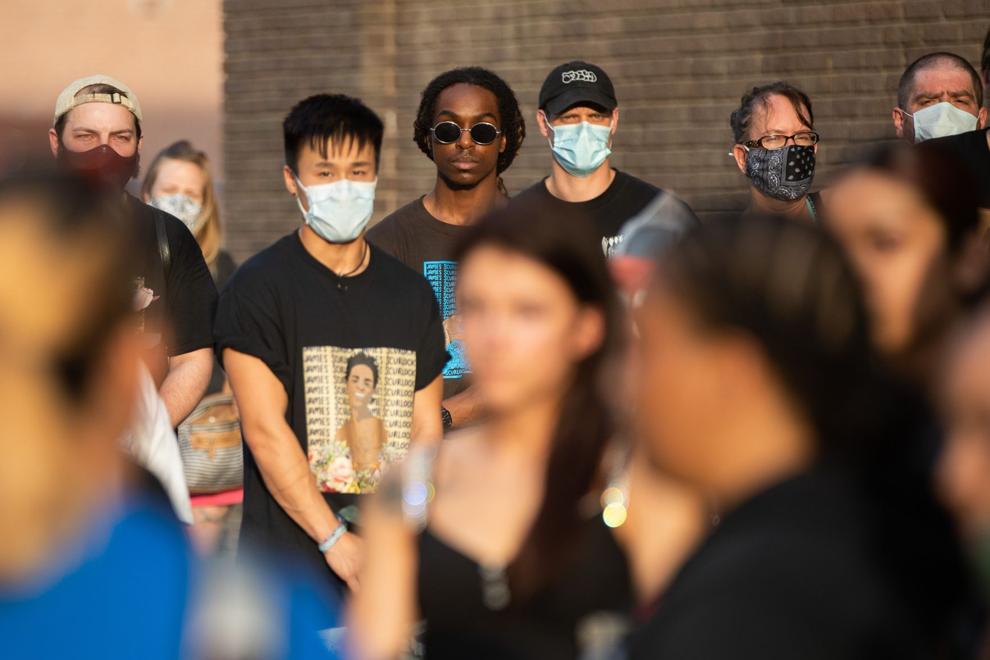 Scurlock Vigil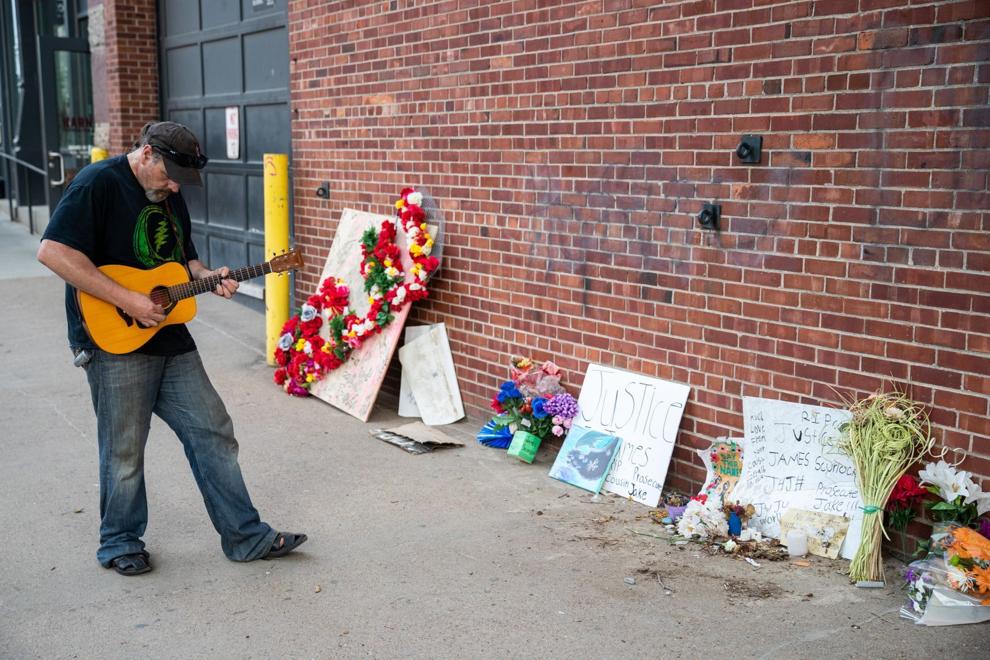 Scurlock Vigil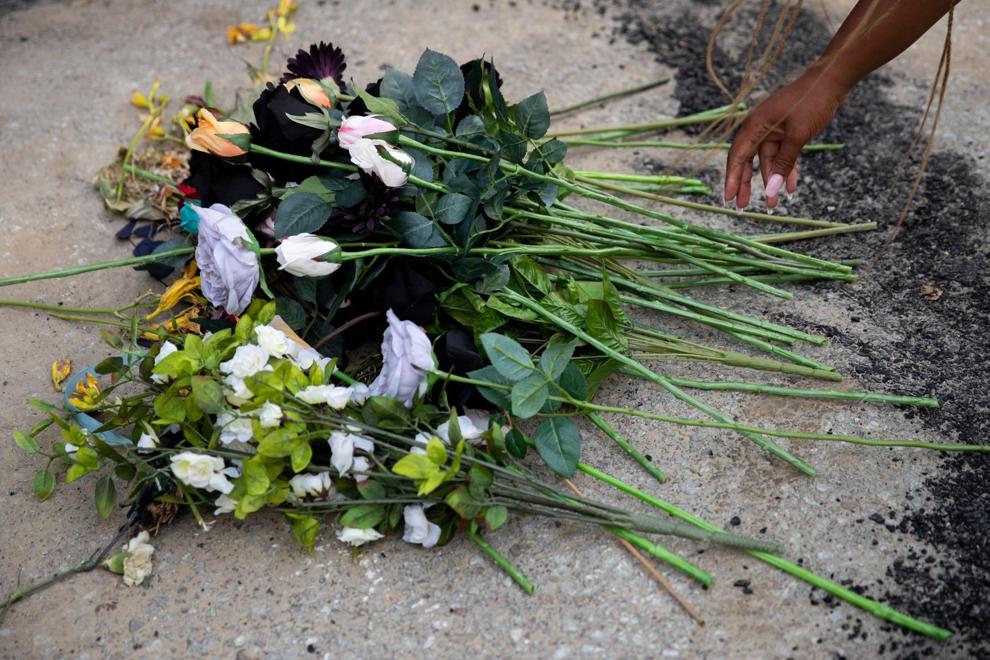 Scurlock Vigil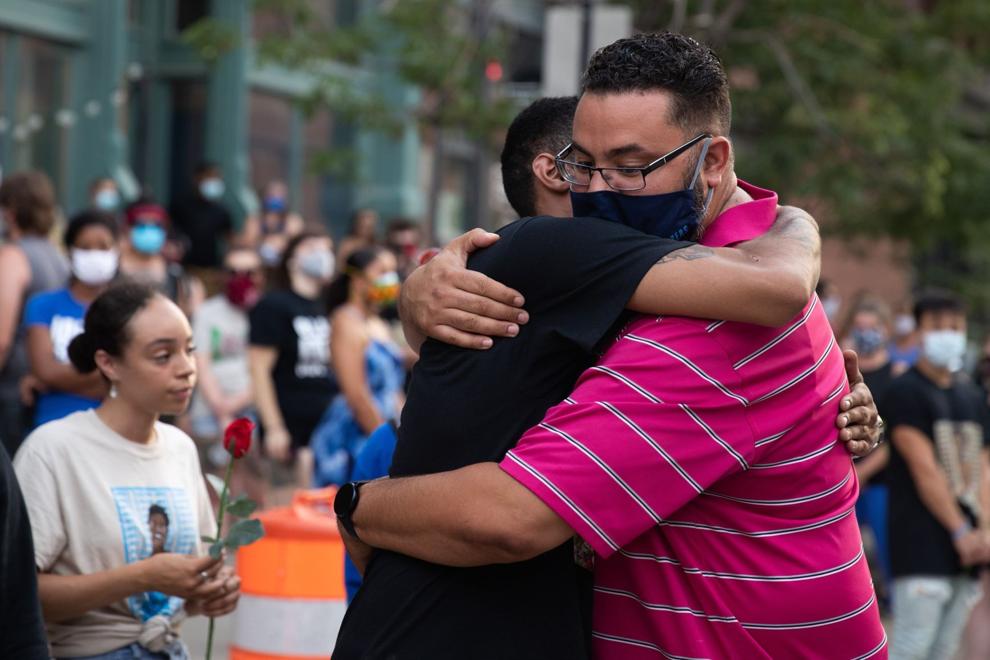 Scurlock Vigil
Scurlock Vigil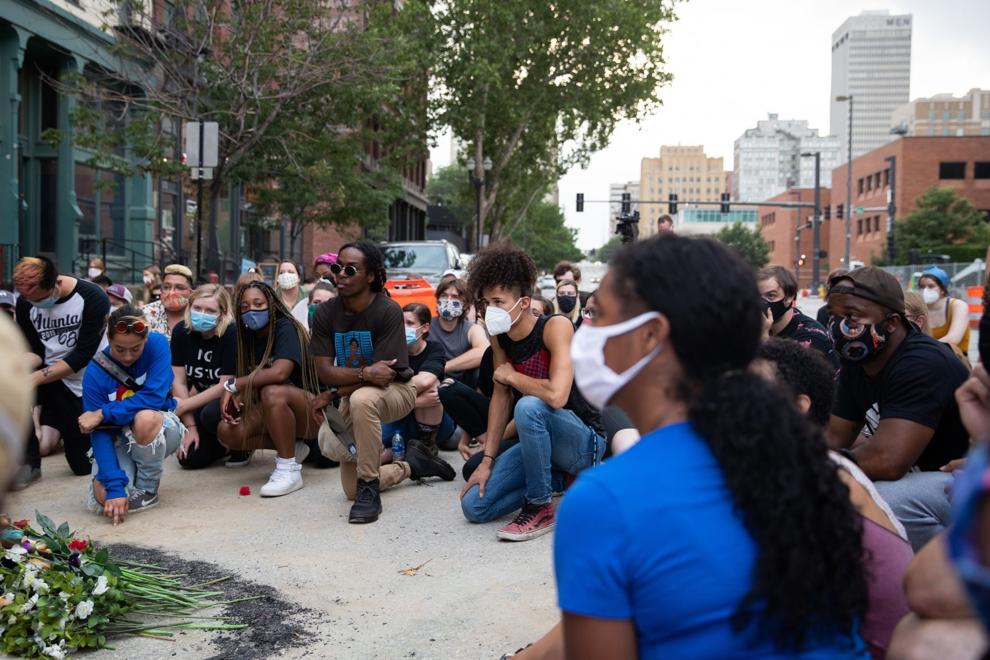 Scurlock Vigil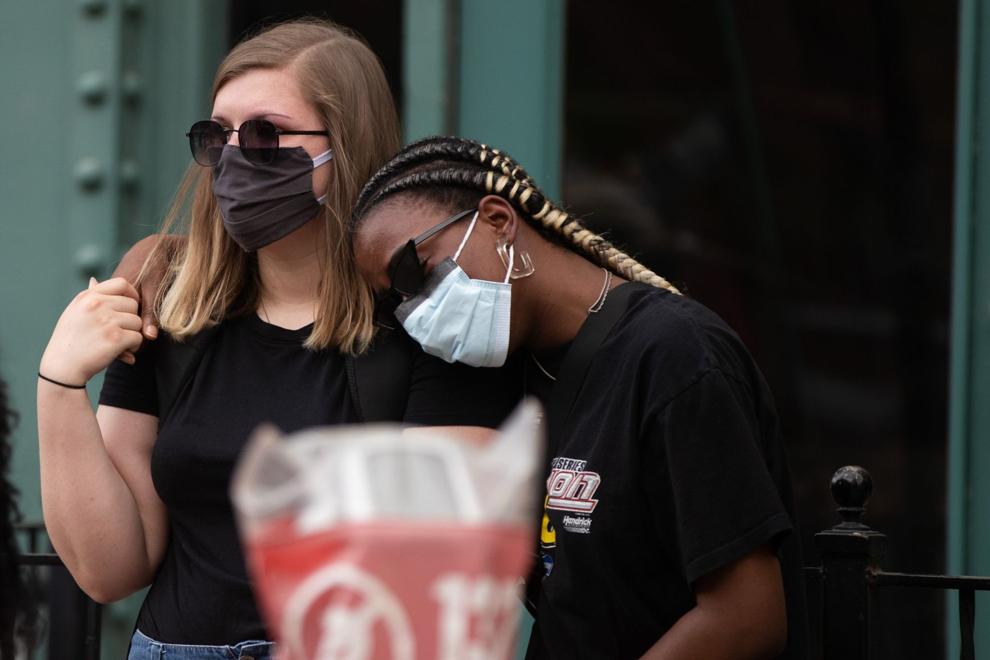 Scurlock Vigil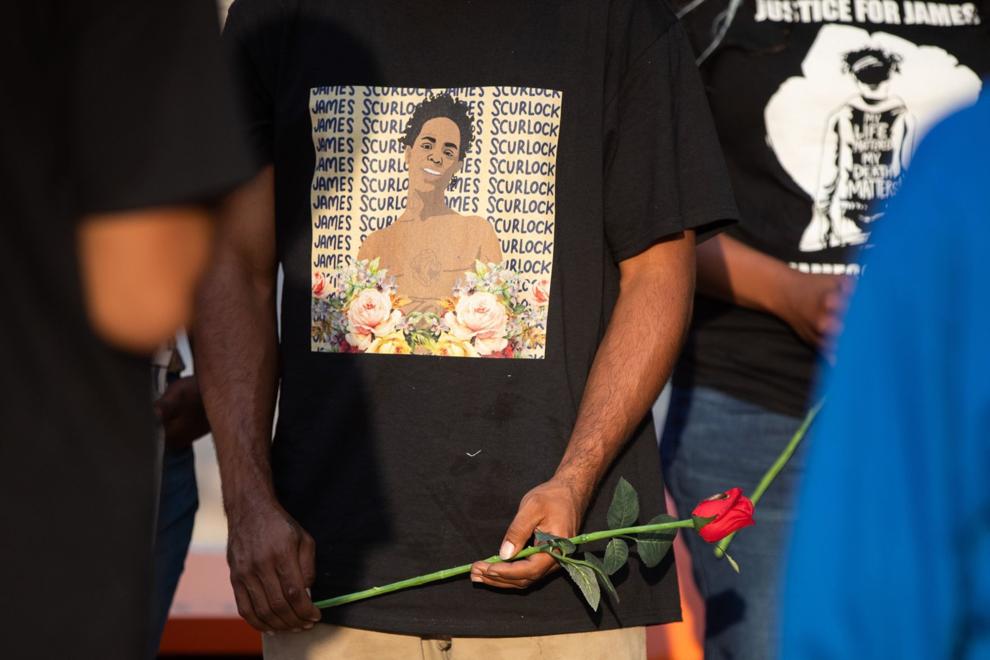 Scurlock Vigil
Scurlock Vigil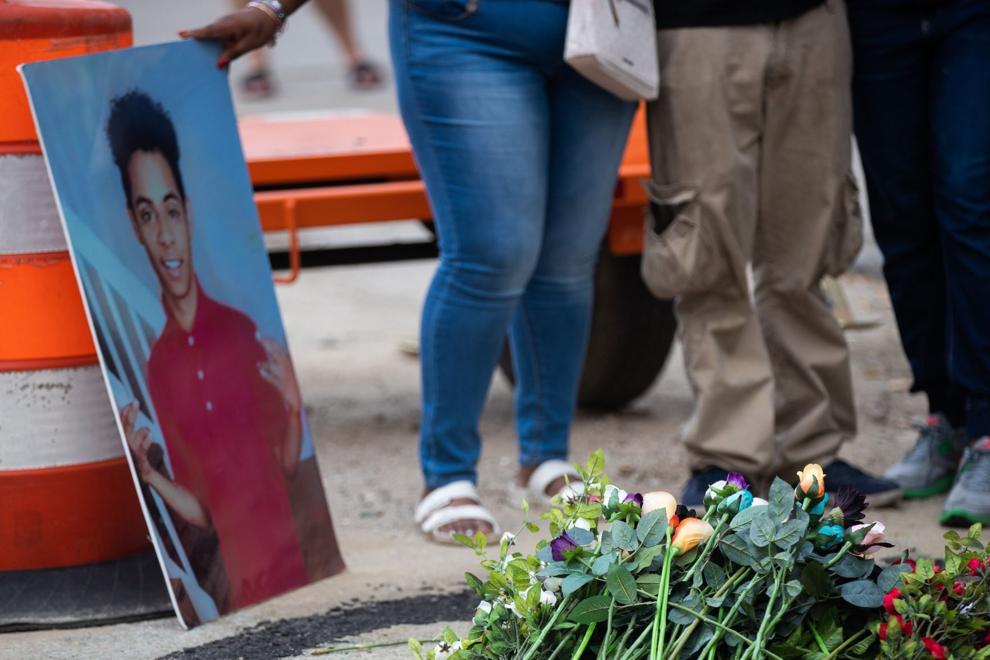 Don Kleine Protest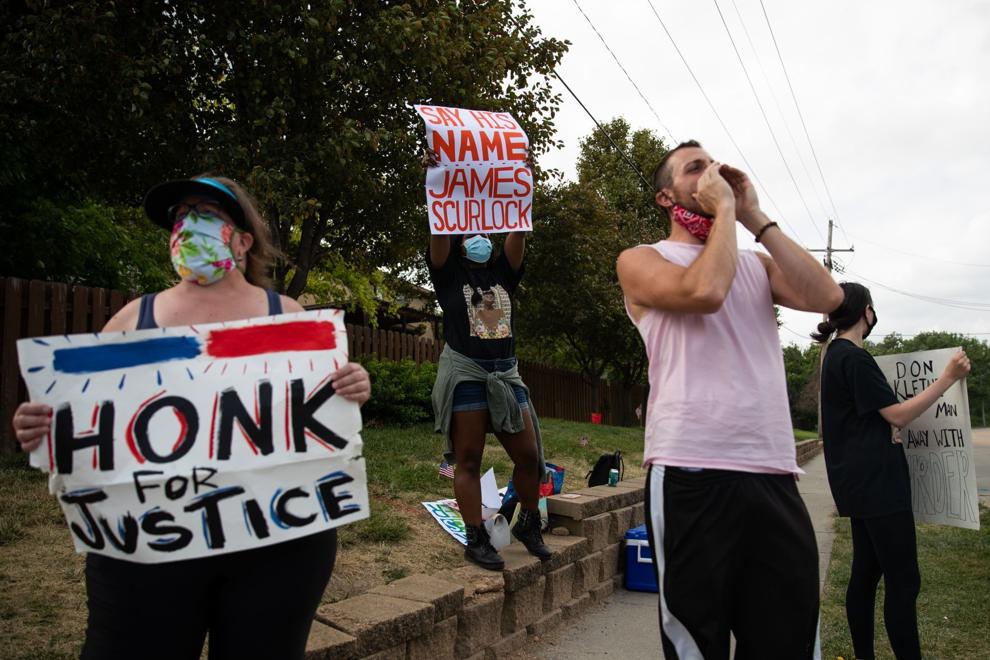 Don Kleine Protest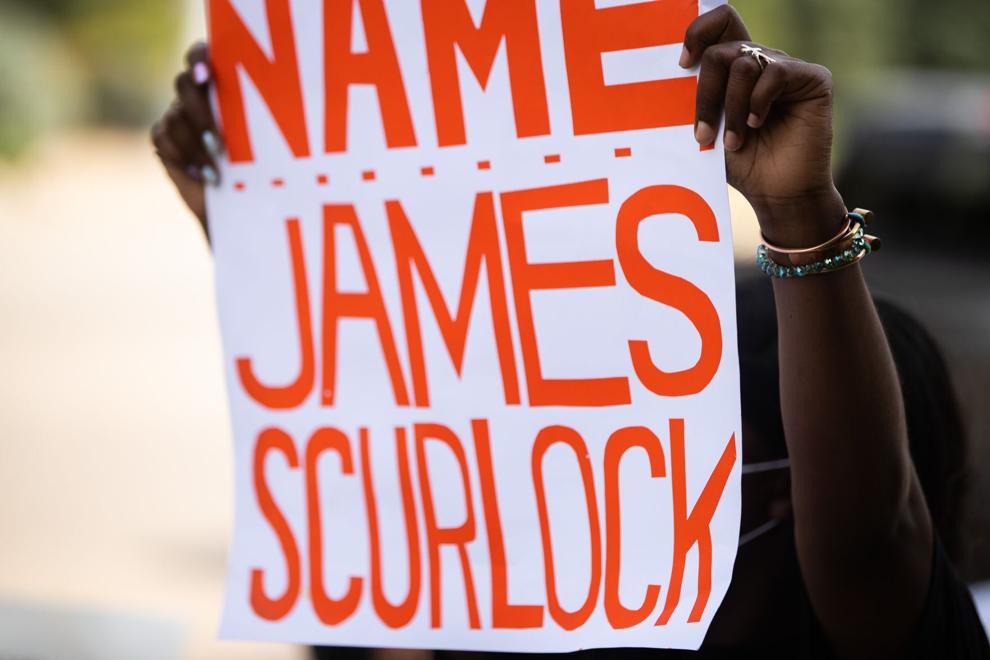 Don Kleine Protest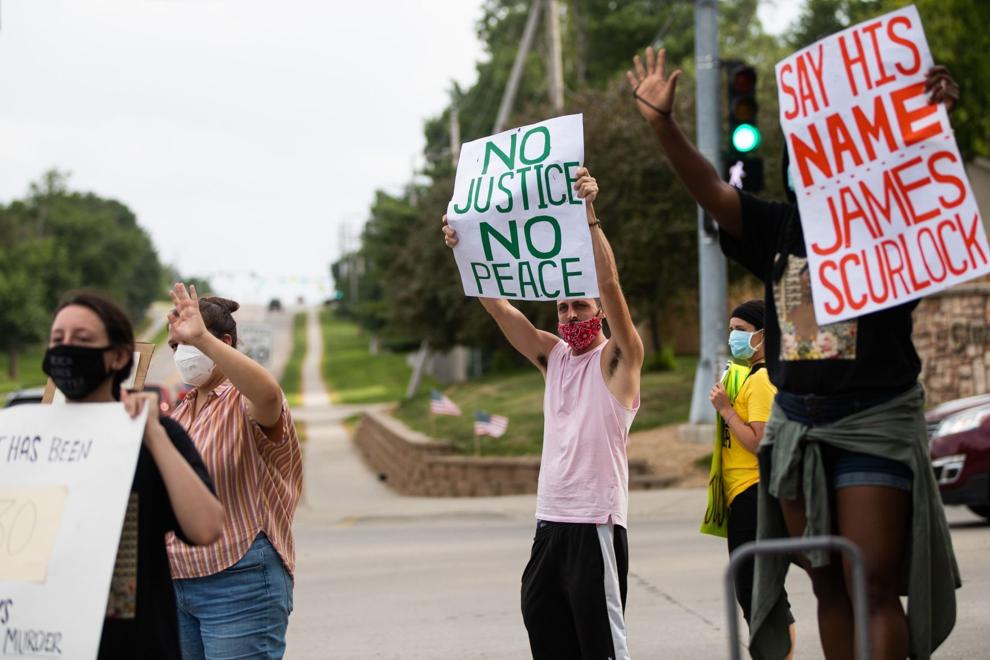 Don Kleine Protest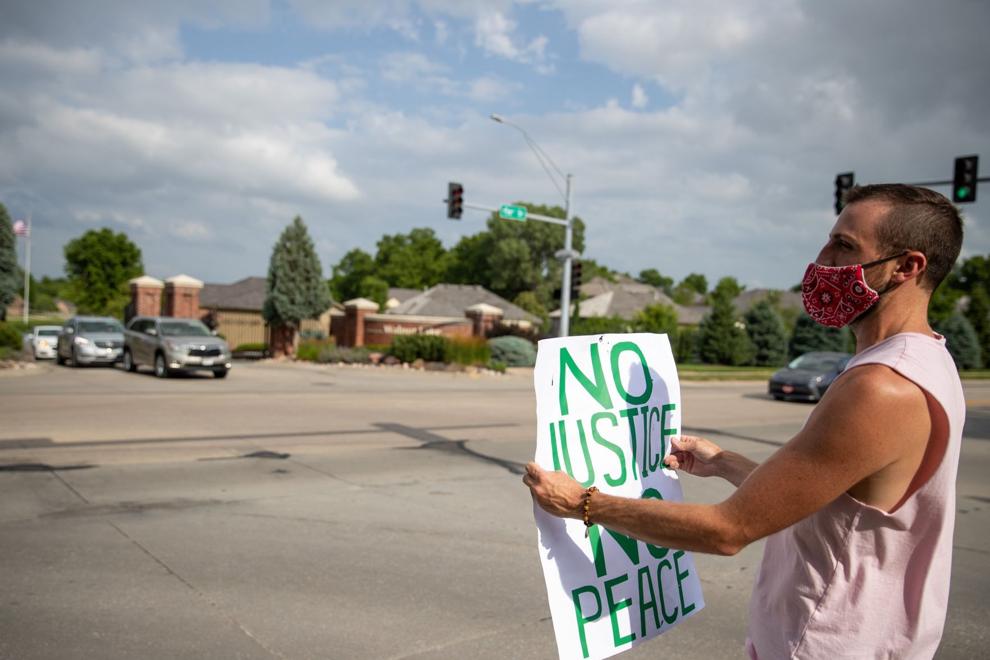 Don Kleine Protest