The girl didn't have a chance.
Born in Togo, her mother left her at 9 months old to immigrate to the United States, visiting just a few times over the formative years of the girl's life.
Finally, at age 11, the girl came to the U.S. to join her mother. Soon after she arrived, she began to be sexually assaulted by her mother's then-husband, 64-year-old Michael E. Davis of Omaha.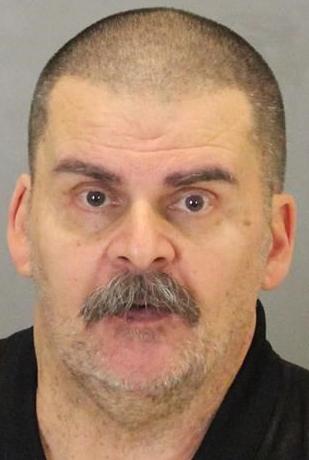 Then Mom went back to Togo to marry another man, Kokou Domkpo — which helped ensure that he could immigrate to the U.S., according to an attorney's account.
Domkpo, who moved to Omaha, helped the girl put a stop to Davis' abuse. But then Domkpo himself demanded sex from the girl, who then was 15 and 16.
"Victim disclosed the defendant made her give him sex for getting her out of a previous sexual abuse situation," Judge Thomas Otepka said Monday, shaking his head. "And, after reading the (presentence investigation), my takeaway was that the defendant did blame the victim" for the abuse.
Now, both Davis and Domkpo are serving significant terms. Monday, Otepka sentenced Domkpo to 30 to 40 years in prison. After he serves half of that sentence — most sentences are cut in half under state law — Domkpo will be deported, his attorney, Bassel El-Kasaby, said in court.
Davis, now 67, is serving a 25- to 50-year term.
El-Kasaby said the case is a tragedy. He said the state had a chance to help the girl when Domkpo got her away from Davis.
"The victim in this case was failed by both her mother and the state," El-Kasaby said.
Now a young woman, the girl told officials that Domkpo, who is 42, eventually demanded sex from her in return for his intervention.
"The victim disclosed Kokou made her give him sex for getting her out of her previous sexual abuse situation," Omaha police detective Melissa McDermott wrote in an affidavit.
Dompko joined the rare but not unprecedented ranks of sexual deviants who rescue victims from one predator only to further prey on them. McDermott wrote that Dompko assaulted the girl multiple times over a year and gave her money and gifts to try to keep her quiet.
Eventually, the girl disclosed what was happening to a school counselor — and Omaha police were contacted.
El-Kasaby took issue with a probation officer's characterization that Dompko blamed the girl for his assault of her.
"He simply is trying to state the facts as he recalls them," El-Kasaby said. "There may be some deflection there but ... he does accept responsibility and has done that in various ways."
He also urged Otepka to consider that Davis had sexually assaulted the girl at a much younger age. The girl was 15 when Dompko raped her several times.
Prosecutor Cody Miltenberger told the judge that Monday's sentencing had nothing to do with Davis, except for this:
Dompko's actions — first helping, then using that help as a way to further harm the girl — were deplorable, the prosecutor said.