Tuesday, a now 30-year-old woman testified how she was sexually assaulted back stage at a play put on by Andrew McGreevy, a director who became the subject of a local #MeToo movement over the past year.
How at age 17, she was wearing a hospital gown and underwear for her small part in McGreevy's play about Judas Iscariot.
How a man came up behind her, slipped his hand inside her gown, inside her underwear and assaulted her.  
Wednesday, a judge determined she had indeed described first-degree sexual assault. However, Douglas County District Judge Marlon Polk said she and prosecutors failed to prove an essential element: the identification of the assailant.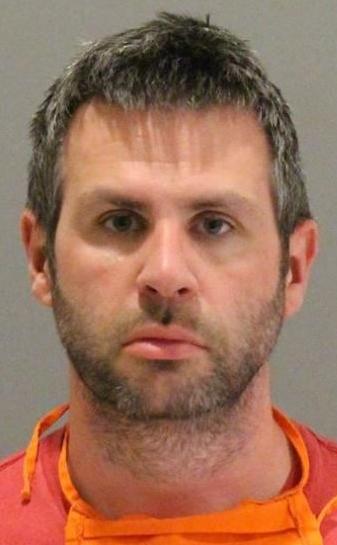 In turn, Judge Polk dismissed the case in the middle of McGreevy's trial — a rare move reserved for when a judge believes prosecutors have failed to establish a case.  
Polk pointed out that the now-married woman, then 17 and in high school, testified that she "knew it was McGreevy." However, she didn't describe how she knew it: She specifically said she didn't look at the person who was assaulting her, didn't recognize him by his voice or by anything else, such as his smell. 
Polk further noted that two other men had followed the woman on to stage shortly after the woman said she was assaulted, leaving doubt as to who the perpetrator was.  
The woman "clearly stated that she did not turn around, she did not smell Mr. McGreevy, she did not state that she heard Mr. McGreevy's voice. She never placed herself in the proximity of Mr. McGreevy," Polk said.
"There's just not enough here by way of identification that would have this court submit this matter to a jury."
McGreevy, a former Millard North teacher who lost his job amid several allegations of out-of-school misconduct, and his attorney, Steve Lefler, fist-bumped several supporters after the judge's dismissal. 
The dismissal means that it's unlikely that McGreevy will face any trials. McGreevy initially had faced five counts of first-degree sexual assault and one count of third-degree sexual assault of a child involving separate alleged assaults of five women and one girl dating back to 2002 and as recently as 2014.
Douglas County Attorney Don Kleine said Wednesday that this week's trial over the backstage first-degree sex assault was his office's "best case" and that prosecutors planned to dismiss the other cases and charges.
"We're not going to move forward on the other cases," Kleine said. "There's good reason we're doing that in talking to (the victims)."
Kleine declined to explain specifically why the cases were not going to be tried.
Lefler said two of McGreevy's accusers failed repeatedly to show up for depositions. Two others acknowledged that they continued to date McGreevy for months after he "supposedly" sexually assaulted them, casting doubt on their credibility, Lefler said.
Kleine said he and Deputy County Attorney Molly Keane thought their witnesses had presented enough evidence to continue with the case and have a jury deliberate. The standard is that a judge should look at the evidence in the light most favorable to the prosecution, Kleine said.  
"We respectfully disagree wholeheartedly with (Polk's) decision," Kleine said. "I think it was unexpected not only from us but even from the other side."
Kleine said the woman in the case testified that "this guy," meaning McGreevy, had assaulted her. Another woman testified that the then-17-year-old was telling her what happened, and McGreevy entered the conversation and acknowledged that he "did it," Keane said.
"Yes, she testified that she did not directly look behind her and see him," Keane said. "But she also testified that she had no doubt that he was the person standing behind her who did this to her."
Polk ruled that wasn't enough. He pointed to a Supreme Court case in which the high court emphasized the importance of identification. 
In the first two days of trial, prosecutors had pointed to two other pieces of corroboration: 1) the 17-year-old had told her best friend (who also was in the play) in the car ride home that night that McGreevy had "fingered" her; 2) McGreevy had sent a Facebook message apologizing to the woman after they ran into each other seven years later.
McGreevy, 41, wrote that he had been in a dark place. 
"It's been bugging me so I want to say that at the time I met you, I was going through a lot of confusion and feelings of bottled hurt," McGreevy wrote. "I was in a dark place that I am no longer in. I hope there are no issues but if there are, I apologize."
After the verdict, a World-Herald reporter asked McGreevy why, if he hadn't done anything, he sent the woman an apology. 
He said the apology wasn't in response to any assault. It was one of a series of apologies he sent to people because, as a director, he had been a perfectionist who didn't always treat people with respect. 
"I was pretty demanding," McGreevy said. "I didn't always rub people the right way."
McGreevy said people also got upset with him when he lost his theater space and was unable to find funding that would allow him to continue to put on productions.  
On why six females (including an 11-year-old girl) had accused him of sexual assault, McGreevy suggested that he was swept up in a misguided social-media campaign. A Facebook post circulated a few years back and essentially went viral with responses from women accusing McGreevy of either sexual assault or deviance.
It was similar to the national #MeToo movement, in which several high-profile directors, actors and TV personalities have been been found to have used their power to abuse women. 
After Wednesday's dismissal, McGreevy suggested that state lawmakers need to reinstate more stringent statutes of limitations on sex offenses. Nationally, lawmakers have done away with putting a deadline on abuse reports because, as one expert testified in McGreevy's trial, a victim's disclosure is "almost always delayed." 
Some of the accusations against McGreevy go back 13 to 20 years. McGreevy said that makes it difficult to defend himself. 
McGreevy said he resents that media coverage of these cases seemed to connect the charges from years earlier with his tenure as an English teacher at Millard North High School from 2016 to 2020. At least two women involved in this case wrote letters to administrators at Millard North describing this incident. They testified this week that they did so out of concern for teen girls who might be in McGreevy's class. 
McGreevy said "never, ever did any of these charges have anything to do with my students or coworkers" at Millard North.  
"It hurts me, it still hurts me, that my students think I did this," he said. "I'm glad that I'm vindicated. 
"The outcome speaks for itself. It's easy to take the pitchfork and flame and go after Frankenstein's creature. But it was all smoke. There was no fire."
---
Notable Nebraska and Iowa crime news of 2021
Local connection to the Capitol riot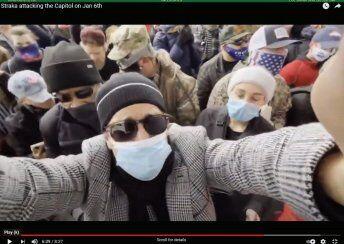 An $11 million scam
The saga of Oliver Glass
Former Omaha gym owner convicted
Former coach, security guard accused of rape
The sentencing of Aubrey Trail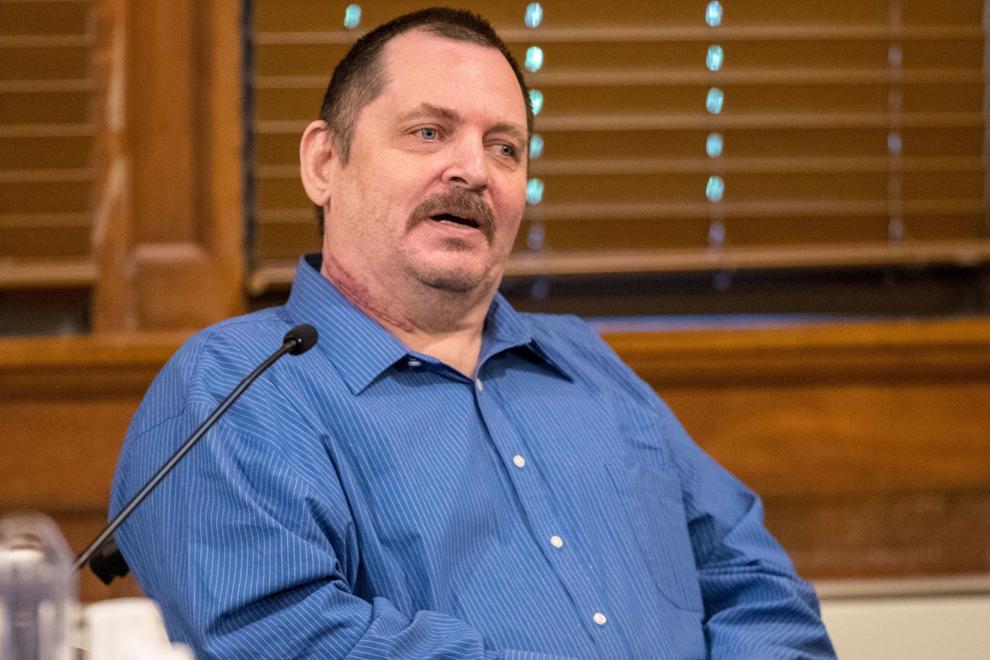 Shooting of Officer Jeffrey Wittstruck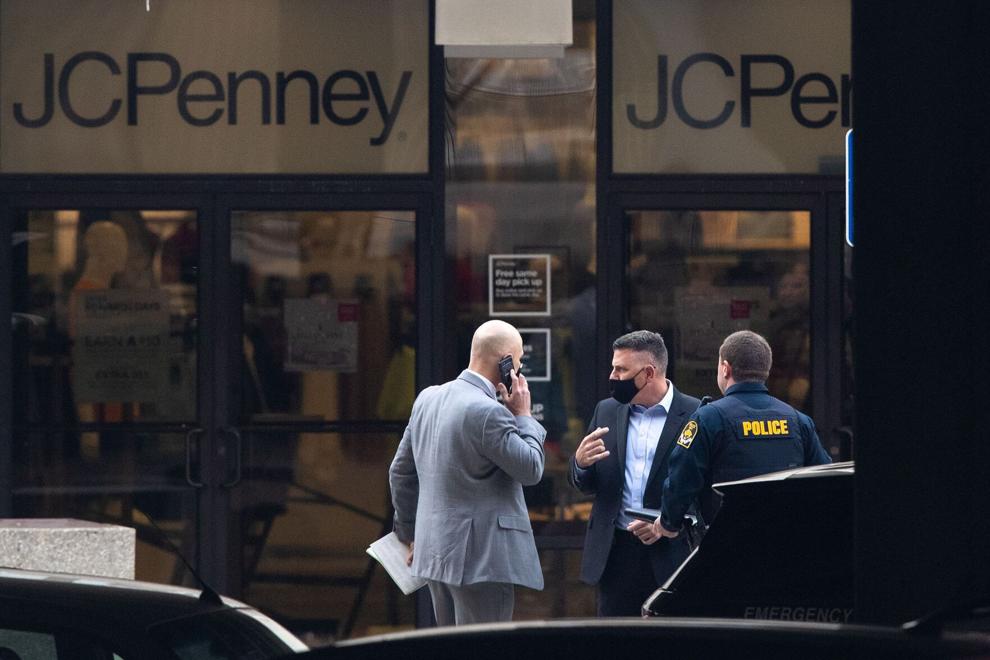 Drunk driver sentenced for fatal crash
Man acquitted of murder but convicted of witness tampering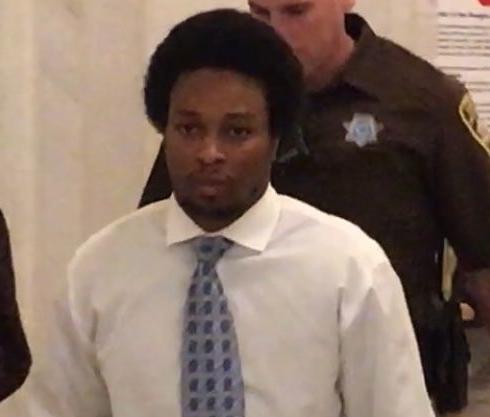 Woman accused in slayings of two men
Gang member not getting off easy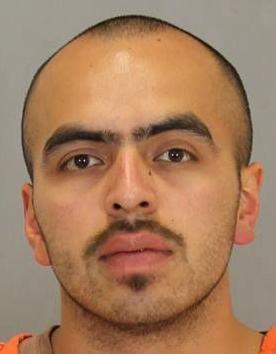 Death row inmate dies at 55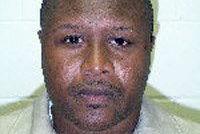 Former Husker Katerian LeGrone acquitted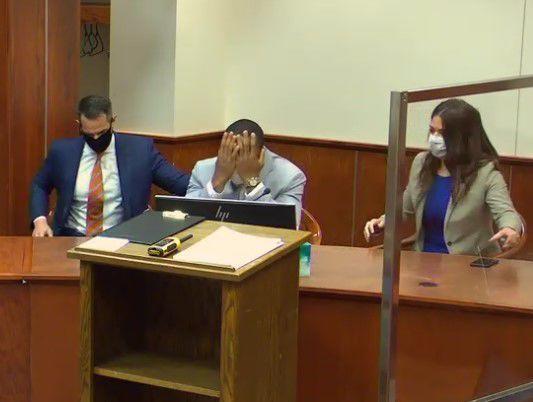 Man convicted in fatal crash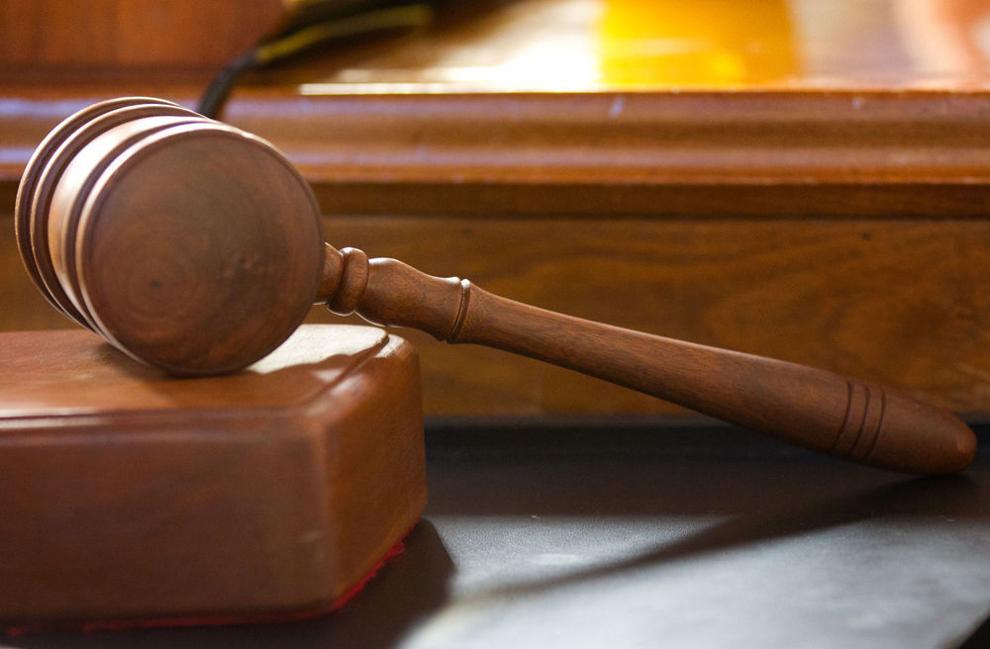 Man pleads no contest to killing sex offender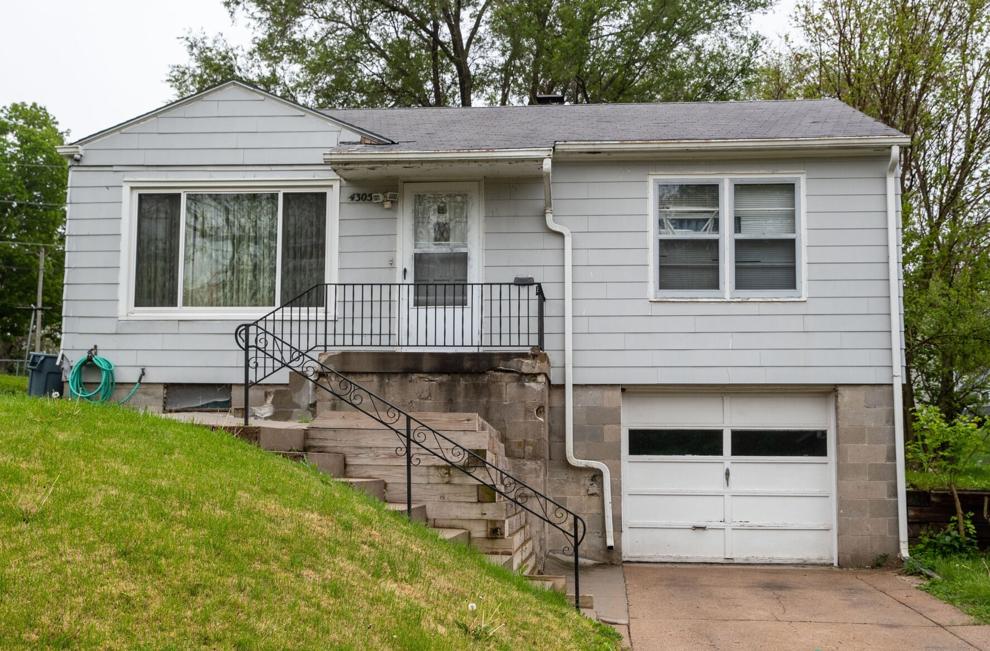 Douglas County landfill scheme
Shooting at Westroads Mall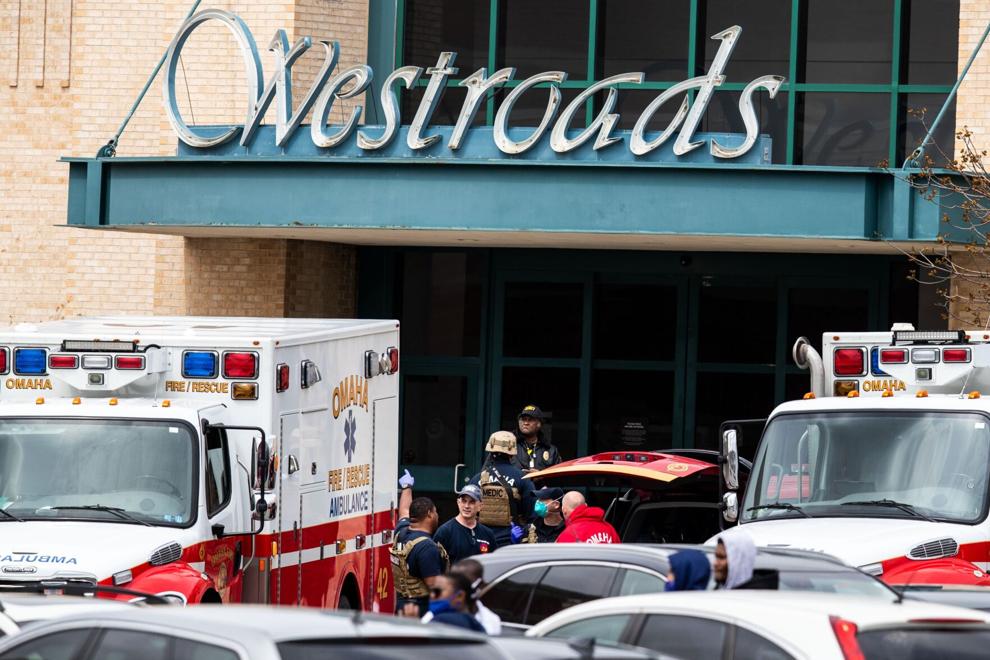 Golf cart rustling
Cold case heats up
Defendant returns to Nebraska for murder trial
Teens charged with attempted murder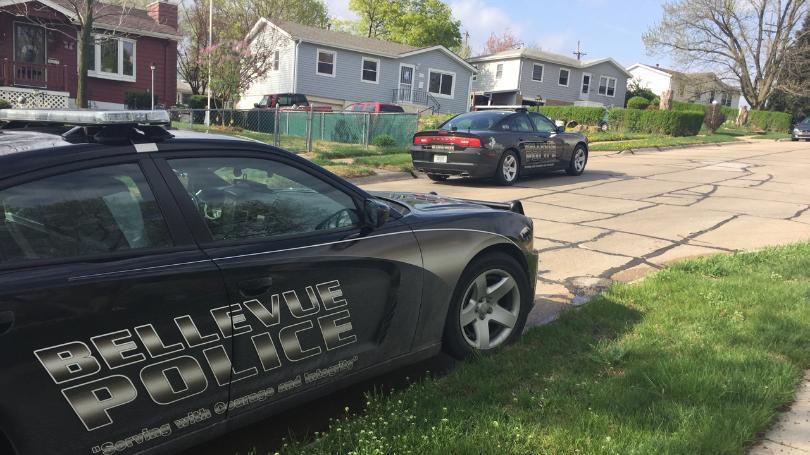 Man charged in threats
Man arrested in April 2020 slaying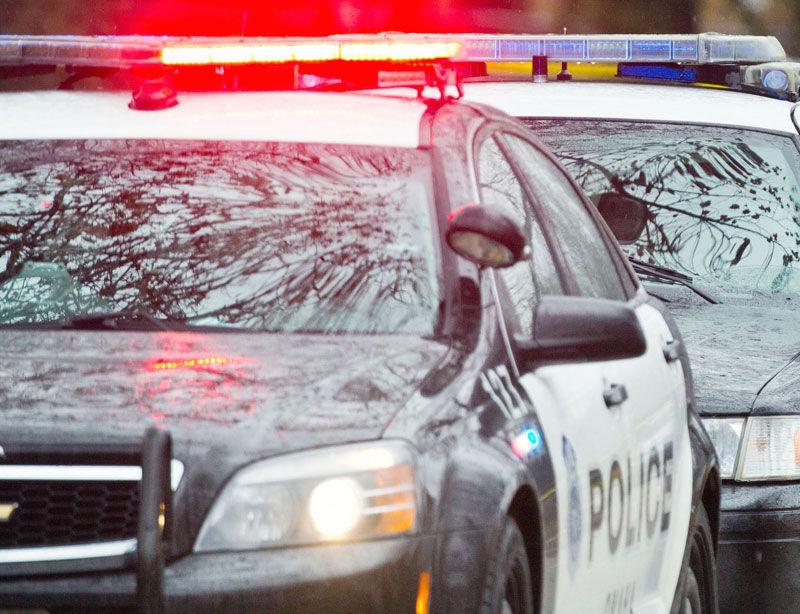 Omahan charged in fatal shooting of two men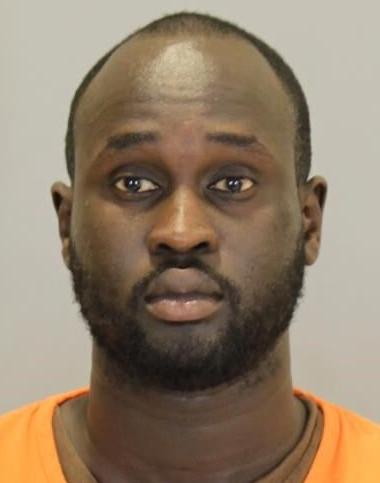 Bellevue man charged in deaths of his children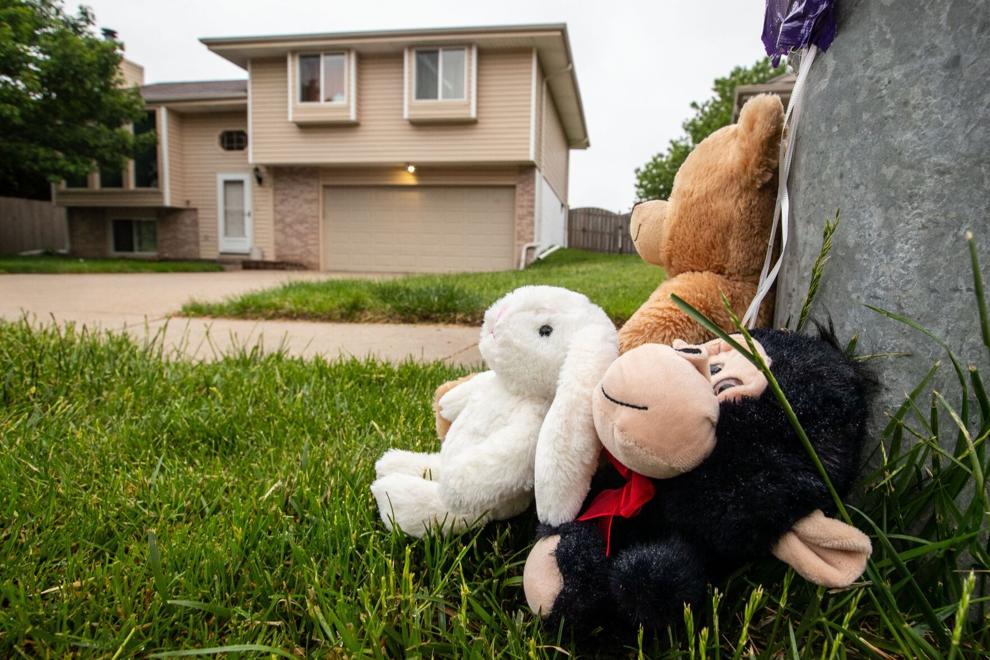 Woman dies after domestic altercation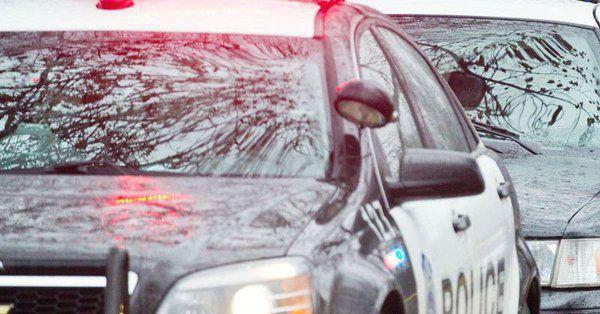 Huge bail set for man who fled to Nicaragua
Man accused of committing and filming heinous crime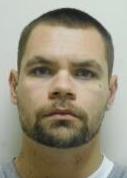 Suspect in Sonic shooting faces unrelated charges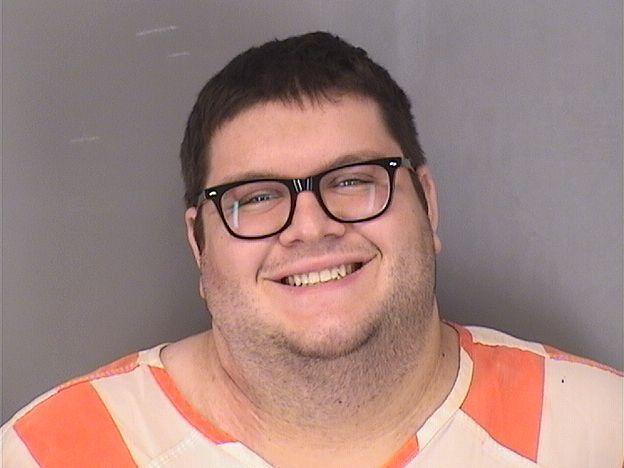 Man gets prison time for deadly robbery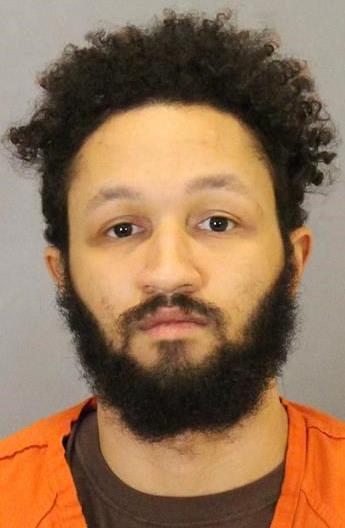 Man charged in November 2020 slaying
Union Omaha player accused in internet romance scam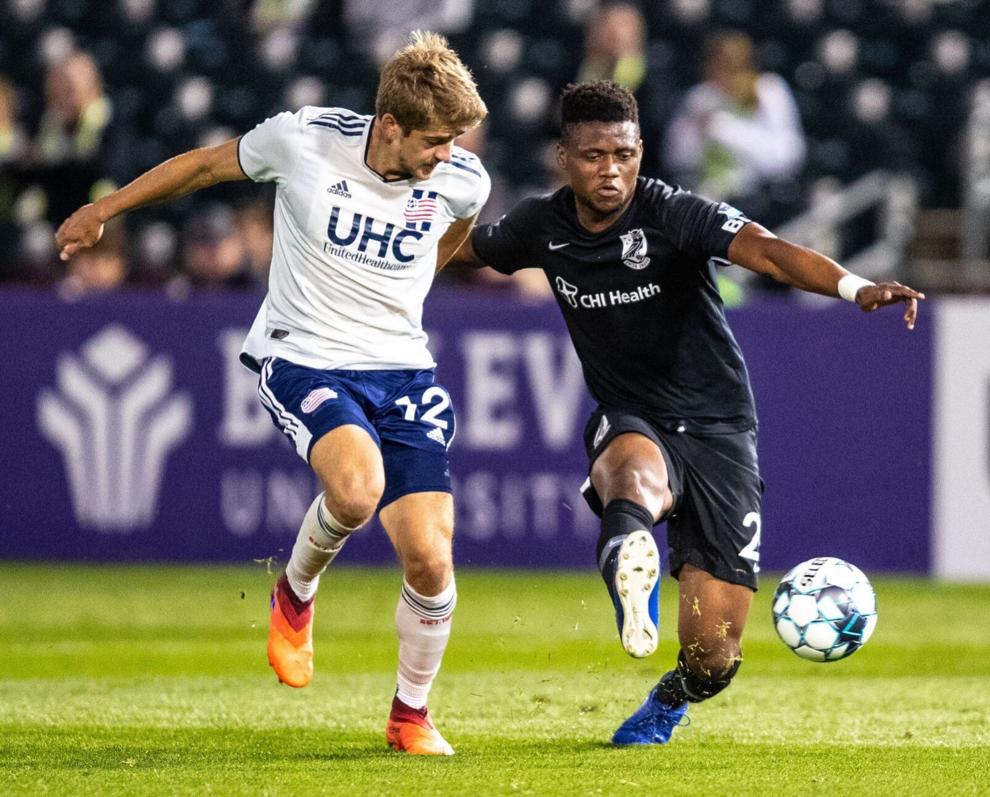 Erica Jenkins wants to change her name
Omaha police officer facing felony charges in Sarpy County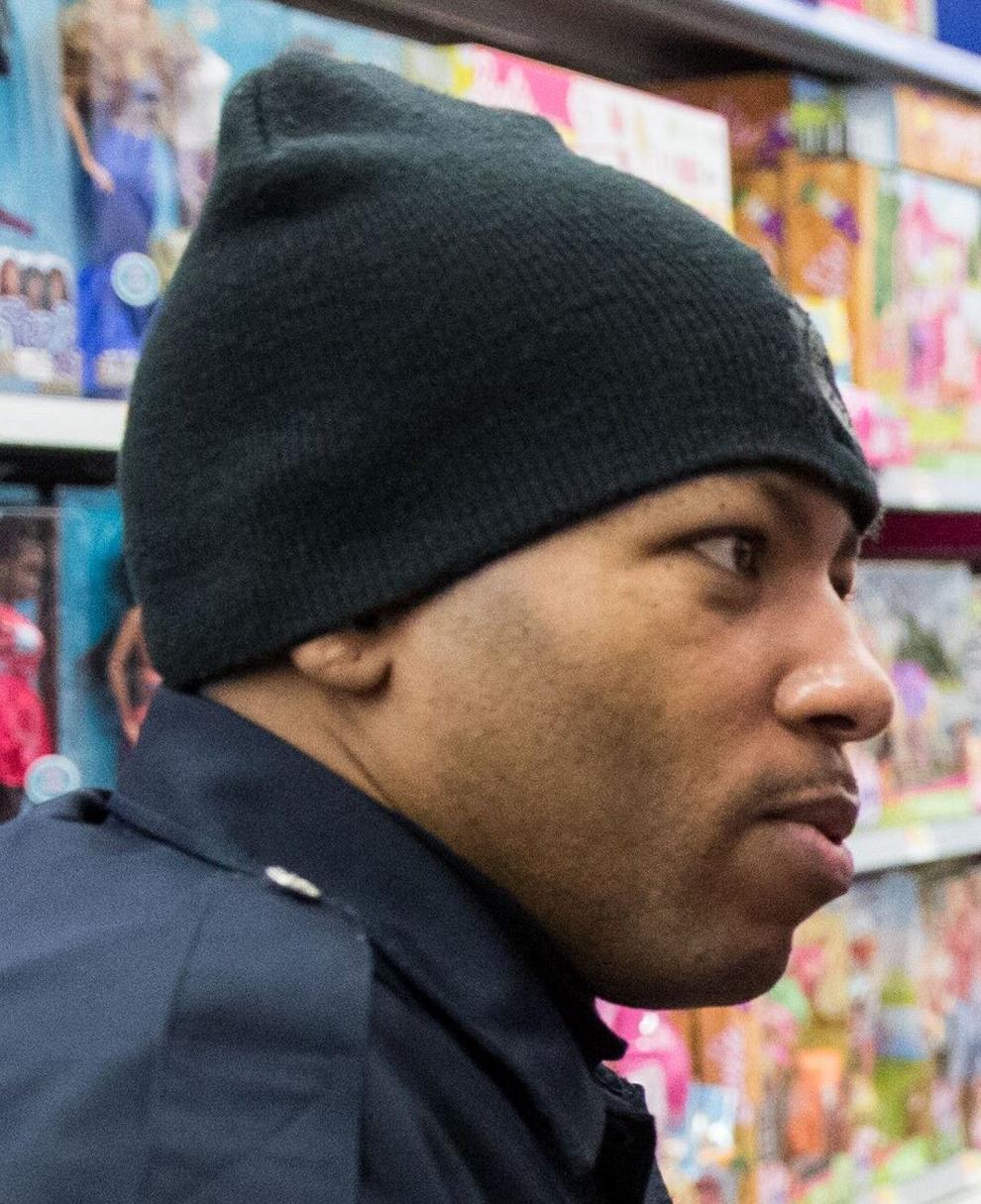 Two teenagers die after shooting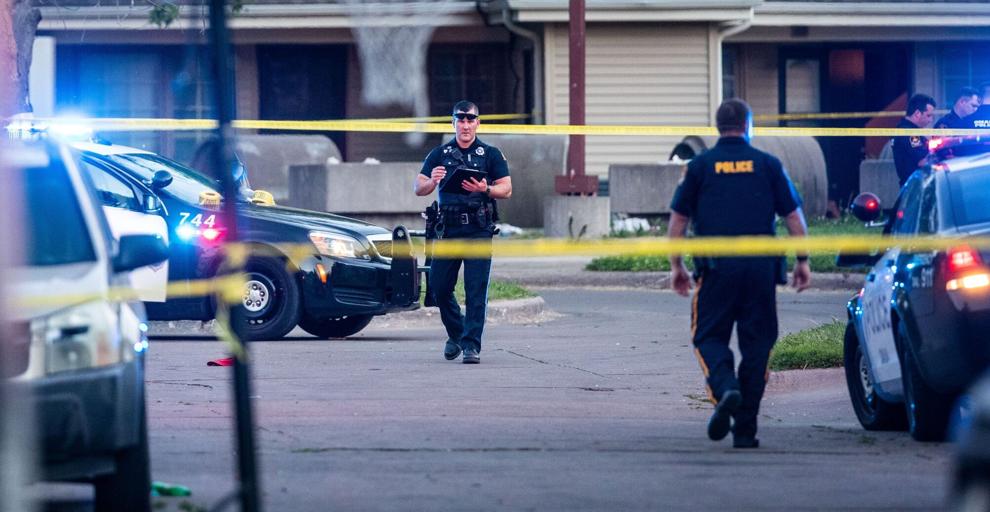 Teen's shooting of father ruled self-defense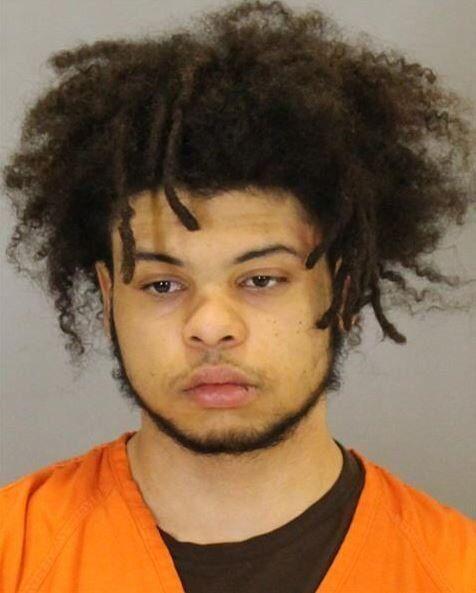 14-year-old among those killed in spike in violence
Father charged in 6-month-old's death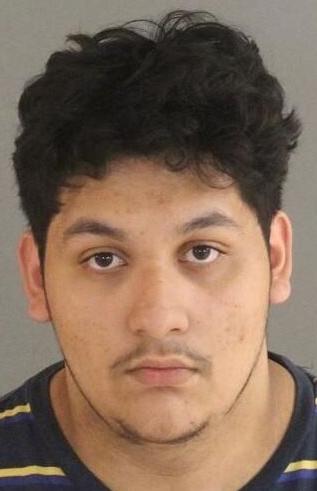 Violent hour: 1 killed, 4 wounded in 2 shootings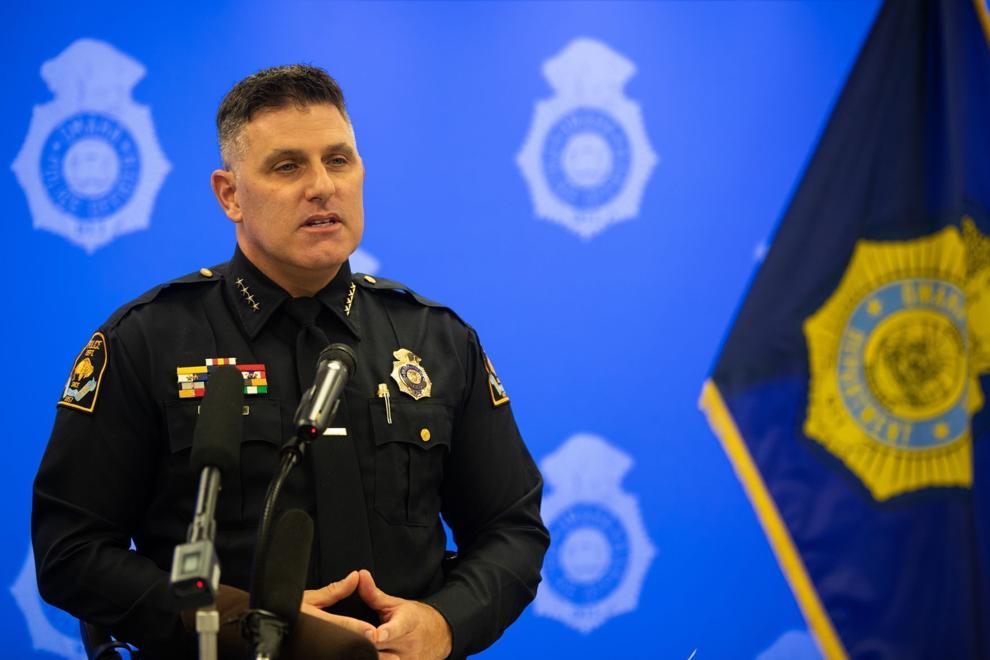 Man says he killed wife because he could no longer care for her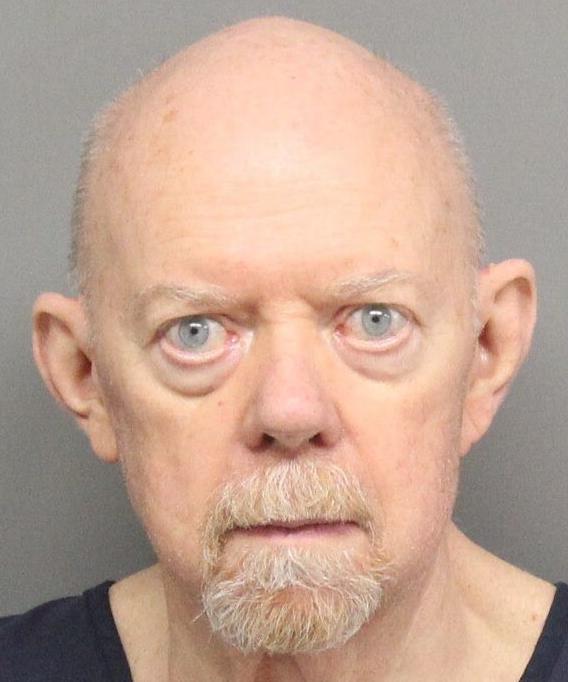 Omahan held on $10 million bail in sexual assaults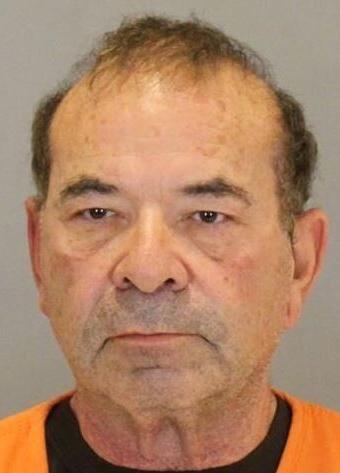 Woman faces decades in prison for sexual assaults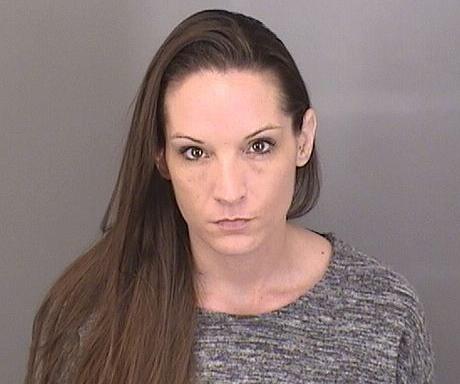 Man put a stop to abuse, then assaulted girl himself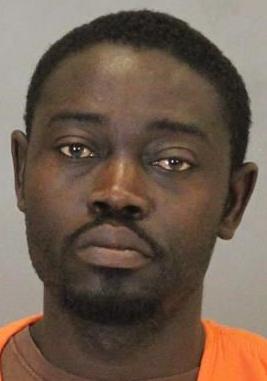 The sentencing trial of Bailey Boswell