A judge has thrown out a lawsuit filed by the family of an Elkhorn teen who died in a crash after drinking alcohol illegally sold by a Kwik Shop employee.
Douglas County District Judge Timothy Burns dismissed the lawsuit filed by the mother of 17-year-old George Gervase against the national convenience store chain. Burns said state law specifically prohibited recovery by the impaired teen or his family.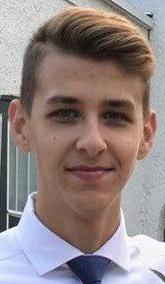 Burns bolded and italicized the portion of state law that reads: "No cause of action under the Minor Alcoholic Liquor Liability Act shall be available to the intoxicated person (or) his or her estate."
Daniel Fischer, an attorney for Gervase's estate, said Tuesday that he and Gervase's mother, Jessica Kinnersley, are evaluating the decision and whether they will appeal. Fischer said there is a common-law theory that would allow recovery.
In other states, Fischer said, courts have held liquor stores liable on a simple basis: Store owners should know that if they sell alcohol to minors, those minors may do reckless things that endanger themselves or others.
Judge Burns said both Nebraska law and court rulings have long held that intoxicated teens or their families cannot recover money. Burns pointed to several comments from Nebraska lawmakers in the legislative record before the liability act was passed in 2007. The Nebraska Legislature made it clear that liquor sellers could be held responsible only in those cases where "minors ... go out and cause injuries to others."
"It should be noted that neither the intoxicated person nor his or her estate has a cause of action," the Legislature's statement of intent read.
The judge's order could bring an end to a tragic case.
Kinnersley filed a lawsuit this past fall — two years after Gervase died in October 2018 when his Nissan Maxima left the road and hit a pole near 192nd and Pacific Streets.
An Omaha police investigation determined that a Kwik Shop clerk at the 156th and Blondo Streets location sold alcohol to two teens who then turned around and sold it to Gervase, an Elkhorn High School student. Gervase's blood alcohol content was .217. The legal limit for adults to drive is .08.
The lawsuit alleged that Kwik Shop failed to adequately supervise the clerk, Kevin Hart.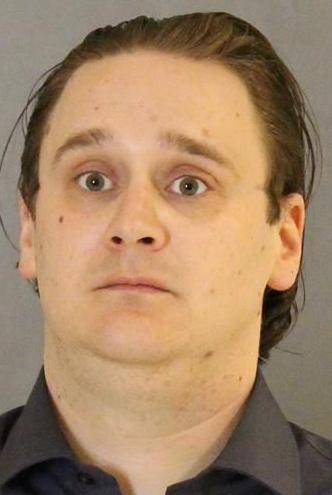 "Kwik Shop did little to nothing to investigate or identify sale of alcohol to minors, and did little to nothing to properly train (employees) or restrain employees from selling alcohol to minors," the lawsuit alleged. An attorney for Kwik Shop, Matthew Rusch, has said company officials wanted to extend their condolences for this "terrible, tragic event." However, Rusch said at a hearing last month, the company cannot be held liable under the law. In addition to handling the lawsuit, Burns oversaw the criminal case against Hart. Burns sentenced the 30-year-old to a year in prison and 18 months of supervised release after he pleaded no contest to procuring alcohol for a minor. Having completed his year in prison, Hart now is serving his parole term. Hart told the judge that selling alcohol to teens was "the single most unintelligent and moronic action I've made in my life." "I cannot begin to express how sorry I am," Hart said at sentencing. "It's the first thing I think of when I wake up and the last thing I think of when I go to bed. ... I know I can never undo (it)."From late August until Oct. 11, 2018, the teens, ages 16 and 17, bought alcohol from Hart at the store more than two dozen times. The night of Oct. 11, Gervase had contacted the boys through Snapchat to request two kinds of liquor — Four Loko Gold and Captain Morgan.
The boys turned around and sold some of the alcohol to Gervase and his friend. Surveillance video from Elkhorn High School showed a white pickup truck meeting a dark-colored car — thought to be the Nissan Maxima that Gervase was driving — in the parking lot about 11:45 p.m.
From there, Gervase and several teens gathered and drank in the basement of a female teen's house. At some point, the stepfather of the girl who hosted the party kicked the kids out.
Gervase wasn't found until dawn.
Todd Cooper: Memorable stories of 2020
Cooper, who covers the justice system, relays his five most memorable stories of 2020.