The NU regent accused of trying to dissuade former Nebraska fullback Willie Miller from testifying in a rape case involving an Omaha gym owner was not a critical witness to either side, according to attorneys involved in the case.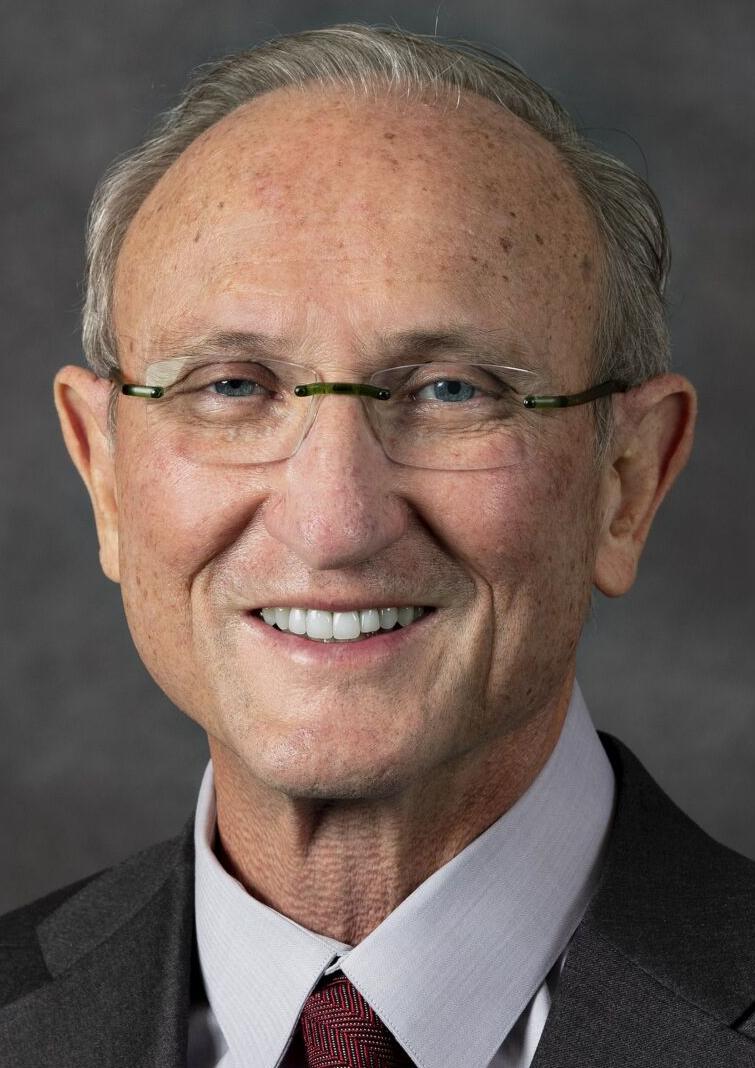 In fact, neither Regent Jack Stark, 74, nor Miller were key witnesses in the sense that they had no direct knowledge of the allegations against the gym owner.
Stark was, in effect, a character witness for the victim.
Stark, a longtime psychologist associated with Nebraska and, later, Creighton athletics, had acted as a sports psychologist for the woman, an aspiring Olympic weightlifter, said Omaha attorney D.C. "Woody" Bradford, who represented gym owner Douglas Anders.
Stark was expected to testify that he found the woman to be credible. She had not, however, confided in him concerning any of the allegations she would make against Anders, Bradford said. In turn, prosecutors did not call Stark to the stand.
That caused attorneys in the case to scratch their heads over allegations that Stark attempted to interfere with another character witness's testimony.
Stark, who was just elected to the NU Board of Regents last fall, has denied the allegations. On Tuesday, Stark's attorney reiterated his expectation that his client will be found innocent.
If convicted, Stark faces up to two years in prison or five years of probation.
In February, Stark sat on a bench outside the third-floor courtroom at the Douglas County Courthouse for an entire afternoon while the case against Anders went to trial. Prosecutors decided they didn't need to call him and he went home without testifying.
Meanwhile, Miller was a character witness for Anders. Miller, who worked out at the gym, testified that he had never seen any inappropriate behavior by Anders toward the young woman as she trained at the gym from age 15 to her early 20s. He also vouched for Anders' character.
Now, prosecutors with the Nebraska Attorney General's Office say that Miller was testifying despite Stark's best efforts to get him not to.
In August 2020, six months before the February trial, Bradford called Omaha police to report Miller's claims that Stark had pressured him not to testify. Miller, who was in Bradford's office at the time of the initial police report, went on to speak to detectives.
Reached at his law office Friday, Bradford declined to detail the exact nature of the purported tampering. A police report says Miller, 42, told detectives in August 2020 that he had received a text message "from a person he knows and this person asked him not to testify in the case."
Douglas County District Judge Timothy Burns convicted Anders, 60, after the Omaha man chose to have a judge, rather than a jury, decide his fate. Burns then sentenced Anders to 25 to 30 years in prison. Anders is appealing his conviction and sentence.
Stark appeared in court Tuesday morning. Douglas County Judge Thomas Harmon set a preliminary hearing for Oct. 19 and allowed Stark to remain out on bail.
Stark's attorney, Michael Coyle, issued a statement: "Dr. Jack Stark's involvement in this entire matter started as an advocate for a victim of sexual abuse. Nothing will keep Jack Stark from continuing to advocate for the most vulnerable members of our society. We are confident of the outcome and revelation of the truth."