An Omaha chiropractor is accused of using opioid-laced cookies and blackberry brandy to paralyze a client before sexually assaulting her.
Matthew Skaff, 51, was charged Thursday with first-degree sexual assault. He was ordered held on $75,000 bail.
Skaff was booked into jail Monday in connection with an alleged assault on a 50-year-old woman at his apartment on Oct. 18.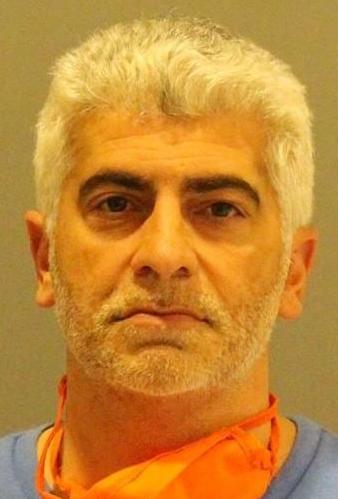 The woman told Omaha police the next day that she had been assaulted.
The woman had gone to Skaff's apartment near 120th Street and West Maple Road to get her back adjusted, something she and other clients routinely did, said Joshua Baumann, a deputy prosecutor with the Douglas County Attorney's Office. The woman had been going to Skaff for chiropractic services for several years, Baumann said.
The woman said Skaff served her cookies and shots of blackberry brandy, which she accepted. She said she then felt as though she couldn't move. Skaff, she said, then removed her clothing and digitally penetrated her.
The woman later went to a friend's home, who reported to police that the woman was "out of it." The woman then went to a hospital, where she tested positive for sedatives and opioids, Baumann said.
Police obtained a warrant to search Skaff's apartment and found the cookies. Results of tests on the cookies aren't yet completed.
Michael Fitzpatrick, Skaff's attorney, said the encounter was consensual.
"My client is very adamant that it absolutely was consensual," Fitzpatrick said after Thursday's hearing. "Whatever (drugs) she tested positive for, she didn't get it from him."
Skaff has an office, Skaff Chiropractic & Wellness Center, near 120th Street and West Center Road.
In June, he was sentenced to one year of probation stemming from an indecent exposure charge that authorities said occurred Dec. 18 at his office.
A 37-year-old woman told police that she had been getting adjustments from Skaff for about a month when, after an appointment, Skaff told her, "A lot of people think I have a nice penis." Skaff then exposed his genitals to her, according to a police report.
The woman said Skaff then asked her to go into another room, where he continued to talk about his "sexual experiences with other clients" and pointed out where he'd had sex in his office, the report said. The woman said he also showed her a tracker he had on his wife.
The woman reported the interaction to police and never returned.
A police officer spoke with Skaff six weeks later. Skaff told the officer that the sexual talk was consensual.
Police say people who have been sexually assaulted should call 911, no matter how long ago the incident occurred.
Sign up for our Crime & Courts newsletter
Get the latest in local public safety news with this weekly email.