Omaha police have arrested an Omaha chiropractor who is accused of sexually assaulting a woman, who also believes she might have been drugged.
Matthew Skaff, 51, was booked into jail Monday on suspicion of first-degree sexual assault. Authorities said they have reason to believe there may be other victims who haven't yet notified police.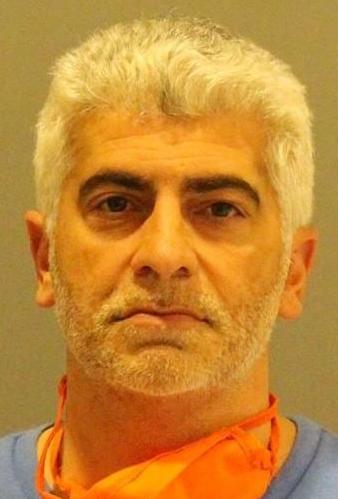 The 50-year-old woman reported the assault on Oct. 19 and told police it occurred the evening before. She said she was at Skaff's apartment near 120th Street and West Maple Road when he removed her clothing and digitally penetrated her, according to a police report.
Skaff has his own business, Skaff Chiropractic & Wellness Center, near 120th Street and West Center Road.
His chiropractor license was issued in 1993 and was listed as active until 2022.
In June, he was sentenced to 12 months' probation on an indecent exposure misdemeanor charge from an incident at his business in December. The charge was amended to disturbing the peace, and Skaff pleaded no contest to that charge.
In that case, a 37-year-old woman told Omaha police she had gone to appointments at Skaff's business for about a month. After an adjustment on Dec. 18, she said Skaff said, "A lot of people think I have a nice penis," and then he exposed his genitals to her, according to a police report.
The woman told police she was "shocked and did not know what to do or say," the report said. She said Skaff asked her to go into another room with him and she did because she was the only person in the office and was afraid of what he would do if she declined.
While in the other room, Skaff talked about his "sexual experiences with other clients," pointed out where he had sex in the office and showed her a tracker he had on his wife, the report said. The woman reported the interaction to police five hours later and never returned to Skaff for chiropractic services.
A police officer spoke with Skaff at his office six weeks later. Skaff admitted to sexual talk with the woman but said he believed it was consensual.
Victims of sexual assault can call 911 at any time to report a crime, regardless of how long ago it occurred, police said.
Notable crime news of 2020
Read about some of the biggest and strangest crime stories in Nebraska and western Iowa.