LEXINGTON, Neb. — A resident physician from Omaha accused of killing her husband in June has pleaded not guilty in Dawson County District Court.
Kathleen Jourdan, 31, of Omaha, is charged with second-degree murder and use of a deadly weapon to commit a felony. She has claimed she acted in self-defense.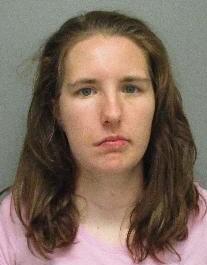 Jourdan appeared Monday morning before Dawson County District Court Judge James Doyle.
Doyle told Jourdan that second-degree murder is punishable by 20 years to life in prison.
The charge of use of a deadly weapon to commit a felony is punishable by five to 50 years in prison.
Jourdan pleaded not guilty to both charges.
Doyle set a pretrial hearing for Nov. 13 at 9 a.m. and a jury trial for Dec. 8 at 9 a.m. He added that if a plea deal is to be reached, it must be made before the pretrial date.
Jourdan remains free on bail.
On June 17, Jourdan, her husband, Joshua, and their two children were moving to Scottsbluff to continue her medical residency.
While driving on Interstate 80 near Cozad, Jourdan and her husband began arguing. Joshua pulled the vehicle over to the side of the road, gave her "a look" and raised his arm "like he was going to strike her," Kathleen Jourdan told law enforcement, according to an affidavit.
She then allegedly grabbed a handgun from the center console of the vehicle and shot Joshua twice in the chest, according to an affidavit.
During later interviews, Jourdan allowed Nebraska State Patrol investigators to look through her cellphone and told them they might find a "concerning conversation" with one of her friends. According to the affidavit, Jourdan and her friend had discussed "how to get away with the perfect murder."
Jourdan later revoked her consent for law enforcement to search her cellphone.
She also alleged a "history of being forced by Joshua Jourdan to provide prescriptions for controlled medications with no diagnosis by any medical professional."
When the vehicle was searched, investigators found 11 prescription bottles with Joshua Jourdan's name on them.
The bottles indicated him as the patient and his wife as the physician who wrote the prescription, according to a search warrant affidavit.
Jourdan also told investigators of alleged domestic violence involving her husband, "to include but not limited to sexual assault, verbal and physical abuse."
Investigators have requested Kathleen Jourdan's Facebook account information and messages since January 2016, according to a search warrant affidavit.