An Omaha man facing multiple federal charges related to the Jan. 6 siege of the U.S. Capitol was ordered released from custody Tuesday pending his preliminary hearing.
Brandon Straka told attendees at a "Stop the Steal" rally the day before thousands stormed the Capitol to "fight back" and that they were "patriots," federal officials said.
"We are sending a message to the Democrats, we are not going away, you've got a problem!" Straka said at the end of his comments at the Freedom Plaza in Washington, D.C.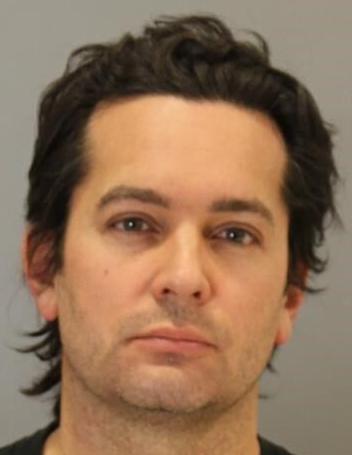 Straka, 44, who was arrested by FBI agents Monday on a federal warrant, made his first court appearance Tuesday. He is facing federal charges of:
Impeding a law enforcement officer during civil disorder.
Knowingly entering and remaining on restricted grounds without lawful authority and/or engaging in disorderly conduct within proximity to a restricted building to impede official functions.
Engaging in disorderly conduct with intent to disturb a hearing before Congress.
Straka was ordered released from the Douglas County Jail by U.S. Magistrate Judge Michael D. Nelson on multiple conditions, including that he report to the U.S. Probation and Pretrial Services office at least once a week.
The date of Straka's preliminary hearing has not yet been set.
Straka is the founder of the #WalkAway campaign, which started in May 2018 and encourages Democrats to leave the Democratic Party. He calls himself a "former liberal" and is a conservative activist.
Straka spoke at a #WalkAway rally in October, along with U.S. Rep. Don Bacon, R-Neb., and others.
At the Jan. 5 rally in Washington, Straka spoke for about five minutes, referencing the "revolution," according to an eight-page federal complaint and affidavit.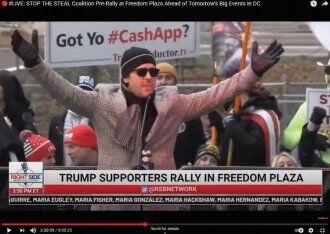 He also tweeted several times on Jan. 6, telling "patriots" to hold the line and that no antifa activists were at the Capitol.
"I'm completely confused. For 6-8 weeks everybody on the right has been saying '1776!' & that if congress moves forward it will mean a revolution!" Straka wrote in a since-deleted tweet, according to the affidavit. "So congress moves forward. Patriots storm the Capitol — now everybody is virtual signaling their embarrassment that this happened."
Straka filmed himself feet away from a Capitol entrance, telling the crowd, "Go! Go!" and saying, "We're going in. They're saying we're going in. We're going in. We're going in. The people are going in."
When a U.S. Capitol Police officer with a protective shield arrived near the crowd, Straka yelled, "Take it away from him," then "Take the shield" and "Take it! Take it!" as others grabbed the shield.
The crowd chanted "USA!" as they surrounded the officer, who eventually was able to recover his shield and leave the mob.
In the days after the siege, Straka appeared on Fox News, Newsmax and One America News. In one interview, according to Media Matters, he said he didn't witness any acts of violence.
"I didn't see any broken windows. I didn't see any acts of vandalism happening," Straka told One America News.
The video Straka recorded Jan. 6 ended with him at the top of the steps of the U.S. Capitol near an entrance, the affidavit said. In the video, he is wearing the same hat, sunglasses and coat he wore while speaking to the crowd the day before, federal officials said.
---
National Guard troops deployed on Capitol Hill