The court clerk unfolded the jury's verdict forms one by one. On the most important count, first-degree murder, he relayed, "We the jury duly impaneled to well and truly try, do find said defendant ... not guilty."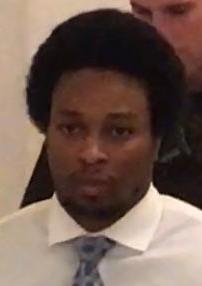 At that, defendant Otis L. Walker, 25, dropped his head. He patted his attorneys, Jim McGough and Jerry Hug, on the back.
Then he stood up and turned to prosecutors Brenda Beadle and Ann Miller.
"Brenda, my heart goes out to you," Walker said, his voice quaking. "I know you just did your job ... my heart goes out to you."
Beadle and Miller were left to wrap their heads around one seeming contradiction in the jury's verdicts: After declaring Walker not guilty of murder and gun charges, jurors found Walker guilty of tampering with the key witness to the murder. In other words, jurors found him guilty of tampering with a witness to the underlying crime (murder), but not guilty of the murder itself.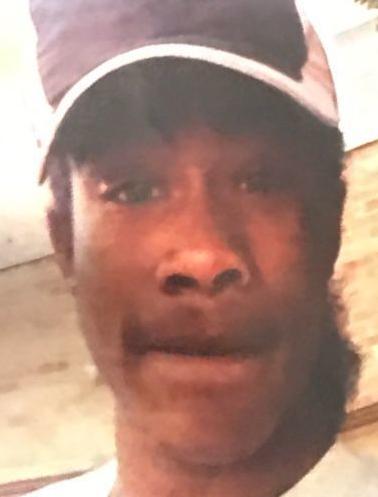 That left the family of 16-year-old victim Markeise Dunn at a loss. Dunn was shot while walking on an unseasonably warm Saturday morning in November 2016. It was the second time Walker had been tried for Dunn's murder — the first trial in June 2019 ended with jurors deadlocked.
A gregarious kid who was a star of a North Omaha drumline, Dunn had been taking his girlfriend to a convenience store to get change so she could ride the bus to her job at McDonald's.
That girlfriend took the stand to testify that their serene walk was interrupted by a burgundy car creeping behind them. A tinted window rolled down, and the passenger called out: "What's up?"
Dunn's girlfriend replied "What's up?" So did Dunn. Then seven shots rang out. For a moment, Dunn froze. Then he crumpled, hit three times. Once officers arrived, the girlfriend immediately told them who she believed was the shooter: "Otis from McMillan."
Later, shown a photo lineup by homicide detectives, the girlfriend picked out one, saying she had no doubt the gunman in the passenger seat was Otis Walker, her former classmate at McMillan Middle School in Omaha.
Some jurors told prosecutors that the girlfriend never said she saw the gun and therefore could not put the gun in Walker's hands. That led some to believe they had reasonable doubt, Beadle said.
Walker's attorneys, McGough and Hug, said they had no doubt that the girlfriend believed she saw Walker. However, they challenged jurors as to whether it could have been a case of mistaken identity. For her part, the girlfriend had said she was sure it was Walker, so much so that she almost asked him if he remembered her from McMillan.
"We took the position with her that she was 100% convinced but she was mistaken," McGough said. "We questioned whether she could truly identify him in the split second before the gunshots."
Her identification wasn't the only thing McGough and Hug had to chip away at. Prosecutors pointed out that:
Walker went to Texas shortly after the killing, leading to their contention that he was fleeing Omaha to lay low. Hug and McGough countered that Walker and his mom had been texting about him going to Texas before Dunn's shooting even happened.
Walker had repeatedly Googled news reports about Dunn's killing and had entered a search term for "good Omaha defense attorneys." He also accessed Dunn's girlfriend's Facebook page more than 160 times after the killing, leading prosecutors to question why Walker would do that. McGough tried to minimize that by pointing out that each click on a Facebook picture would equate to "accessing" her page.
McGough and Hug also challenged why Omaha police hadn't done more to test items in the car suspected of being used in the killing: a burgundy sedan with California plates, found two miles away. They pointed out that detectives were looking at another suspect as recently as last year and testing whether his fingerprints were in the car.
The attorneys were left to explain one other piece of evidence: Walker had written a note with the address of Dunn's girlfriend on it. An inmate testified that he overheard Walker instructing another inmate to tell the girlfriend to not show up to testify. The reason was simple, McGough said: Innocent people don't want witnesses identifying them when they didn't commit a crime.
One other fact jurors didn't hear: At the time of Dunn's killing, Walker had just gotten out of prison for a 2012 drive-by shooting in which he fired several shots at a young man and woman near 30th and Read Streets in northeast Omaha.
Tuesday's result was a relief to Walker's mom. Shaum Turner hustled up to the fourth floor and, in tears, hugged her son's attorneys.
"For five years, I had lost faith," she said, crying behind her mask. "But those 12 jurors made me believe in the justice system again."
Meanwhile, Beadle and Miller took the elevator to a first-floor conference room to comfort Dunn's loved ones.
The one consolation they mustered: Walker faces 20 years in prison (10 years real time) for tampering. Had he been convicted of the shooting, he would have faced up to life in prison.
---
Notable Nebraska crime news of 2021
Notable Nebraska and Iowa crime news of 2021
Local connection to the Capitol riot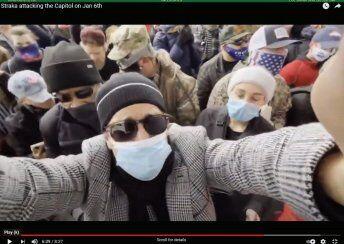 An $11 million scam
The saga of Oliver Glass
Former Omaha gym owner convicted
Former coach, security guard accused of rape
The sentencing of Aubrey Trail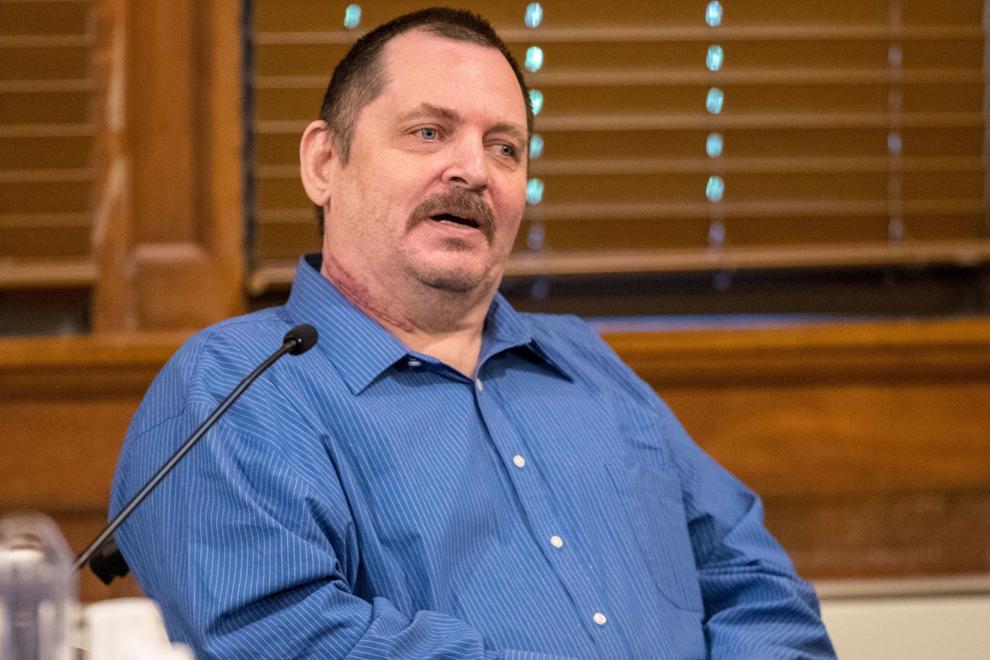 Shooting of Officer Jeffrey Wittstruck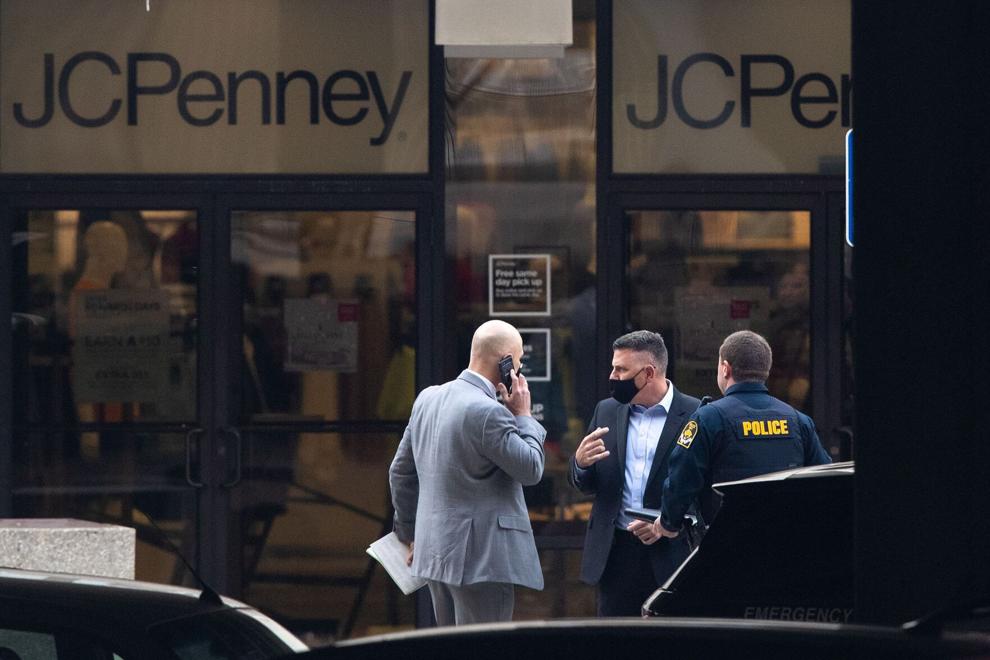 Drunk driver sentenced for fatal crash
Man acquitted of murder but convicted of witness tampering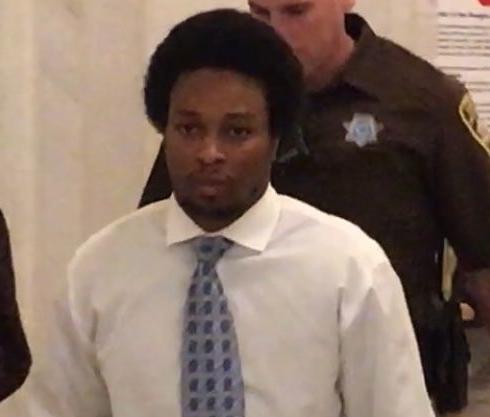 Woman accused in slayings of two men
Gang member not getting off easy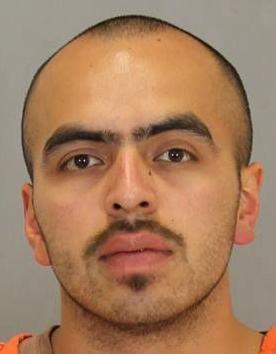 Man sentenced in debit card scheme
Death row inmate dies at 55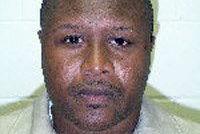 Former Husker Katerian LeGrone acquitted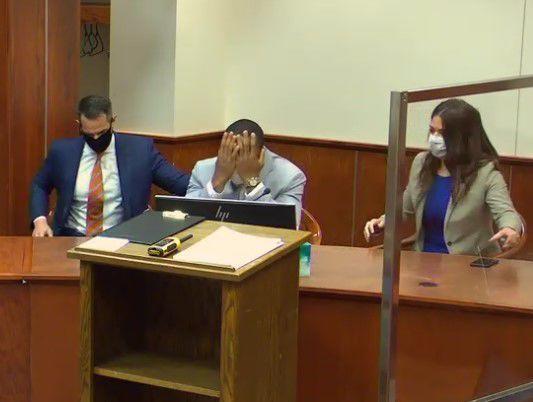 Man convicted in fatal crash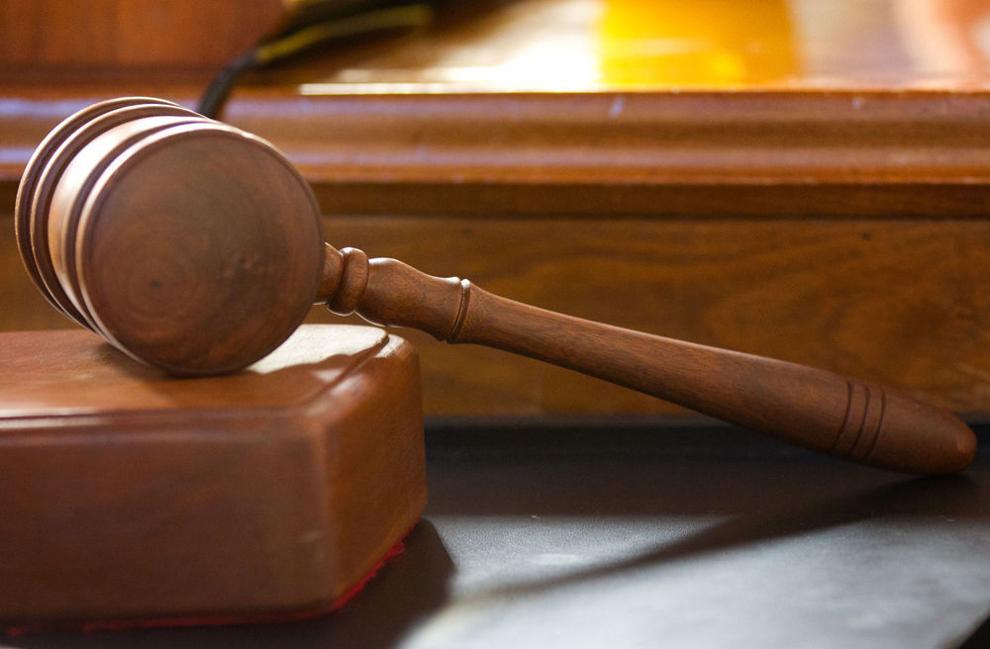 Man pleads no contest to killing sex offender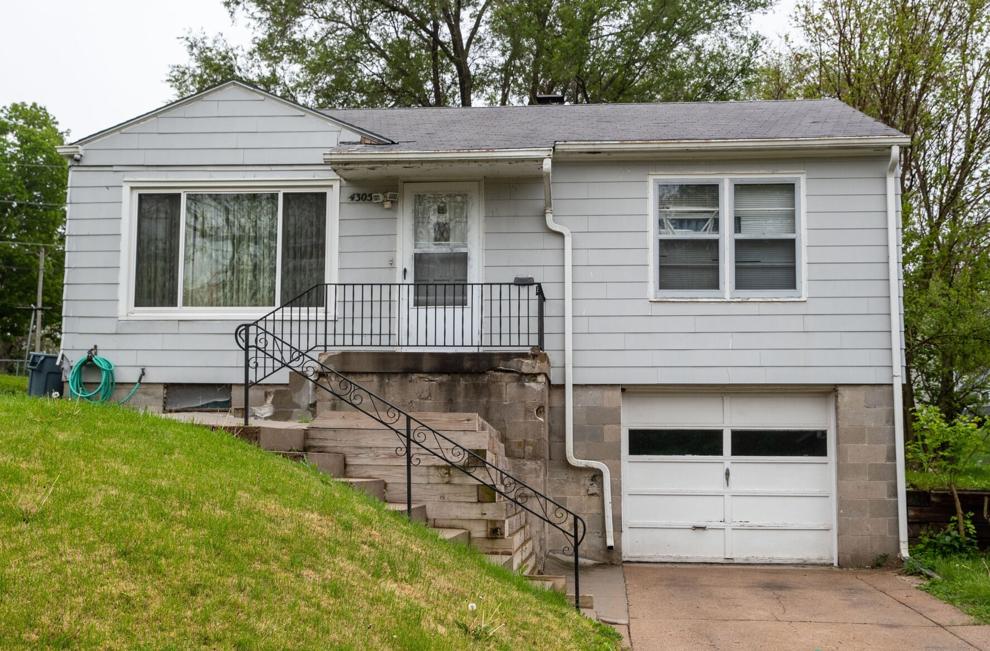 Douglas County landfill scheme
Shooting at Westroads Mall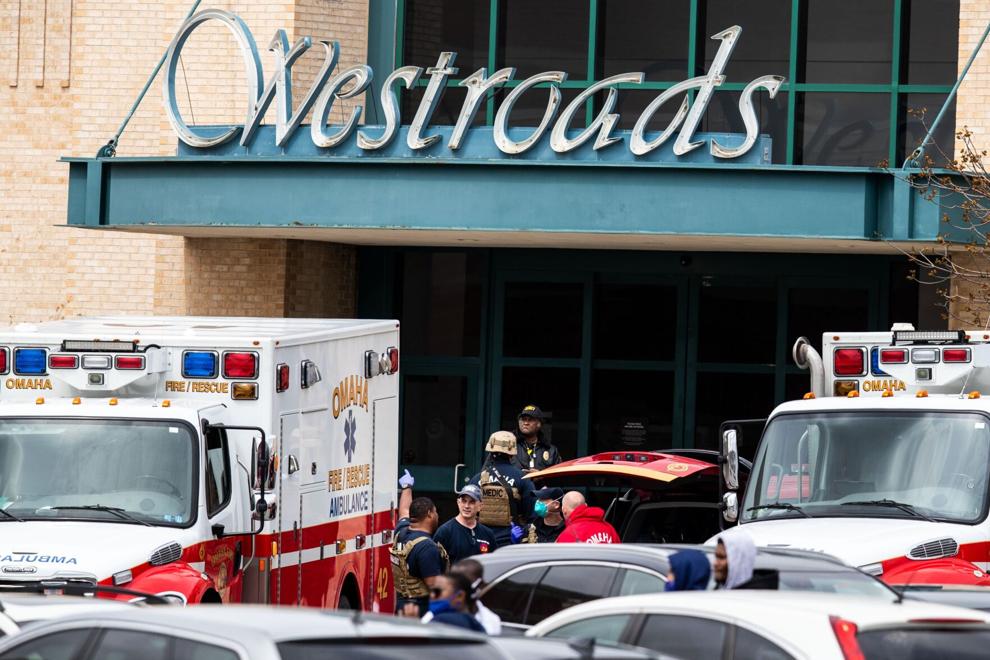 Convicted murderer, child molester dies
Golf cart rustling
Cold case heats up
Defendant returns to Nebraska for murder trial
Teens charged with attempted murder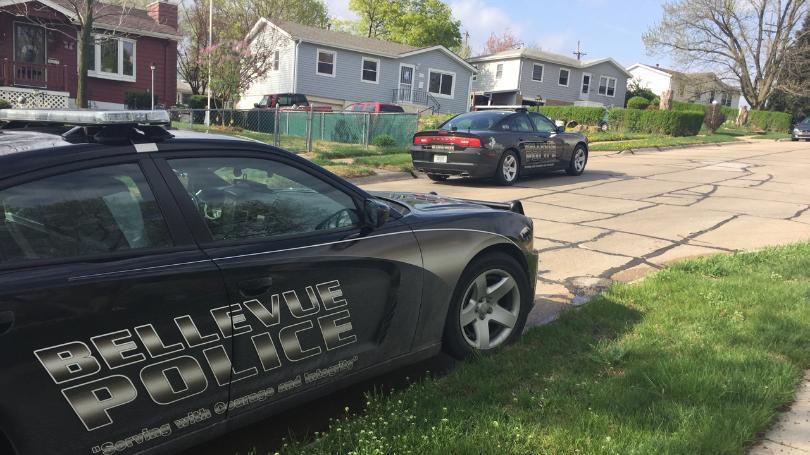 Man charged in threats
Man arrested in April 2020 slaying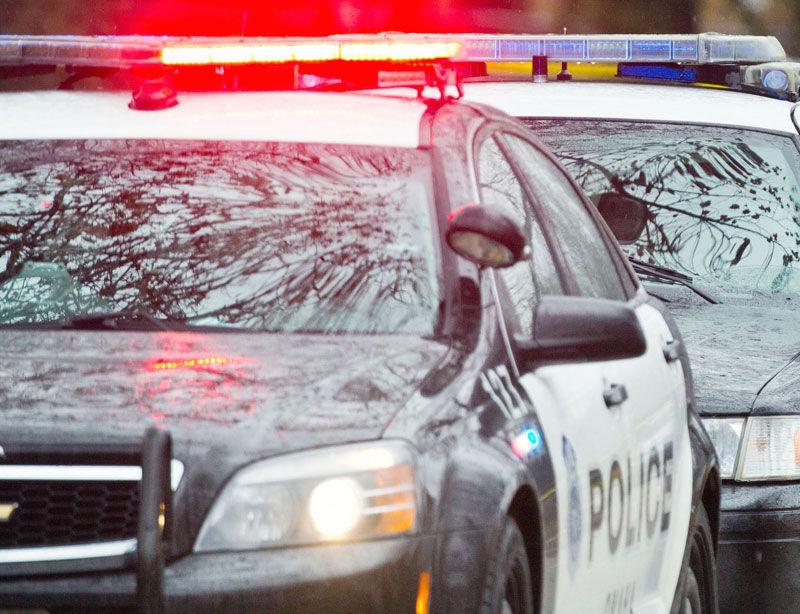 Omahan charged in fatal shooting of two men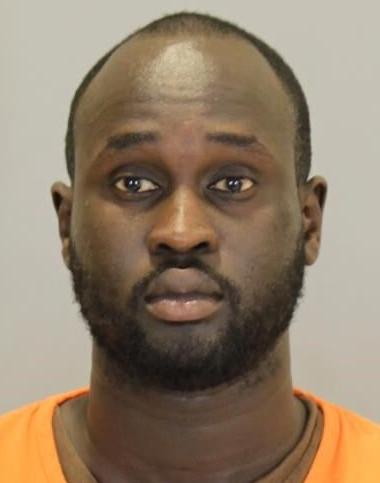 Bellevue man charged in deaths of his children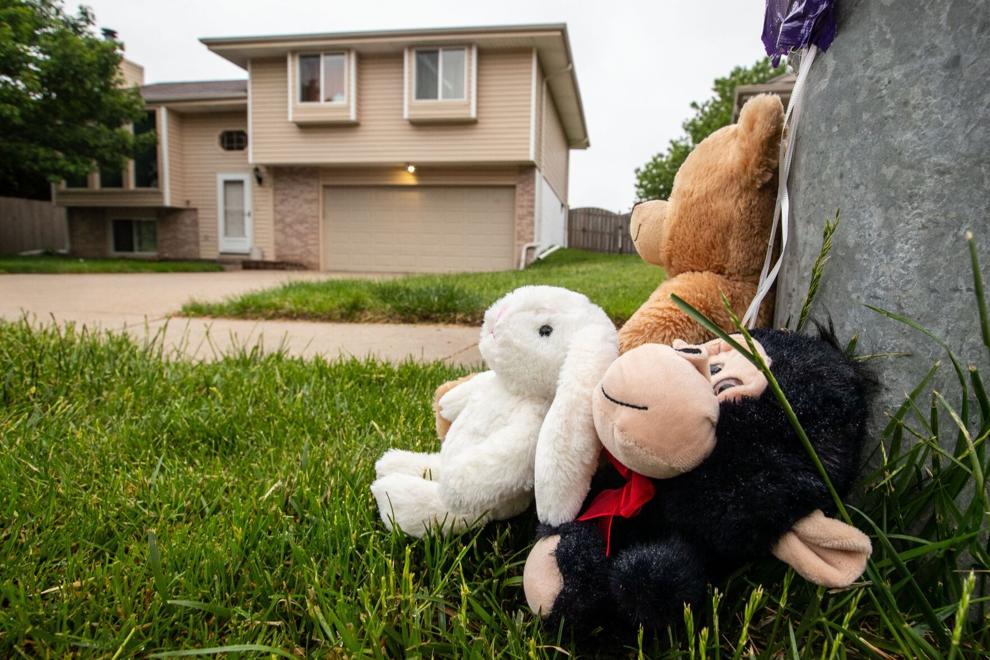 Woman dies after domestic altercation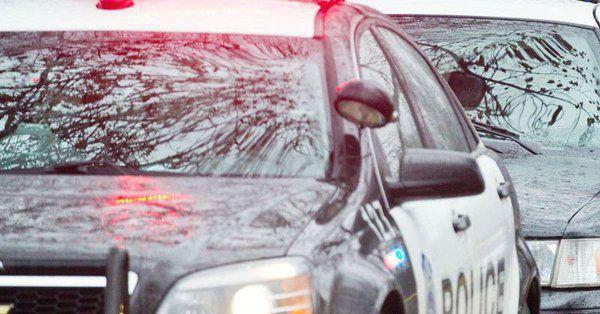 Huge bail set for man who fled to Nicaragua
Man accused of committing and filming heinous crime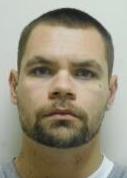 Suspect in Sonic shooting faces unrelated charges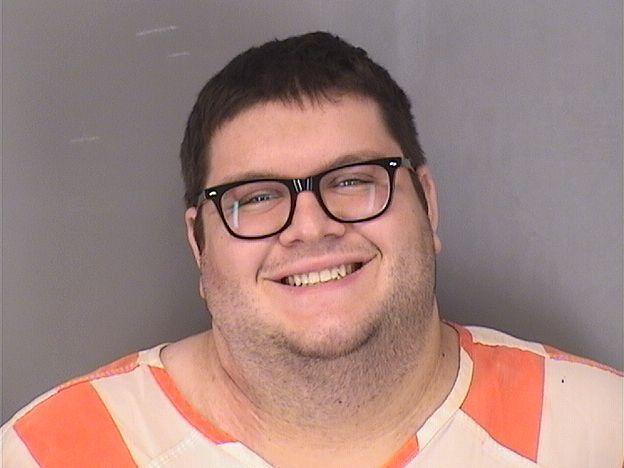 Man gets prison time for deadly robbery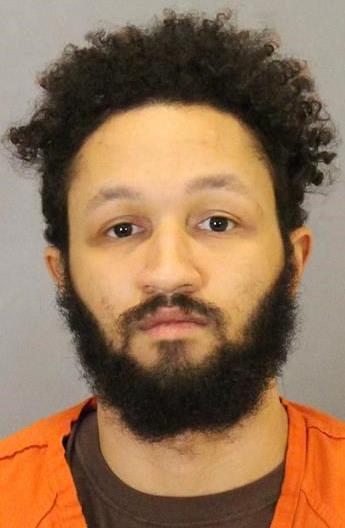 Man charged in November 2020 slaying
Union Omaha player accused in internet romance scam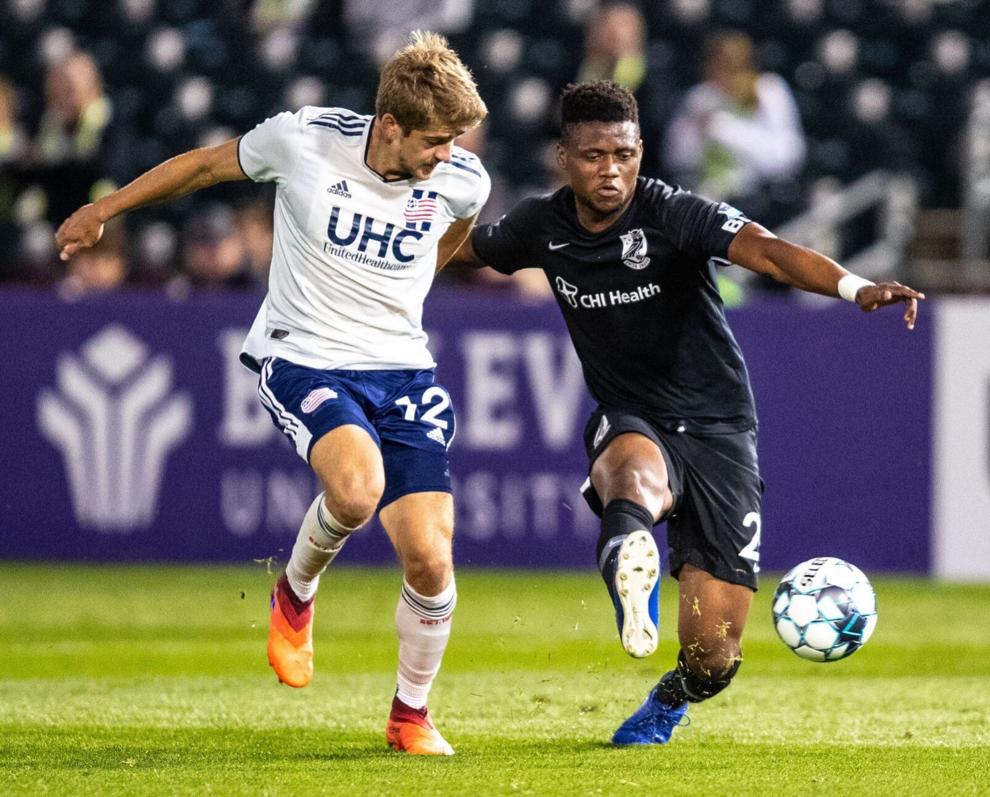 Erica Jenkins wants to change her name
Omaha police officer facing felony charges in Sarpy County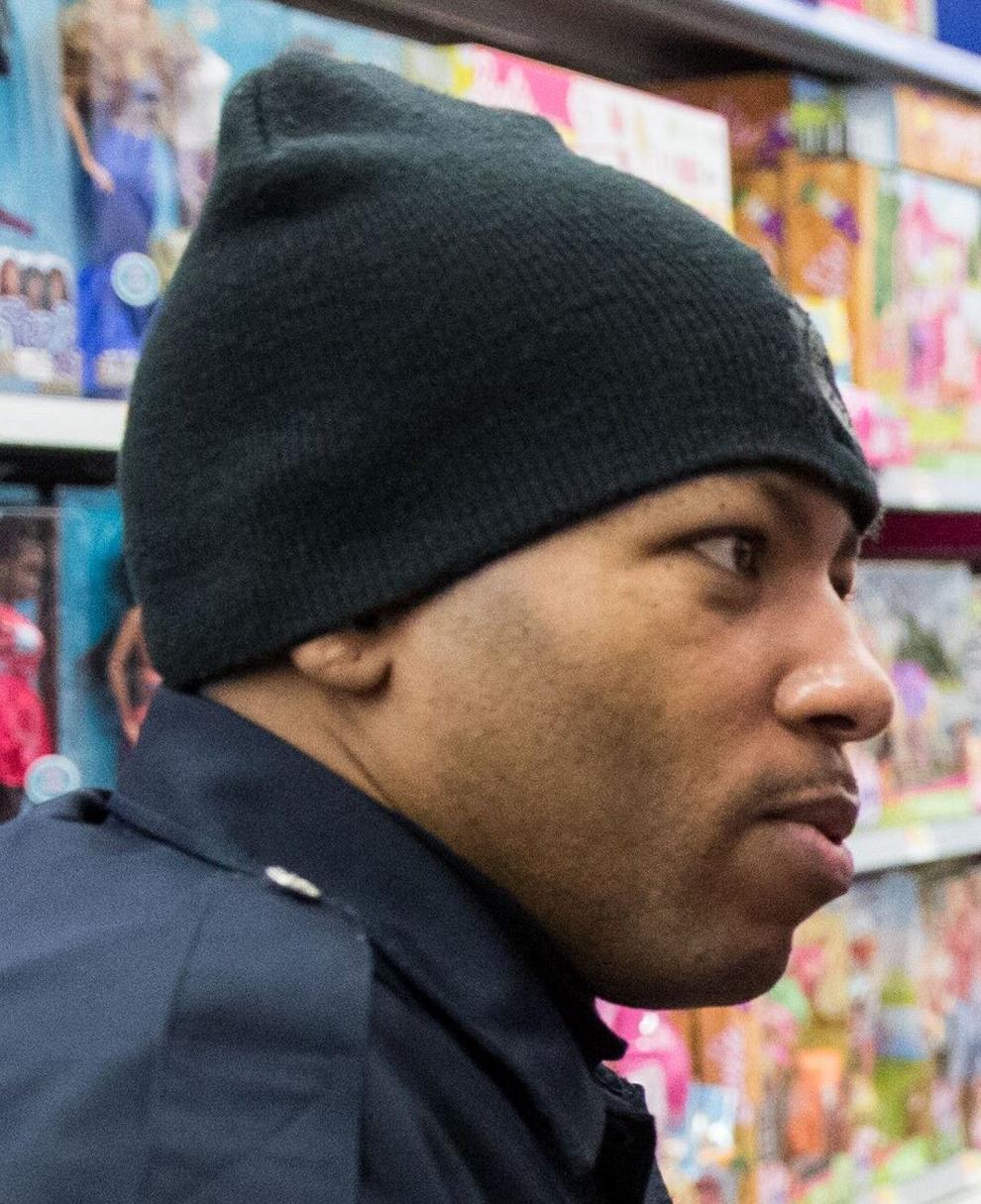 Two teenagers die after shooting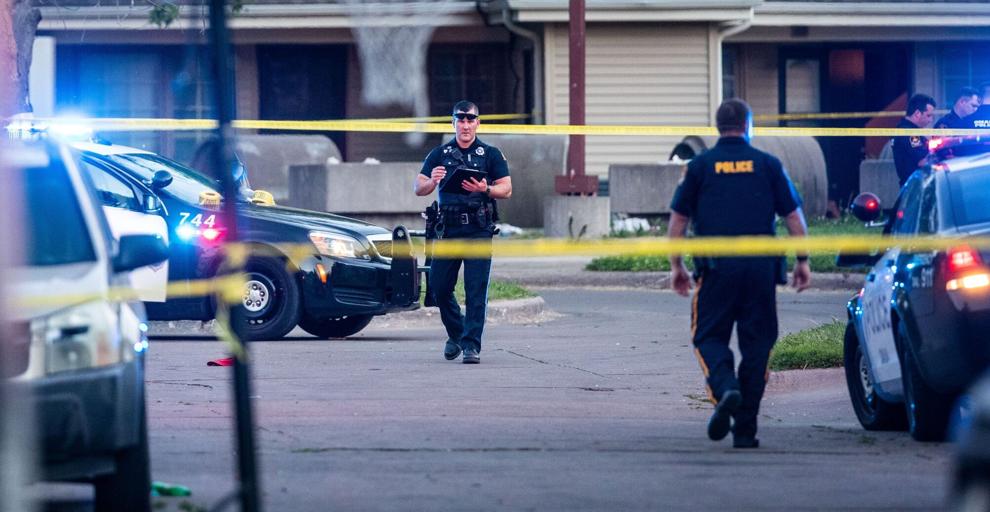 Teen's shooting of father ruled self-defense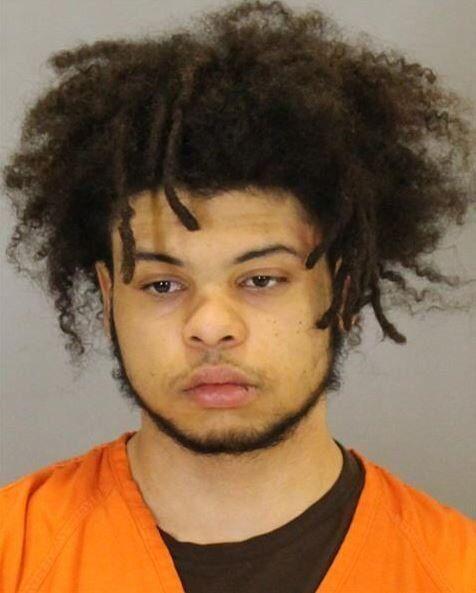 14-year-old among those killed in spike in violence
Father charged in 6-month-old's death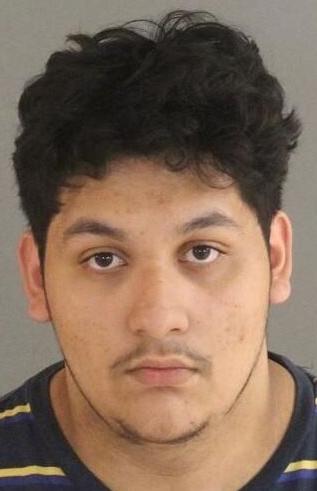 Violent hour: 1 killed, 4 wounded in 2 shootings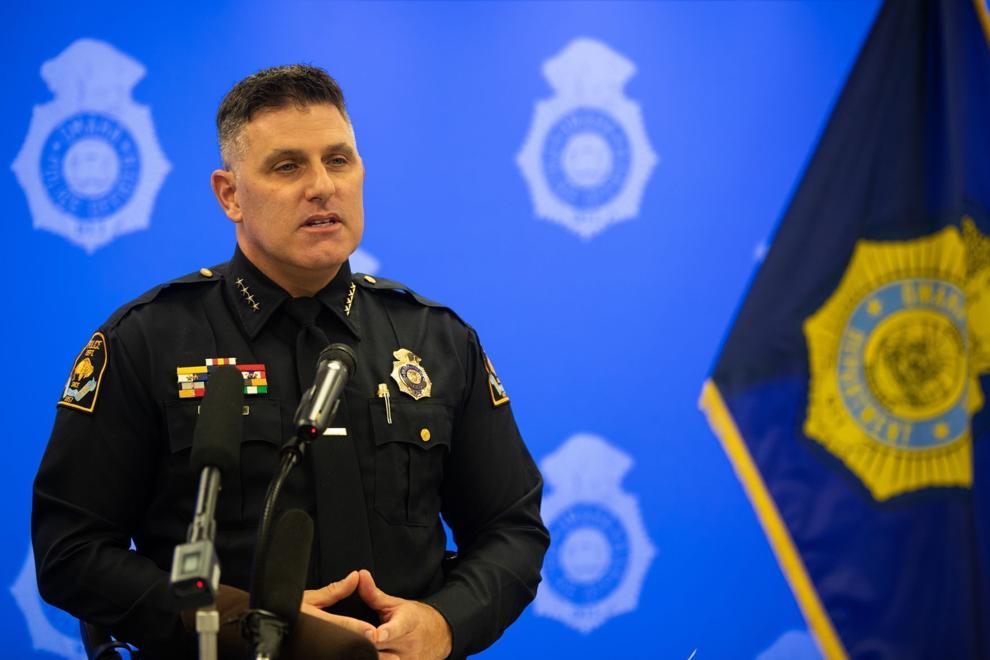 Man says he killed wife because he could no longer care for her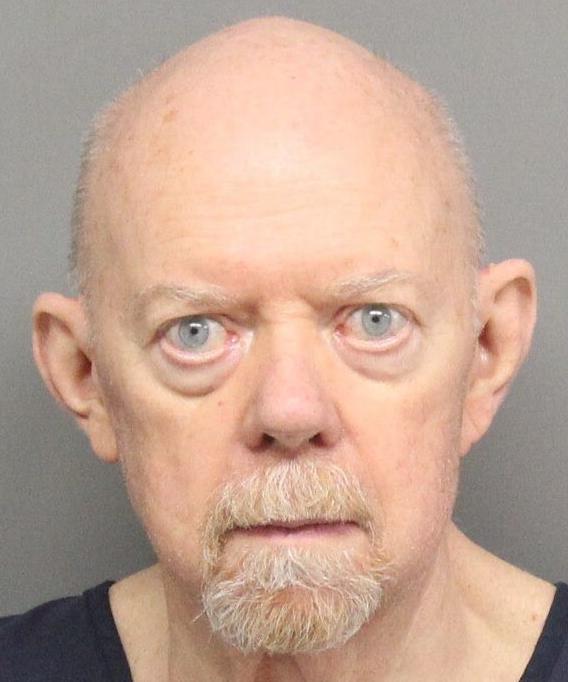 Omahan held on $10 million bail in sexual assaults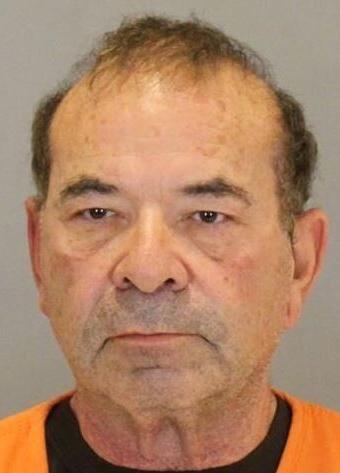 Woman faces decades in prison for sexual assaults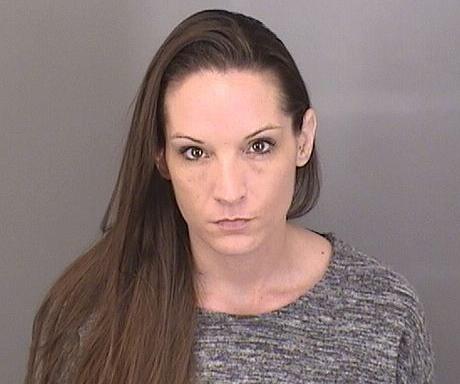 Man put a stop to abuse, then assaulted girl himself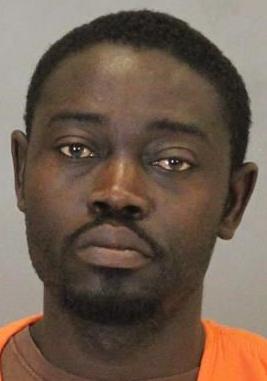 The sentencing trial of Bailey Boswell