An Omaha police officer who faced felony charges after handcuffing two teens who were pounding on doors in his Gretna neighborhood in April was sentenced to nine months probation in a plea deal.
Officer Ja'Price Spears, 43, pleaded no contest Wednesday to one count of disturbing the peace, which is a misdemeanor. He initially faced two counts of terroristic threats and one count of use of a firearm to commit a felony — felony charges that carried a maximum of 56 years in prison.
Sarpy County Judge Robert C. Wester also mandated that Spears see a counselor for therapy.
"I think you became unhinged out there," Wester said. "I think you've got some issues with respect to emotional regulation when it comes to anger, probably related to your service overseas and/or on the job, and I'd like you to explore that.
"It may have a very beneficial impact on your life."
If those sessions are completed by the end of the year and Spears follows probation stipulations, Wester said he would allow Spears to withdraw his plea — meaning Spears would not have the guilty conviction and the record would be sealed.
Spears declined to comment as he left the courthouse.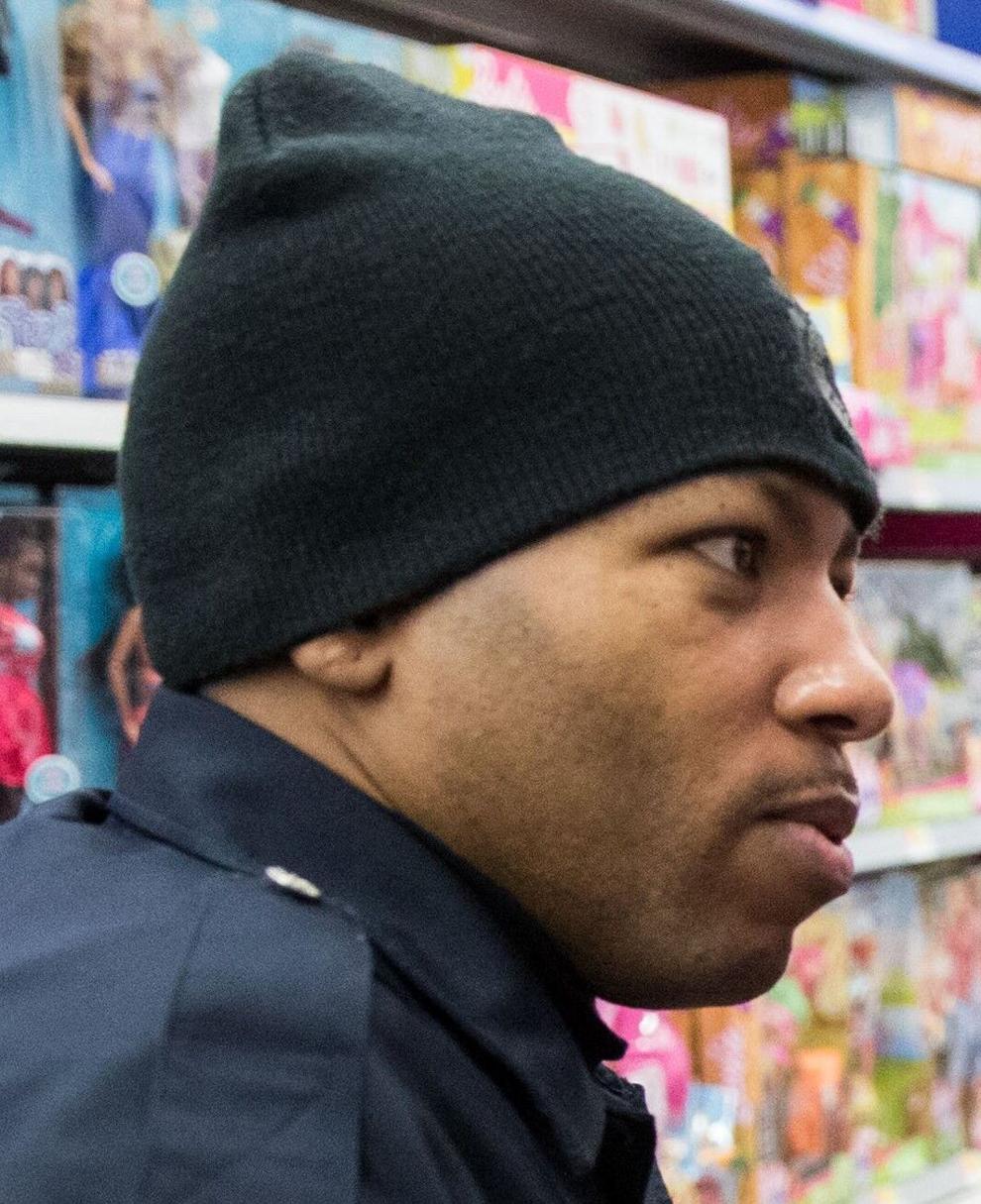 Spears has been an Omaha police officer since December 2015. He had been placed on administrative leave, but at least by September, OPD said he was back on the job, reassigned to a nonpatrol and noninvestigative position.
Lt. Neal Bonacci, a spokesman for OPD, said an internal investigation into the matter has not yet been completed and declined to comment further because it is a personnel issue.
Spears is also currently a commander in Nebraska's Army National Guard, his attorney, Stu Dornan, said.
Sarpy County Attorney Lee Polikov said Spears made a mistake, but also chided the teens who were pounding on doors.
"You have to analyze what (Spears') thought process was. Yes, the door-knocking and running, in hindsight, you can call it a prank ... but it's not wise," Polikov said. "It's kind of alarming. In today's culture, it's frightening."
Polikov has said that Spears, who was off duty at the time, drove after three youths who had been banging on various doors in his neighborhood near Highway 6 and Locust Street after midnight on April 3.
After the group hit Spears' front door several times and ran away, Spears followed in his vehicle, Polikov said.
The youths, who were in another vehicle, pulled over, Polikov said. Spears identified himself as a police officer, ordered them out of the vehicle, then detained two of the three juveniles, Polikov said. At one point, Spears showed his police badge and department-issued gun, Polikov said.
Dornan said the pounding amounted to what could have been a "potential home invasion" because it sounded like an "explosion."
"He had great concerns as to not only his safety and the safety of his wife, and also, what were these offenders doing in the community?" Dornan said.
Polikov said Wednesday that he didn't believe the firearm use charge was "an applicable and convictable statute."
"I don't like prosecuting police officers. But the core of the case would be that (Spears) was guilty of a crime because he was outside his jurisdiction," Polikov said. "My philosophy has always been, you're a police officer, you're always a police officer, you can't turn it on and off. And I wouldn't want to set a precedent where police officers outside their jurisdiction would think about, 'Am I committing a crime by intervening in something?' "
Sarpy County Sheriff's deputies later arrived to the scene, and two of the youths were charged with disturbing the peace, Polikov said.
Days later, the parents of the youths contacted the Sheriff's Office to complain about Spears' use of force. A warrant was later issued for Spears' arrest.
Polikov said one of the teens' parents wanted Spears to face more serious accountability, but ultimately it was Polikov's choice to offer the plea deal.
One of the teens suffered "abrasions," Polikov said, and the car mirror was broken, causing more than $1,600 in damage.
Dornan said that the restitution may be paid by OPD and said documents still need to be filed with the civil claims division.
Deputy City Attorney Bernard in den Bosch said the City of Omaha is responsible for claims related to liability by city workers "committed in good faith within the scope of their employment and duties," according to the Omaha Municipal Code.
"Mr. Spears has not made a claim," in den Bosch wrote in an email. "If he were to make a claim, I think we would be skeptical that any action he took was in the course and scope of his employment as a City of Omaha police officer. If he cannot meet that standard, the City will not pay the claim."