Head to the Omaha Police Department website and you'll see a name and photo of a homicide victim scrolling across the top of a page listing the department's cold cases.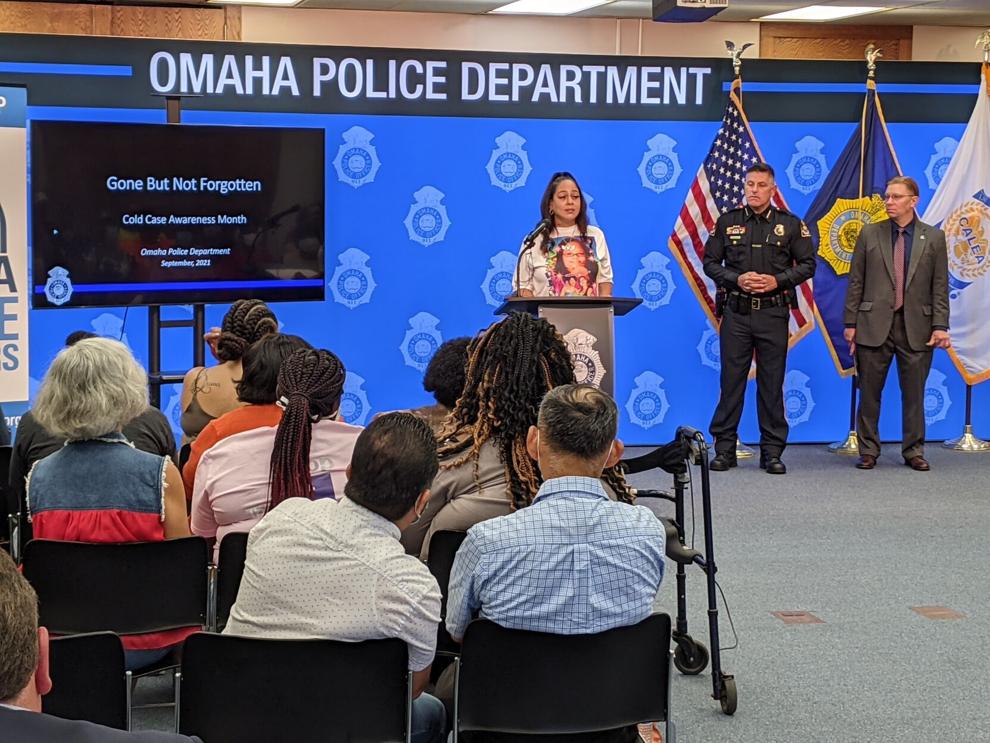 Buffy Bush, who lost her sister Jameila Hesseltine 10 years ago, thought of designating September as cold case month. September is the month of her sister's birthday and when Hesseltine was fatally shot.
"I have developed countless relationships with many families in the name of pain, loss and no understanding," she said. "Because we have no understanding."
Bush heads a group called Families of the Stolen for those who know someone who has been killed. She said Tuesday that she championed this for the families she has met.
"This initiative isn't just about my closure and my justice," Bush said. "If we can even just get one (solved) ... then my mission is totally accomplished. And the hope that I had was able to be a reality for someone."
Schmaderer said that after Bush came to him with the idea, his homicide and cold case units picked the cases they feel are very close to having enough evidence to arrest someone. More cases will be added later. And for roughly half the cases, he said, detectives have a good theory on who the killer is but aren't yet able to prove it.
"That's excruciating to have that working knowledge and to know we're not at that legal point yet," he said.
A few detectives are assigned to the cold case unit, and 13 more work in the homicide unit and are constantly following up on tips, Schmaderer said. In the last decade, the Police Department solved 12 cold cases that took from two years to as many as 45 years of detective work to solve.
Family members provided photos and extra information about their loved one for the website's new section. Sheila Taliaferro lost her 17-year-old son, Antonio S. Taliaferro, in a shooting near 30th and R Streets in 1998.
"I haven't had a decent sleep in 23 years," she said. The website "gives us hope. Hope to catch whoever killed our loved ones."
Added her cousin, Claudette Davis: "Just keep hope alive."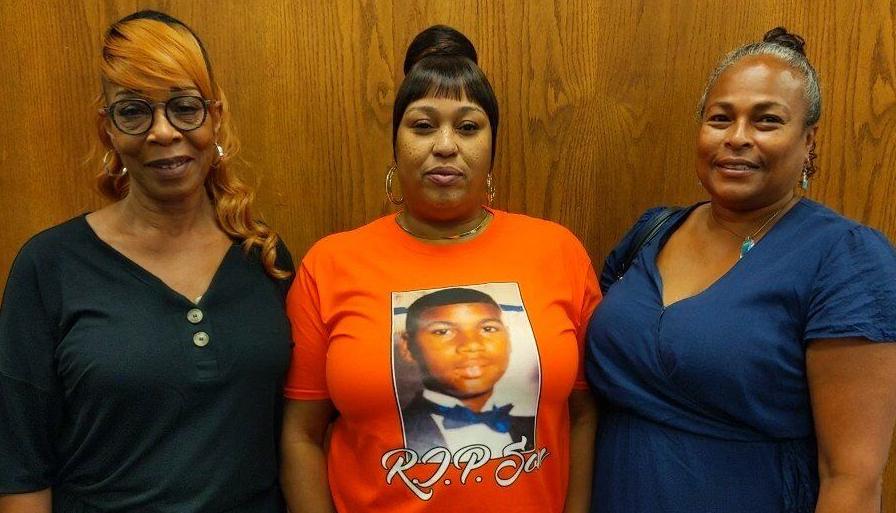 Users can search the database and submit tips on certain cases — a prompt asks whether the person wants to stay anonymous and use Crime Stoppers to potentially be eligible for a $25,000 reward. Also included is a Frequently Asked Questions section and a list of additional resources for families, such as Bush's organization and others.
Crime Stoppers board President Eric Bildt said the organization has paid out a total of $1 million in rewards in the last seven years. He explained the anonymous process — tipsters talk to a call center in Canada and are known only as a code number, with no personal information provided. Bildt said people who provide tips via Crime Stoppers are never called to testify in court because their identity is unknown.
"You do not give your name," Bildt said. "We do not know who you are."
Elizabeth Robinson, who also is a cousin of Taliaferro's, lost her son Elijah Jackson in 2008 after a shooting near 62nd Street and Ames Avenue.
"I think that this will be successful to all of our families, and help people come forward," she said.