Ann Brown loudly addressed her late son's on-again, off-again girlfriend, Shaquia Pettiford, when she entered the courtroom Tuesday and sat down.
"I need you to look me in my eyes," Brown said.
Douglas County sheriff's deputies soon ordered Brown and her family outside, because Judge Marcela Keim was allowing only court officials, defendants and members of the news media to remain in the courtroom.
After the hearing, Brown said she wanted to know why her eldest child, 30-year-old Loyal C. Brown, was fatally shot Nov. 15.
"He didn't deserve this," she said. "He died a horrible death, and I want them to pay for what they've done."
Pettiford, 26, and her mother, Thea Pettiford, 46, will stand trial on a charge of being accessories to murder. They are accused of driving the alleged shooter, Prentis C. Reddick, to and from Thea Pettiford's home, where Brown was killed.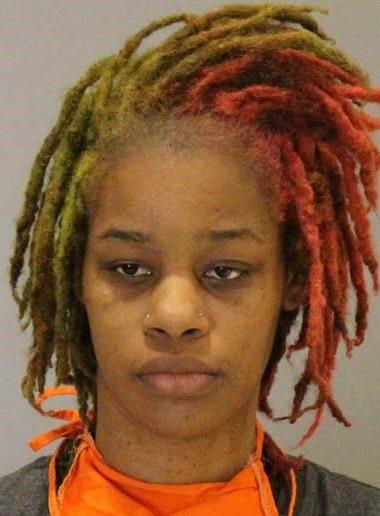 Reddick, 32, who is Shaquia Pettiford's cousin, has been charged with first-degree murder and two firearms charges.
The defendants wore black cloth masks and a disposable mask plus a face shield as they sat in the gallery pews with their attorneys.
Omaha Police Detective Ryan Hinsley testified that Reddick fatally shot Brown less than 30 minutes after Brown kicked in the front door of Thea Pettiford's home near 39th and Grant Streets in the early-morning hours of Nov. 15.
Brown, who had been in a tumultuous relationship with Shaquia Pettiford for five years, began arguing with Thea Pettiford, who then started calling her daughter. Once Shaquia Pettiford answered and heard what was happening, Hinsley said, she drove to pick up Reddick and headed to her mother's home.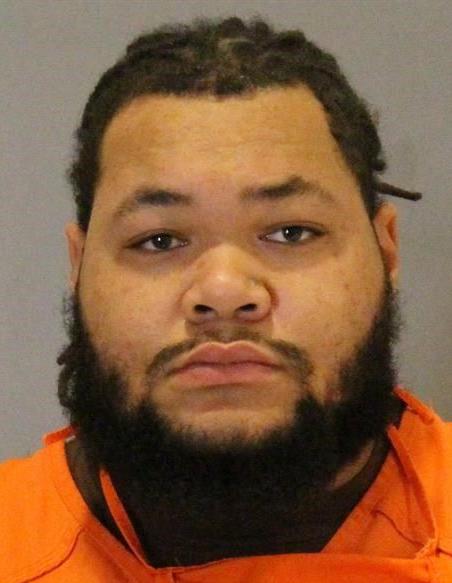 Shaquia Pettiford later told police that Reddick has helped calm Brown down in the past, although the two don't get along because of how Brown treated her, Hinsley testified. Shaquia also told police that her relationship with Brown often turned violent, especially when Brown would drink and then destroy things — he once broke all the windows in her home, Hinsley said.
When Shaquia Pettiford and Reddick arrived at her mother's house, Reddick told Brown he couldn't be at the home and led him to the front yard.
The three stood together outside, Hinsley said. Brown had his hands clasped in front of him near his waist.
Shaquia Pettiford told police she heard Brown say, "If you're gonna pop me, bro, then just do it, blood." Pettiford said she was on the phone with someone when she heard a single gunshot. She claimed not to have seen anything.
Another witness, who was sitting in the living room, saw a muzzle flash through the broken front door. Thea Pettiford did not witness the shooting, Hinsley said, and told police she was in the bathroom.
Brown dropped to the ground. He died of a gunshot wound to the left side of his head.
Shaquia Pettiford tried to revive Brown and called 911 at 3:11 a.m. Hinsley said Pettiford and Reddick were at the home only five to seven minutes before the shooting occurred. In a later interview with police, Pettiford said she knew more but held back because she would be talking about family.
Afterward, Thea Pettiford, the witness and Reddick left. As they were driving, Reddick told Thea Pettiford to stop the car, which was near Adams Park. Reddick left the car, walked behind a tree and returned. The witness later told police she thought Reddick had ditched the gun. Officers searched the park within hours, Hinsley said, but were unable to find a weapon, and they have not found the gun used in the shooting.
Reddick was known to carry a gun, the Pettifords told police, although they denied seeing Reddick with a gun that morning. Reddick has been convicted in federal court on a firearms charge as part of "Operation Wipe It Down" in 2015, when authorities arrested him and 27 other gang members on various charges.
Brown's family said later they think it was a setup because Shaquia Pettiford could have called the police to handle the altercation, as she has done in the past. Hinsley testified that Shaquia Pettiford told detectives that she never had called the police on Brown.
Shaquia Pettiford had been with Brown's family the night before he was killed, so to Brown's mother, what happened felt even more like a betrayal.
Ann Brown said, "There are so many different ways they could have avoided this."
Alia Conley's memorable stories from 2020
A last-minute 2019 homicide and police shooting; Nebraska Crossing opening drama; troubles with the Omaha police helicopter unit; a strange fatal shooting in central Nebraska; and an inmate who admitted to a World-Herald reporter that he killed a convicted child sex offender.
These are some of World-Herald writer Alia Conley's top stories from 2020.