A judge this week ordered an Omaha attorney to a halfway house and treatment after he was found near death in a parking lot at 30th and Lake Streets.
On bail after police say they found him with heroin, meth, cocaine and mushrooms, attorney Robb Gage was found slumped over the wheel of his car in a Walgreens parking lot the afternoon of Aug. 14.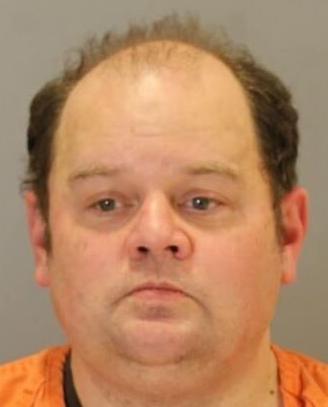 Taken for treatment, hospital officials did not perform a blood test to determine what substances had caused him to lose consciousness. Gage told police that he took two hydrocodone pills for a toothache, but authorities doubt that would have caused him to overdose.
Facing four felony drug charges, Gage, 44, had gone to the Betty Ford Center this spring to try to clean up after admitting that he gets addicted to almost anything. Gage — who does criminal defense work, including court-ordered appointments — has admitted his history of chemical dependency. He had DUIs in 2004 and 2008 and was charged in 2012 with a felony aggravated DUI after he drove drunk, rear-ended a car and then tried to run away. A bystander chased him down and tackled him on the street that runs between the Douglas County Courthouse and the federal courthouse a block away.
After completing the program at Betty Ford, Gage returned to Omaha in early June, working at a local restaurant and trying to maintain his sobriety.
"It's a lot harder than I thought it would be," he said this week.
Told that his near-death experience scared a number of people in the courthouse, where he is well-known, Gage replied: "I know. It scared me, too."
Gage stands accused of doing the casserole of drugs with John K. Cameron, a 39-year-old client he was representing on charges that Cameron brought back heroin after an Amtrak trip from Denver. Gage also was rooming with Cameron — a relationship that had legal experts questioning whether Gage was giving advice to felony drug defendants to get them to avoid cooperating with law enforcement authorities.
Gage is awaiting trial on the four counts of felony drug possession. His attorney, Greg Pivovar, said he is checking into options for treatment at Valley Hope rehab center.
Prosecutor Brenda Beadle, chief deputy Douglas County attorney, said Gage overdosed in 2017 and twice in 2019. She said she might have argued that Gage should be placed in jail, for his own safety, but for this fact: the jail is trying to keep COVID-19 in check and authorities are being asked to minimize the number of inmates sent there.
Douglas County District Judge Thomas Otepka ordered Gage to the halfway house to complete treatment and to refrain from any drug use while the case is pending.
As Gage was getting ready to leave the courtroom, a sheriff's deputy ratcheted open his handcuffs and approached the attorney. "We're taking him, right?" the deputy asked Otepka.
The judge shook his head "no."
---