The homeless man who received $700,000 from the Rev. Michael Gutgsell over eight years also was accused of extorting a couple hundred dollars from a Lincoln priest, an investigator said in court Wednesday.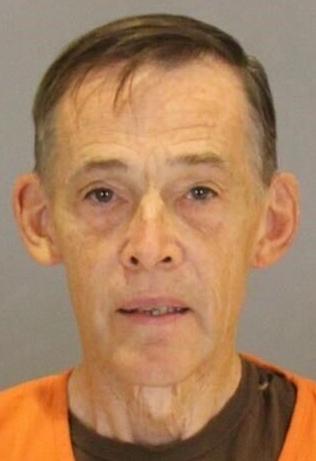 So after Gutgsell admitted that he stole from a Springfield, Nebraska, parish and a retired priest under his care, investigator Bill Mulligan pressed Gutgsell on why he funneled that much money to the homeless man, Michael Barrett. Was it to hide an affair or drugs or other illicit activity?
"It appeared to us that it was an extortion case," Mulligan testified Wednesday. "We asked him numerous times if there was any other reason he gave this man $700,000. Gutgsell stated no, there was no reason he did other than him being a homeless person. He said it wasn't extortion."
With that, Douglas County Judge Marcena Hendrix ordered Gutgsell to be tried in district court on two felonies: theft and abuse of a vulnerable adult. The latter charge stems from Gutgsell's theft from the Rev. Thomas Richling as Richling was suffering from dementia in a nursing home.
Gutgsell's attorney, Joseph Naatz, has suggested that his client was the victim of a con man.
"The common thinking is that there was some sort of drugs, gambling, sexual favors tied to this," Naatz told The World-Herald after Gutgsell's arrest. "But that's just not the case. ... He used the money to help those he viewed as less fortunate."
Prosecutors have said they're dubious of that, questioning why Gutgsell, who served as chancellor of the Archdiocese of Omaha from 1994 to 2003, would choose to steer $700,000 to one homeless man instead of, say, a charity that serves hundreds of homeless people.
Wednesday, Naatz asked Mulligan: "Isn't it true that people who are being manipulated don't know they're being manipulated?"
Mulligan: "At first, yes. But I think after seven or eight years, I'd start questioning things."
Mulligan said his investigation, in concert with Omaha police, found that Gutgsell took about $180,000 from Richling by writing checks to himself or filling out cash-withdrawal slips.
Gutgsell had served as power of attorney for Richling while the retired priest was in a nursing home for three years before his death in December 2019. The archdiocese has said Richling himself was the subject of substantiated allegations of "multiple instances of sexual misconduct with minors" while he was a priest at Christ the King Church in Omaha and at a church in Genoa, Nebraska.
Gutgsell, who's 73, has been relieved of any parish duties.
Gutgsell also admitted to taking about $100,000 from St. Joseph parish in Springfield. The Sarpy County Attorney's Office has yet to charge him with that theft. It's not clear why.
One thing that is clear, Mulligan said, is what Barrett used the money for. Barrett gambled extensively at Council Bluffs casinos.
"How much?" prosecutor Rachael Henderson asked.
At that, one of Gutgsell's relatives gasped.
That amount included the money Barrett won and the money he received from Gutgsell, Mulligan said. Barrett gambled the $1 million away and has since been banned and barred from Council Bluffs casinos, Mulligan testified.
Naatz allowed Gutgsell to be interviewed because of his contention that Gutgsell was deceived by Barrett.
Gutgsell told Mulligan that he met Barrett, then 40, in May 2013 when Gutgsell was a priest at Omaha's St. Cecilia Cathedral. Gutgsell said the church often had homeless people approach in search of help.
Gutgsell said he decided to assist Barrett by giving "him something (with which) to carry his stuff." Gutgsell said he helped Barrett for three months and then Barrett disappeared for three months. Gutgsell told Mulligan that when Barrett reappeared, he began asking him for money.
Gutgsell said he gave Barrett only cash and always met him in "the front seat of (Gutgsell's) vehicle, normally in a parking lot of the Salvation Army," about a block or two from St. Cecilia's. Barrett isn't a member of St. Cecilia's, and he's not Catholic.
Gutgsell said he took "meticulous" notes of his donations and knew he had given "approximately $700,000 (from) May 2013 to July 2021. Gutgsell advised that he had given Barrett approximately $250,000 of his own personal monies by draining his personal accounts, life savings, insurance and his retirement account.
He then drained much of Richling's accounts and wrote checks to himself from the St. Joseph account. Naatz argued Wednesday that Gutgsell intended to pay the money back. And that Gutgsell was relying on continual promises by Barrett that he would be able to repay the priest by accessing money from Social Security disability payments.
Mulligan testified that Lincoln police investigated Barrett for an episode in which he visited the Rev. James Dawson at a Lincoln nursing home before the Lincoln priest's death. Dawson alleged that Barrett extorted him for $185, Mulligan said.
Mulligan said Gutgsell drove Barrett to visit the priest that day, though it's not clear that Gutgsell knew what the visit was for.
Lincoln police did not arrest Barrett in that incident. However, Naatz noted that Barrett once was charged with felony theft in a separate Lincoln case.
Barrett could not be reached for comment Wednesday. Mulligan said investigators have been unable to find him.
At one point, Naatz pressed Mulligan on why he didn't examine Gutgsell's detailed financial records.
Mulligan: "I wanted to look at these meticulous records that you said ... were in a shoebox."
Naatz: "Did you tell me that (looking at the records) wasn't going to change your decision about what you were going to do?"
Mulligan: "You said they were in such bad shape that you were embarrassed to even give them to me."
Notable Nebraska and Iowa crime news of 2021
Local connection to the Capitol riot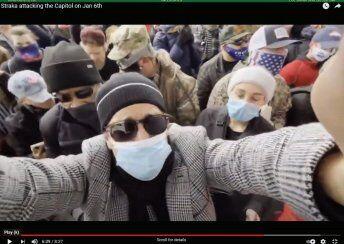 An $11 million scam
The saga of Oliver Glass
Former Omaha gym owner convicted
Former coach, security guard accused of rape
The sentencing of Aubrey Trail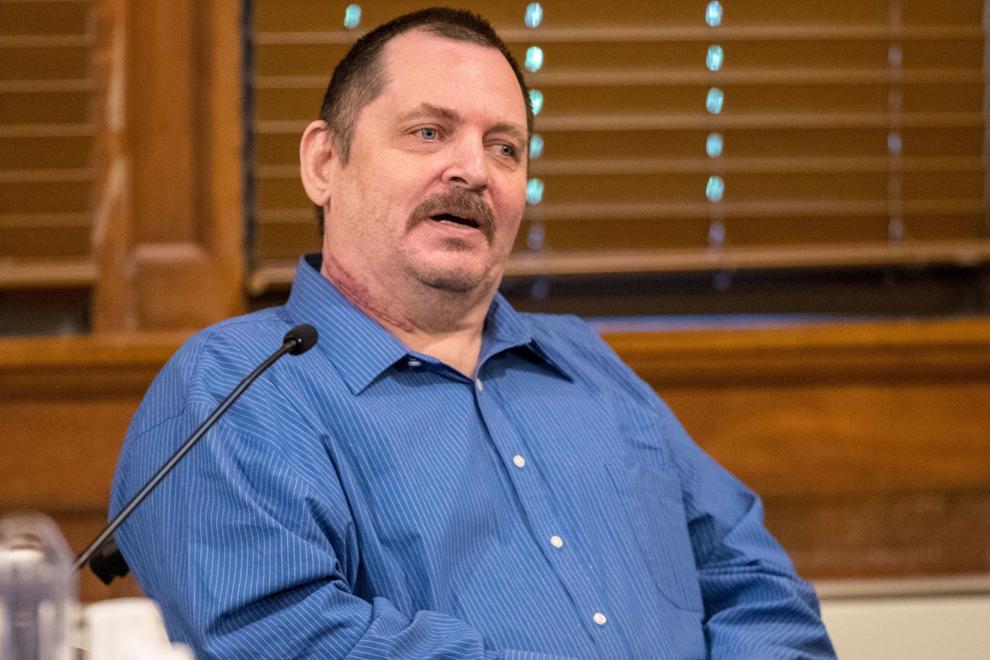 Shooting of Officer Jeffrey Wittstruck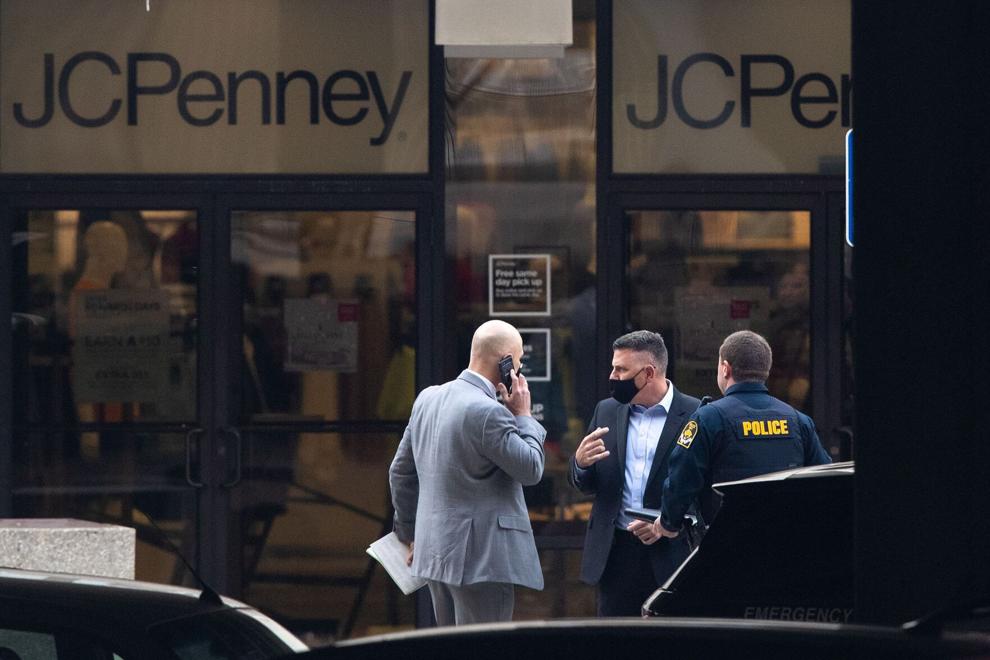 Drunk driver sentenced for fatal crash
Man acquitted of murder but convicted of witness tampering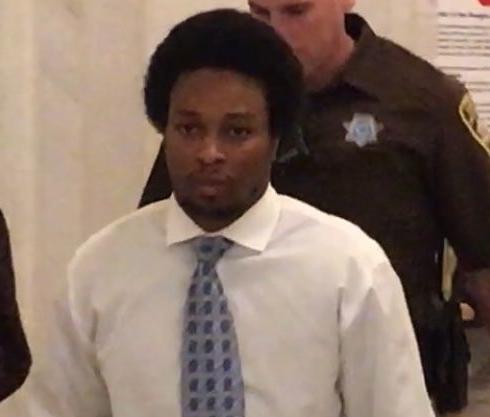 Woman accused in slayings of two men
Gang member not getting off easy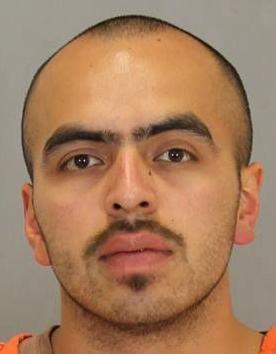 Man sentenced in debit card scheme
Death row inmate dies at 55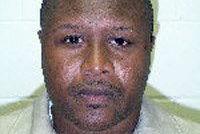 Former Husker Katerian LeGrone acquitted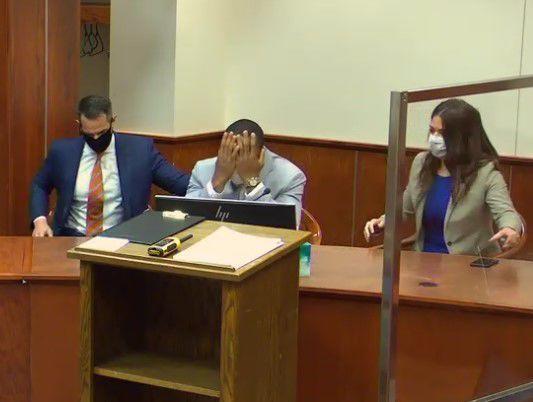 Man convicted in fatal crash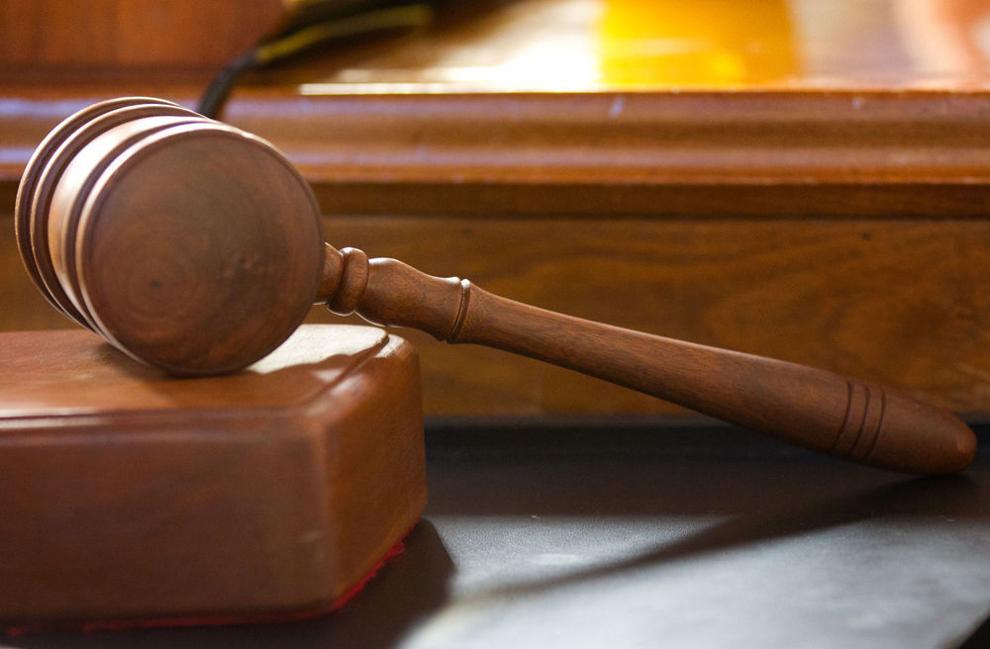 Man pleads no contest to killing sex offender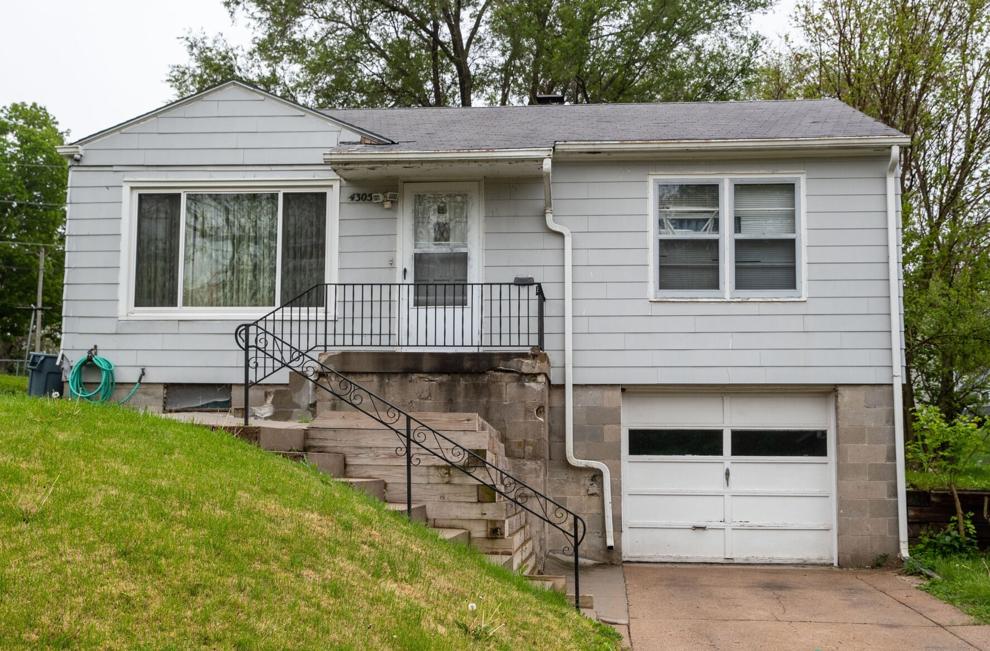 Douglas County landfill scheme
Shooting at Westroads Mall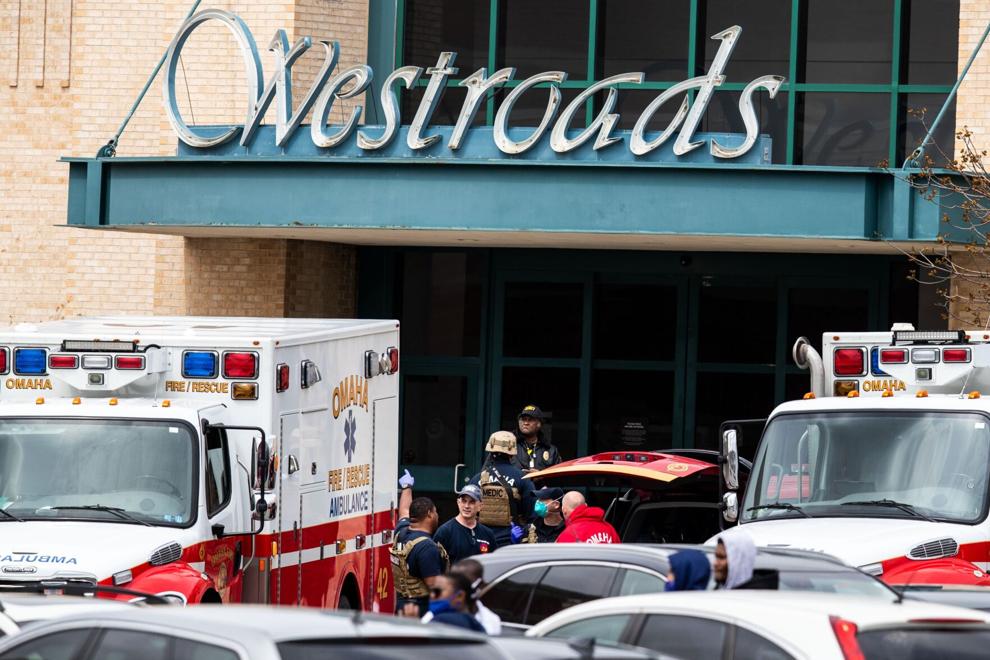 Convicted murderer, child molester dies
Golf cart rustling
Cold case heats up
Defendant returns to Nebraska for murder trial
Teens charged with attempted murder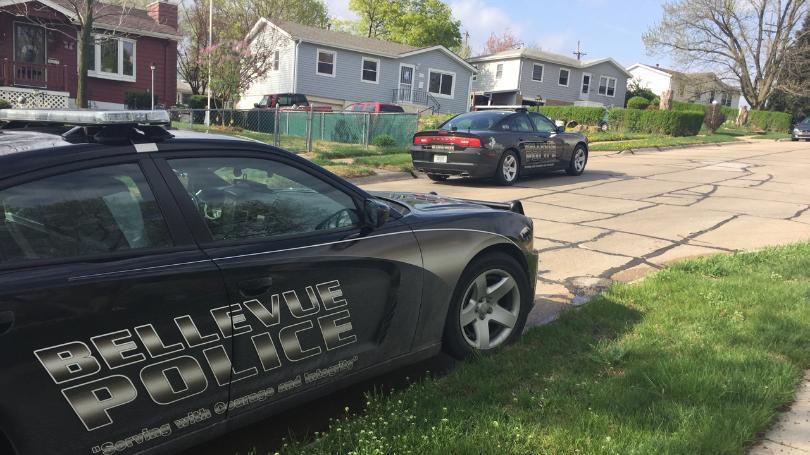 Man charged in threats
Man arrested in April 2020 slaying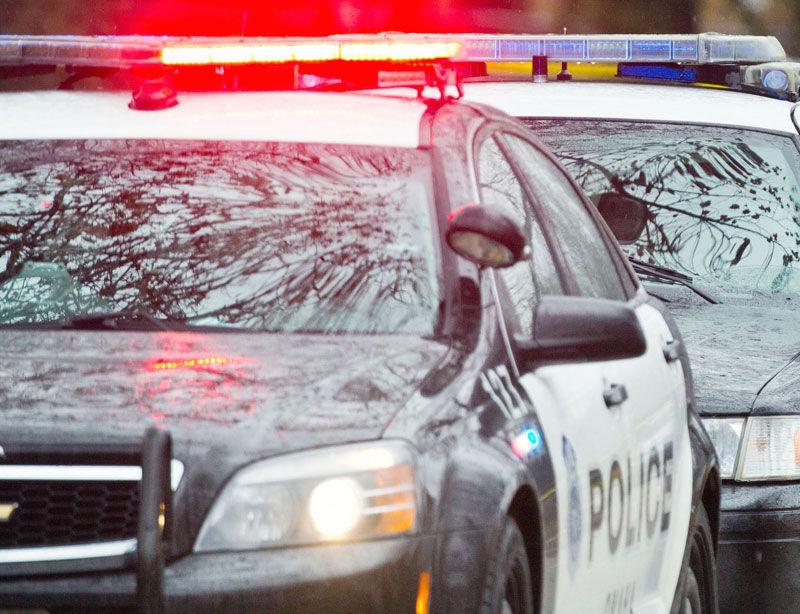 Omahan charged in fatal shooting of two men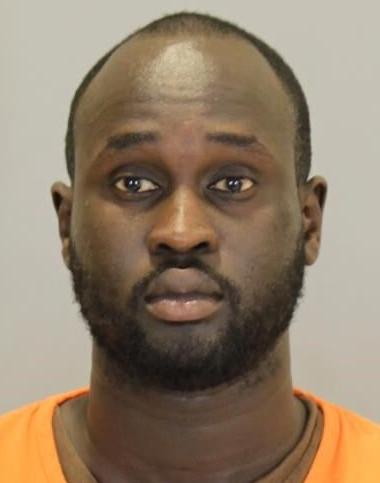 Bellevue man charged in deaths of his children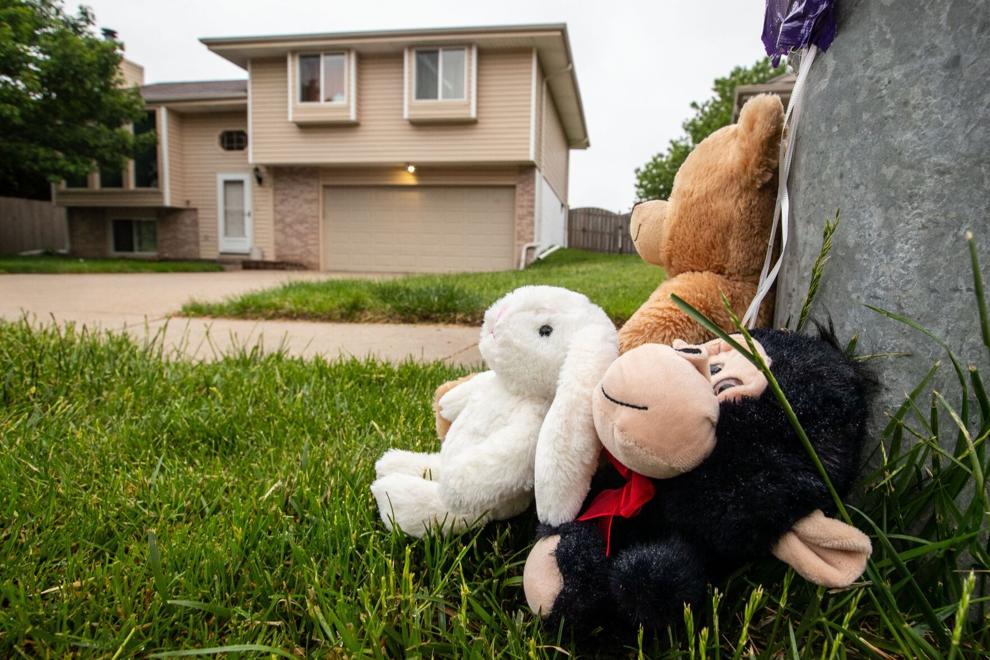 Woman dies after domestic altercation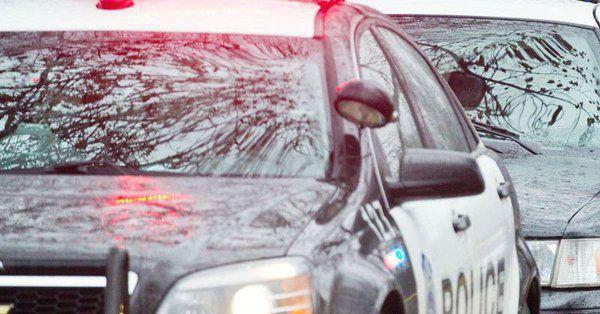 Huge bail set for man who fled to Nicaragua
Man accused of committing and filming heinous crime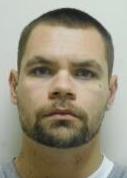 Suspect in Sonic shooting faces unrelated charges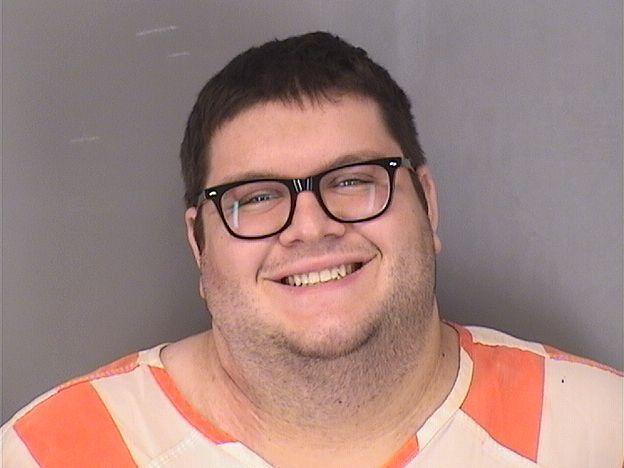 Man gets prison time for deadly robbery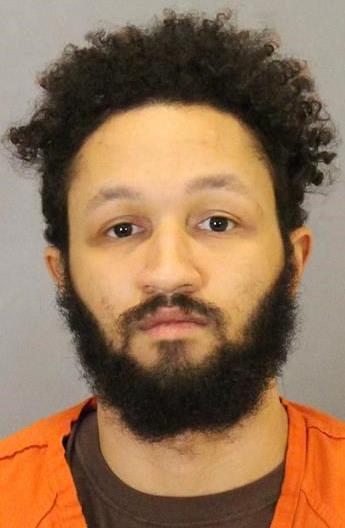 Man charged in November 2020 slaying
Union Omaha player accused in internet romance scam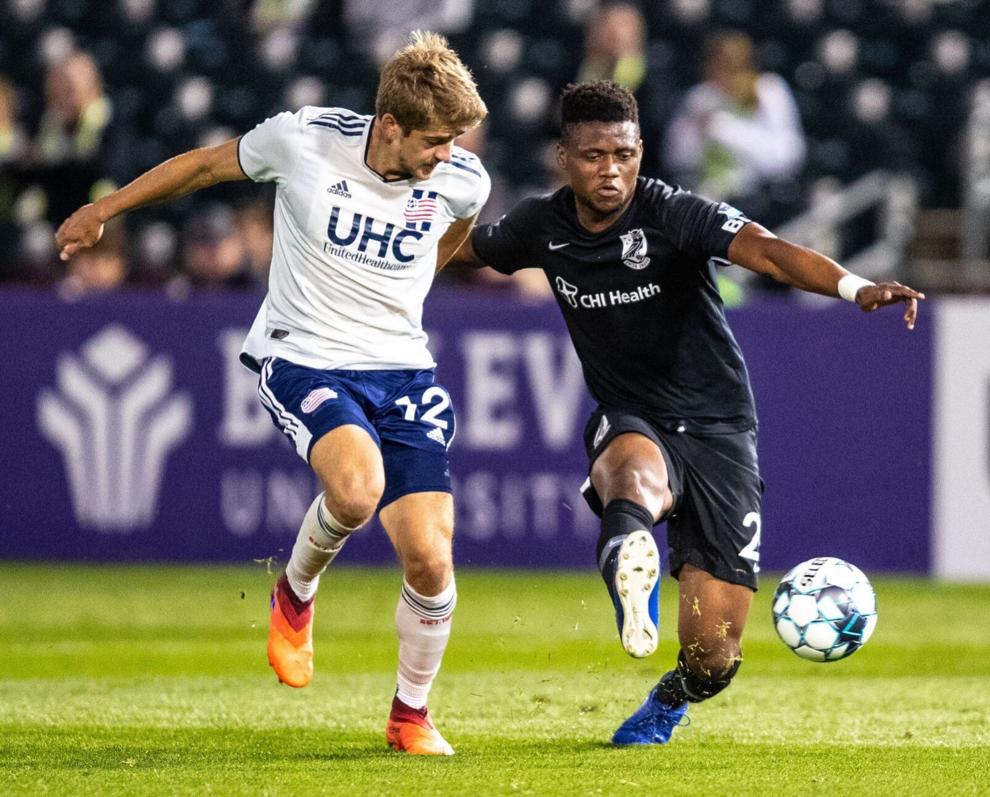 Erica Jenkins wants to change her name
Omaha police officer facing felony charges in Sarpy County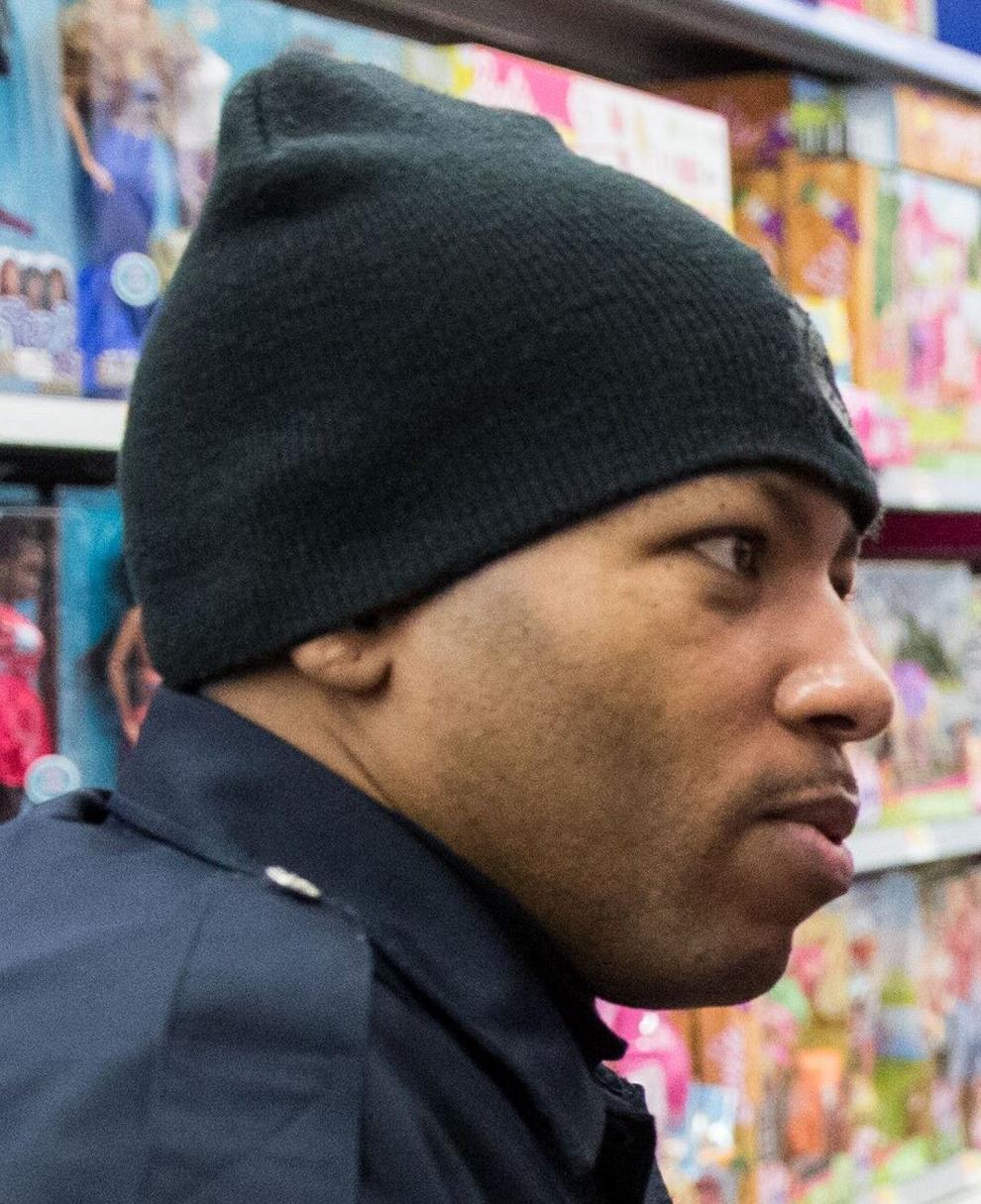 Two teenagers die after shooting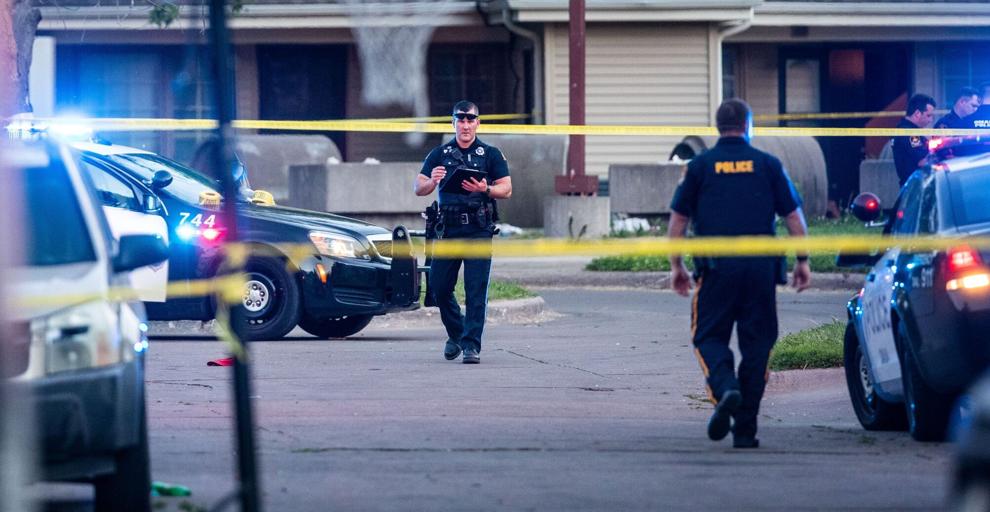 Teen's shooting of father ruled self-defense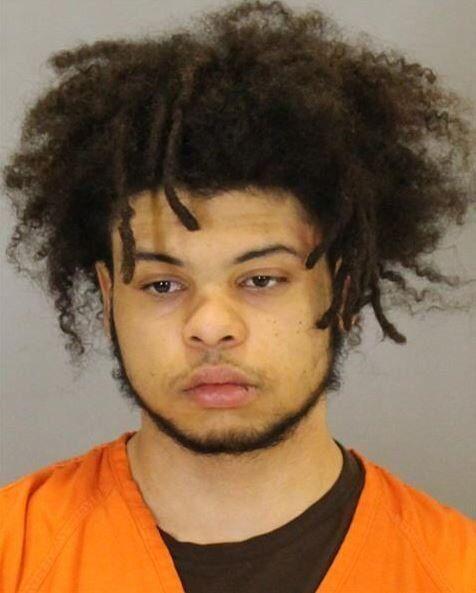 14-year-old among those killed in spike in violence
Father charged in 6-month-old's death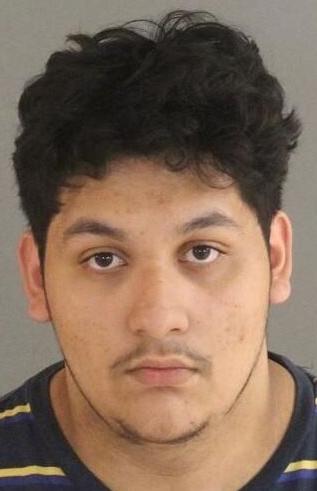 Violent hour: 1 killed, 4 wounded in 2 shootings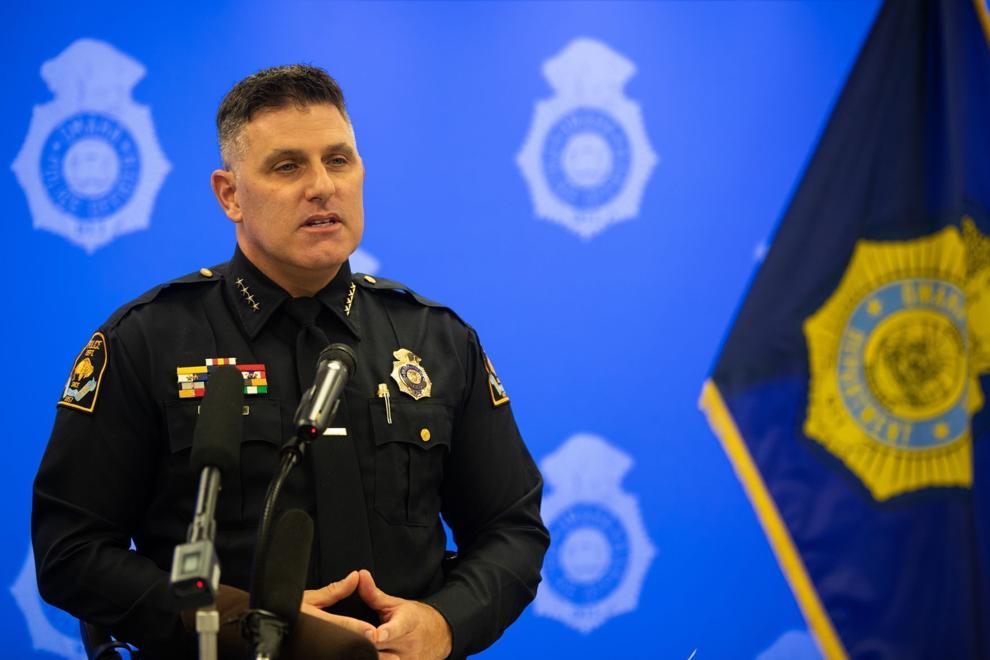 Man says he killed wife because he could no longer care for her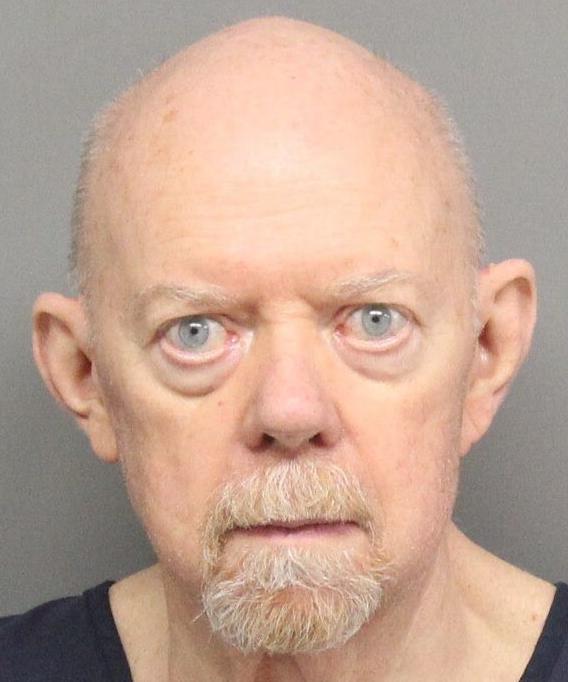 Omahan held on $10 million bail in sexual assaults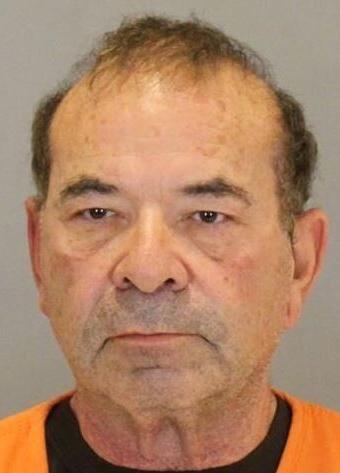 Woman faces decades in prison for sexual assaults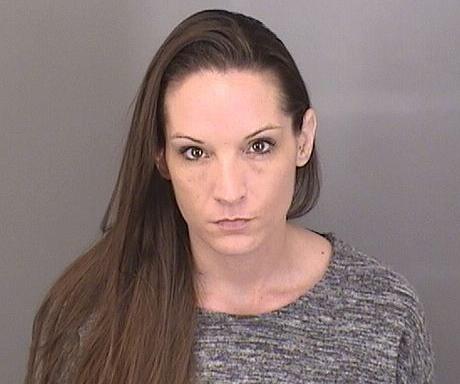 Man put a stop to abuse, then assaulted girl himself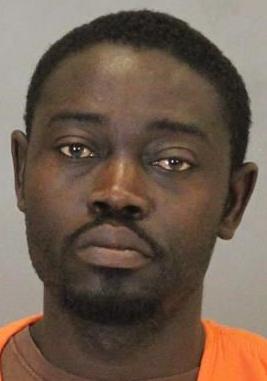 The sentencing trial of Bailey Boswell