The attorney for James Scurlock's family expressed dismay.
The father of James Scurlock expressed doubts.
James Scurlock II, father of the 22-year-old Omahan who was killed May 30 amid unrest in Omaha's Old Market, said he won't believe that the man who took his son's life killed himself until he sees an autopsy or a report.
The elder Scurlock questioned how Jake Gardner, 38, could have killed himself, alleging that he had a police escort when he left Omaha after May 30. Law enforcement officials say that's not true.
"I will not believe that suicide until I see documentation," Scurlock said.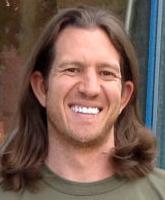 Hillsboro, Oregon, police have refused a World-Herald request for Gardner's autopsy results. They also refused a request by Omaha attorney Justin Wayne, who represents the Scurlock family. The reason given to the newspaper was vague. The reason given to the family: Oregon law precludes police from releasing autopsy information on a suspect.
Wayne said he accepts that Gardner is dead because Fred Franklin, the special prosecutor in the case, told him so. Franklin is seeking a death certificate and will dismiss the case against Gardner after he obtains one.
Hillsboro police sent out a press release Sunday afternoon announcing Gardner's death. They said no foul play was suspected, which is typically code for either a suicide or an accidental death.
Gardner's attorneys, Stu Dornan and Tom Monaghan, told reporters Sunday evening that their client had died "by his own hand" and that he did not leave a note. Dispatch chatter obtained by the Omaha Scanner Twitter account records a police officer and dispatcher talking about Gardner's dad calling police because he checked his son's bedroom and both his son and a handgun were gone. A bit later in the same radio transmission, a woman can be heard weeping in the background.
That some are not yet convinced that Gardner is dead goes to "the heart of distrust between our (Black) community and the government," Wayne said Thursday at a press conference with the elder Scurlock.
While he doesn't doubt Gardner's death, Wayne, who is Black, did express dismay about the way Douglas County Attorney Don Kleine has spoken in the aftermath of Gardner's suicide and Franklin's Wednesday press conference.
Kleine criticized Franklin, saying he thought the former federal prosecutor went in with an agenda on what he wanted grand jurors to conclude. After investigating for five days, grand jurors charged Gardner with manslaughter, terroristic threats, attempted first-degree assault and weapon use.
Kleine said that in asserting self-defense, Gardner's attorneys would have tried to establish Scurlock's propensity for violence. In turn, Kleine questioned whether Franklin presented evidence that Scurlock had been "terrorizing" others that night.
Kleine didn't specify what that meant, but a law enforcement official told the newspaper that Scurlock and a friend had been pushing a skateboarder before a bystander intervened. No video has been found to prove that allegation. Kleine also alluded to vandalism committed by Scurlock that night and to prior assault convictions.
Wayne noted that grand jurors rejected Gardner's claims of self-defense and said they classified Scurlock as "what he was: the victim in this case." Wayne said he has never denied that the younger Scurlock had been seen in a downtown building that night toppling computer monitors or that he had brushes with the law in his past.
But such property damage doesn't amount to committing acts of terror, Wayne said.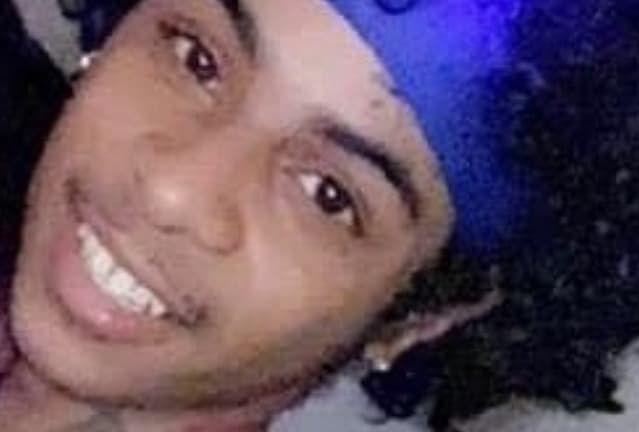 Kleine's "ethics and morals are very, very questionable," the elder Scurlock said. "Never have we had a prosecutor so cowardly dehumanize and demoralize a victim."
Said Wayne: "The victim deserves better. More importantly, the community deserves better than to dehumanize the victim over and over again."
Kleine fired back Thursday afternoon. He said he doesn't consider Scurlock a victim.
"I wasn't giving opinions about him," Kleine said. "I was giving facts."
Asked if characterizing Scurlock's behavior as "terrorizing" was opinion or fact, Kleine said: "I don't know for what other purpose that is, to destroy property and create mayhem."
Wayne said the facts about the younger Scurlock are that he was the father of an infant girl, a volunteer with his sister's volleyball club and a young man who was beloved by his family and was the life of their gatherings.
Gardner had his own record, having been cited on suspicion of misdemeanor assault at least three times. In a 2013 case near his downtown bars, Gardner reached in his waistband (where police would later find a gun) and threatened to shoot a parking garage employee. He never served jail time.
At the Wednesday press conference, Franklin suggested that Gardner and Gardner's father, David, were the aggressors. He said the two and others were armed and waiting inside his darkened bar that night for a looter to break through the bar's window so they could "light him up."
After Scurlock and his friend Tucker Randall apparently threw objects — Scurlock had a rock, and Randall had a signpost — at the bars' windows, Gardner, his father and a bouncer emerged from the bar, not knowing whom they were looking for.
David Gardner twice pushed a young man who was filming another would-be vandal at a neighboring business. Randall then decked David Gardner. Jake Gardner ran to find out who had pushed his father down. And the 90-second confrontation between Jake Gardner and James Scurlock ensued.
Walking backward, Jake Gardner told Scurlock and another man to "keep the (expletive) away" and lifted up his shirt to show a gun in his waistband. Holding a knife in his right hand, David Gardner shoved Scurlock to the side with his left hand. Scurlock pushed a bystander next to Jake Gardner. A woman tackled Jake Gardner from behind, and Randall hovered over the two as they wrestled in a puddle. Jake Gardner fired what he described as two warning shots.
Randall and the woman fled, and Jake Gardner started to get up off the ground.
Scurlock then jumped on Jake Gardner. Scurlock's supporters have long suggested that he pounced on Gardner because Gardner was an "active shooter." Eighteen seconds later, Jake Gardner, having yelled "get off me" several times, switched his gun to his left hand and fired over his shoulder, killing Scurlock.
In recent months, Wayne said, Scurlock's relatives held off on sponsoring rallies or gatherings because they didn't want to influence witnesses in the case. An online fundraiser has netted almost $276,000. Some of that money is being used for a college fund for Scurlock's daughter. More of it will be used to set up a scholarship fund in connection with the volleyball club, Wayne said.
Wayne said his investigation is continuing. He said he wouldn't comment on what his inquiry has found because the case might end up in civil court. Asked if his clients planned to sue Gardner's estate or others, Wayne declined to comment. "We have not exhausted all remedies," he said.
One thing he won't do, Wayne said: second-guess the grand jury.
"We have to respect our legal system," he said. "If we don't, it's anarchy."