Update, 1:25 p.m. Friday: 
The Omaha Police Department on Friday released the main portions of the two officer body camera videos and cruiser camera video from the Nov. 19 fatal shooting of Kenneth Jones.
Officials from the department had denied written requests to view the videos even after a grand jury in March declined to indict the officers.
The department reversed course Friday and provided the three videos to members of the news media for dissemination.
----------------------------------
From the moment the Omaha police officers unclicked their seat belts, the situation was tense.
"He's reaching. Hey, stop reaching!" Officer Dan Faulkner yelled, kicking the back bumper of the car as he approached it.
Faulkner ordered the car's occupants to show their hands. Three women immediately stuck their hands out of the windows. But Kenneth Jones continued to shift in the back seat of the gray Dodge Charger. He kept his hands buried, not reacting or responding to the officers' commands.
"Do it, dude," Officer Richard Martier said. "I've got my ****ing gun right on your face."
The officers sensed that Jones might have a gun. Their suspicions ended up being right.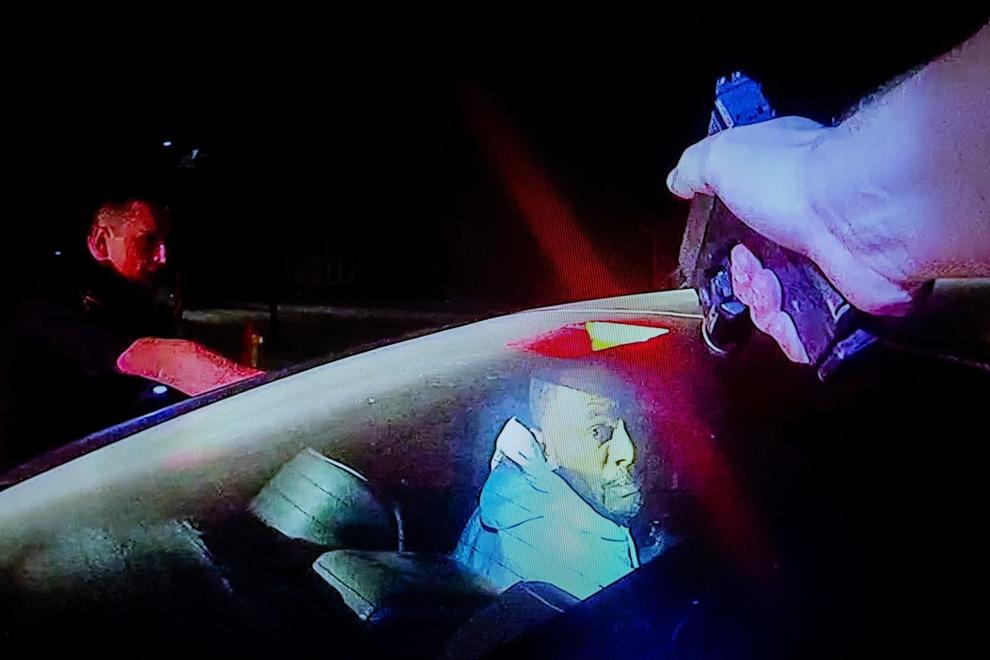 The gripping body camera video was played Thursday morning to a group of reporters who had filed a formal request through the clerk of the Douglas County District Court. They sought to view exhibits from the March grand jury investigation into the fatal shooting of Jones, 35, during a Nov. 19 traffic stop at 27th and Harrison Streets.
A grand jury of 16 Douglas County residents watched the same videos and viewed the same exhibits. They found that Faulkner was justified in the shooting. The entire altercation, from when the officers got out of their cruiser to when Faulkner fired shots, was just over one minute.
Faulkner later testified that during a struggle after Martier pulled Jones from the car, Faulkner traced Jones' right hand into his pants.
"When my hand met his, he was holding on to a gun," he said. "I felt the metal. I felt the plastic grip. I felt the trigger guard, at which point his finger was actually on the trigger guard on the trigger."
Martier had hold of Jones' left elbow to prevent him from reaching. But Jones' right hand still was on the gun, according to Faulkner.
Faulkner yelled, "He's got a gun, he's got a gun." Jones lunged away from Martier when Faulkner called out to his partner by his first name.
"Gun, gun, gun," Faulkner yelled. "Rich!"
Faulkner fired four shots, striking Jones three times — in the lower back, right shoulder blade and upper mid-back — from about 6 feet away. Jones fell onto his stomach.
Another minute later, when Faulkner and Martier went to turn Jones over, they pulled his right arm out from under his chest. Under his chest was a black handgun.
Faulkner said he thought that Jones was going to shoot his patrol partner of 4½ years. The two, who had trained together, were working their usual 4-to-midnight shift in South Omaha.
"I didn't want to give him the chance to get the weapon out to use it on us," Faulkner told an Omaha police detective two days later. "That's what I believe he was doing."
Women who had been in the car with Jones disagreed. As Faulkner and Martier performed chest compressions on Jones — pumping his chest for several minutes and urging him to "Keep breathing, man" — a woman called out from across the street: "You killed him for no reason."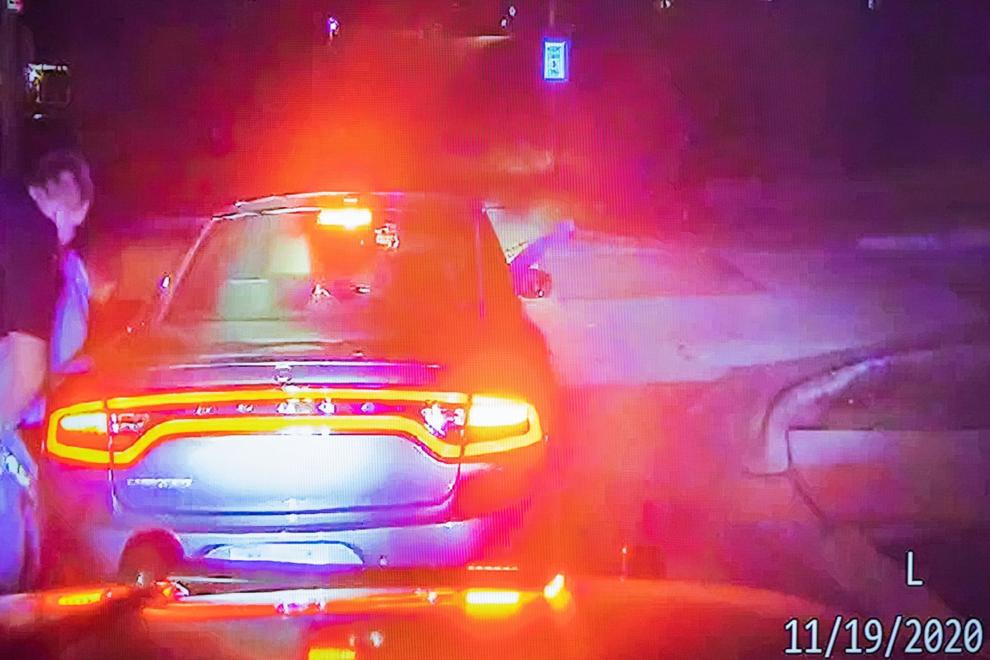 At that, Martier hollered back: "He had a gun! He pulled a gun! There's a gun right there!"
On the video, the gun remained in the grass where it had been, under Jones' body.
The officers stopped the car after noticing that the driver was stopping and starting and moving slowly on 27th Street, "barely moving" and going "super, super slow" toward the stop sign at Harrison Street, Martier later told an officer at the scene. Martier later told a detective that he thought that the driver was intoxicated, although he said he never discussed that with Faulkner.
While the cruiser and body camera footage started while the officers were inside the cruiser and just before the cruiser stopped behind the car, the audio didn't function until about 30 seconds afterward, which is typical.
From the start, Faulkner and Martier repeatedly and loudly ordered all occupants — and then, just Jones — to show their hands and unlock their doors.

Jones never responded, looking blankly at Martier, even when a gun was pointed at his face.
Martier later told an officer at the scene that Jones' eyes looked "dazed and glazed" and that "he was not listening to my words."
An autopsy later showed that Jones' urine and blood tested positive for phencyclidine, or PCP, a hallucinogen.
Martier shone a flashlight into the half-open window of the car door and twice struck the window with the butt of the flashlight. Faulkner, on the other side of the car, had had his gun raised and pointed since he got out of their cruiser.
"Open the door now!" Martier yelled repeatedly as he hit the window with his flashlight. "Stop reaching!"
A woman in the car shouted that no one had a gun. The driver later told police that she was unaware that Jones had a gun and wouldn't have let him into the car if she had known.
At the scene, Faulkner responded: "I don't give a ****. He's not listening!"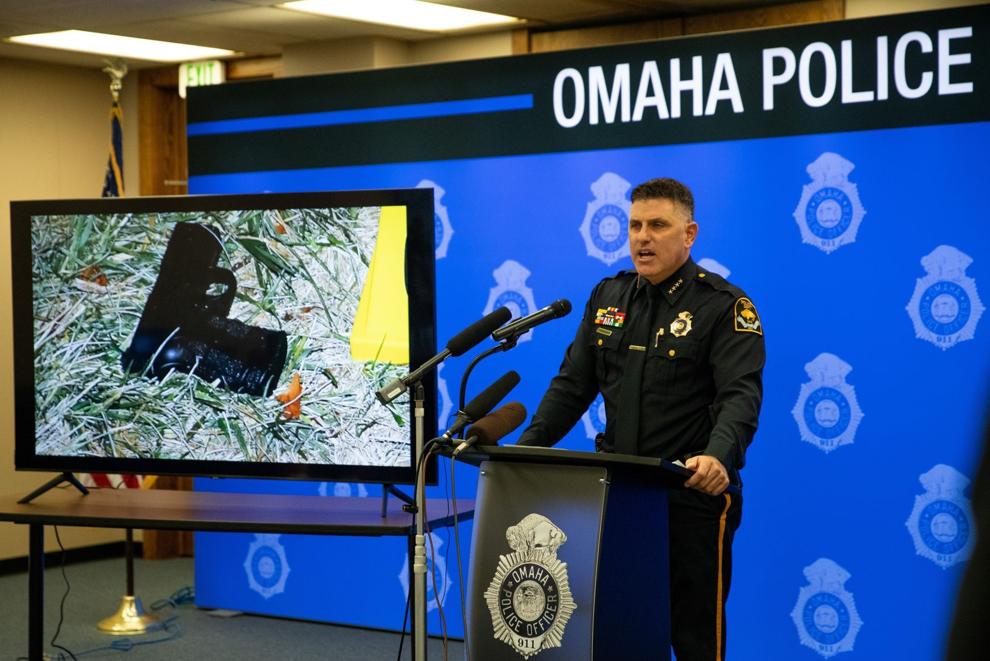 Martier broke the window with his flashlight. Jones turned away from Martier and scooted toward the other door. Martier grabbed Jones' sweatshirt and pulled him out of the vehicle.
At some point during the scuffle, Martier's camera fell off. After that, it only showed black, but the audio continued to function.
Faulkner went over to help Martier and frisked Jones from behind. At several points during the scuffle, Faulkner's body camera video was shaky or black because his chest was up against Jones' back.
Faulkner then reached into Jones' pants.
"What are you doing to me?" Jones asked.
"Watch his right hand. Watch his right hand," Faulkner said. "He's digging. He's got a gun, he's got a gun! ... He's got a gun! ... Gun, gun, gun!"
"Rich!" Faulkner yelled at his partner.
Faulkner fired four times — hitting Jones three times in the back.
Jones stumbled and slid to the ground.
"Hands, let me see your hands!" Faulkner yelled.
For a little more than a minute, Faulkner pointed his gun at Jones' body, yelling at him to show his hands.
Jones' elbows were bent and his forearms tucked under his chest.
As they approached Jones to check on him, Faulkner called out to his partner.
"Rich — he had a gun, dude," he said.
"I know," Martier said. "We've got to render aid."
Martier grabbed Jones' right arm and rolled him onto his back.
"Gun, gun, gun," Faulkner said, his camera showing the black firearm. Officials later determined that it was a loaded Springfield .45-caliber handgun that had been purchased by Jones' brother.
Jones had a felony conviction on his record and would have faced a mandatory three years in prison if convicted on a charge of being a felon in possession of a weapon.
The officers dragged Jones a few feet away from the gun, and Martier started to perform chest compressions. He continued for three minutes until Faulkner took over.
Jones was motionless. His friends had declared him dead, wailing, screaming and crying in the background.
"Oh my God, why'd they kill him?" one woman yelled.
"You killed my homeboy!" one said. "This is not happening!"
Breathless, Faulkner delivered a quick summary to a sergeant who arrived on scene.
"Hey, Sarge, there's a gun right there," Faulkner said. "Traffic stop, he was digging, wouldn't stop digging. Jumped out, we tried to pull him out. He was reaching in his waistband. Had his hand on the gun. Pulled the gun out as we run over here. And I shot him."
Medics arrived about six minutes after Jones was shot.
Officers at the scene separated Faulkner and Martier, as is customary. As paramedics loaded Jones into the ambulance, Faulkner muttered two expletives.
Martier told another officer that he thought that he was going to vomit.
The officers told the grand jury that they suspected that Jones had a weapon because he wouldn't follow their commands and kept fidgeting and shifting in the back seat.
"People — usually when you ask them to show their hands, they put them up," Martier said. "He was refusing to do that. We wondered why. Why did he have his hand in his pants? There was a reason he was doing that."
Said Faulkner: "Immediately, my adrenaline was up. Because normally, when someone is trying to hide drugs or anything, it's small, slow, kind of like sneaky movements. With him, it was big, overt body movements and reaching and moving. And it ... just immediately put me on alert that something was not right."
The videos and exhibits were viewed by five reporters and three community activists Thursday but were not released to the public. The World-Herald had called for the court clerk to allow the newspaper to make copies of the videos and disseminate them to the public via Omaha.com. But officials refused, citing their interpretation of a statute governing grand juries that says "no copies of exhibits or transcripts shall be made available."
The World-Herald countered that the intent of 2016 revisions to the grand jury law was to lift the veil on the secretive process and allow the public to see evidence, such as body camera and cruiser camera videos.
Early Thursday afternoon, former State Sen. Ernie Chambers, who authored much of Nebraska's grand jury law, called on Mayor Jean Stothert to order Police Chief Todd Schmaderer to release the body camera videos, noting that nothing in state law precluded them from doing so.
"I've always been in favor of total transparency in whatever public officials or public agencies do, and especially when it comes to the area of criminal justice," he said. "I don't see any reason whatsoever to prevent the public from seeing what the grand jury saw. It should be an open book."
The law requires members of the public to submit a written request to review the transcript and exhibits. The World-Herald did so in late March.
But the newspaper's executive editor, Randy Essex, said the best evidence of a police interaction is the video — and the video should be disseminated. Departments in Ohio, Minnesota and Chicago have released body camera videos within hours or days of a death involving police.
"The interpretation that this material can be viewed only by appointment is both impractical and falls short of real transparency and public accountability," Essex said. "There is no reason at this point to hide this material from the citizens who pay for every aspect of police officers' work and can face liability for their actions."
At a press conference four days after Jones' killing, Schmaderer promised that the public would see the video. "The body camera footage will be released for sure, and I support its release, but it will happen after the grand jury," he said.
The World-Herald filed a formal request for the videos Wednesday, the second time it has done so in the past month. On Thursday afternoon, a deputy chief wrote back and said the department would not release it.
Hours later, Stothert and Schmaderer said in a joint statement that Omaha police would release the video Friday.
"Chief Schmaderer, Mayor Stothert and the City Attorney's Office have worked diligently to facilitate the release of the body-worn camera video in the Kenneth Jones case," the statement said. "It has always been our desire to release it. The video will be released. The legal explanation as to why the video is being released at this time will accompany the video release."
David Carney, 32, who has been advocating for the release of the videos and has attended the protests demanding the same, submitted a request to view the videos. He did so Thursday afternoon.
Upon seeing Jones get shot, Carney twisted his head and winced. Although he acknowledged that Jones had a gun, he still didn't think that Jones should have been shot.
"I feel horrible. I feel horrible having seen it," Carney said. "Nobody likes to watch these things. I feel horrible for the family, that I'm seeing the footage before most of them."
---
Notable Nebraska and Iowa crime news of 2021
Local connection to the Capitol riot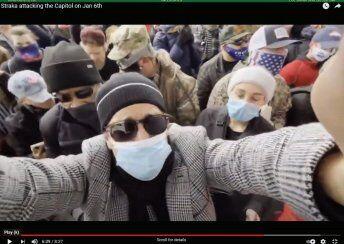 An $11 million scam
The saga of Oliver Glass
Former Omaha gym owner convicted
Former coach, security guard accused of rape
The sentencing of Aubrey Trail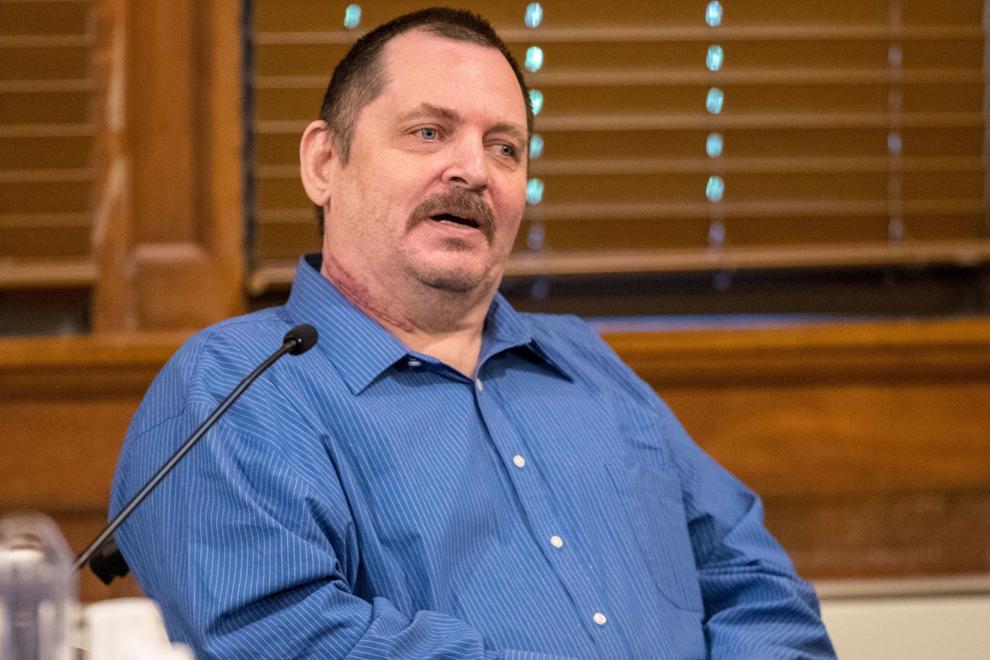 Shooting of Officer Jeffrey Wittstruck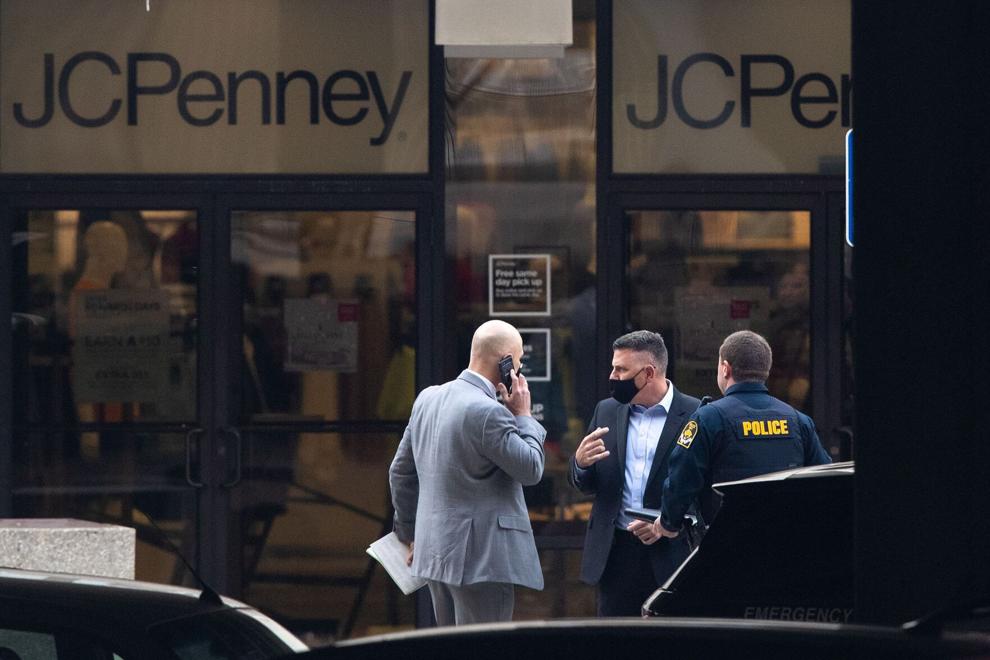 Drunk driver sentenced for fatal crash
Man acquitted of murder but convicted of witness tampering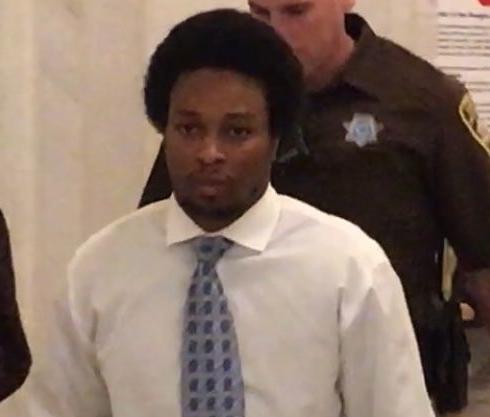 Woman accused in slayings of two men
Gang member not getting off easy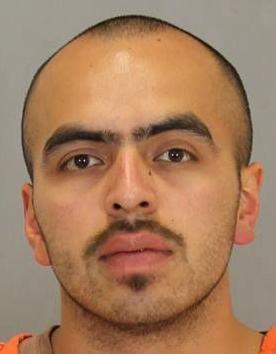 Man sentenced in debit card scheme
Death row inmate dies at 55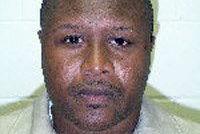 Former Husker Katerian LeGrone acquitted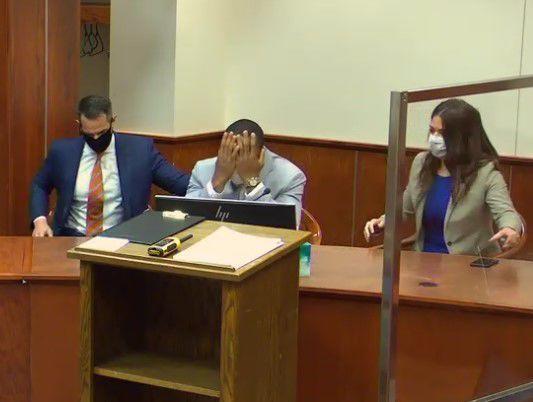 Man convicted in fatal crash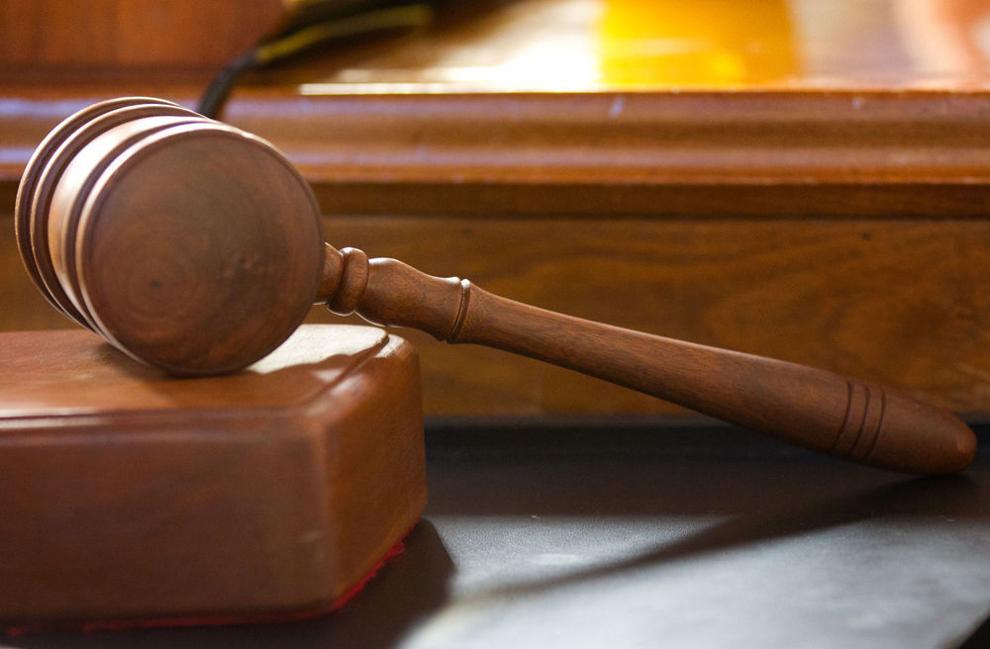 Man pleads no contest to killing sex offender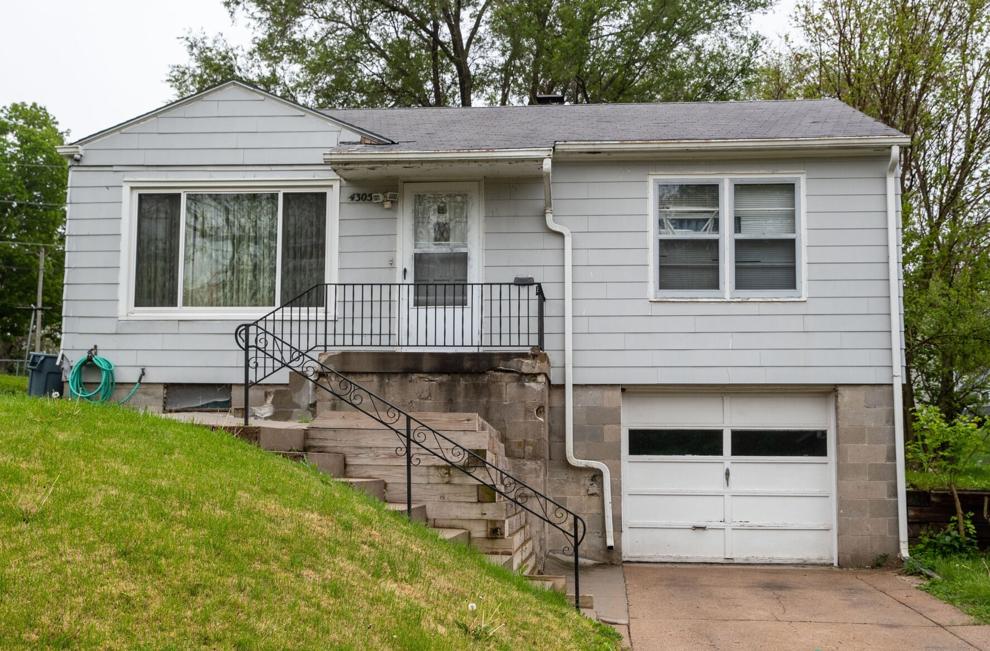 Douglas County landfill scheme
Shooting at Westroads Mall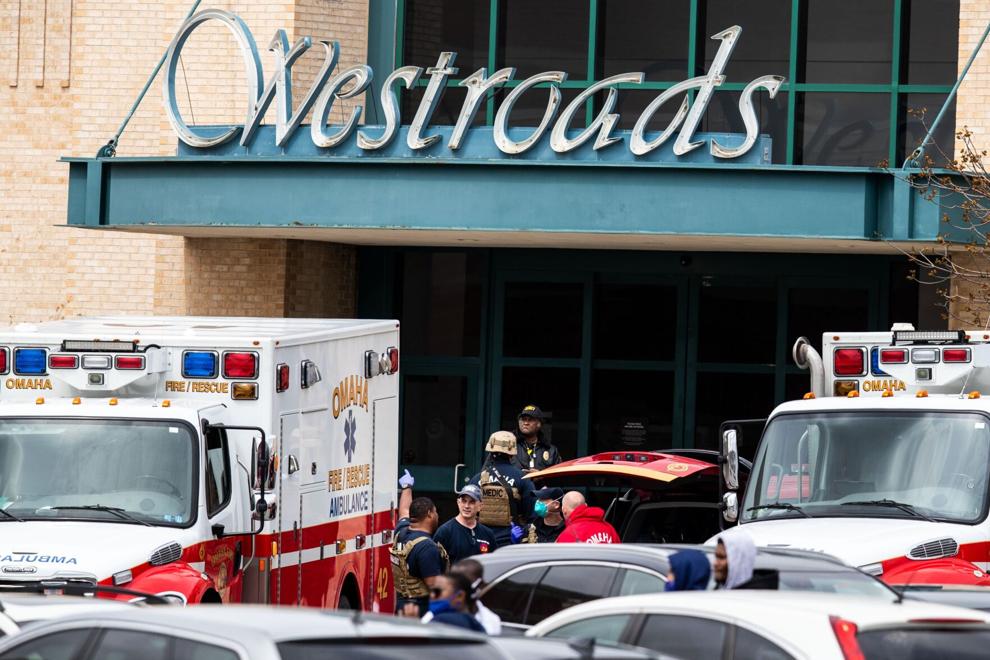 Convicted murderer, child molester dies
Golf cart rustling
Cold case heats up
Defendant returns to Nebraska for murder trial
Teens charged with attempted murder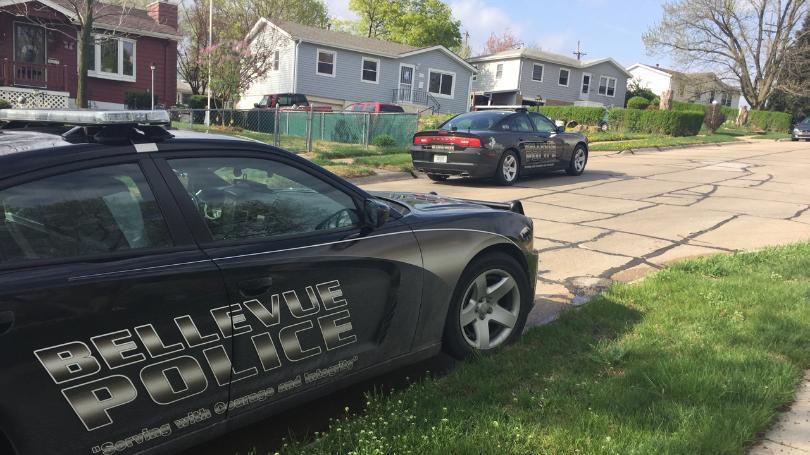 Man charged in threats
Man arrested in April 2020 slaying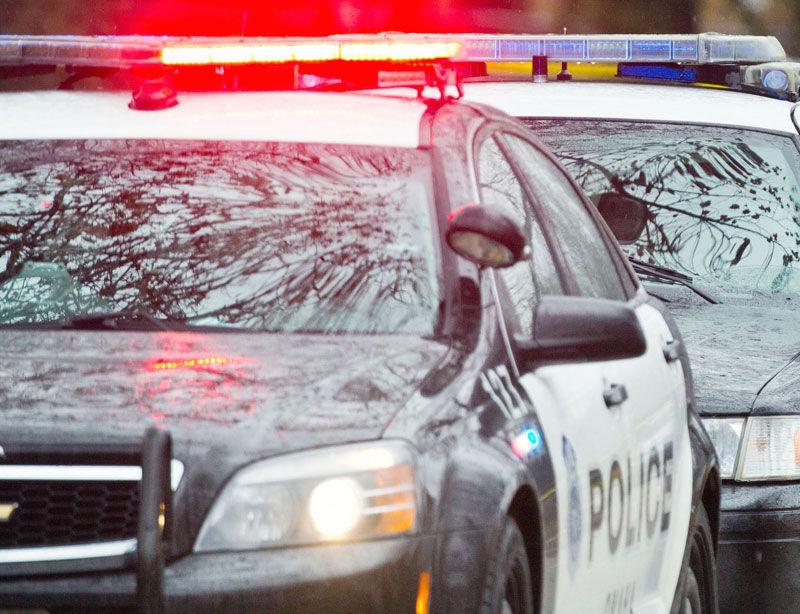 Omahan charged in fatal shooting of two men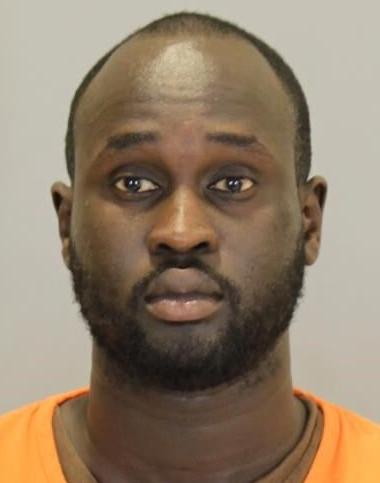 Bellevue man charged in deaths of his children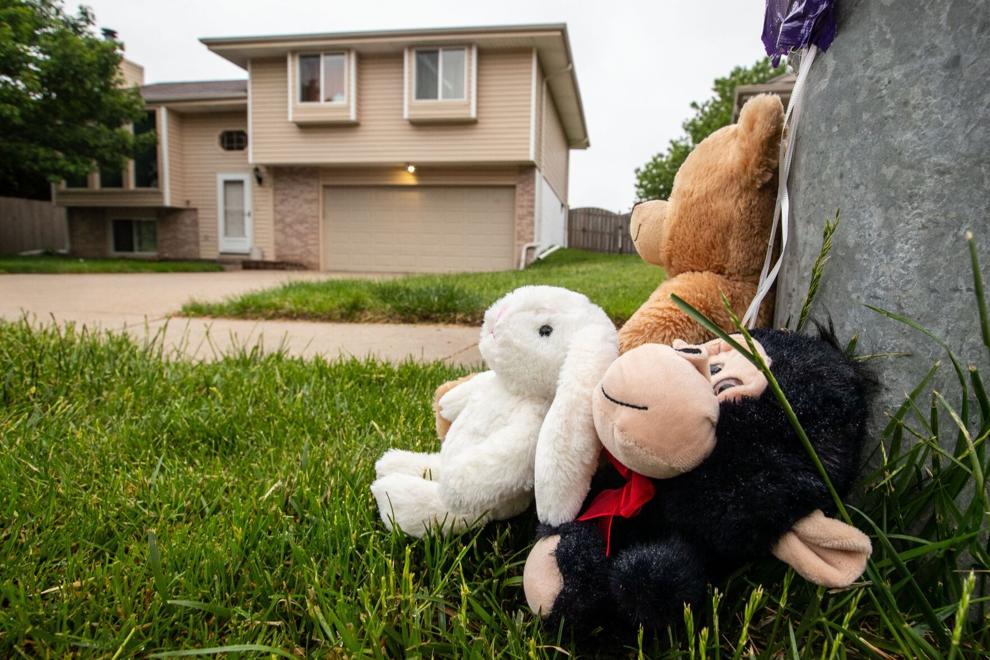 Woman dies after domestic altercation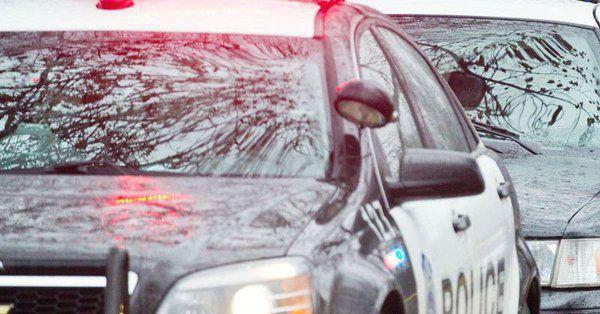 Huge bail set for man who fled to Nicaragua
Man accused of committing and filming heinous crime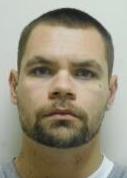 Suspect in Sonic shooting faces unrelated charges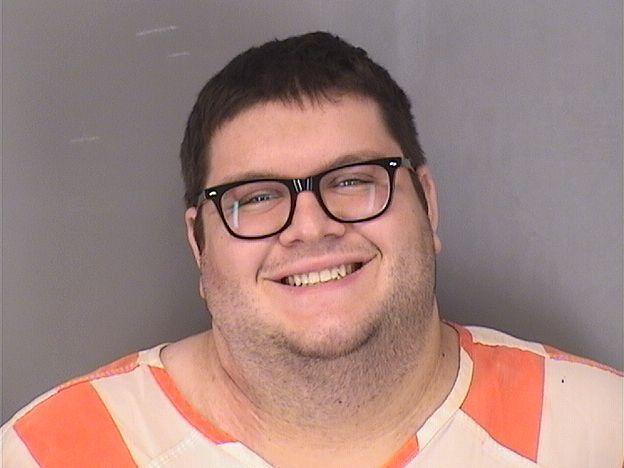 Man gets prison time for deadly robbery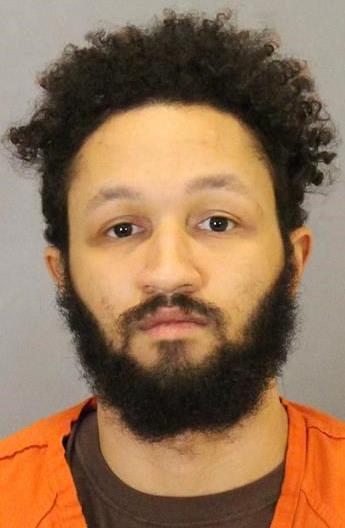 Man charged in November 2020 slaying
Union Omaha player accused in internet romance scam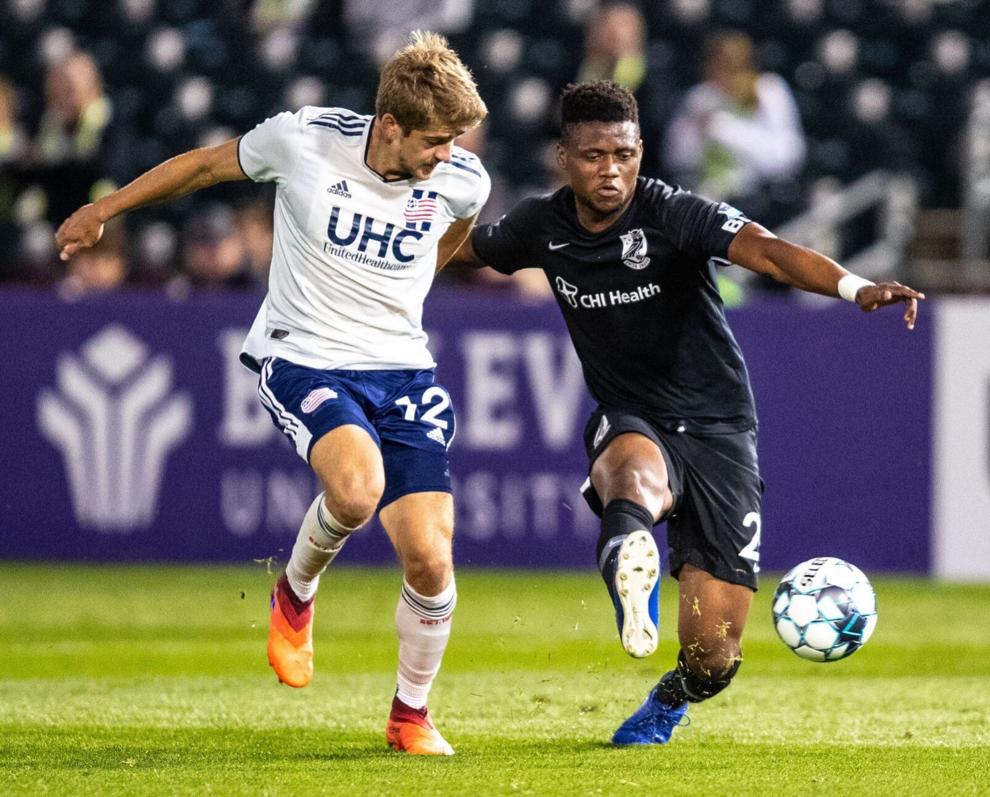 Erica Jenkins wants to change her name
Omaha police officer facing felony charges in Sarpy County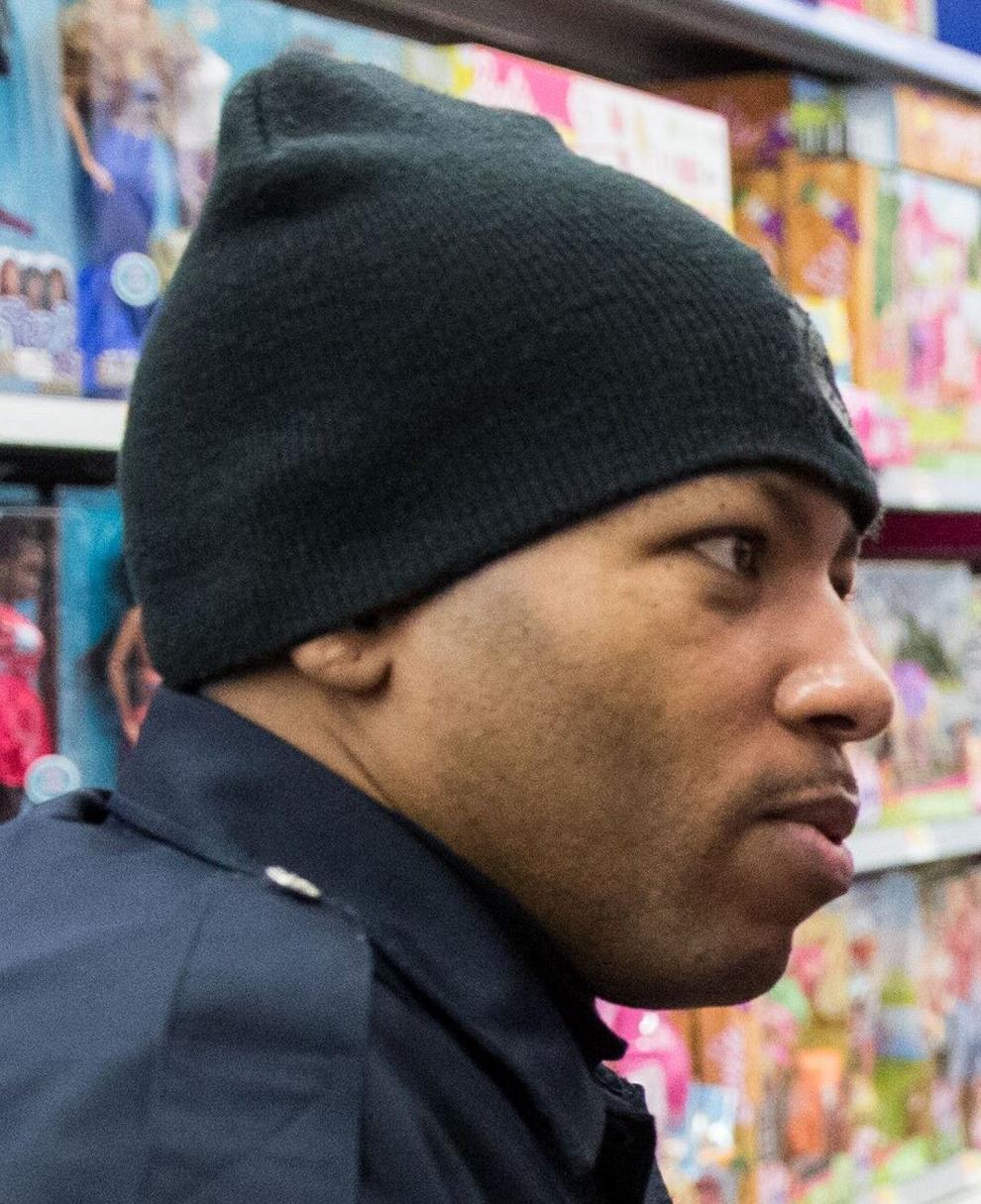 Two teenagers die after shooting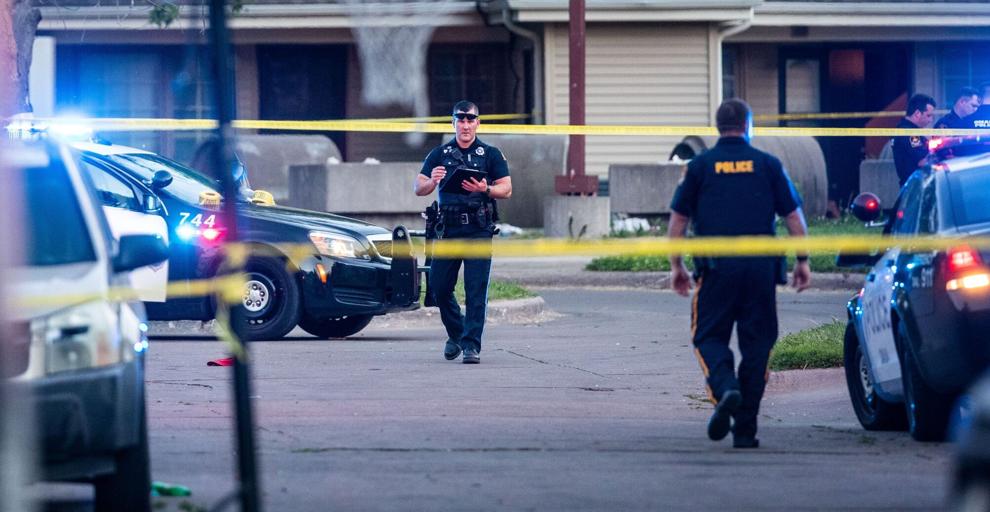 Teen's shooting of father ruled self-defense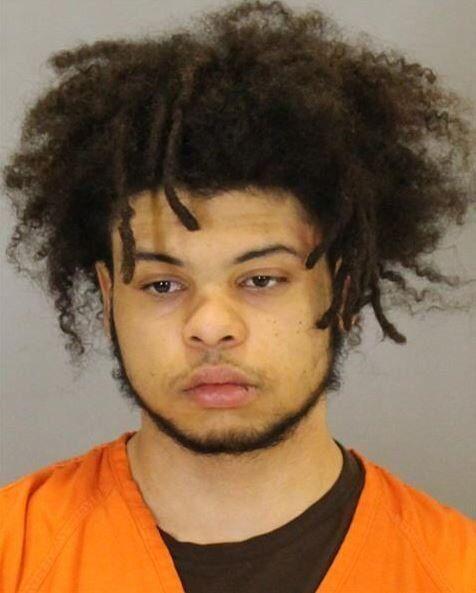 14-year-old among those killed in spike in violence
Father charged in 6-month-old's death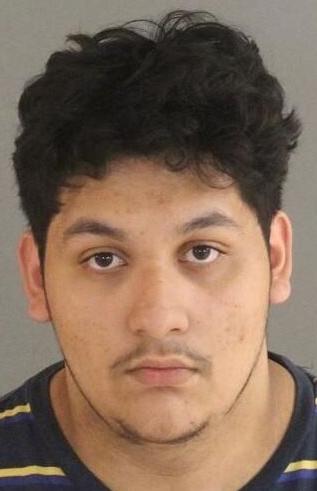 Violent hour: 1 killed, 4 wounded in 2 shootings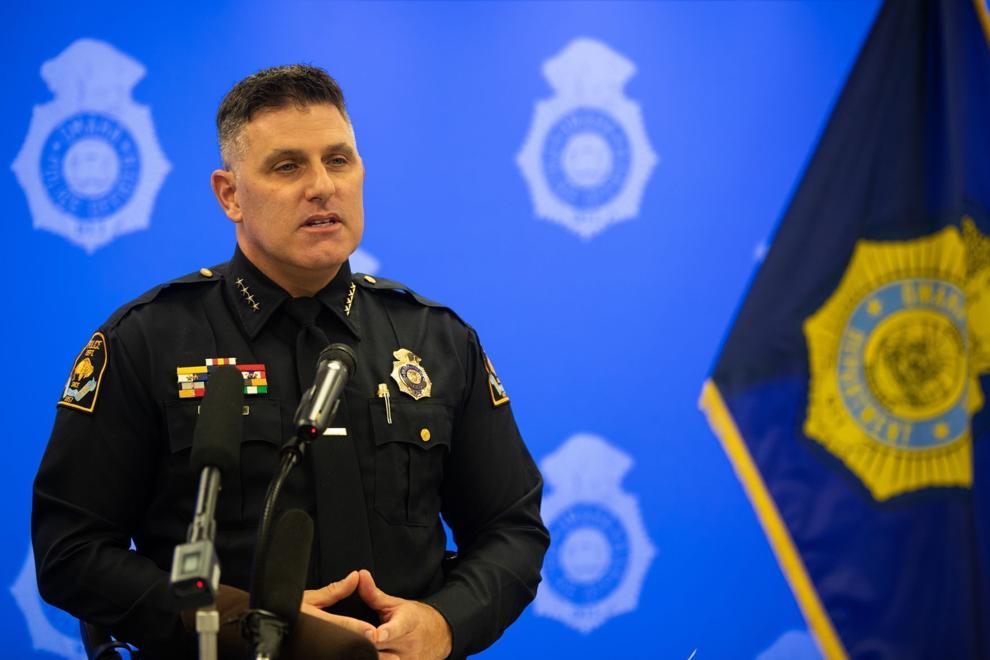 Man says he killed wife because he could no longer care for her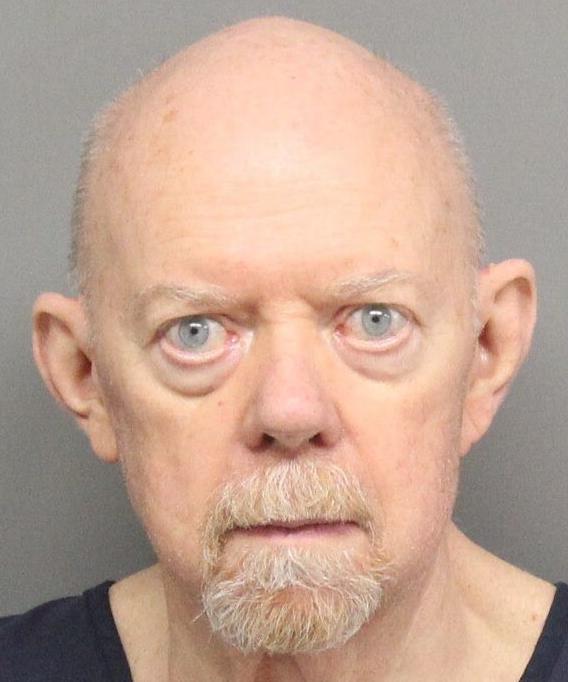 Omahan held on $10 million bail in sexual assaults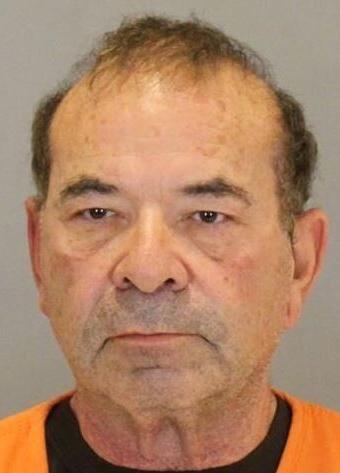 Woman faces decades in prison for sexual assaults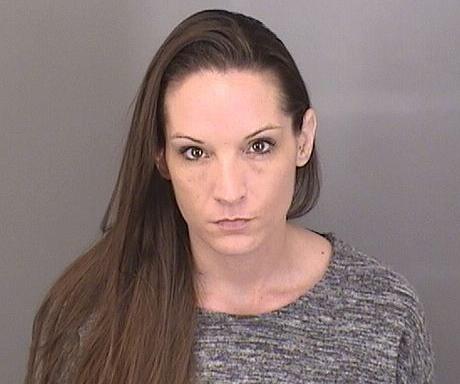 Man put a stop to abuse, then assaulted girl himself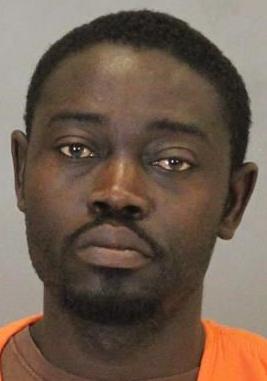 The sentencing trial of Bailey Boswell