Two Omaha police officers were shot and a 38-year-old man was killed during an attempted burglary at a storage facility near 53rd and Center Streets Monday night.
Omaha Police Chief Todd Schmaderer said the two officers responded to a report of a burglary at Dino's Storage, 5328 Center St., about 10:30 p.m. Monday. The officers were let into the building by employees and, at some point, gunfire was exchanged between the officers and Steven Docken.
During the altercation, the two officers, Nicholas Lanning and Joshua Moore, suffered gunshot wounds to their lower extremities and Docken was killed, Schmaderer said. One officer was taken to the Nebraska Medical Center by an ambulance and the other officer was taken to the same hospital by another officer in a police cruiser.
The police shooting was the first of two within 14 hours. OPD officers responded to a report of an active shooter at a west Omaha Target store and fatally shot the alleged gunman just after noon Tuesday. Nobody else was injured in that shooting.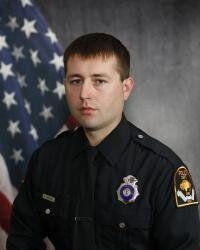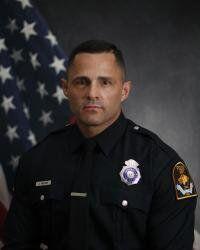 Lanning was shot through his upper leg and later released. Moore suffered a wound near his knee and may need surgery, Schmaderer said.
Lanning has been with the department for about eight years, while Moore has been an OPD officer for less than two years.
Schmaderer confirmed to The World-Herald that both officers were awake and alert after the shooting. He spoke to both officers and their spouses.
Both officers wore body cameras, though one was damaged during the incident. Security video from the storage building will be reviewed as well, the spokesman said.
A relative of Docken, reached Tuesday morning by phone, said the family would "have no comment" about the incident. His mother also declined to comment. According to his Facebook page, Docken attended Benson High School in Omaha.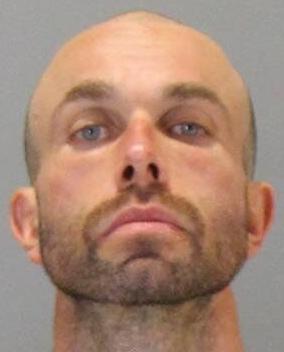 Docken served two stints in the Nebraska Department of Correctional Services. He was most recently released in December 2021 after spending about two years on a charge of attempted distribution and possession with intent to distribute methamphetamine. He also was in prison from December 2013 to June 2017 after he was found guilty of being a prohibited person in possession of a firearm and a theft charge.
Police recovered a handgun at the scene near Docken's body. The police spokesman said the officers entered the storage facility with the assistance of the property's management, who told them that a man was breaking into a first-floor storage unit, which contained a gun case and ammunition.
Officers attempted to make contact with the man who was still inside an open storage unit. When Docken saw them, he ran down a hallway and was pursued by the officers who gave "multiple loud verbal commands to stop running," the spokesman said.
The officers caught up to Docken and a physical altercation began, the spokesman said. Gunfire was exchanged resulting in the wounding of the officers and the death of Docken, who was shot multiple times.
The Nebraska State Patrol and the Douglas County Sheriff's Office will be involved in the investigation along with an Omaha Police Department team.
The officers will be interviewed in the coming days and have been placed on paid administrative leave.
World-Herald staff writers Courtney Brummer-Clark and Paul Goodsell contributed to this report.