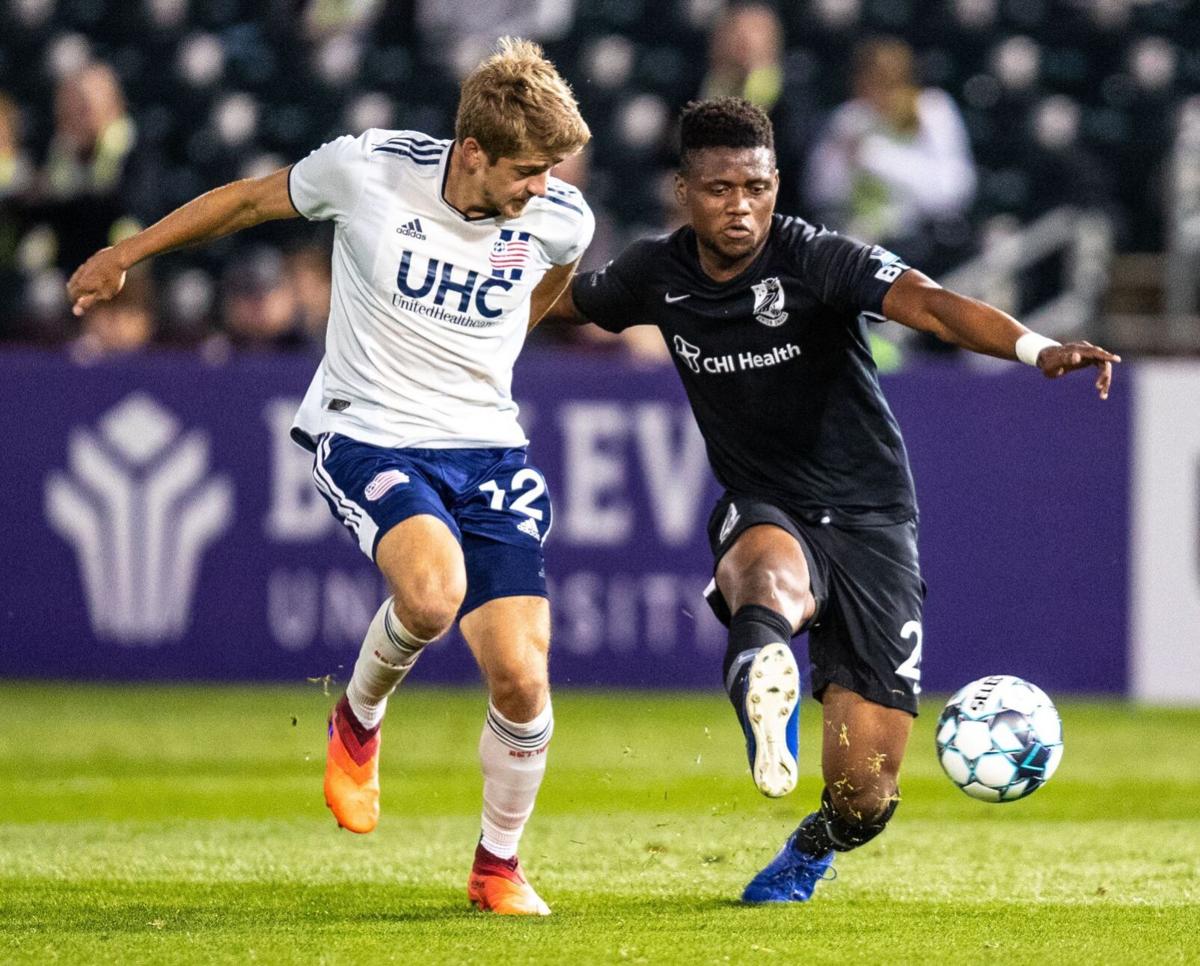 A player for the Union Omaha professional soccer team has been indicted on federal charges in connection with two internet romance scams that authorities say defrauded two people of more than $200,000.
Abdul Osumanu, a 24-year-old starting defender on the team, has been charged with two counts of mail fraud, two counts of wire fraud, money laundering conspiracy and receipt of stolen money in the U.S. District Court for the Southern District of West Virginia.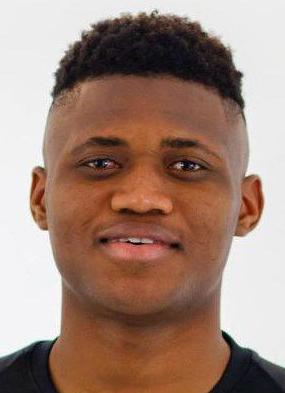 He is accused of financially benefiting "by falsely cultivating relationships" using online or text message communications and convincing people to send money to him and another man involved in the scheme, authorities said.
Osumanu, of Ghana, started all of Union Omaha's first five matches this season, including the game in Madison, Wisconsin, on May 26.
The next evening, he was booked into the Douglas County Jail. He appeared in federal court in Omaha on Tuesday afternoon, the same day the U.S. Attorney's Office announced the indictments.
Wednesday morning, Union Omaha posted a statement on its social media pages.
"Last Thursday afternoon, Union Omaha became aware of a pending legal action involving one of our players," the team wrote. "We are currently gathering information and are fully cooperating with authorities."
Peter Marlette, the general manager for Union Omaha, declined Wednesday afternoon to comment further on the nature of the charges against Osumanu. He did say, however, that Osumanu has been removed from team activities, including practices and games, pending the outcome of his court proceedings. Marlette said Osumanu has not been released from the team.
In a press release Tuesday, the U.S. Attorney's Office for the Southern District of West Virginia announced the indictments of Osumanu and eight other men who are citizens of Nigeria, Ghana or the United States and currently live in various cities in the U.S. The crimes were similar in nature — online romance scams to persuade victims to send money — and totaled $2.5 million from 200 victims. But officials said the cases were not related.
All nine men had been taken into custody by Tuesday, officials said.
Osumanu was released from the Douglas County Jail on Tuesday and is scheduled to appear next week in federal court in West Virginia.
According to the unsealed indictment, Osumanu and another defendant created a fake profile in 2017 of "Amida Ibrahim," a woman who said she was a Canadian-born chef who lived in Ghana. "Ibrahim" contacted an Indiana resident through an online messaging app.
About eight to 10 months into the online relationship, Ibrahim asked the Indiana resident to send her $200 for dormitory expenses. The person sent that amount through Walmart, plus additional money and iTunes cards.
In the summer of 2018, Ibrahim told the person that she had inherited $7.5 million in gold bars but had to pay inheritance tax to claim it. She told the person to write checks to "Abdul Osumanu because he was a friend who would forward her the money."
The Indiana resident wrote a $3,000 check and mailed it to an address in Huntington, West Virginia, on Sept. 5, 2018, according to the indictment.
Osumanu, who also is known as Illal Osmanu, played soccer from 2017 to 2019 for Marshall University, which is located in Huntington, West Virginia.
The Indiana resident continued to write checks every few weeks to Osumanu, the indictment said, for various amounts: $500, $10,000 and $5,700. Ibrahim told the Indianan that she had received each check.
In April 2019, a plan for Ibrahim and the Indiana resident to meet in person fell through, and the communication ceased in July 2019.
In January 2020, according to the indictment, Osumanu and another defendant created another fake profile known as "Jack London" and contacted a California woman.
London, who said he was "a manager for Kane's Investment Funds Management Portfolio" in Los Angeles, communicated via email and text messages with the Californian.
After the relationship turned romantic, London told the woman that he had an investment opportunity worth $1.8 million but required an upfront fee payment of $46,000.
The woman sent money for the fee and additional money when London claimed the fees had increased, the indictment said. This money was transferred directly to the Chase bank account of the codefendant, who then transferred a portion of the money to Osumanu, according to court documents.
The indictment listed the money subject to forfeiture in connection with the case as at least $24,882 for Osumanu and at least $189,404 for the other defendant, totaling more than $214,000.
A call to Osumanu's public defender was not immediately returned Wednesday afternoon.
Osumanu was added to the Union Omaha roster in March 2020 ahead of the team's inaugural season.
---