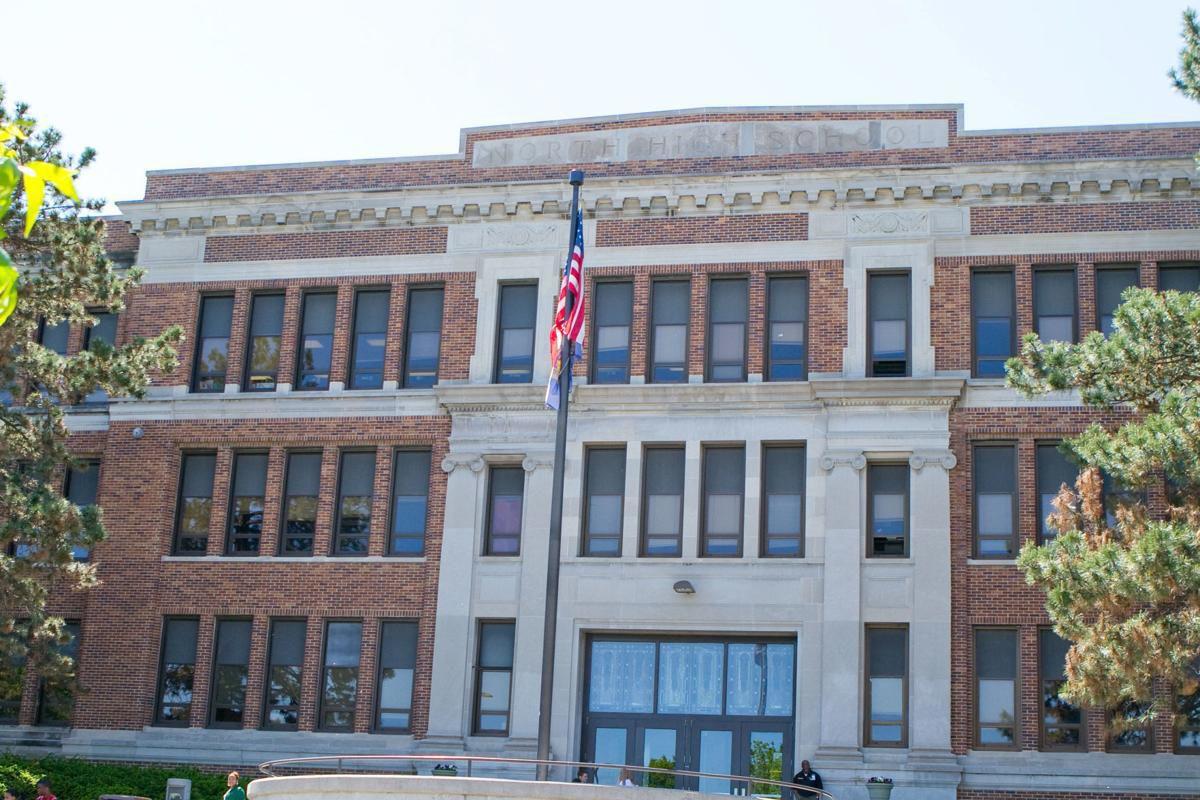 She remembers the time a North High School classmate asked her why she was always with "CP," one of the school's security guards.
And how in 2015, Ronald L. Powell, who was 47 then, led the 15-year-old sophomore to hallway corners and stairwells, just out of view of school cameras, because he knew the hidden spots.
Classmates would gossip about his inappropriate behavior with female students, but she would shrug it off, telling others that "CP" was "just a nice person."
"Even though I knew later on that day he was going to take me into the closet and, you know ..." the now-21-year-old woman said. "Me not having an established moral compass, I was naïve, and I trusted him."
Powell made her feel good.
"I thought that that man loved me," she said. "I thought he was showing me love, and I thought that's what I needed."
The woman told authorities that Powell, now 52, had sexually abused her, including in a closet at North and for years after he was fired. This week, she spoke to The World-Herald about why she finally decided to tell people about what happened to her.
She's upset that Omaha Public Schools officials didn't do more to investigate misconduct when Powell was fired in August 2016. OPS said he was fired for district policy violations after he gave his cellphone number to two other female students.
The former North student also said it was "negligent" for officials to let Powell work as a volunteer assistant basketball coach at Bryan High School years after his termination at North.
An OPS official said that at the time, the district was unaware of any allegations of inappropriate sexual activity against Powell. A check of his prior OPS employment wasn't completed until after he began coaching at Bryan.
And despite a rocky start with the Omaha Police Department — the woman said the detective on her case initially told her that the sexual interaction between her and Powell was "consensual" — she now says that officer has done "an amazing job" on her case.
Powell, who was arrested last month, will stand trial on two counts of first-degree sexual assault of a child. He is out of jail after posting 10% of his lowered $150,000 bail last week. Omaha police have said they think that Powell may have assaulted other girls because he gave them his phone number and promised to help them get college scholarships.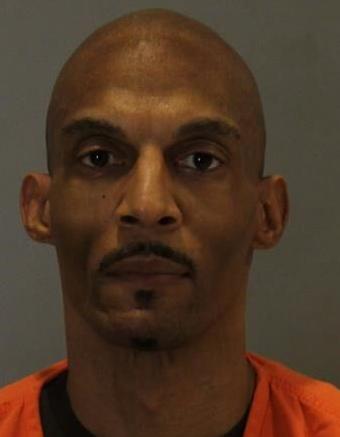 Authorities accuse Powell of sexually assaulting the then-15-year-old North student in October and November 2015 at the school in a locked third-floor "book closet." The young woman told police that they later would have sex in hotel rooms, something that continued until 2018. She eventually became pregnant, and Powell took her to Planned Parenthood, posing as her father, to obtain an abortion pill, according to an affidavit.
The World-Herald is not naming the woman because the newspaper does not identify sexual assault accusers unless they expressly ask to be named.
When the woman and Powell met when she was a sophomore, Powell showered her with compliments.
Powell had worked as an assistant girls basketball coach at North for the 2014-15 season, and then was hired full-time as a security guard at the school in March 2015.
The woman said he told her how he wanted to take her to the beach and see her in a two-piece swimsuit. She would walk with him after school and see him at football games.
"I had neglected things going around in my life in general," the woman said. "That was something that made me susceptible to be in that mindset."
His flattery, she said, turned into physical touch. Powell asked to kiss her, and sexual acts followed, she said.
Powell took her to the closet, where he would spread sweatshirts and a banner on the floor, according to an affidavit. The woman told police that they would talk and kiss in the closet, until one day he performed oral sex on her. The next day, they had vaginal intercourse, the affidavit said. She said his grooming made her feel like it was OK.
Attempts to reach Powell for comment were unsuccessful, and his attorney did not return a message.
In the interview this week, the woman said Powell once told her, "If you ever go to another man, I'll kill you." But that threat felt empty to her — she said she believed that they were in a loving "relationship."
"He knew that I wasn't gonna say anything," she said. "He spent so much time grooming me. The way that he cared to make sure that I was composed, still felt good and still doing well in school, that grades didn't fall behind, still stayed involved in activities and made sure people weren't looking at me to see what was going on."
The young woman said she was involved in numerous clubs and activities at North, but didn't let herself have deeper friendships with many students. She told no one about Powell. The two texted throughout the day, every day, talked on the phone and saw each other frequently.
During winter break her sophomore year, the woman said, Powell took her to a motel. She said she told her mom that she was going somewhere with family — but that was the first time they spent the night together. He continued to pick her up to go places, and she continued to cover it up with lies or would go with him when her mother was working. The mental toll of the situation weighed on her — she said she attempted suicide twice.
"I was just young. There was a part of me that knew what we were doing was wrong, if we got caught," she said. "That's all I thought — if we got caught, I would be the one who got in trouble. People would blame me. I would get expelled from school."
The sexual abuse continued at the school until Powell was fired in August 2016. The young woman said that at the time of Powell's firing, OPS officials should have alerted parents and students about the nature of his firing and investigated whether there had been further misconduct.
"If somebody would have came straight out and asked me, had any conversations ... I would have had to face it, would have had to say something," she said. "It felt like (Powell's firing) was swept underneath the rug. Just get rid of the issue."
Bridget Blevins, an OPS spokeswoman, said the district takes every report of staff misconduct seriously.
"The district had no indication that Powell ever engaged in any inappropriate sexual activity until the district became aware of the 2019 police report that led to Powell's arrest," she said in a statement. "We have clearly defined and communicated expectations for staff behavior and boundaries. We regularly train all staff on district policy and procedures regarding acceptable behavior — and their legal requirements as mandatory reporters of child abuse."
After The World-Herald published an article about the charges Powell is facing, several former North students described Powell's "creepy" and disturbing behavior, including calling female students "baby doll," hugging and touching them and asking for their phone numbers. A mother of a former Benson High School basketball player said Powell asked her daughter out to dinner for Valentine's Day.
The allegations against Powell are similar to what happened in a sexual assault case involving a Davis Middle School teacher and a female student who was 13 when the teacher first assaulted her. Brian Robeson, now 40, was sentenced in 2016 to 40 years in prison after pleading guilty to first-degree sexual assault.
That girl told The World-Herald that she was wrapped up in Robeson's lies and manipulation, which started with kissing and sexual acts at the school and then led to overnight encounters and intercourse.
The girl's family sued OPS, administrators and Robeson, accusing the district of ignoring obvious signs and failing to follow up on staff concerns, which they contended could have stopped the abuse. A federal judge sided with OPS and the principal and said they didn't "turn a blind eye to the allegations." The family is appealing that decision.
After Powell left North, he volunteered as a girls basketball coach at Gross Catholic High School for the 2016-17 season. Gross President Dorothy Ostrowski said she didn't know about the volunteer stint when she spoke to a reporter for an earlier article. Ostrowski said Powell also coached at Gross for a small stipend in the 2017-18 and 2018-19 seasons.
Ostrowski said that soon after hearing news of Powell's recent arrest, Gross officials notified players and parents involved in the 2017-18 and '18-19 seasons to contact law enforcement if they had any more information. She said they are in the process of telling those from the 2016-17 season.
As of Thursday, Ostrowski said, the school has not received any "reports from that time or from anyone since then of anything inappropriate here."
After he left Gross, Powell secured a position as a volunteer assistant girls basketball coach at Bryan for the 2019-20 season. He held the post for 17 days until OPS administrators dismissed him.
A parent of a Gross student when Powell coached basketball at the school was surprised to read of Powell's arrest.
"I would hope all schools would do a little bit better background check when they're bringing people into their schools to coach, especially a female team," the parent said.
Both OPS and Gross said background checks were done, but they may have failed to show a 2012 felony strangulation arrest and charge against Powell. That charge was dropped by a prosecutor six months later because the alleged victim refused to testify. Ostrowski said she learned of the charge from a reporter, and OPS officials declined to say whether they were aware of it before Powell was hired at North.
Blevins, the OPS spokeswoman, has said Powell was able to land a spot as a volunteer coach at Bryan because an employment verification was not completed until Jan. 8, 2020. The verification would have determined whether Powell was eligible to return to the district. When the employment check was completed, Blevins said, Powell was removed.
"Human Resources immediately addressed the situation, reiterating the procedure with those who screen volunteer coaches," Blevins said in a statement.
Blevins said volunteer coaches also are screened with a criminal background check, a sex offender registry check and a Nebraska child abuse registry check.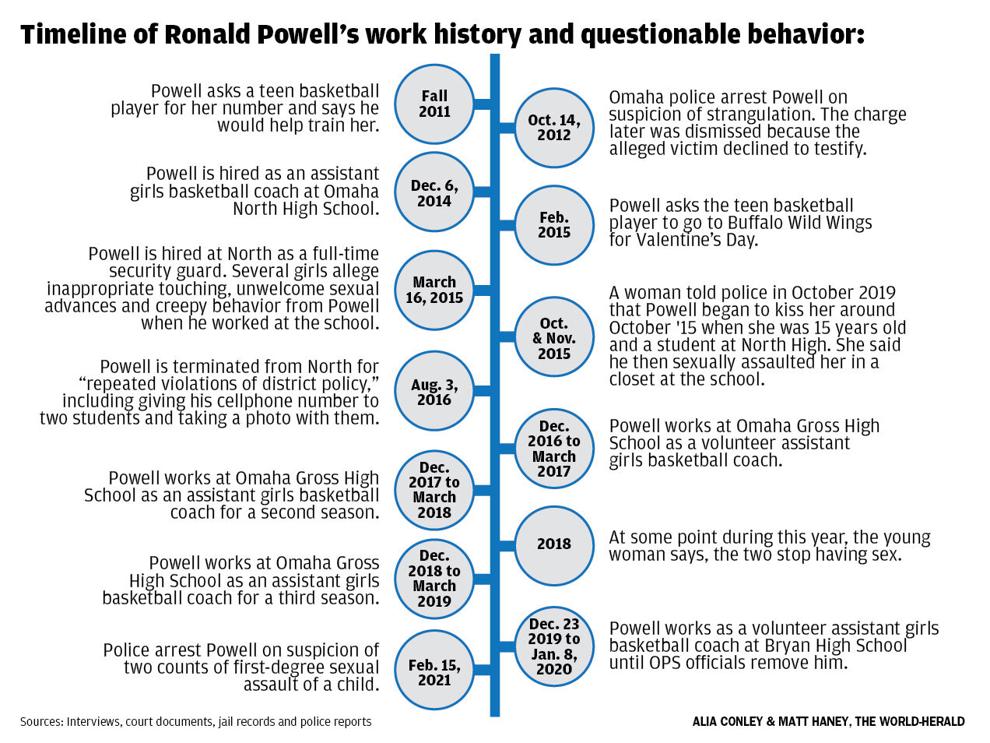 The former North student said she and Powell cut ties — mutually and amicably — in 2018 just before she went to college out of state. They talked a couple more times, she said, but she said she felt "embarrassed" and "severe discomfort" when his number popped up while she was in her dorm room with her roommate.
"It was just this imminent fear. I was like, 'I'm moving on in my life without him,'" she said. "For a long time, he was someone that I was depending on. My fear came from not knowing how to function in the world without him dictating so much in my life."
She said she can't remember exactly when she fully realized that the so-called "relationship" with Powell was much more sinister. But in early 2019, she grieved a death in her family and began to think more deeply about her life and past relationships. She Googled sexual assault laws and age of consent.
Under Nebraska law, a child under age 16 cannot consent to sex. She was 15 when the assaults began — just before her 16th birthday.
"Finally, I was like, 'Wow, he was raping me,'" she said. "I didn't know that that's what that was at the time. I was unaware."
In August, the Nebraska Legislature passed a bill requiring schools to adopt policies prohibiting sexual contact between educators and students or former students for up to a year after they leave school. The bill came about after a series of World-Herald articles about inappropriate communication or sexual contact with students involving at least 56 Nebraska educators.
Another bill passed last year creates a separate crime of "sexual abuse by a school employee." The measure applies to employees who are older than 19 and who sexually abuse a student between the ages of 16 and 19. That law took effect Nov. 14 and can apply only to crimes committed after that date. Douglas County Attorney Don Kleine said his office has not yet had a case that falls under the new provision.
"It enhances our ability to prosecute when we have a school employee involved," Kleine said. "It takes away the fact that you have to show there's no consent involved here, just the dynamic of the situation of the relationship — a person who works at the school and the student is enough."
The woman said she began to tell what happened to her to college friends, then Omaha friends. All of them told her what Powell did was wrong.
She went to Omaha police in October 2019 and told Detective Ryan Kilawee what happened. She said he first told her the acts were "consensual," which she felt was "harsh."
"That's one of the reasons why I stepped back on my case," she said, feeling like she was being blamed. "My first impression of the detective was it was not going to be handled the right way. I felt like my case was going to just sit on the shelf for five years, like other girls'."
When reached Thursday, Kilawee said he and the woman recently have discussed the issue. At the time, he said, he was in "detective mode" and was thinking about how to "put this guy away." He said he was explaining that at the time, there was no law against teachers having sexual relationships with students older than 16. The woman said she had told Kilawee that the assaults occurred weeks before she turned 16.
"We're talking about a very tight window for my investigation," Kilawee said. "For me to make an arrest off of her (interview), I'm not going to take somebody's disclosure and arrest somebody. I'm going to do my full investigation at that point."
Kilawee said the initial interview is just the starting point in his effort to prove a crime occurred and make sure the case passes scrutiny at trial.
A subsequent interview at Project Harmony went better. Kilawee asked the woman if she wanted to return to North to show the closet to investigators. She said she would, but when their scheduled meeting in December 2019 arrived, she balked. She didn't respond to Kilawee's calls.
"I was scared to go to the school because I didn't know what I was going to find, and I was really scared I wouldn't find anything," she said. "That it would be a lost cause — I'd go there and bring back a bunch of memories that I didn't want to have."
For the next year, she went through an emotional period of working through her feelings.
"I had to cry that out, write it out, work it out ... do all these things for me to really be in a space that I could even deal with that situation at the moment," she said. "I did not want to live my life in that empty shell of pain that I was in."
Kilawee said he kept in contact with her throughout the year, but she wasn't yet ready to move forward. He called her interview the "most moving disclosure" he had ever heard in his four years with the special investigations unit.
"I wanted to help her any way I could," he said.
Kilawee said he didn't go to North without her because she couldn't explain exactly where the closet was and he didn't want to assume anything.
When Kilawee called in November, the woman said, she was ready to return to North. He knew it would be traumatic, and had another officer accompany them for additional emotional support.
That, he said, is "when it kind of unfolded for me. She was able to tell me 'This is where it happened, and this is where it was located.'"
Stepping into the closet in December, about five years after Powell took her virginity, the woman noticed the closet felt smaller than she remembered. She was looking for the same sweatshirts Powell used to lay out on the floor and felt discouraged when she didn't find them.
Then, near the door, was a school flag or banner. She told detectives Powell also had spread that out on the floor before he sexually assaulted her.
The item was tested for DNA evidence. According to an affidavit, a single sperm sample found on the flag was 148 septillion times more likely to belong to Powell than another, unrelated person.
"I knew what it was. I knew what was on there," she said. "I wasn't making this up."
The woman said that aside from the first interview, Kilawee has been "much more welcoming" and spoken to her several times, even going to her home to talk. She said officers have shown that they care and that she's not alone.
She encouraged others to talk to authorities if they ever were sexually assaulted by anyone.
"There is strength in numbers," she said. "You could be protecting somebody else. You could be keeping someone else from what you felt."
The woman said she is a different person now. A little more grown up. A young adult.
Years ago, the woman said, she was afraid she would be blamed if anyone found out about her and Powell. Today, she thinks Powell is the one who should be afraid.
"He's scared of me now. I know he is. Because I have taken the comfort that he had in me being quiet. I took that away from him," she said. "I'm not the same girl that I was. He wouldn't be greeted with the same energy that I had then. He doesn't scare me at all."
Notable Nebraska and Iowa crime news of 2021
Local connection to the Capitol riot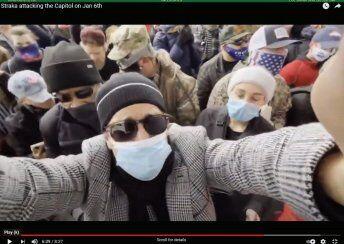 An $11 million scam
The saga of Oliver Glass
Former Omaha gym owner convicted
Former coach, security guard accused of rape
The sentencing of Aubrey Trail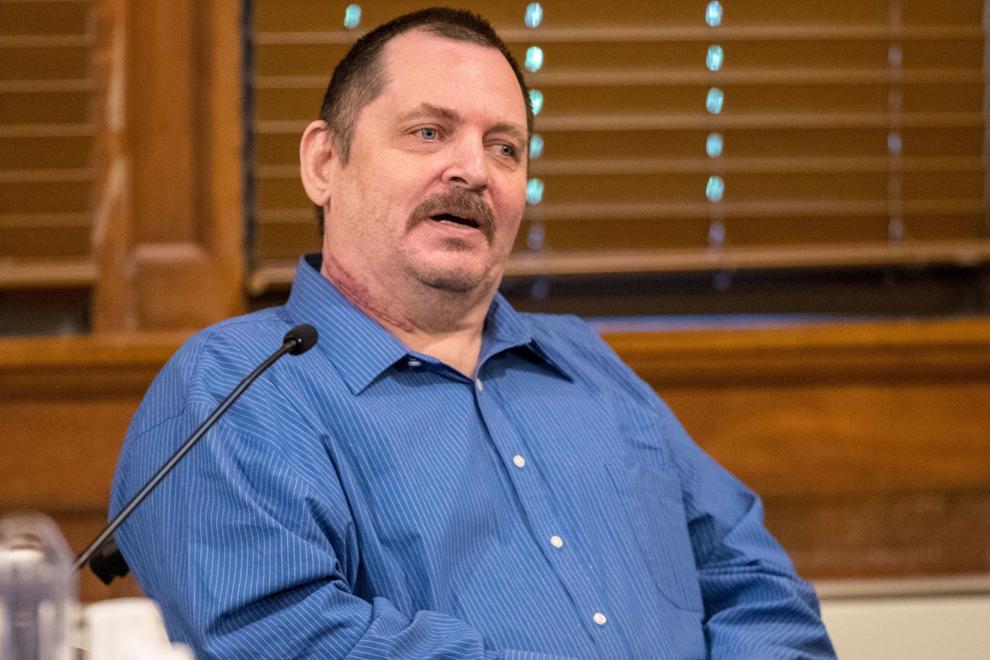 Shooting of Officer Jeffrey Wittstruck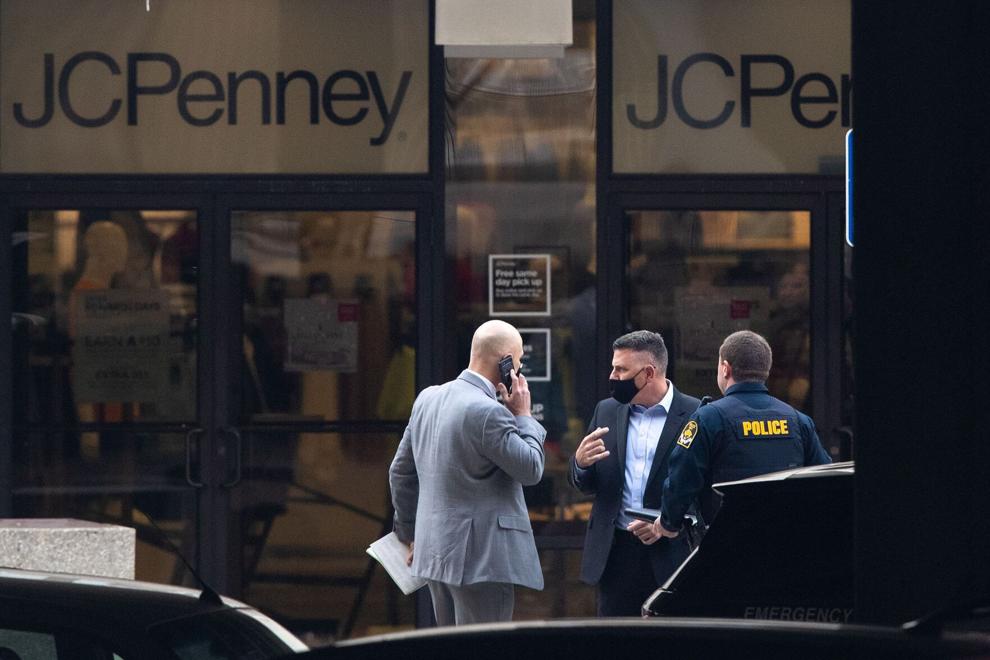 Drunk driver sentenced for fatal crash
Man acquitted of murder but convicted of witness tampering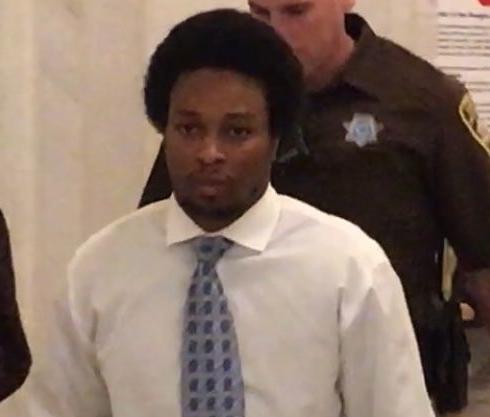 Woman accused in slayings of two men
Gang member not getting off easy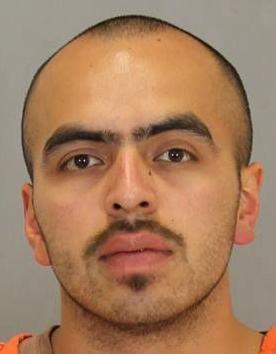 Man sentenced in debit card scheme
Death row inmate dies at 55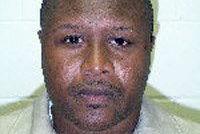 Former Husker Katerian LeGrone acquitted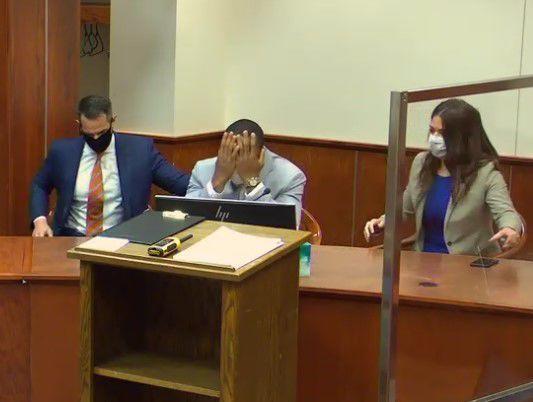 Man convicted in fatal crash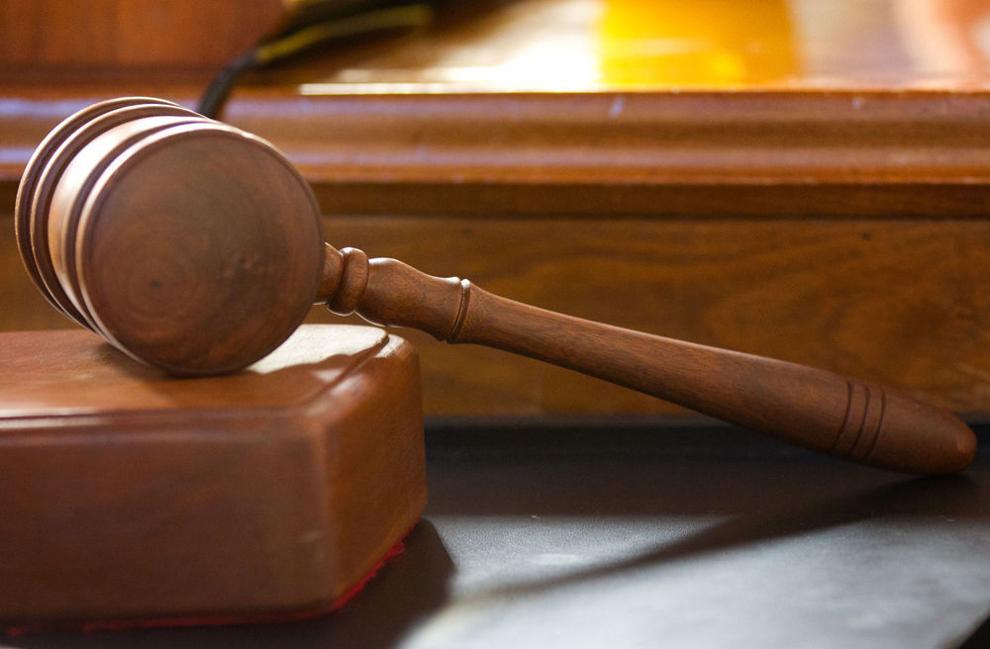 Man pleads no contest to killing sex offender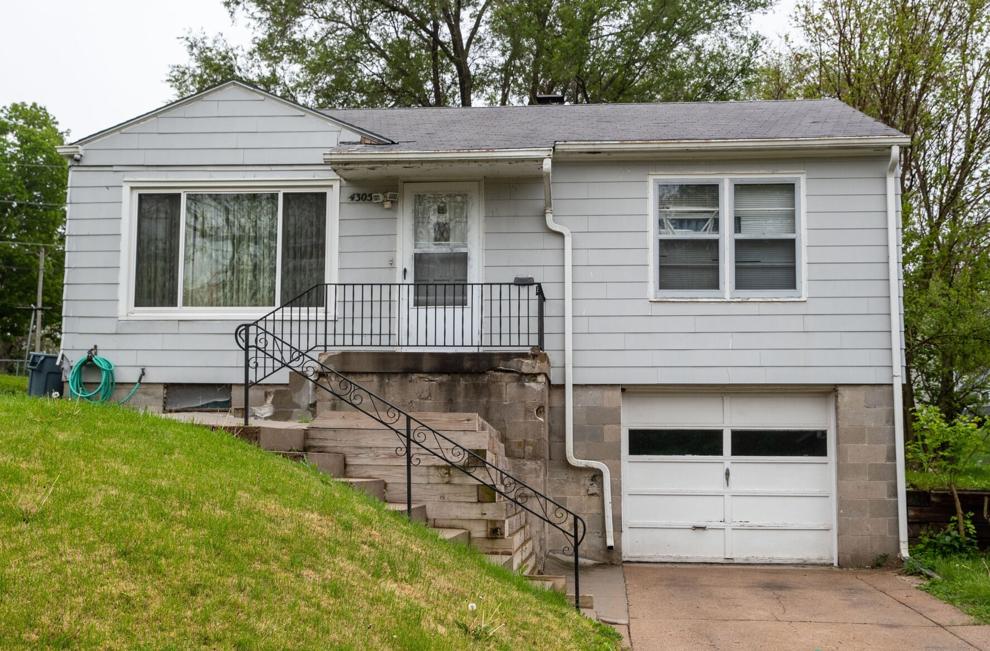 Douglas County landfill scheme
Shooting at Westroads Mall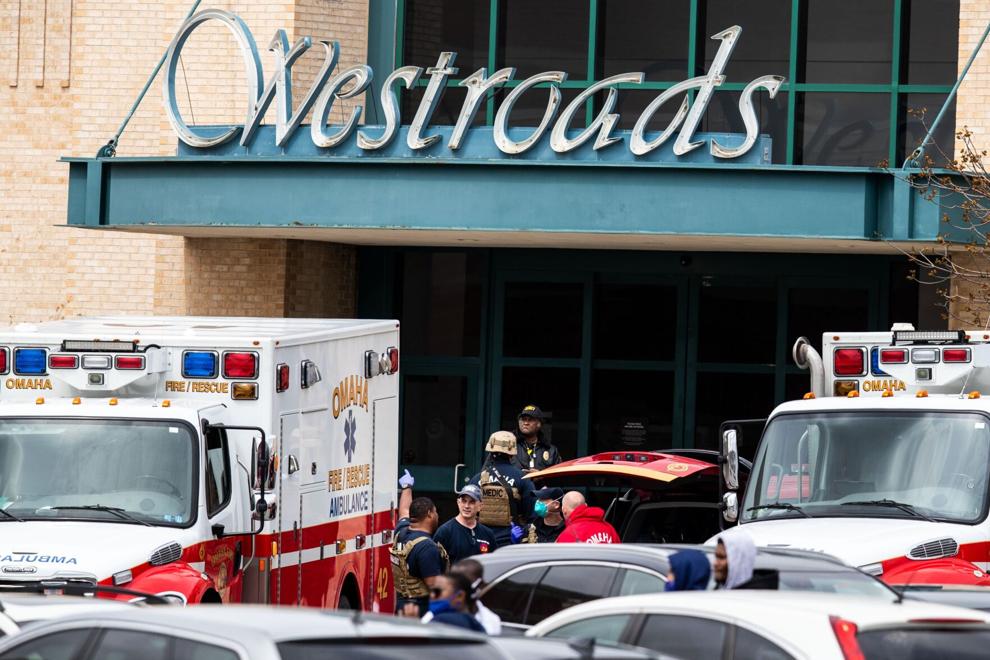 Convicted murderer, child molester dies
Golf cart rustling
Cold case heats up
Defendant returns to Nebraska for murder trial
Teens charged with attempted murder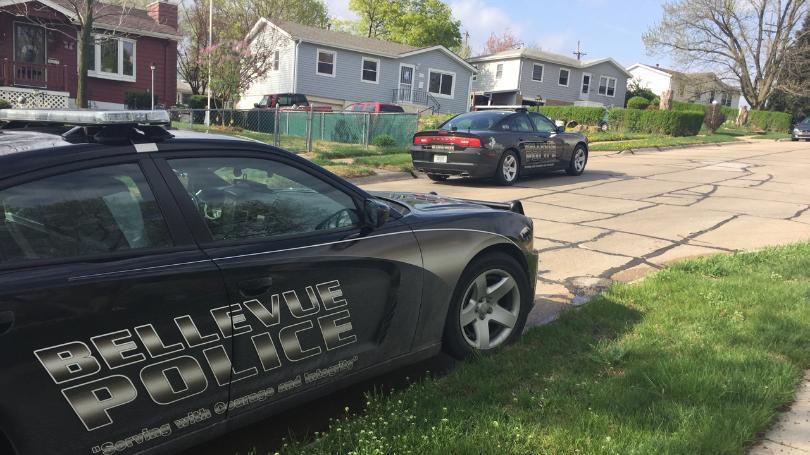 Man charged in threats
Man arrested in April 2020 slaying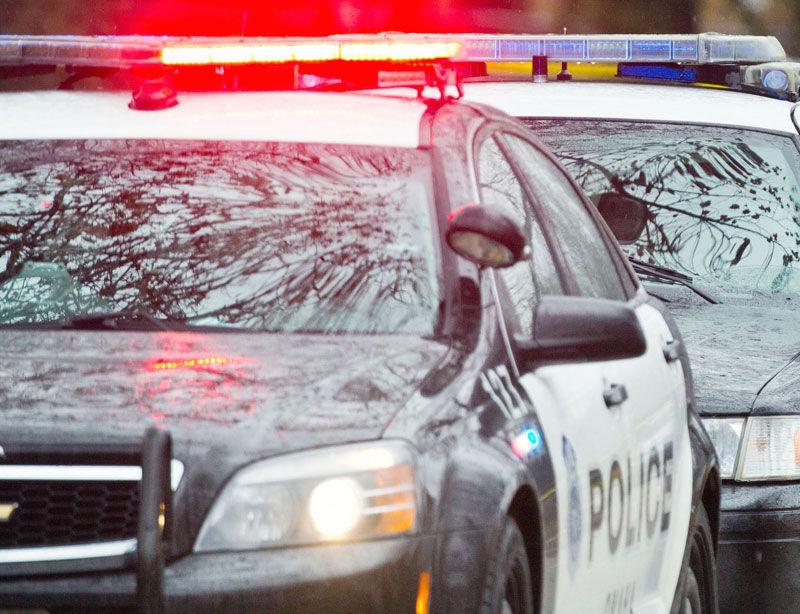 Omahan charged in fatal shooting of two men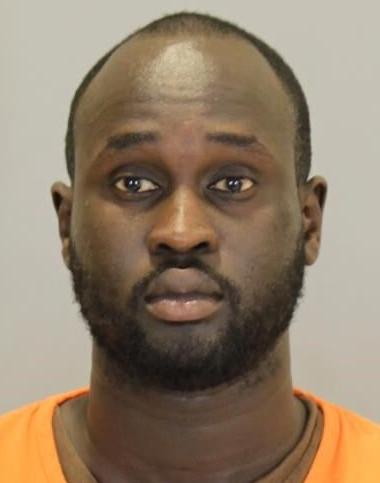 Bellevue man charged in deaths of his children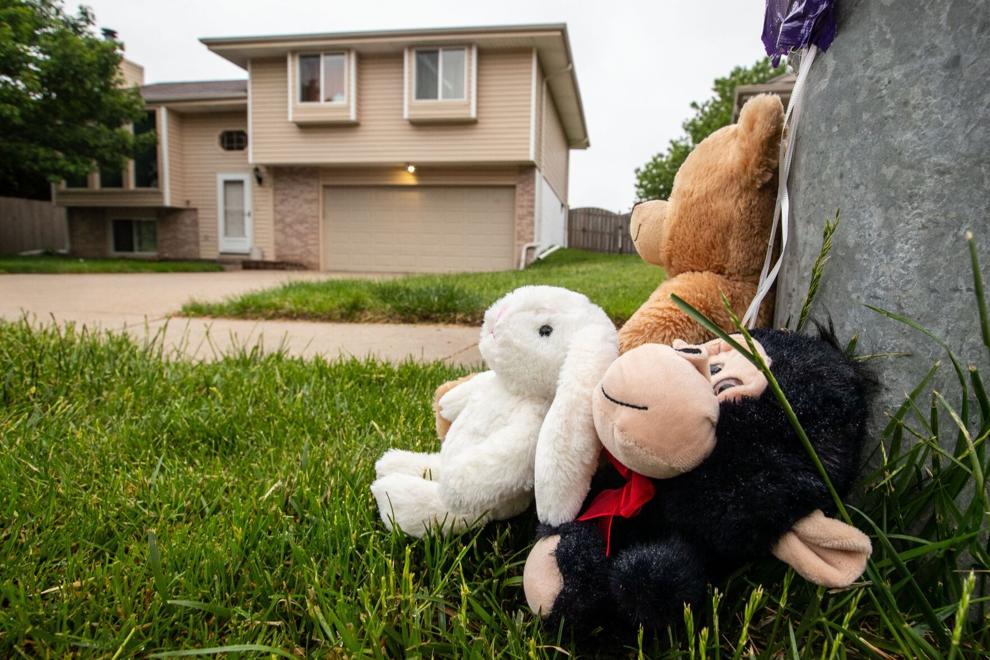 Woman dies after domestic altercation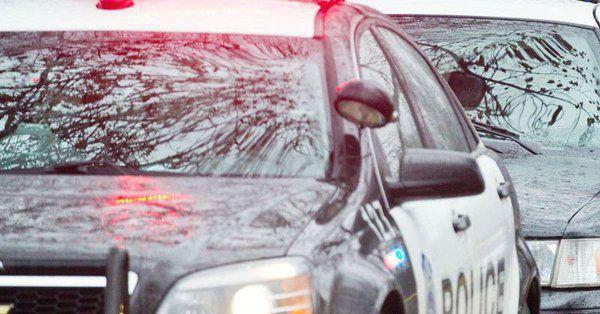 Huge bail set for man who fled to Nicaragua
Man accused of committing and filming heinous crime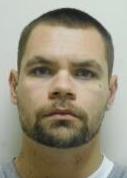 Suspect in Sonic shooting faces unrelated charges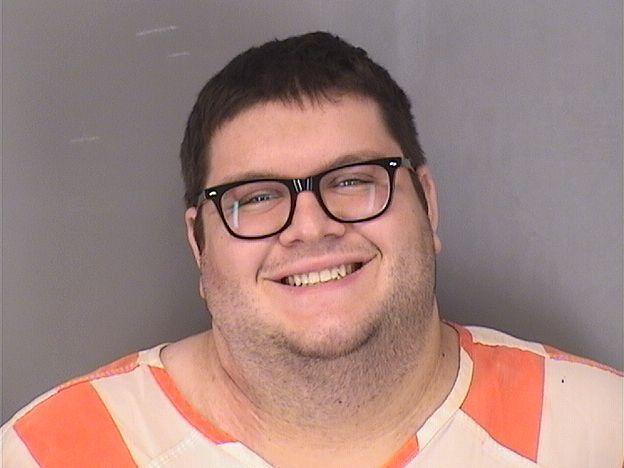 Man gets prison time for deadly robbery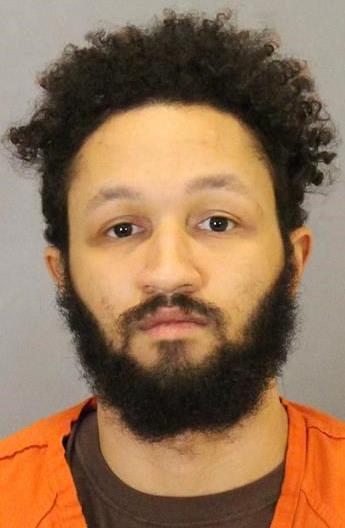 Man charged in November 2020 slaying
Union Omaha player accused in internet romance scam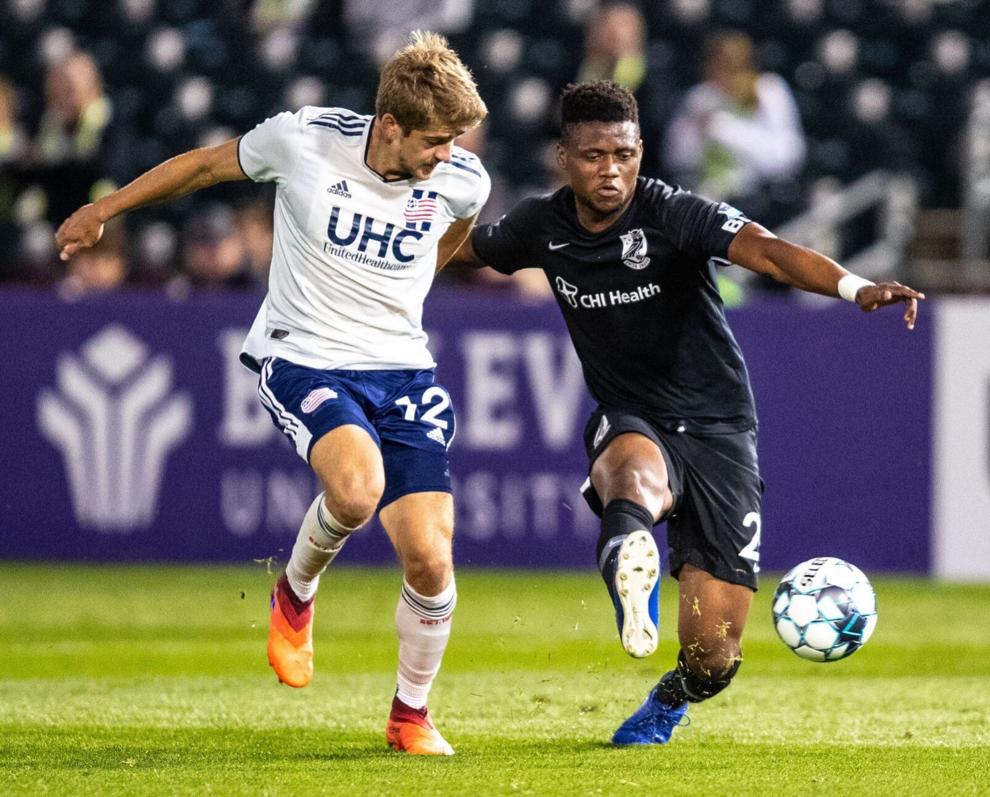 Erica Jenkins wants to change her name
Omaha police officer facing felony charges in Sarpy County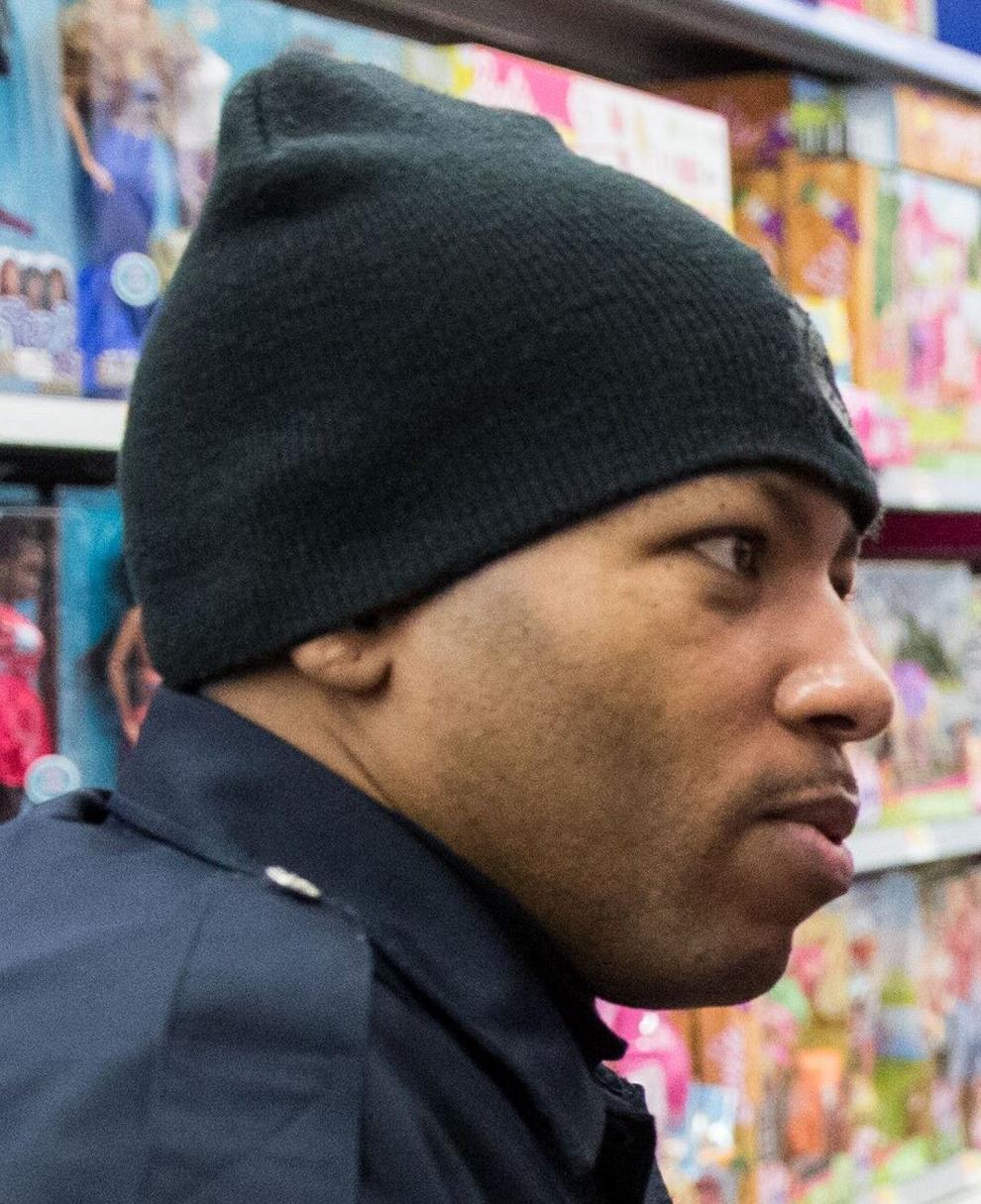 Two teenagers die after shooting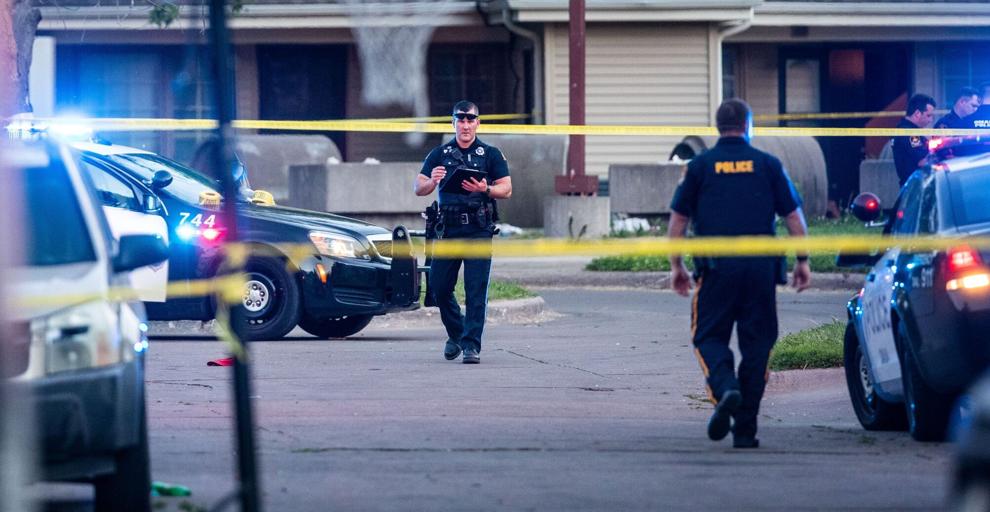 Teen's shooting of father ruled self-defense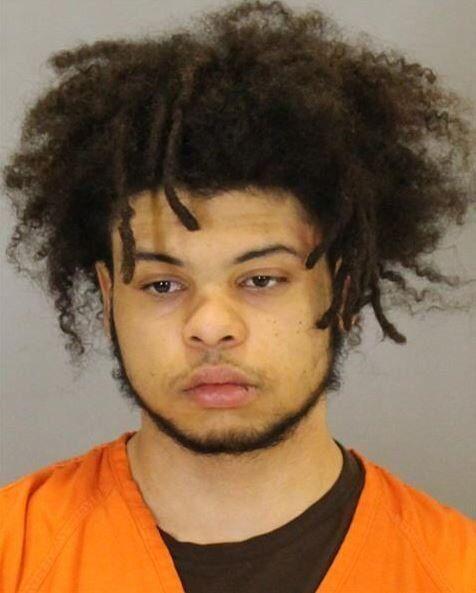 14-year-old among those killed in spike in violence
Father charged in 6-month-old's death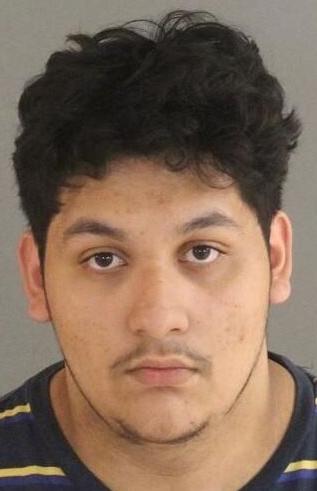 Violent hour: 1 killed, 4 wounded in 2 shootings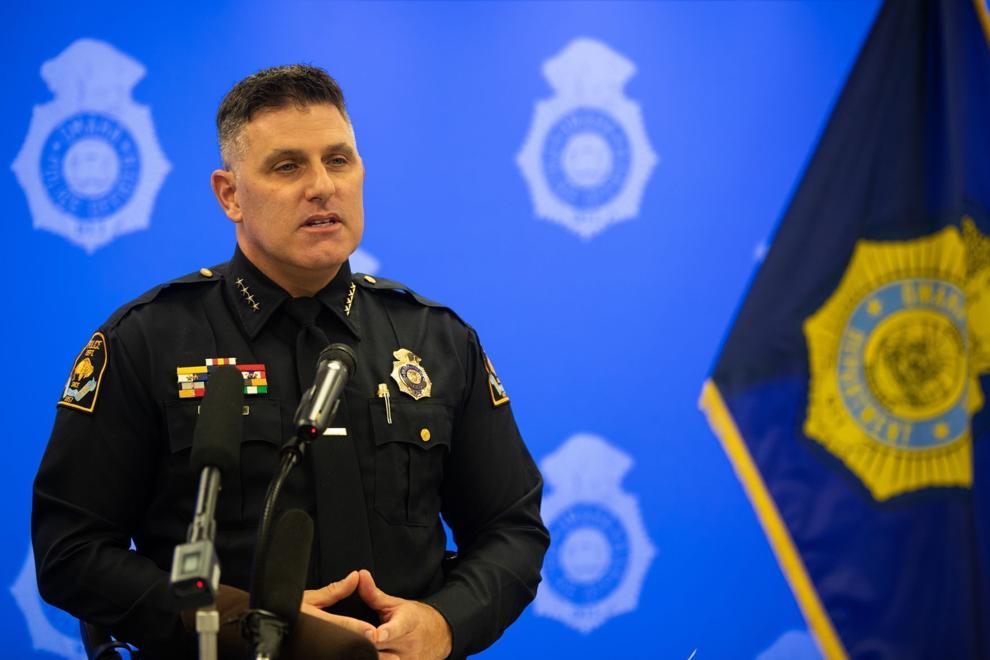 Man says he killed wife because he could no longer care for her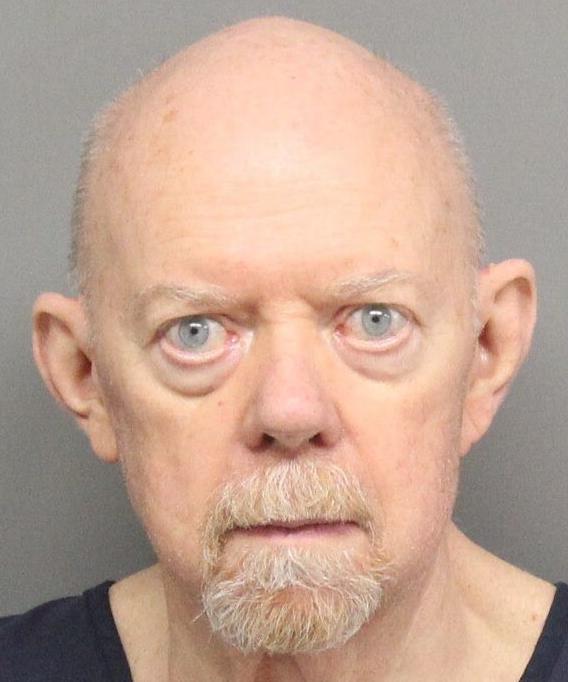 Omahan held on $10 million bail in sexual assaults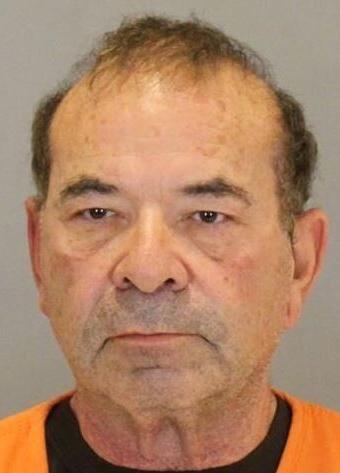 Woman faces decades in prison for sexual assaults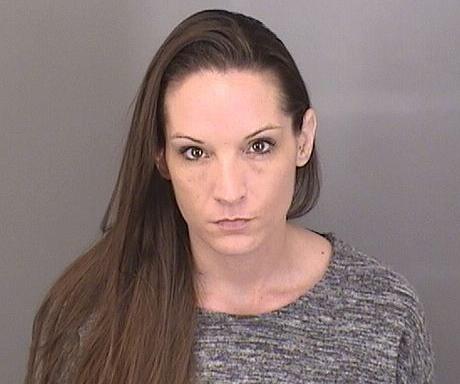 Man put a stop to abuse, then assaulted girl himself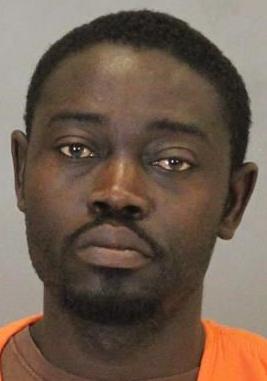 The sentencing trial of Bailey Boswell