The marijuana activist running as a Democrat in Nebraska's sprawling 3rd Congressional District said he no longer wants to run as a Democrat.
Instead, Mark Elworth Jr., 43, is working to form a new political party, the Legal Marijuana Now Party, and run as its candidate.
State Democratic Party officials say they are eager to get Elworth's name off the ballot and hope to recruit a replacement to challenge U.S. Rep. Adrian Smith, R-Neb., of Gering in Nebraska's most Republican-heavy district.
"He emailed the party he was dropping out," said Jane Kleeb, chairwoman of the Nebraska Democratic Party. "We look forward to him completing the paperwork."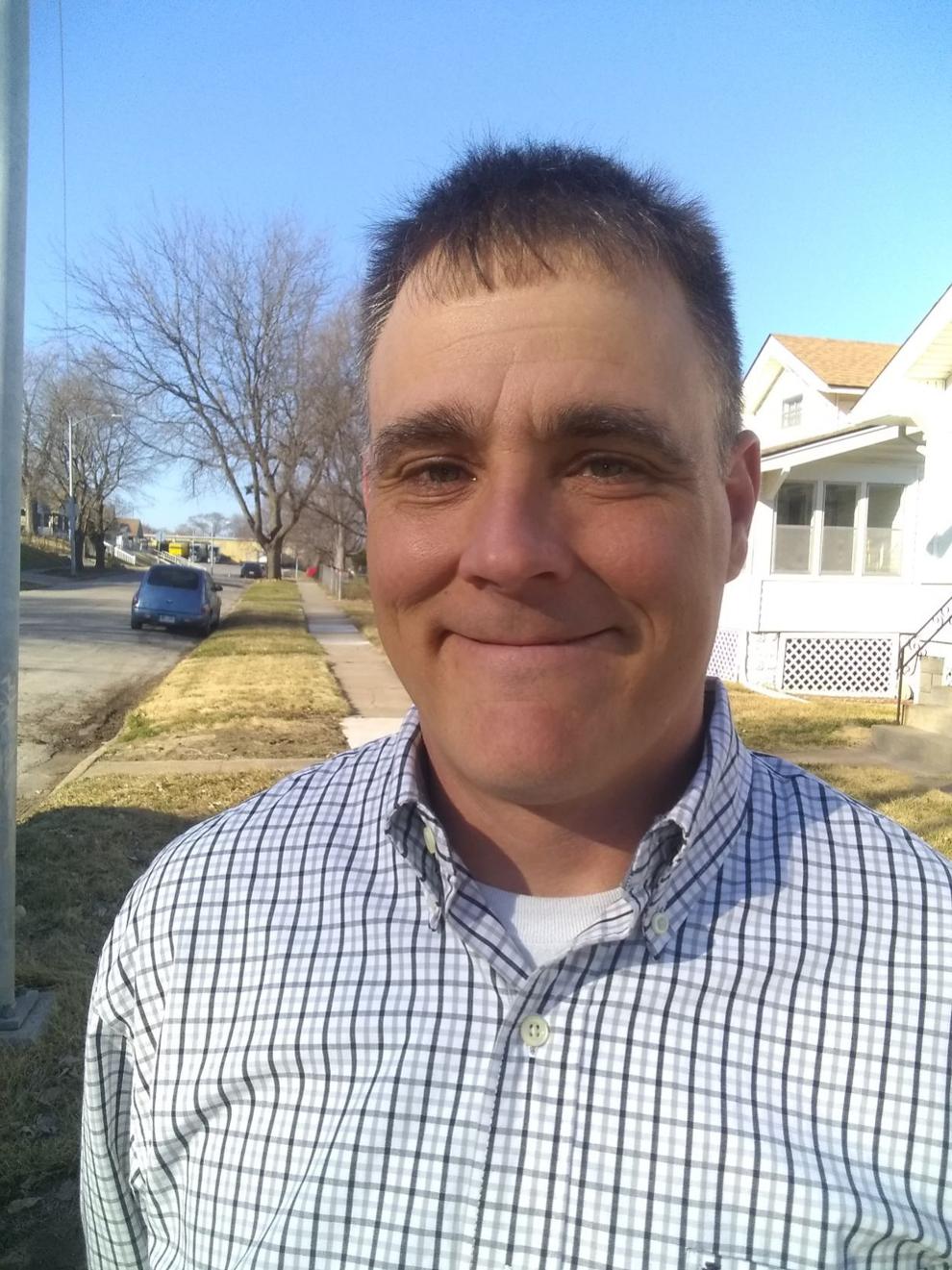 On June 5, Elworth, a frequent political candidate who said he doesn't view himself as a Democrat, emailed state Democratic Party leaders to say he wanted to quit the Democratic Party and start a new marijuana party. That process requires gathering signatures from nearly 7,000 registered Nebraska voters.
Elworth told The World-Herald that he expects to collect more than double that number of signatures. He said he intends to switch his affiliation to the new marijuana party Aug. 1 and run as its candidate in the 3rd District, even though he doesn't live in the district, which includes much of the state outside of east-central Nebraska.
Elworth lives in Omaha. He said he considered running in the Omaha-based 2nd District as part of forming his new party but didn't want to leave a spot blank on the 3rd District ballot.
Nebraska residents can run for federal office in any district in their state, not just the district where they reside. There is no requirement in the Constitution for district residency, only that a candidate lives in the state, said John Hibbing, a political science professor at the University of Nebraska-Lincoln.
Democrats haven't always fielded a candidate in 3rd District races. No Democrat was on the ballot in 2002 or 2016, according to state election records.
Elworth ran unopposed on the Democratic primary ballot. He waited until just before the March 2 deadline to file.
After receiving Elworth's email saying he didn't want to remain a Democrat, the state party on June 8 requested paperwork from the Secretary of State's Office for Elworth's withdrawal from the race.
Elworth sent the Secretary of State's Office an email the next day saying the state's Democrats might be trying to forge his signature to get him out of the race.
He said he wanted to remain the party's nominee. Now he's telling people that he wants to leave the party, not the race.
In recent days, Elworth also has complained that the Nebraska Democratic Party did not support his campaign against Smith.
State Democratic officials asked Janicek to quit the race after a female staffer filed a complaint with the state party.
"They've tried to run me out the way they're doing him," Elworth said. "It's not right."
Elworth said his troubles with the state party started when he refused to sign a party pledge to support other Democrats.
He said he refused to sign the pledge because he isn't partisan and opposes Joe Biden's candidacy for president because of his criminal justice stances. He also said he didn't want the party to have his signature and be able to forge it, which party leaders said was silly and would never happen.
Democratic Party officials said their attention is focused on helping the 550 Democrats running across the state win.
Elworth has been a perennial candidate. He ran for Senate in 2018 as a Libertarian, but his name was removed from the ballot after he changed his registration from Libertarian to Republican before the primary election.
He also ran for the U.S. House in Iowa in 2018 with the Legal Marijuana Now Party and ran for governor in Nebraska in 2014 as a Libertarian candidate.