He was the most unlikely Ebenezer Scrooge.
Thoughtful, loving, generous. Enthusiastic about life.
But for 30 years at the Omaha Community Playhouse, each holiday season Dick Boyd embodied the miserly, unhappy bachelor who was forced at Christmastime to reexamine his life. Boyd's eternally fresh approach to each of his 870 performances of "A Christmas Carol" endeared successive generations to the story of redemption and the magic of live theater.
Boyd died Tuesday at the age of 98. Services are scheduled for next week.
"Dick had a heart of gold," said Steve Priesman, who was a longtime stage manager for the production. "He loved everyone he worked with. He respected everyone. And the love and respect went both ways."
His fellow actors recall a consummate professional who showed up no matter how he felt and who never broke character no matter what happened, whether he bloodied a lip in a stage mishap or got stranded on a wire in the air.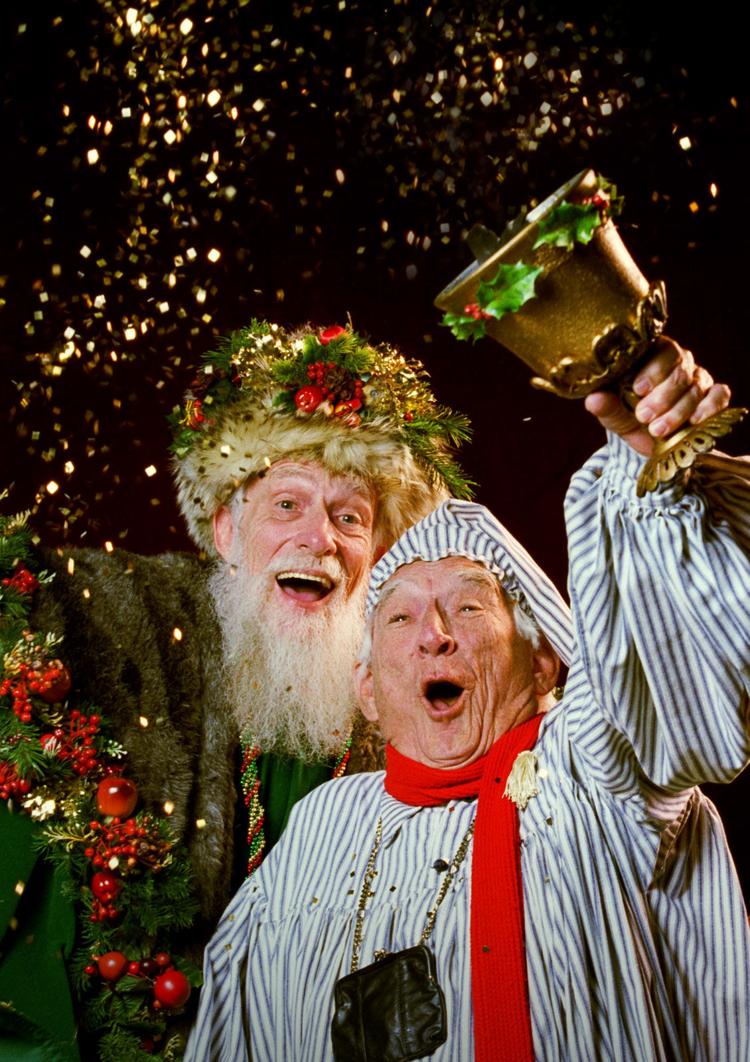 "At no point in his life was he ever a Scrooge," said Bob Snipp, who performed with Boyd for 29 of his 30 years in "A Christmas Carol."
In addition to his work as an award-winning actor, Boyd also affected many lives as a distinguished English teacher in Council Bluffs.
At Kirn Middle School, Boyd was the English teacher every student wanted to have, said Kris Jeffrey, who passed through his classroom in the 1980s.
"He was as awesome in class as he was on stage," Jeffrey said. "He commanded our attention, he was genuine, he was so positive about everything."
Jeffrey said Boyd made those difficult junior high years more bearable for many kids, greeting them in the hallways and motivating them in the classroom.
Boyd taught for 28 years in the Council Bluffs Community School District. Before that, he was an administrator and a teacher in school districts in Nebraska, his daughter said.
Boyd's daughter Ann described him as the best father a kid could have.
"He was there for us kids all the time. He always had jokes, he was always caring, he was very involved with his family," she said. "There was a special light inside of him that drew people to him and made them love him."
Boyd is survived by his four children: son Rick of Council Bluffs; and three daughters, Carol Swanger of Lenexa, Kansas, and Ann and Lynne of Council Bluffs; and numerous grandchildren, step-grandchildren and great-grandchildren.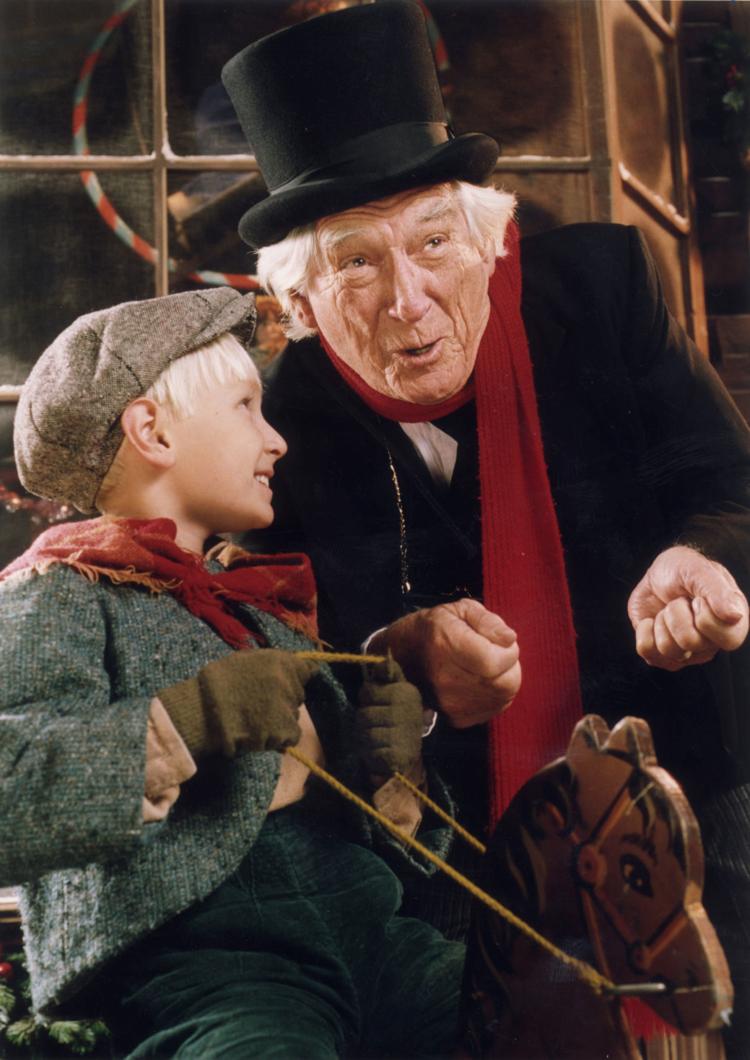 Ann Boyd said the family didn't mind the hours that theater demanded of her father. She laughs at how widely known he was. The family took summer camping trips to Colorado, and she can still recall people yelling out "Hey, Scrooge" on hiking trails and across lakes.
From 1976 through 2005, Boyd played Scrooge before a total audience of 442,855 people, according to the Playhouse.
Dick Boyd's life was centered by his greatest love, his wife, Miriam.
"My dad idolized my mom and would do anything for her," Ann Boyd said. "He made her breakfast every morning, packed her lunch and made dinner for her at night. He helped her with the laundry, the vacuuming. If something needed to be done around the house, he figured out a way to get it done. There may have been some hard times, but they worked through them because they loved each other so much."
The couple were married 67 years before she died in 2017. They met in a choral group at Midland Lutheran College and throughout their lives shared their interests of theater and music. She performed with him in "A Christmas Carol" for 17 years, and they did many other shows together.
Boyd also was active in his church, St. John's Lutheran Church, where his funeral will be held. He also served in the Army Air Corps and was a World War II veteran of the South Pacific.
Visitation will be from 5 p.m. to 8 p.m. Wednesday at Cutler-O'Neill-Meyer-Woodring Funeral Home, 545 Willow Ave., Council Bluffs. The funeral will be at 10 a.m. July 2 at St. John's, 633 Willow Ave.
The family strongly requests that people wear masks, Ann Boyd said.
Others might marvel that someone can play a role for 30 years and not tire of it, but fellow cast member Julie Huff said Boyd saw in Scrooge a vessel for helping others.
"He felt that everybody needed to hear that story of redemption," she said. "And he felt it was important to care for one another every day, not just at Christmas."
Notable Nebraska, Iowa deaths of 2020
A roll call of notable people who have died in 2020:
Omaha World-Herald: Afternoon Update
The latest headlines sent at 4:45 p.m. daily.