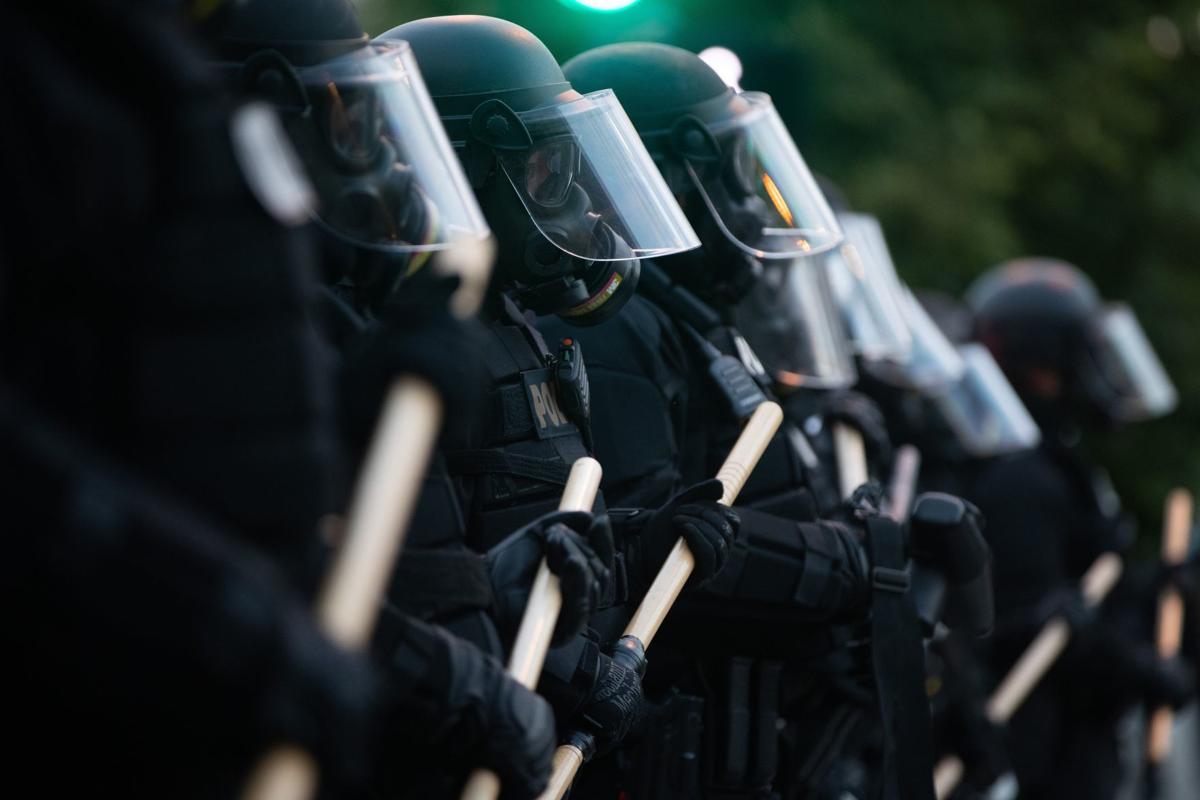 WASHINGTON — Nebraska's all-Republican House delegation stood united last week against Democratic legislation aimed at the police misconduct that has sparked nationwide demonstrations.
Rep. Don Bacon, who represents the Omaha-based 2nd District, said he agreed with most of the bill, touting the benefits of mandatory police body cameras as an example. He said some fine-tuning could have addressed problems with other provisions, such as creating a national registry for misconduct complaints. He also expressed some concern about limiting the transfer of military equipment to police departments.
"If our police are encountering a serious threat, I don't want an equal fight for them," Bacon told reporters. "I want to be able to give them the tools to overcome if there's a dangerous threat there."
But the biggest sticking point, he said, was rolling back the immunity that law enforcement officers enjoy from civil liability for their on-the-job actions. Such a move would hurt the ability of police departments to recruit, Bacon said.
Rep. Cindy Axne, D-Iowa, joined her fellow Democrats in supporting the bill, which won passage but is unlikely to go anywhere in the GOP-controlled Senate.
"This legislation is our first step towards making change a reality for Black Americans across our country, tackling not only racism and bias in our institutions, but in also making direct and necessary changes that will save lives and hold law enforcement accountable," Axne said in a statement.
Democrats have described overhauling the civil liability shield as crucial to holding police accountable for their behavior. And they described legislation supported by Republicans, including Midlands lawmakers, as nothing more than a fig leaf designed to provide some political cover while avoiding substantive change.
Sen. Ben Sasse helped craft the Senate Republicans' bill as part of a working group on the issue and defended that proposal as a good-faith effort to address an important moment for the nation. Most Senate Democrats opposed it, however, and were successful in preventing its consideration.
Rep. Jeff Fortenberry said the city of Lincoln has a history of community policing and called for that model to be adopted across the country. He said he supports the GOP proposals but could not back the bill approved by the House on Thursday.
"I know most Nebraskans are interested in some type of responsible action here," Fortenberry said in a statement. "But, as one police chief wrote to me, if this version of police reform passes, he could no longer be a police officer."
Rep. Adrian Smith said everyone deserves to feel safe in their community but criticized what he described as imposing "arbitrary, one-size-fits-all standards" on law enforcement officers.
"Speaker Pelosi's package puts law enforcement officers at risk and fails to provide meaningful change to our criminal justice system," Smith said.
It's a potentially potent issue in the November election, particularly in swing districts such as Nebraska's 2nd.
The Democratic Congressional Campaign Committee swiftly attacked Bacon for his vote, saying he was turning his back on those demanding change.
That's one approach
Sen. Chuck Grassley of Iowa was asked last week about comments from White House trade adviser Peter Navarro that cast doubt on a U.S.-China trade deal.
Navarro later walked the comments back, but that didn't stop Grassley from offering some blunt words of his own about the outspoken China hawk.
"The president ought to put a bunch of cotton in Navarro's mouth," Grassley said. "I mean, he makes those statements and the stock market goes down 400% and the president's got to respond. So just put a sock in his mouth and don't let him speak publicly. That would take care of a lot of the problems that you're asking me about."
Grassley suggested that China isn't trying to walk away from the deal but rather is struggling with its own economic problems at the moment.
Autonomous zones
Sen. Joni Ernst announced legislation aimed at cracking down on "autonomous zones" like the Capitol Hill Organized Protest established in Seattle. Her bill would cut federal funding to states and localities that allow such zones to persist.
"Mayors and city leaders are letting this chaos and anarchy continue in their streets and, in some cases, preventing law enforcement from doing their jobs," Ernst told reporters. "That's not the America I know or fought for."
All the way to the door
Sen. Deb Fischer of Nebraska joined colleagues on a letter pushing the U.S. Department of Agriculture to allocate $50 million in funding to help get food from nonprofits to those in need. Fresh produce, dairy and meat products are packaged into family-sized boxes and delivered to food banks through a program called the Coronavirus Food Assistance Program.
But it can be a challenge to get the food that last mile to a person's front door.
United Way has teamed up with Door Dash in eight pilot cities to have drivers deliver the boxes to at-risk callers, according to Fischer.
"More Americans are going hungry because of the COVID-19 crisis," Fischer said in a release. "To help address this problem, I led this bipartisan push to ensure food not only gets to the food bank or non-profit, but that it reaches the people who need it most."