WASHINGTON — The Douglas County Republican Party is going after a candidate within its own ranks.
Her complaint to the Federal Election Commission says the Innis campaign spent $457 on digital advertisements, based on Facebook's advertising library.
But according to the complaint, Innis failed to report any digital advertising in his campaign spending reports, thereby violating the rules.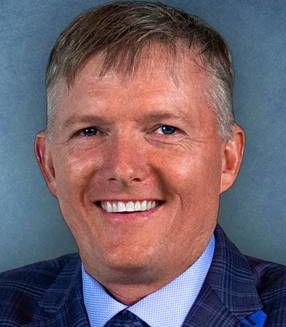 The other complaint went to the Senate Ethics Committee and accuses Innis of failing to file a personal financial disclosure statement within 30 days of becoming a federal candidate.
That complaint suggests that the attorney general could impose up to $50,000 in civil penalties.
"These activities violate the public trust and must be investigated," Thibodeau said in a statement about the complaints.
The Innis campaign issued a response indicating that it plans to file his personal financial disclosure form in the near future.
As for the Facebook ads, the campaign said that its media firm made low-level social media buys along with other activities and that it is in compliance with the relevant rules.
"Our report is accurate regarding our campaign spending and there is no foundation for this charge," campaign officials said. "The DCRP is wrong and should be embarrassed in getting conned by Ben Sasse into doing his dirty work. We will be filing the personal financial statement as required in the next few days."
The Sasse campaign released a statement last week touting the senator's fundraising and public survey results that show him with a substantial lead over Innis.
For his part, Innis has suggested that Sasse is spooked by his campaign and is trying to derail it.
---
Photos: Nebraska's and Iowa's members of Congress