Celeste Butler wants her art to be used as a teaching tool.
The Omaha fiber artist, along with four other local artists, has art pieces featured in the Durham Museum's latest exhibit, "Beyond the Vote."
The exhibit explores the 19th Amendment through different perspectives of the women's suffrage movement.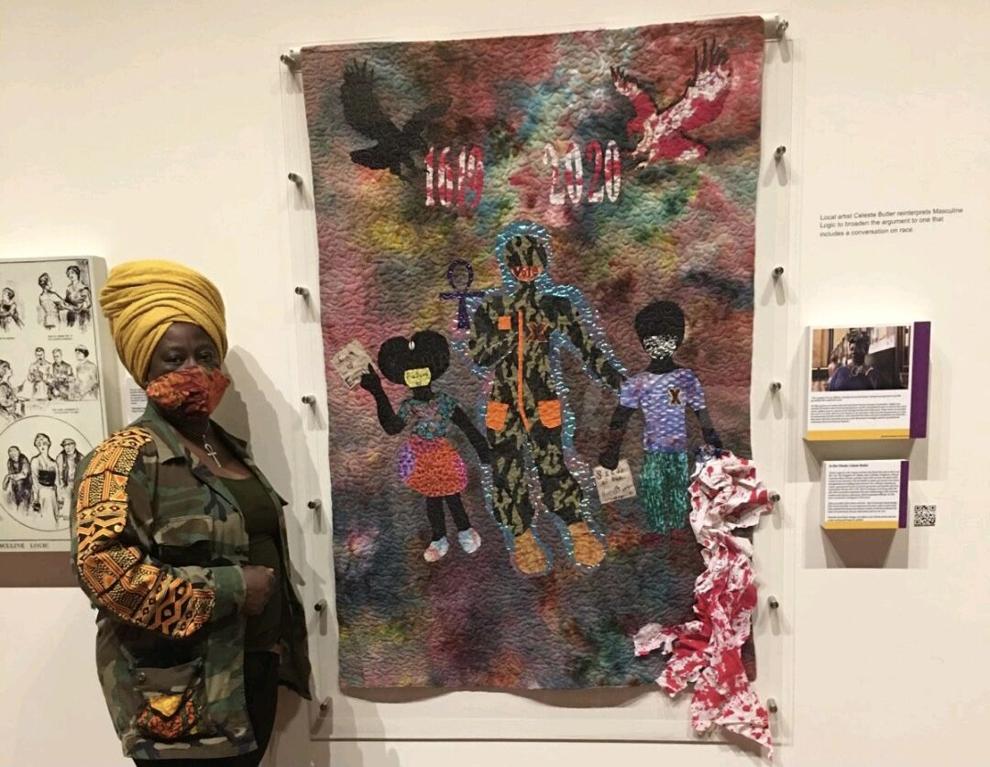 Butler said her quilt piece, titled "Enough We Are the Daughters of," honors Black women from 1619 to the present who fought through racial injustice to earn the right to vote.
"My work writes us back into history in places where we have been misrepresented and undocumented for the purpose of someone else controlling the narratives of who we are," Butler said. "It means I have the honor of creatively preserving our stories for future generations."
"Beyond the Vote," which opened to the public on March 6, also features art by Ariel Panowicz, Nancy Friedemann-Sánchez, Renee' A. Ledesma and Sophie Newell.
Emma Sundberg, curator of the Durham Museum, said each artist produced art in a different medium, ranging from mixed media, ceramics, textiles and wood blocks to photography.
"We paired each artist with different work, some pro-suffrage some anti-suffrage, and we just ask them to take inspiration from that original piece, and kind of retell it in a modern form," Sundberg said. "That's kind of the core of the show."
Alongside the artists' work, the exhibit features illustrations, paintings and propaganda of the women's suffrage movement from the Smithsonian and the Library of Congress.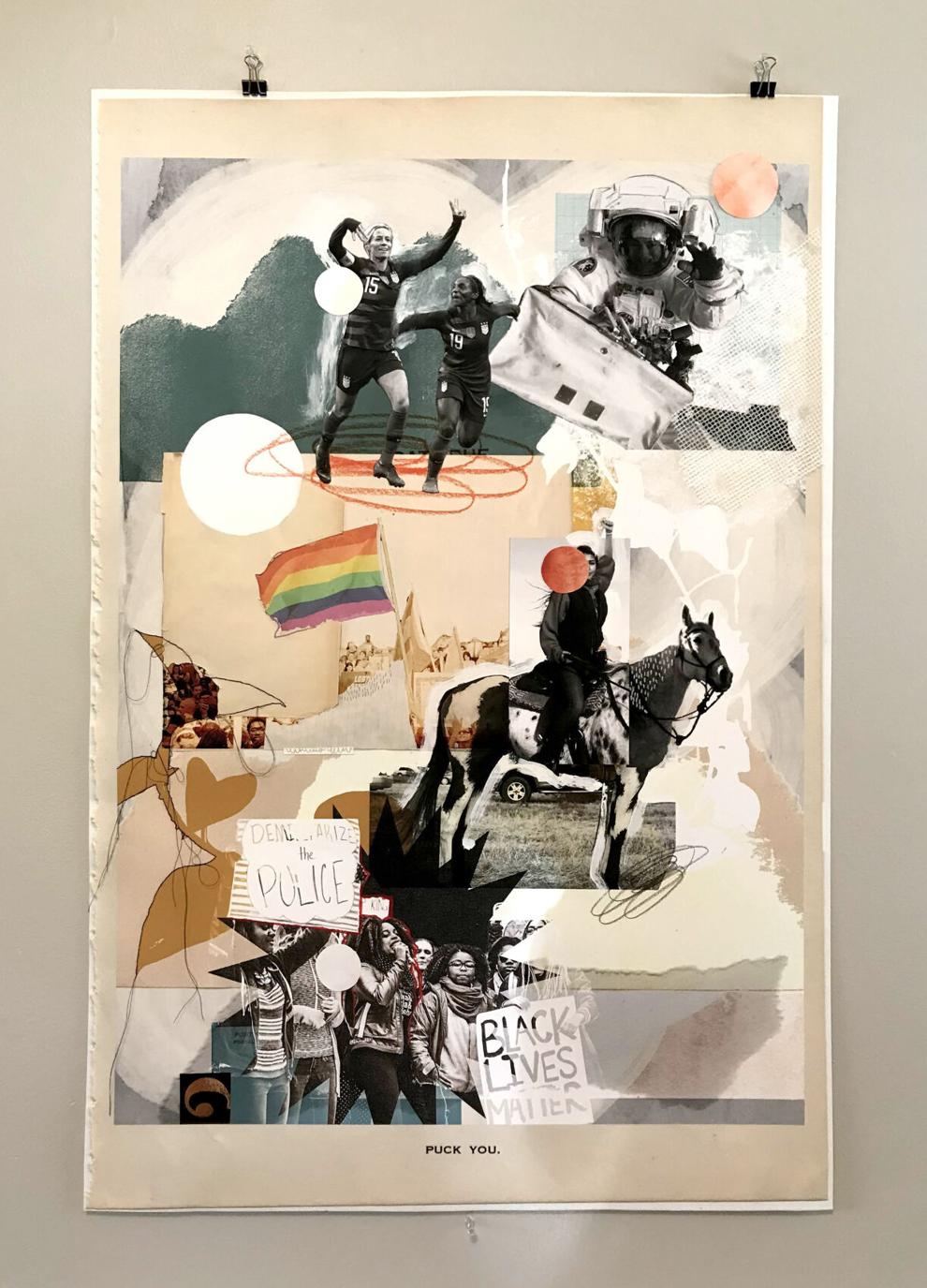 Newell, who produced a mixed-media piece, said the exhibit is interesting for her, as she comes from the United Kingdom and voted in her first U.S. presidential election this past year.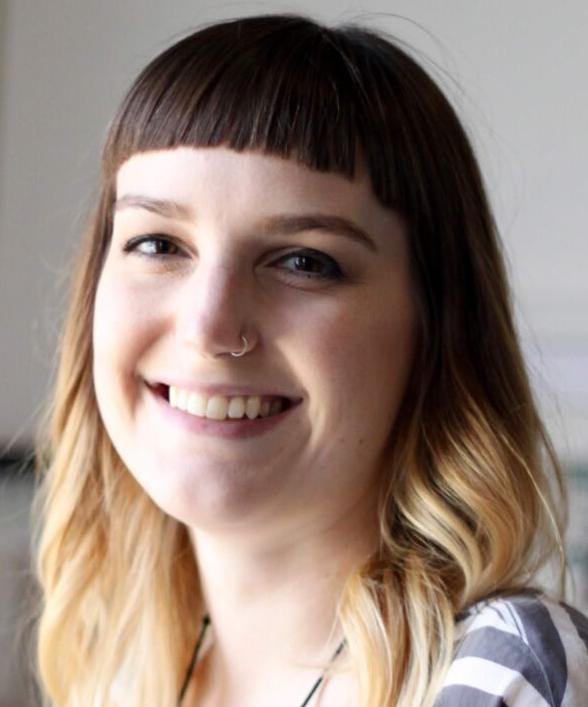 "I was also able to see it from this perspective of being disenfranchised," she said. "You know, I lived here and I still contributed to everything, I was working and paying taxes, but I didn't have an official say" until this past year.
Panowicz's piece in the exhibit is a photograph focused on diversity, inclusion and the idea that women can be whatever they want to be.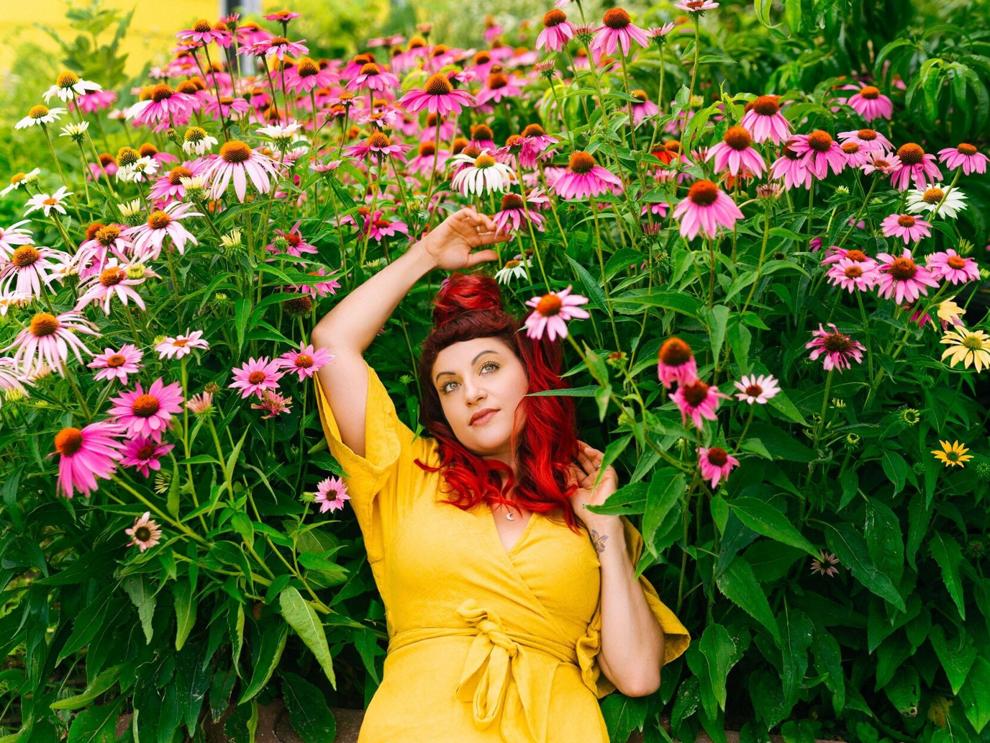 "It was very important to me to have a Black woman front and center, especially because when the 19th Amendment did pass, it did not include all women," Panowicz said.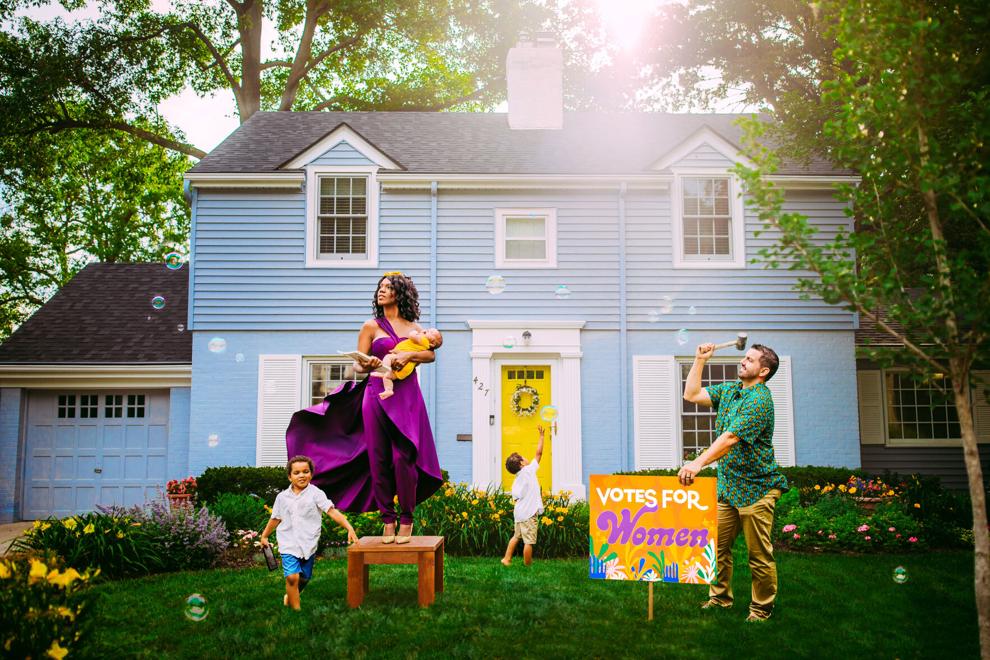 The exhibit will run through January 2022. Tickets to the Durham Museum must be purchased in advance. "Beyond the Vote" is included with museum admission.
---