A groundswell of statewide opposition to the first draft of Nebraska's proposed health education standards poses a significant challenge for the state writing team trying to produce a second draft acceptable to parents and school boards.
Forty-seven Nebraska school boards have adopted resolutions or sent letters opposing the first draft. That count is according to State Sen. Joni Albrecht, an opponent of the standards, who, along with 29 other state senators, urged districts to approve resolutions opposing them. 
The proposed standards would teach children as young as first grade about gender identity and gender stereotypes and older children about homophobia, transphobia and vaginal, oral and anal sex.
Albrecht said the Nebraska State Board of Education, which has final approval on whether to adopt the standards, should "scrap" them.
"The biggest thing I've learned in politics is when that room is full, you'd better be listening," she said.
The state currently has no health standards. If approved, they would be only recommended for adoption by local districts.
Opponents say the standards would sexualize children by introducing them to mature topics before they're ready, promote promiscuity, make schools teach a particular ideology, and infringe on parents' rights to teach children about sexuality according to their family's belief systems.
"The entire plank of human development is unacceptable, and no tweaking of it is going to make it acceptable," said Sue Greenwald, a leader of the group Protect Nebraska Children, whose members have flooded public meetings to voice their opposition. The group's Facebook page had 18,700 members as of Friday.
Supporters of the standards say the language recognizing diverse family structures, gender identities and sexual orientations will make those families and children feel welcome instead of leaving them ostracized and vulnerable to depression and suicide.
Abbi Swatsworth, director of OutNebraska, said it's "not hyperbole when we say inclusive health standards are lifesaving."
OutNebraska is a nonprofit that advocates for Nebraskans who are lesbian, gay, bisexual, transgender and queer. One of the group's missions is to protect LGBTQ+ youths and create safe spaces for them.
Swatsworth said district officials seeking to scrap all of the inclusive language are hurting their students. She said there are LGBTQ+ students in every Nebraska district.
"I don't know that they mean to be hurtful, but it can cause harm because it's an erasure of those identities, the families and students," she said. "We have research and data that says that that's dangerous."
​Local school district officials are taking a "wait-and-see" attitude on the second draft, said Holdrege Public Schools Superintendent Todd Hilyard, whose school board adopted a resolution of opposition last week.​
If the writing team doesn't make substantial changes, a large constituency across the state could be "looking for some heads on a platter," he said.
Hilyard said the Nebraska Department of Education is "dealing with some serious trust issues right now, and if they come back with something that's not dramatically changed, I think that could only escalate."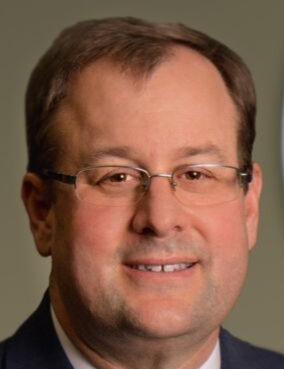 Nebraska Education Commissioner Matt Blomstedt, in a July 11 letter to school administrators and leaders, acknowledged that concerns over the health standards have helped fuel a "crisis of confidence in the department and across the education system in Nebraska."
Blomstedt wrote that there would be changes in a second draft. The Board of Education has discussed producing a second draft that would "remove many of the explicit examples and reframe sensitive topics," he wrote.
The second draft will "make clear that managing sensitive health related topics be thoughtfully conducted with parental input at a local level ... " he wrote.
Blomstedt also wrote that the process his department used to write the first draft, which the department has used in the past to draft other standards, "did not serve us well in this instance."
"This is unfortunate as it has created a still escalating concern, and the board and I are committed to bringing that to a resolution," he wrote.
Republican Gov. Pete Ricketts has been touring the state calling for scrapping the sex education topics from the standards. He has said they are not age-appropriate and were developed with the help of political activists, and without the input of key mainstream organizations.
The World-Herald checked with school districts in Lincoln and metropolitan Omaha to see if their boards had taken action to support or oppose the standards. As of last week, no formal action had been taken by the boards of the Omaha, Lincoln, Bellevue, Westside, Papillion La Vista, Springfield Platteview, Gretna, Millard, Bennington, Elkhorn and Ralston districts.
Annette Eyman, spokeswoman for Papillion La Vista, said the board's lack of formal action should not be viewed as support for the standards.
"We absolutely have concerns," including with some of the content and the age-appropriateness, which doesn't match what the district teaches, she said. Those concerns have been conveyed to the state, Eyman said.
In letters and resolutions, school boards across the state are expressing common areas of concern: the age-appropriateness, the intrusion on parental rights, and a perception that the draft standards are advocating a belief system that doesn't fit with their local community.
Superintendents from 12 school districts in west-central Nebraska's Educational Service Unit 16 sent a letter criticizing the first draft as "unnecessary overreach."
"What is troublesome about the proposed health standards is that they venture into teaching about sexuality, requiring schools to instruct on subject matter that may be inconsistent with a family's values/belief systems," the superintendents wrote.
Some of the content would be introduced before kids are mature enough to deal with it, they said.
The content of the standards in kindergarten though sixth grade, they wrote, was "particularly objectionable and explicit beyond what would be considered developmentally advisable and/or appropriate for children ages 6-12."
For example, they objected to teaching sixth graders about differences between cisgender, transgender, gender non-binary, gender expansive and gender identity, and about a range of identities related to sexual orientation, including heterosexual, bisexual, lesbian, gay, queer, two-spirit, asexual and pansexual.
The superintendents objected to teaching seventh graders about vaginal, oral and anal sex and their relationship to the transmission of disease.
​The Gothenburg Public Schools, in western Nebraska, adopted a resolution that said the standards infringe on parents' rights — language that several districts echoed.
"Parents and guardians are the primary educators of their own children, especially in matters of faith and morals, including sex education," it said. "The school district is to support and assist the education of children, not to replace the parents and guardians."
​The school board members in Bertrand Community School, in south-central Nebraska, wrote that much of the language is "vague and subjective" and that "some educators might be opposed to teaching these standards."
Teaching the standards could put educators at risk of being in disagreement with parents, they wrote.
"Educators could be driven from the education profession," they wrote. "With the shortage of teachers, these standards will only make it more difficult for school districts to hire teachers in the future."
They said that schools are struggling to recover from the pandemic and that the state should be focusing on "more pertinent" priorities.
On behalf of the Chase County school board, Superintendent Adam Lambert wrote that the material in the standards is "ideological."
The district is in southwest Nebraska.
"Your own standards state that everyone has different beliefs and are influenced by outside factors," he wrote. "My concern is that the direction you are currently going is asking districts to teach specific belief systems that don't align with everyone's belief systems."
​​The Cozad Public Schools board expressed concern that approval of the standards would put a "spotlight" on schools that didn't adopt them.
"While such standards outside the core curriculum are not binding on a district, they express and establish expectations from the State Board that inevitably would be imposed on schools, irrespective of their advisory nature and sensitive subject matter," the board wrote.
The board is not required under state law to create health standards, unlike for core academic subjects of math, English, writing, social studies and science.
---