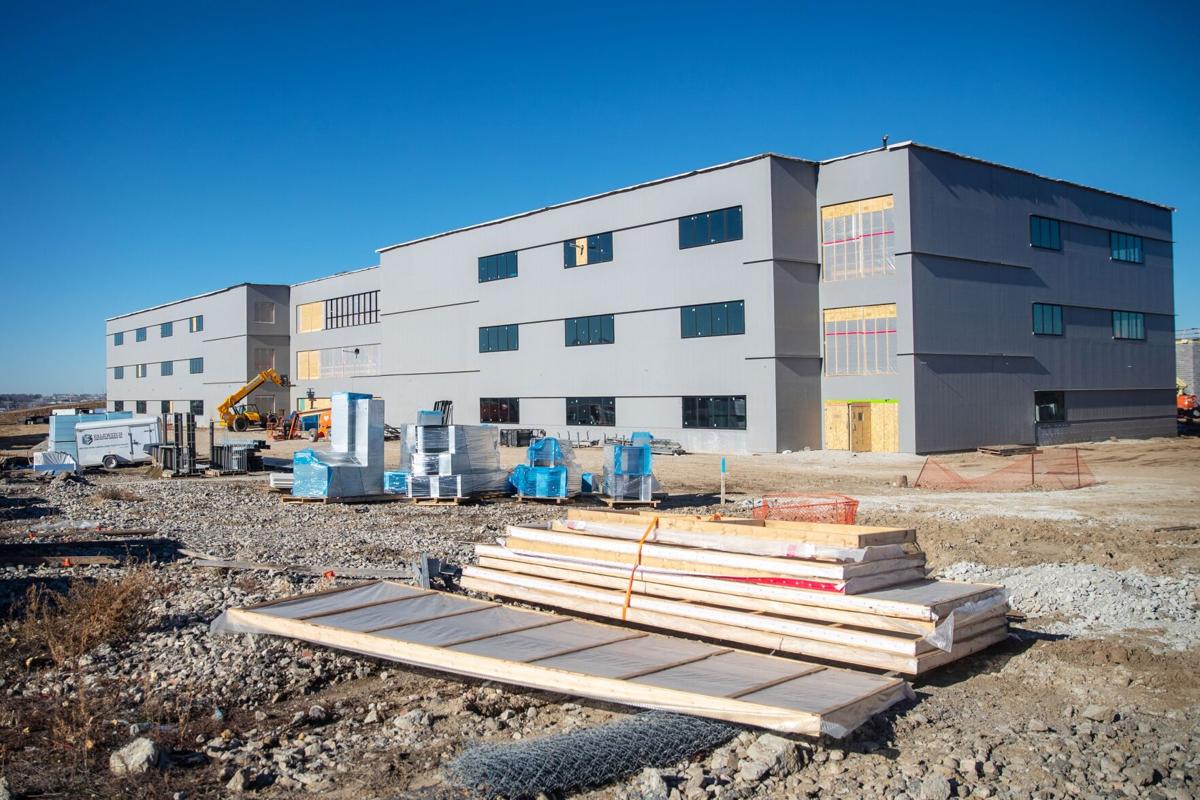 Omaha Public Schools officials want to change the way students are taught at the high school level.
The officials say that beginning this fall, they will start rolling out specific academy programs or career pathways at each of the district's seven high schools. The programs also will be implemented at the district's two new high schools, which open in the 2022-23 school year.
Starting next year, freshmen will take a freshman seminar course to explore their interests and the courses they may want to take.
After their freshman year, students will select an academy or a pathway at their school.
Burke High, for example, would have air and space, leadership and communications academies. North High would have academies for engineering and design; science and research; and computer science and technology.
The district will build on the academy and pathway offerings each year until everything is in place by fall 2024.
According to definitions provided by OPS, academies are small learning communities with a career focus. Pathways are a series of four or more classes focused on a group of related careers.
Students still will take core classes such as English, math, social studies and science.
Susan Christopherson, director of secondary education for OPS, said students still will be on a college-prep track and have opportunities to take honors, Advanced Placement and dual-enrollment courses.
"Those are not being removed from any student's schedule or opportunity," she said. "It really is about having an opportunity during your high school years to explore some career path options."
The district said all students will continue to have access to a variety of electives that include the performing and fine arts, world languages, JROTC and other extracurricular activities.
In addition, officials said, all of the district's seven high schools will be on a block schedule starting next school year.
Under the block schedule at North High School, for example, students alternate schedules every other day. One day they take four 90-minute classes, the next day they take four different ones. Traditional classes are about half as long.
Programming offered for current high school students will continue, Christopherson said.
"We will not be taking opportunities away from our current students," she said. "As we build, we will just phase out if there is anything that we will be needing to phase out."
Christopherson did not have an estimate for what the changes would cost.
Kala Morrissey, a spokeswoman for the district, said officials will regularly communicate with OPS families as the plan is rolled out.
Christopherson said the high school changes are part of the district's strategic plan, which was approved by the school board last year. The plans for the academies and pathways are not explicitly listed in the plan, and they never have been discussed publicly at an OPS school board meeting.
Plans for the academies and pathways are listed as an information item for the school board meeting scheduled for Thursday evening. The board does not typically vote on information items. Another district spokeswoman said "there is no action necessary."
Messages about the district's announcement left for school board President Shavonna Holman, Vice President Jane Erdenberger and former President Marque Snow were not immediately returned Friday evening. Snow was president when the strategic plan was approved.
When asked where OPS got the idea for the academies and evidence that they work, Christopherson said the district already has implemented some academies and also looked at what was done in Nashville.
"If you look at students who are a part of a concentrated program, they have a higher rate of graduation, they are more engaged, because they have a direct interest in the courses they are taking and being involved in," she said.
At the OPS meeting on Feb. 3, 2020, the school board approved a contract with Steele Dynamics for "high school transformation." The item was on the consent agenda and was approved without discussion by the board.
According to its website, one of the people behind Steele Dynamics is Jay Steele, whom the Tennessean newspaper described as the "champion of the Academies of Nashville."
Lou Ann Goding, whose term as an OPS board member ended in December, said Steele never gave a presentation at a board meeting to discuss the changes at the high schools.
"The lack of transparency and clear communication experienced in the past year by OPS families and staff is a concern," Goding said. "A successful review of significant programmatic changes at the high schools should involve all stakeholders and be thoroughly vetted by the Board of Education."
Ben Perlman, whose term on the board also ended in December, said he sat in on two meetings at which the plans were explained to him, but there was little board involvement in the actual planning of the academies and pathways.
On the academies themselves, Perlman said it's questionable to ask 14-year-olds to decide on a career path.
"What problem is this solving?" he said. "That would be my No. 1 question."
The district is in the process of holding virtual open houses for its high schools. At the end of the month, students will submit their school choice requests for the 2021-22 school year.
World-Herald staff writer Joe Dejka contributed to this report.
---
Omaha Public Schools through the years