Two shared YMCA facilities. A center that offers behavioral health services. Learning spaces that can provide alternative classrooms for students.
Omaha Public Schools students and staff will soon have access to those amenities as the district begins to open five new schools starting in August.
During a Jan. 3 school board meeting, district officials provided an update on each school's construction progress.
Four schools, with a total capacity of 4,200 students, are on track to open their doors to students this fall. A 1,000-student middle school is about a third of the way completed, with an opening date of August 2023.
The schools are being funded by a $409.9 million bond measure approved by voters in 2018. The bond issue also includes construction, capital improvements and renovations to 25 existing schools around the district.
"We are excited to welcome students at our two new high schools and two elementary schools later this year," said Bridget Blevins, a spokeswoman for OPS.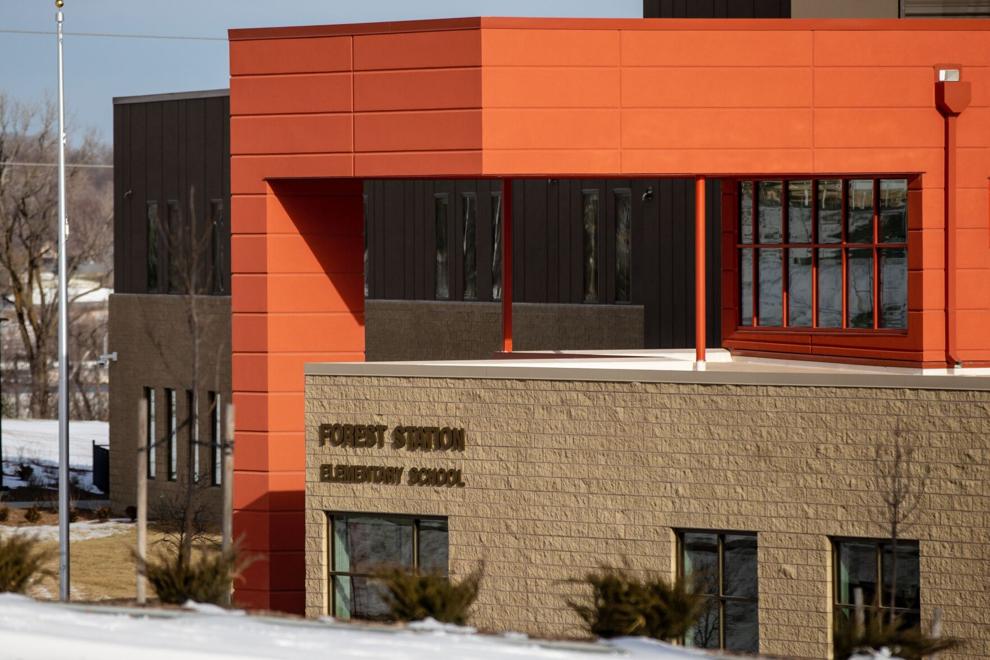 Forest Station Elementary
School board members signed off on the completion of construction at Forest Station Elementary at the meeting earlier this month. Construction of the $21.3 million school, located at Fort Crook and Childs Roads in Bellevue, began in August 2019.
District officials said Forest Station will relieve pressure at other nearby OPS elementary schools that are close to or over capacity.
Forest Station will pull students from both Chandler View and Gomez Heritage Elementary Schools. Students entering the sixth grade will be assigned to Marrs Magnet Center.
The 80,000-square-foot building features several spaces that have a practical function such as the learning stairs, which is a large stairway that can also serve as an alternative classroom location. The school also has a stage in its gym and a storm shelter.
Shelly Burghardt will be the principal of Forest Station, home of the Owls. She is currently the principal at Hartman Elementary School.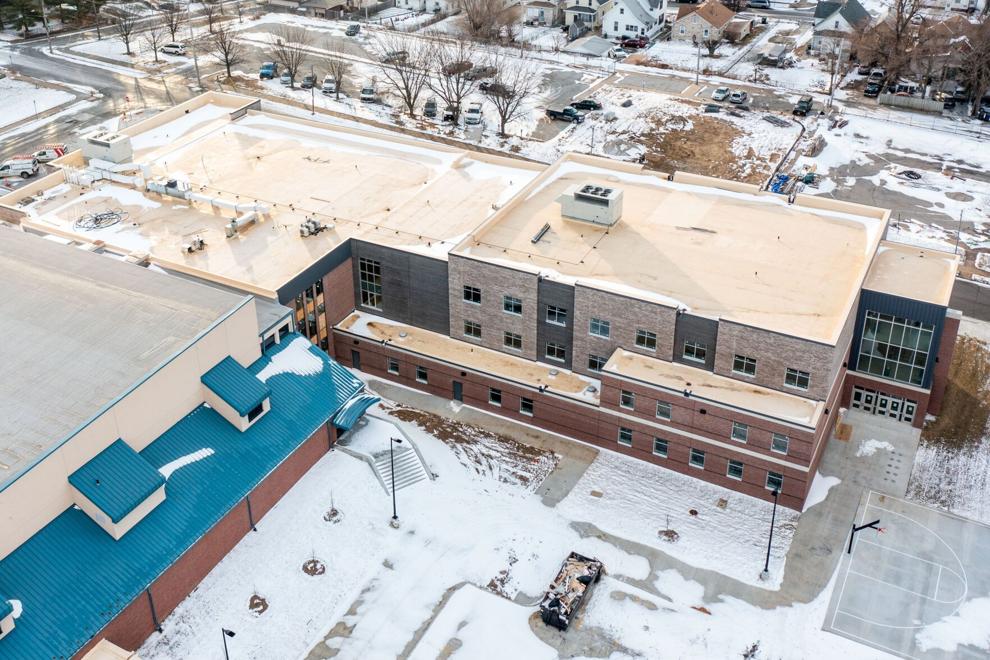 Pine Elementary
Pine Elementary, located at 10th and Pine Streets in southeast Omaha, is 84% finished with a projected completion date of May 31, according to district documents. The $18.6 million construction project began in July 2020.
While the flooring should be done by the end of January, contractors still need to work on the electrical, mechanical and plumbing systems, along with the gym and sidewalks on the east side of the school.
The 112,000-square-foot facility incorporates an existing gym from Grace University, a private Christian college that halted operations in 2018.
Home of the Porcupines, Pine will take some students who now attend Castelar and Bancroft Elementary Schools. Students entering the sixth grade will be assigned to Norris Middle School.
Adriana Vargas will be the principal of Pine. She is currently Castelar's principal.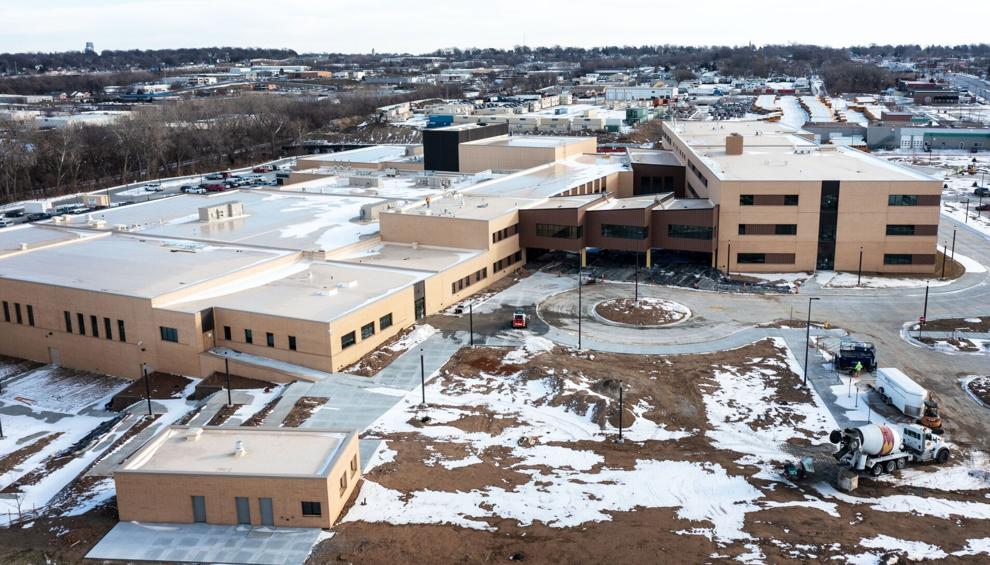 Buena Vista High School
OPS hasn't opened a new high school since the early 1970s, when classrooms still featured chalkboards and overhead projectors.
The district's two new high schools, Buena Vista and Westview High Schools, will open in August, with only freshmen and sophomores. Juniors will be phased in starting in 2023, with seniors arriving in 2024.
The phased approach "creates an opportunity to gradually build the student body with minimal disruption to students who are more established already at their current high school," Blevins said.
Buena Vista, at 60th and L Streets in South Omaha, is almost 90% complete, according to district documents. The $90.4 million construction project, which began in August 2019, is scheduled to be finished by May 31.
The school sits on a little more than 40 acres and is 285,000 square feet. It will have a YMCA Express and a OneWorld Community Health Centers clinic with a nurses station and behavior health services.
Unlike at other schools, Buena Vista teachers won't be assigned to certain classrooms. They will have office space and move to different classes. OPS officials have said the furniture will be flexible and movable.
The facility also has more open spaces for students to gather and work on projects.
Buena Vista will pull students from Bryan and South High Schools.
Carrie Carr will serve as principal for Buena Vista, home of the Bison. She had been the principal of Norris Middle School since 2017.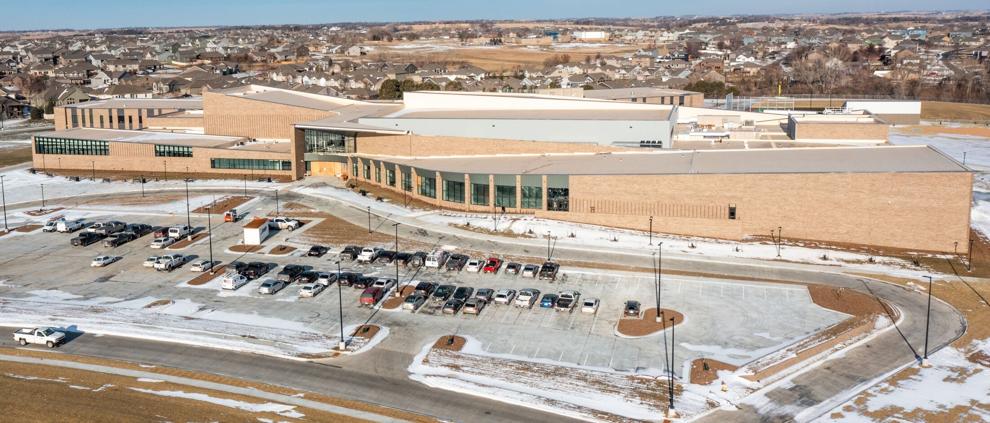 Westview High School
Westview High School, at 156th and Ida Streets, also will include a YMCA but will have more shared facilities than at Buena Vista.
The YMCA and the school will share an aquatics center, a main gymnasium, an auxiliary gym, a wrestling room, a weight and fitness room and outdoor fields. The YMCA portion of the Westview building will have its own facilities, including locker rooms, certain fitness areas and a day care.
The high school, home of the Wolverines, will sit on nearly 73 acres and will be 315,000 square feet.
Construction is about 85% finished and is on track for a completion deadline of May 31. The project will cost a total of $88.5 million.
A portion of students from Burke and Northwest High Schools will attend Westview, depending on their home address.
Thomas Lee is the principal for Westview. He was formerly the current principal of Northwest.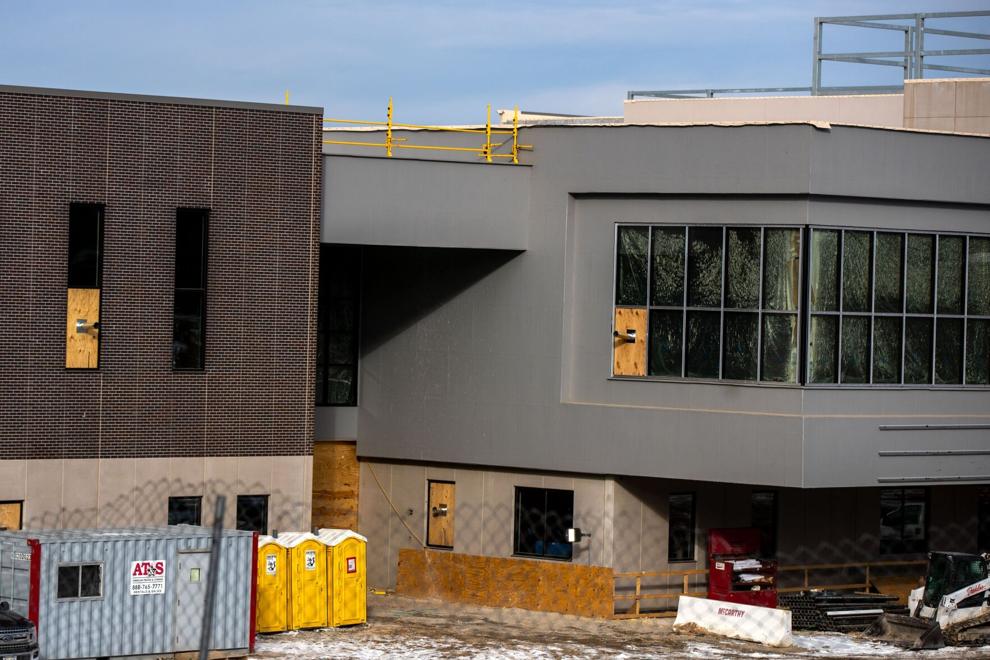 Bluestem Middle School
Bluestem Middle School, at 42nd and Y Streets, is 33% complete, according to district documents. Construction on the three-story building, which began in September 2020, should be finished by May 31, 2023.
Grading for the middle school's new track and field is done, along with site utility work. Interior framework for the second- and third-floor academic wings is ongoing.
The $48.8 million project will begin with sixth grade and seventh grade students when it opens in August 2023. It will expand to include eighth graders in 2024.
The facility, spanning 177,000 square feet, is being built next to Gateway Elementary to create a campus effect, officials said. It will have learning spaces geared toward career fields, science, technology, engineering and mathematics, and teacher collaboration.
The district has yet to announce a principal for Bluestem, which will be the home of the Mighty Meadowlarks. The school will pull some students from both Bryan and Norris Middle Schools.
Students from Gateway and Indian Hill Elementaries and the majority of students from Ashland Park-Robbins Elementary will be assigned to the new Bluestem.
The five new schools, totaling nearly $270 million, are within budget, said Charles Wakefield, OPS chief operations officer. While supply chain delays have impacted the projects, the facilities should still open on time, he said.
"I did find materials early and purchased materials early," he said. "At this point we are seeing delays, but we are not seeing delays that will delay the substantial completion of a project."
Starting Monday, OPS students could request their school choice for the 2022-23 year. All sites, including the four new schools opening in August, will be accepting applications until Jan. 28.
Students entering middle school or high school will automatically be sent forms, while elementary students can get a form at their current school or at the Student Placement Office, 3215 Cuming St.
The district is hosting tours in January for families who are within the attendance boundaries of both new high schools. A tour of Buena Vista was hosted on Saturday, while Westview will have one on Jan. 15.
Qualifying families have been sent emails for tour reservations. Tour dates for the new elementary schools have yet to be announced.
This story has been updated to reflect that the principals of Buena Vista and Westview High Schools are already in their new jobs, and new principals have been named at their previous schools. Langston Frison is now the principal at Norris Middle School. Kimberly Jackson is now the principal at Northwest High School.
---