When she's not prepping and serving lunch to the students of Oakdale Elementary School, Gail Engen advises students on critical decisions.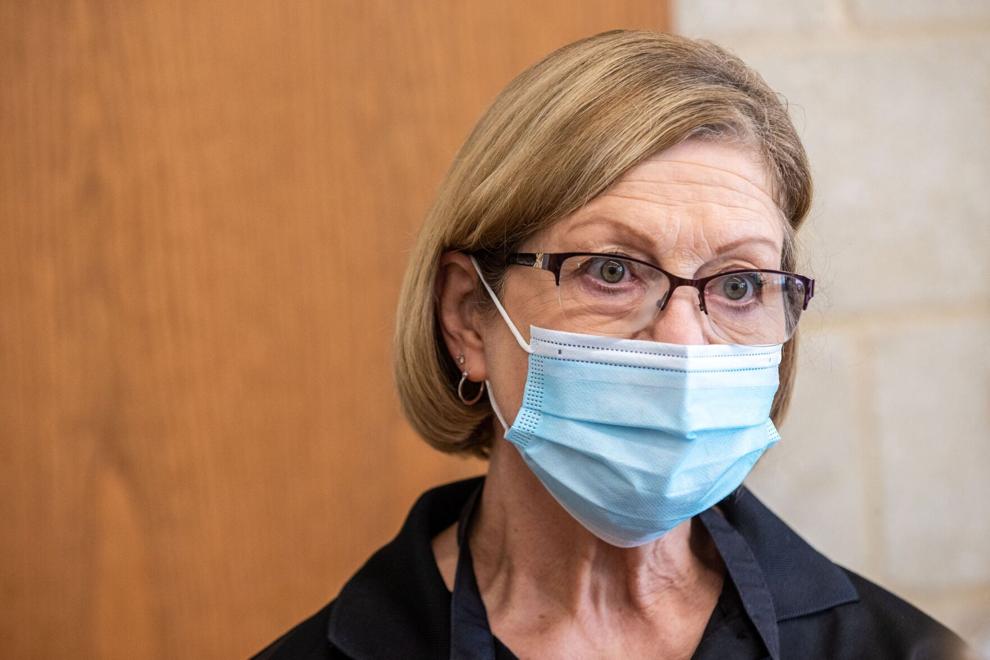 Like apple juice or fruit punch.
"My mind is telling me apple juice," a kindergartner recently told Engen. "My heart is telling me fruit punch."
"Well, honey, just go with your heart," Engen said to the student.
Engen, who has been serving Westside Community Schools' students for about a decade, said interactions like that make her job fun. But this year she's having to work longer hours and make modifications to get students fed amid a staff shortage.
Sometimes the principal and teachers help serve lunch. And during a recent lunch period, the school custodian was handing out silverware.
Engen isn't alone. This school year, teachers, bus drivers, secretaries, nutrition workers and others are having to work harder because vacant positions continue to be unfilled more than a month into the school year.
Some teachers are being asked to help out in multiple classrooms or take on additional students to make up for staff vacancies and as school districts compete to hire substitute teachers.
Jenni Benson, president of the Nebraska State Education Association, said the state is facing a "massive teacher shortage," at a time when students need more one-on-one support from educators to thrive.
"We need to invest in teachers so our students have access to the best talent in the classroom, and we can hire the best and most prepared educators with our students," she said.
Several schools nationwide have had to shut classrooms because of a lack of teachers. California's largest district, Los Angeles Unified with 600,000 students, has more than 500 teacher vacancies, a fivefold increase from previous years, the Associated Press reported.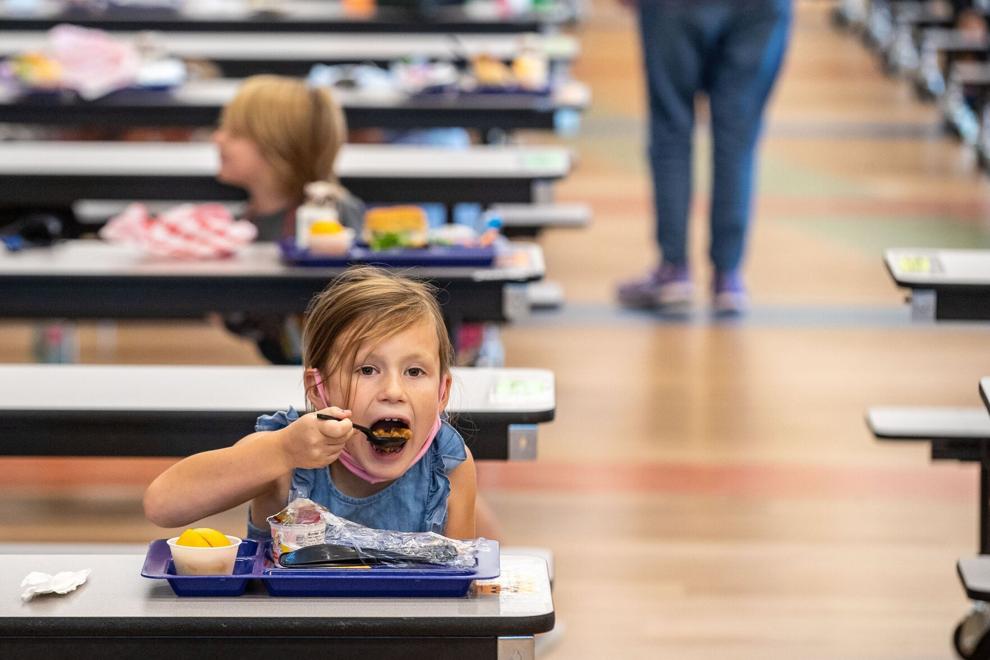 Bridget Blevins, a spokeswoman for the Omaha Public Schools, said she didn't have a breakdown of the total number of teaching openings in the district.
A staffing report submitted to the OPS board in September showed the district had 3,994 teachers at the start of last school year. It showed the district started this school year with 3,908 teachers.
School districts are also struggling to find enough staff to serve lunch and drive the bus.
The bus driver shortage is so bad the governor of Massachusetts activated the state's National Guard to help with busing students to school. In Nebraska, OPS and Lincoln Public Schools students have waited an hour or more for buses to take them to school and home again.
School officials struggled to pinpoint the exact reasons for the hiring challenges this school year but said it's likely a combination of factors. Some issues, like a shortage of teachers, persisted before the pandemic. A few officials speculated people don't want to work in crowded schools with students who aren't currently eligible for a COVID-19 vaccine.
Cecil Hicks, chief talent officer for OPS, said school districts are not immune to some of the larger challenges facing the state's job market.
Districts around Nebraska have been changing school calendars to give teachers time to rest, plan and prepare.
Citing the effects of the national labor shortage, Grand Island Public Schools recently gave students and staff a day off to "reset for the days ahead."
"Many staff are covering multiple classrooms to ensure continuity of learning and serving in other capacities in order to provide a safe learning environment for students," Superintendent Tawana Grover said in a statement.
Lincoln Public Schools extended its fall break by one day to give teachers a planning day amid the pressures of the pandemic and a shortage of substitutes. OPS gave students five more days off this school year to give teachers more time to plan and prepare.
The websites of many metro area school districts have pages of job listings. This last week there were 11 pages of job listings on the OPS website for everything from security guards to school secretaries to teachers.
Last month Papillion La Vista Community Schools had about 40 open positions for paraprofessionals, with pay starting at $13.42 an hour.
Typically, Erin Vik, director of the Westside district's nutrition services department, has five to six jobs to fill before the start of a new school year. This year, Vik had 16 to 18 positions to try to fill.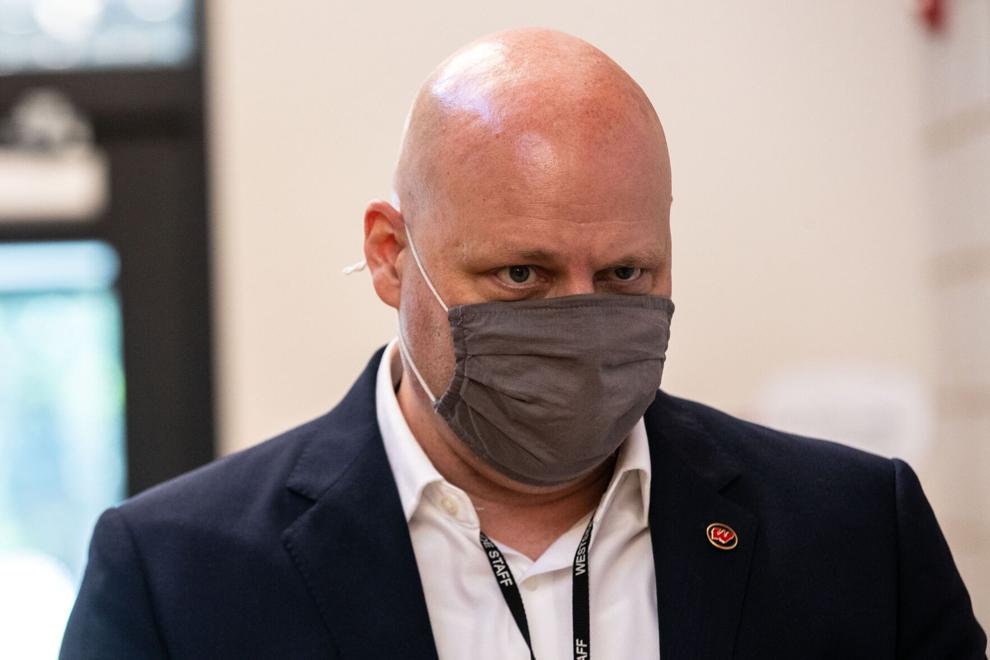 Vik said he has heard of some restaurants closing for the day when they don't have the necessary staff, but he can't do that.
"Kids are here," Vik said. "They need to be fed."
With wages starting at $14 an hour and with positions that pay up to $16 or $17 an hour, Vik said the district is trying to get creative to attract applicants.
On Oct. 11, the district will host a job fair to help people who may not be comfortable using technology apply for one of the district's many open jobs.
Steve Owens, president of Service Employees International Union Local 226, said school staff like nutrition workers are working extra hard to make sure kids get fed and sometimes move around to different buildings to fill in where needed.
Local 226 represents about 850 school employees at school districts across the metro area. Its members are bus drivers, nutrition workers, custodians and more.
Owens said the school districts are offering jobs with good insurance, retirement benefits and sick leave.
When asked if school staff were being paid enough, Owens said the jobs are better than doing nothing.
"Is anybody really paid what they want to be paid?" Owens said. "Absolutely not. Nobody is ever paid what they think they're worth."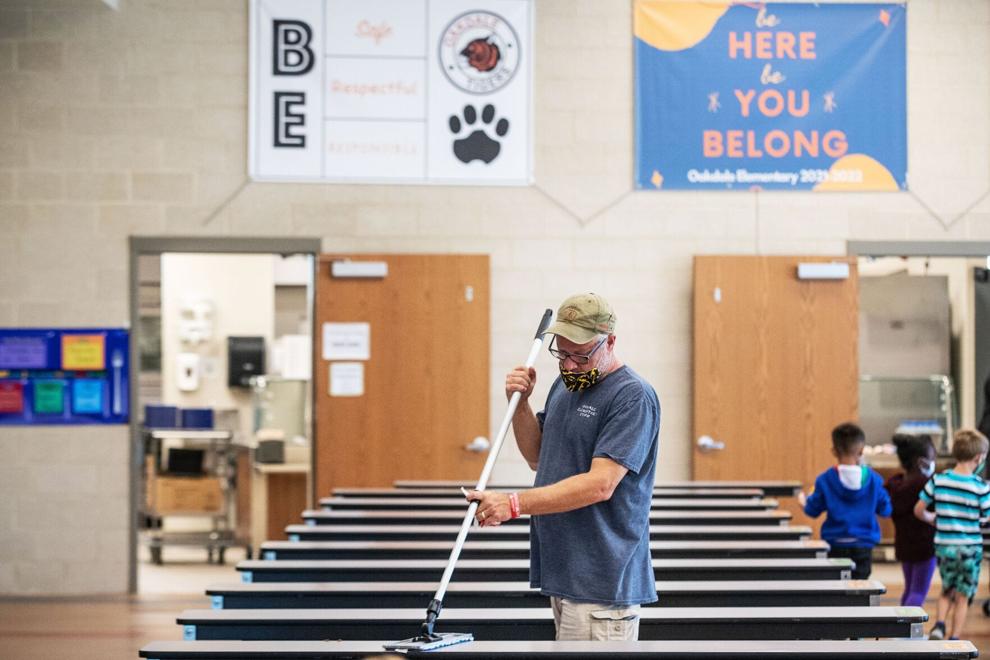 On the OPS website, jobs are posted seeking teachers for subjects like social studies, science, music, art, physical education, math, business, French, Spanish, Chinese and English.
Hicks said like other school districts, OPS's talent gaps are across the board. In addition to teachers, the district needs paraprofessionals, bus aides, bus drivers and nutrition workers.
The district has also been struggling to find substitute teachers who have the opportunity to pick any school district across the metro area.
"It's no secret that we do have obviously a deficit in our staffing numbers so I think every effort across the board is being made to encourage talent to apply and to hire individuals at every possible level within OPS," Hicks said.
Robert Miller, president of the Omaha Education Association, told the OPS board that only a few weeks into the school year, he was hearing from frustrated, tired and overwhelmed teachers sharing their concerns on staffing, unfilled positions and the lack of substitutes.
"I understand that this is not an OPS issue," Miller said. "It's not a metro issue. It's a nationwide issue. We must find a way to get the positions filled whether it's increasing the sub pay or finding another way to entice employment to the Omaha Public Schools."
At the high school level, Miller said OPS teachers are being asked three out of five days to take over other classrooms during periods that would usually be reserved for them to plan or grade work.
Miller said it's a challenge and teachers are feeling overwhelmed by how often it happens.
When teachers are unable to use their plan time at work, then the work has to be done at home in the evenings.
"The work doesn't stop," Miller said in an interview.
When elementary school teachers are out sick and no sub is available, the students are often divided up and sent to work independently on their assignments in other classrooms. At smaller schools, that might mean students wind up in classrooms that are one grade above or below their regular grade.
And when there's a shortage of staff in other positions, like security guards, that affects teachers, too. A call to the office for assistance from a security guard may result in a longer wait than usual, or teachers might have to break up a fight.
Miller said teachers are doing as much as possible to help students regardless of the hurdles in front of them.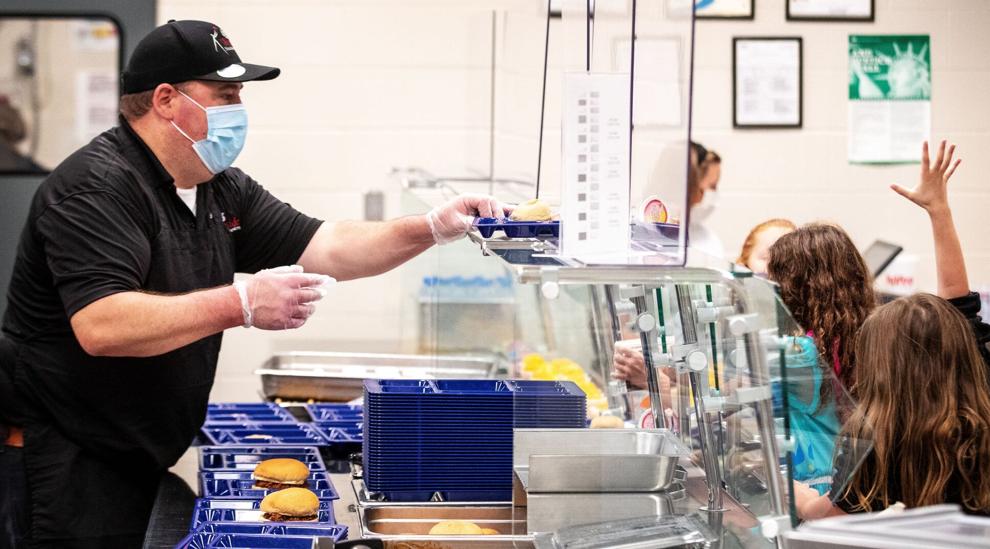 "Even when they're asked to do more with less," he said.
According to a June survey of 2,690 members of the National Education Association, 32% said the pandemic drove them to plan to leave the profession earlier than expected. Another survey by the RAND Corp. said the pandemic exacerbated attrition, burnout and stress on teachers, who were almost twice as likely as other employed adults to feel frequent job-related stress and almost three times more likely to experience depression.
Benson, with NSEA, said lawmakers and school districts must focus on why educators are leaving the classroom at high rates and how those issues can be remedied, including mentoring programs and professional learning communities for all educators.
Another challenge is enticing people to pursue careers as teachers.
Data from the Nebraska Department of Education shows a decreasing number of students enrolling in and completing programs at Nebraska colleges and universities to become teachers.
In the 2009-10 school year, there were 5,370 students enrolled. By 2018-19, that number had decreased to 3,780.
During that same time frame, there was an 8% decline in the number of students completing the programs. In 2009-10, 1,563 students completed the program compared with 1,438 students in 2018-19.
OPS is doing more to grow its own talent. Every high school will offer courses for students to explore careers in the education field.
This summer OPS hired high school students to help with Next Level Learning, the district's summer learning program. Students were paid to work in elementary schools alongside teachers. At the end of the summer, colleges and universities were invited to come speak to students about a career in education.
OPS also has a program that helps paraprofessionals in the district become teachers.
School officials from across the metro area said they are willing to train people to fill the open jobs in schools, and all had the same message for potential job candidates:
This report includes material from the Associated Press.
---