Minutes after being named Nebraska's newest teacher of the year, Lee Perez admitted he wasn't the best student growing up.
"I hated school," Perez said. "I barely graduated high school."
And yet teachers were like a second family to Perez. They fed him. And talked to him when he got into trouble.
So when it came time to pick a career, Perez said he wanted to help students the way his teachers helped him.
"I just want them to know that I had a tough life growing up, and just because you have a hard life growing up doesn't mean you can't reach your dreams," Perez said of his students.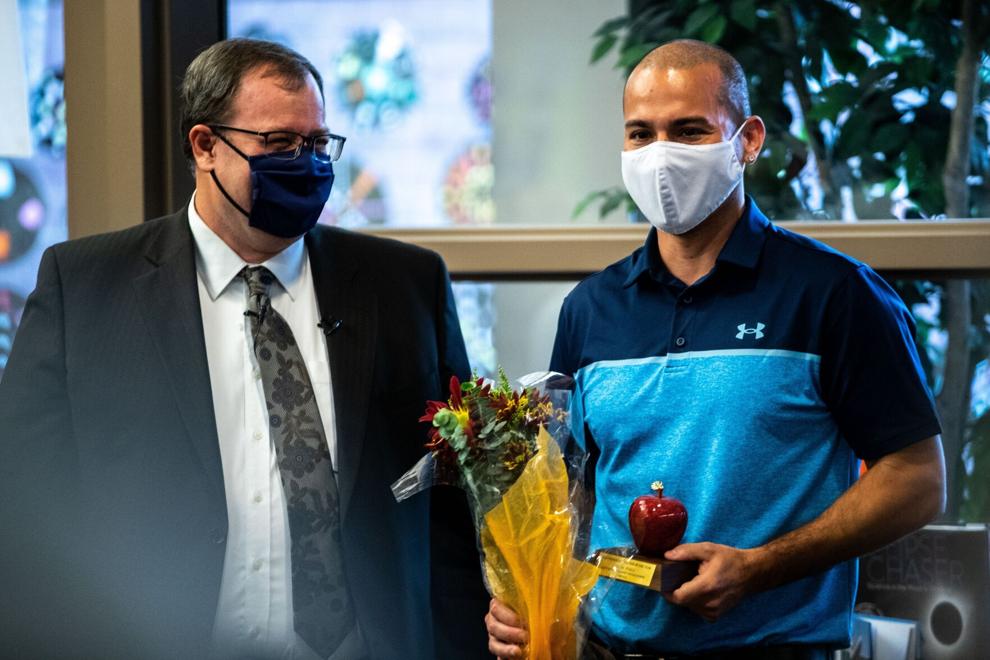 Some of those students watched on Wednesday as Perez was named the Nebraska 2022 Teacher of the Year during a surprise award ceremony at Alice Buffett Magnet Middle School, where he is an English as a second language teacher for students in grades five through eight.
Perez, who is originally from North Platte, has been a teacher for 13 years. He started his teaching career at Marrs Magnet Middle School before moving to Buffett. Both schools are part of Omaha Public Schools.
Perez was given the award by Nebraska Commissioner of Education Matthew Blomstedt in a ceremony attended by OPS Superintendent Cheryl Logan, school staff, students and reporters. As the announcement was made, Perez wiped away a few tears.
Perez will participate in the National Teacher of the Year competition later this year.
Teachers apply for the award, submit examples of lesson plans and secure letters of support. A panel of Nebraska educators selected Perez for the award, which recognizes classroom teachers who are exceptionally dedicated, knowledgeable, skilled and who have the ability to inspire students of all backgrounds and abilities to learn.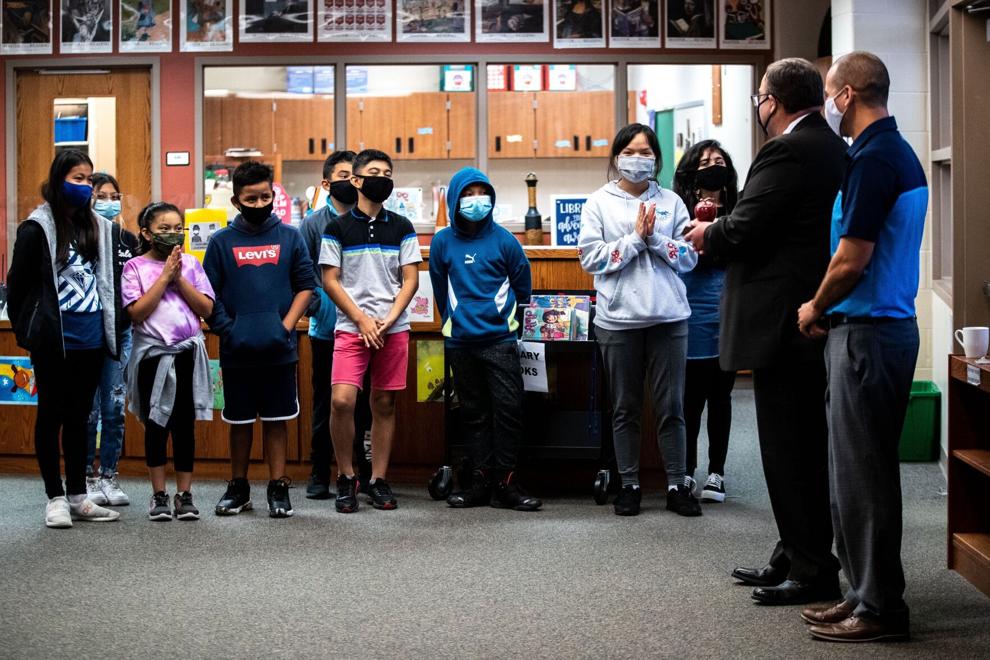 Other finalists for the award this year include Mikayla Bruner of Westside Middle School, Abby Jones of Gibbon High School in Gibbon and Kim Pickering of Lincoln High School in Lincoln.
Perez teaches his students content and language but also how to navigate the school system and culture in the United States.
Perez's father's family immigrated to the United States from northern Mexico and were migrant field workers who eventually settled in Nebraska.
"Growing up, the immigration road here wasn't easy, but it definitely paid off," Perez said.
His family's own immigration story allows Perez to empathize with his students, many of whom have come from trauma, war, famine or political destabilization.
After winning the award, Perez said he will talk to other teachers in the state about what it's like to have English learners in the classroom, why it's important to have teachers of color and how culturally responsive teaching can help teachers become not only better educators but also better people inside and outside of the classroom.
Perez said his message to teachers is to be kind, culturally aware and tolerant.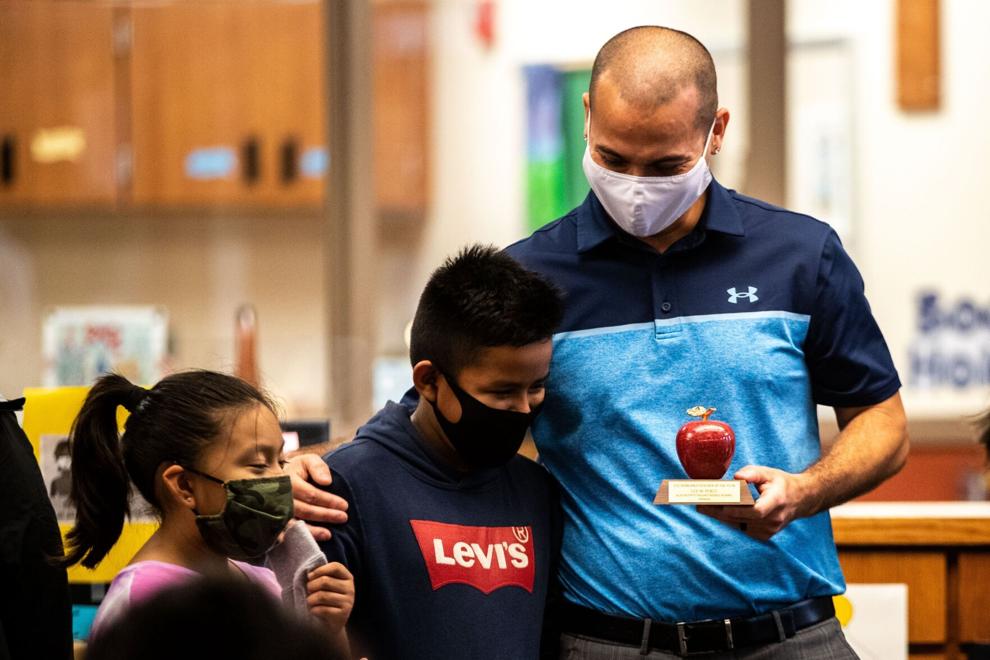 Perez said he applied for the Teacher of the Year award in the hopes that his win would help increase teachers of color in Nebraska and the nation.
"We face a huge teacher shortage right now, but we have a bigger teacher shortage with teachers of color, so I hope that this will help recruit teachers of color," Perez said.
Teachers need to mirror what their students look like as those students become more culturally diverse each day and each year, Perez said.
"Our refugees, our immigrants, our migrant communities, they're our future lawyers, doctors, business owners and hopefully teachers," he said.
---
NEW: The Nebraska 2022 Teacher of the Year is Lee Perez of Alice Buffett Middle School. He was surprised this morning by OPS Superintendent Cheryl Logan and Nebraska Commissioner of Education Matt Blomstedt. pic.twitter.com/2NsABRMcrU

— Emily Nitcher (@emily_nitcher) October 13, 2021