Among the messages conveyed during protests of the Phi Gamma Delta fraternity at the University of Nebraska-Lincoln, where a sexual assault was reported on the first day of classes, is the accusation that Greek culture itself was at fault.
During the protests and vigils that followed, several women identified themselves as survivors of sexual assaults perpetrated by fraternity members going back several years. Others shared that they were warned as freshmen about which Greek houses to avoid.
While attention was focused on Phi Gamma Delta — better known as Fiji, which was suspended by UNL leaders after a 17-year-old student reported being raped by a 19-year-old member — many called for reforming the Greek system, or abolishing it altogether.
Both should be on the table for UNL leaders, according to John Grinvalds, a May graduate who now lives and works in Omaha, as police continue their investigation and the university bolsters services for sexual assault survivors.
"The problem of Greek life runs to its roots," Grinvalds said. "This is not a problem of bad apples; it's a problem of a bad tree."
Grinvalds said fraternities and sororities, as institutions, are places where power and wealth are concentrated on college campuses, creating exclusive spaces where members are conditioned to keep secrets and, above all, be loyal to their organization.
In an op-ed published in the Omaha World-Herald last week, Grinvalds described fraternity parties as places where women are herded into crowded basements and plied with free alcohol, creating situations in which lines are easily blurred and boundaries are routinely violated.
He pointed to a 2007 study by an Oklahoma State University professor that found that fraternity members were three times more likely than non-members to perpetrate sexual assault and that sorority members were 73% more likely to be sexually assaulted.
"It's a crisis in Greek life," Grinvalds said. "This system of benefits lends itself toward rape culture, and rape culture permeates fraternities."
But student leaders within UNL's Greek system — which accounts for roughly 1 in 5 of UNL's more than 25,000 students — say their organizations have been maligned.
Of the 48 sexual assaults reported to UNL police since 2015, nine have occurred in Greek housing — or about 19% — while 24 occurred in residence halls.
Mark Nusterer, vice president of the Interfraternity Council at UNL, said that contrary to the views shared during recent protests, Greek organizations have become the most effective vehicle on campus for combatting sexual assault and misconduct.
The anger shown toward the Greek system has been both uninformed and unproductive, Nusterer said, and would be better directed into supporting victims and expanding services on campus — activities he said fraternities and sororities are already doing.
"Greek life is the solution," said Nusterer, a junior chemical engineering major from Columbus, Indiana. "We're the trendsetters; we are the ones pushing for change.''"Abolishing Greek life would be the easy way out and wouldn't solve the problem."
Nusterer and Interfraternity Council President Erik Goodwin filmed a public service announcement urging students to do more to stop sexual assault and said the Greek system is working to expand support for victims.
Other Greeks, including Olivia Minderman, a freshman from Omaha, have launched an awareness campaign after the allegations made against the Fiji member.
Minderman said she had been considering starting the "kNOw More" campaign before she arrived at UNL, but once she pitched the idea to her sorority president, the idea quickly took off.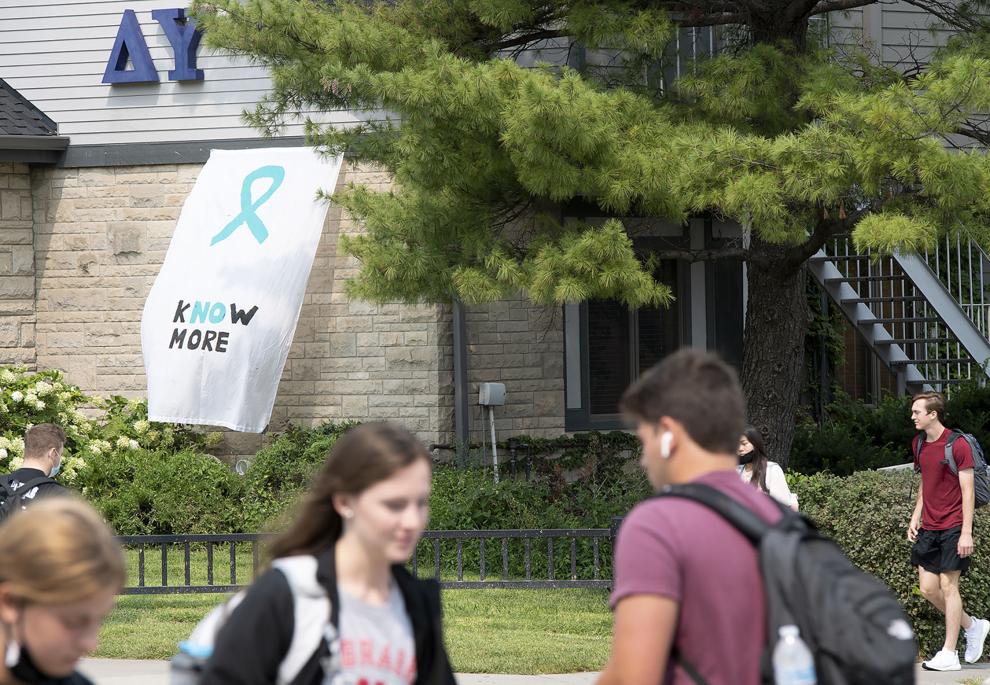 Several fraternities and sororities have hung banners on their houses, and the fledgling organization has sold more than 850 shirts, with the proceeds being donated to Voices of Hope, which provides resources to survivors of sexual assault.
Minderman said that she wanted to channel the energy of the protests into something productive and that the effort has led more women to come forward with their own stories.
"We are normalizing the conversation and getting to a place where people can talk openly about these issues," she said.
Mia Soulliere, a senior from Omaha and the president of the Panhellenic Council, the governing body for sororities at UNL, said the goal is to turn recent events into "lasting, positive change."
Greek organizations are designating representatives to the university's Center for Advocacy, Response and Education and working on policies that would create mandatory education and training requirements for members — changes Greek leaders say are necessary. It will be up to future Greeks to keep the momentum, Soulliere said, and ensure that any changes become ingrained in the system.
The Greek members said they want to be leaders in addressing sexual assault on campus, and said they would hold accountable those organizations found to be in violation of campus policies and state law.
But they were skeptical of calls for more oversight from the university, which recognizes their houses as residences but doesn't exercise control over the activities there.
Grinvalds said UNL needs to step in if it wants to get serious about addressing sexual assault. He suggested that administrators could downsize the influence Greeks have at UNL — similar to action taken by Harvard University, which largely ended the fraternity and sorority system — or raise their standards.
Grinvalds also said smaller steps could be taken, including moving recruiting — the so-called "red zone," when sexual assaults are more likely to occur — to the spring from the fall, requiring additional monitoring to ensure that chapters are following campus guidelines on alcohol use, and adding non-Greek members to governing councils to inject an outsider's perspective. UNL has historically been supportive of the Greek system — Chancellor Ronnie Green was a member of Alpha Gamma Rho, and has sat on the organization's national board — and has previously taken steps to assuage members and alumni who voiced concerns after a wave of suspensions. Since then, several fraternities have ended the pledge process to cut down on hazing and banned hard liquor at events to prevent binge drinking. Membership in Greek houses increased from 3,617 students in 2013-14 to almost 4,400 students last year, down slightly from a recent peak of 4,454 in the 2019-20 school year. Those trends generally mirror UNL's overall enrollment.
But within the first two weeks of the school year, two fraternities are under suspension while reported sex offenses are being investigated, which experts say is evidence that not much has changed.
Karen Truszkowski, an attorney from Michigan whose practice largely revolves around women suing higher education institutions — she is part of the legal team representing several students who sued UNL last year — said the absence of serious consequences doled out to fraternities allows misconduct to continue happening.
"At some point, there has to be a general feeling of, 'We better not do this or this is going to happen,' " Truszkowski said, "and I just don't see that."
Goodwin, a fifth-year business management major from Kansas City, Missouri, said the Greek system is working to improve itself and the campus as a whole.
"We take this incredibly seriously," he said.
---
Photos, videos: Protests at UNL after reported sexual assault at Greek house
UNL protest, 08.26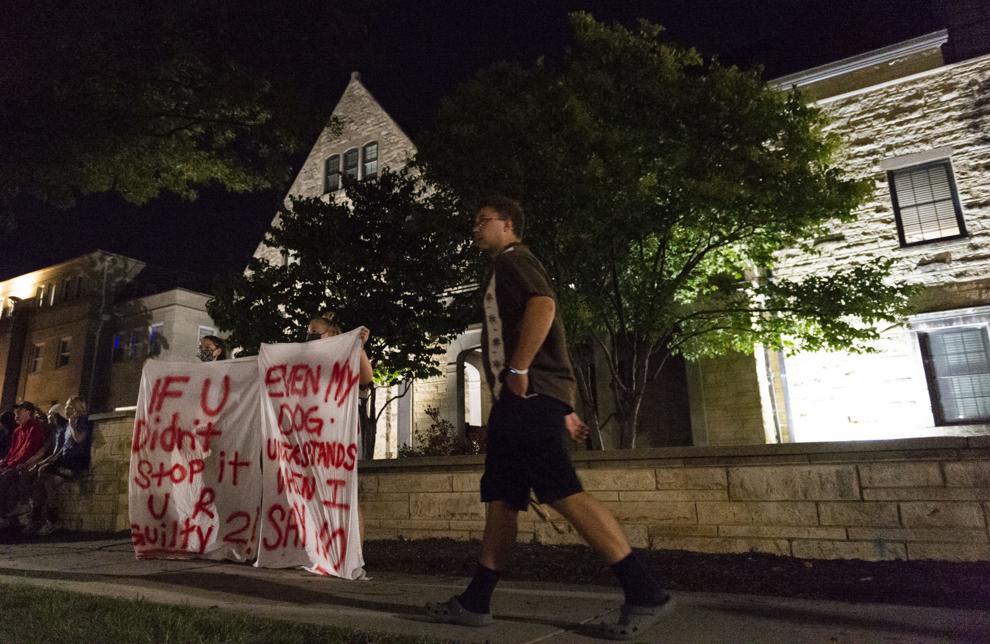 UNL protest, 08.26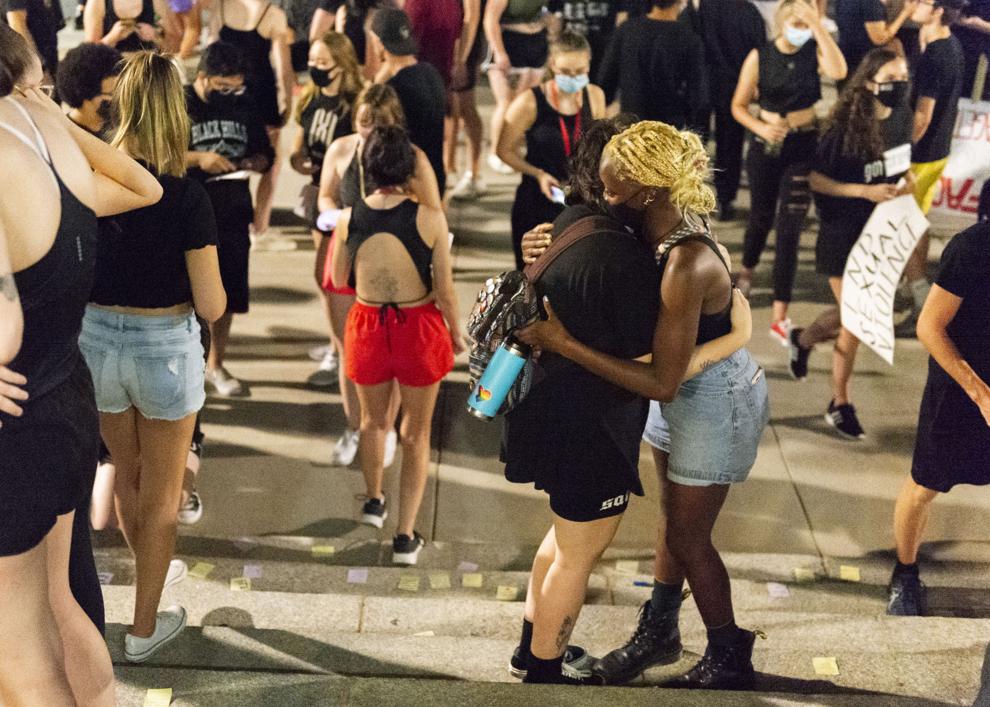 UNL protest, 08.26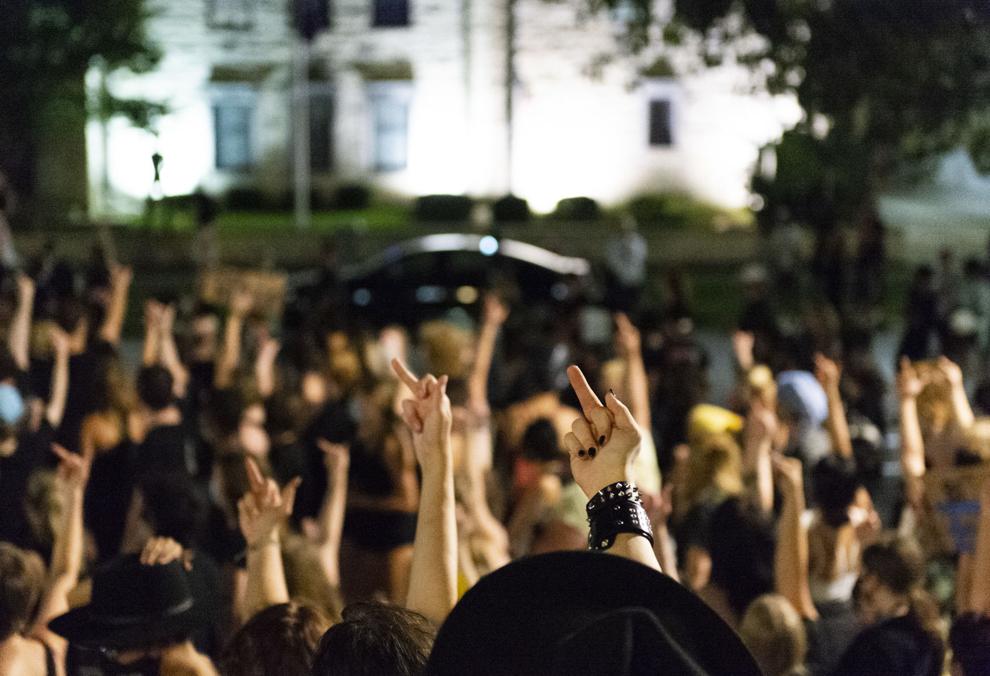 UNL protest, 08.27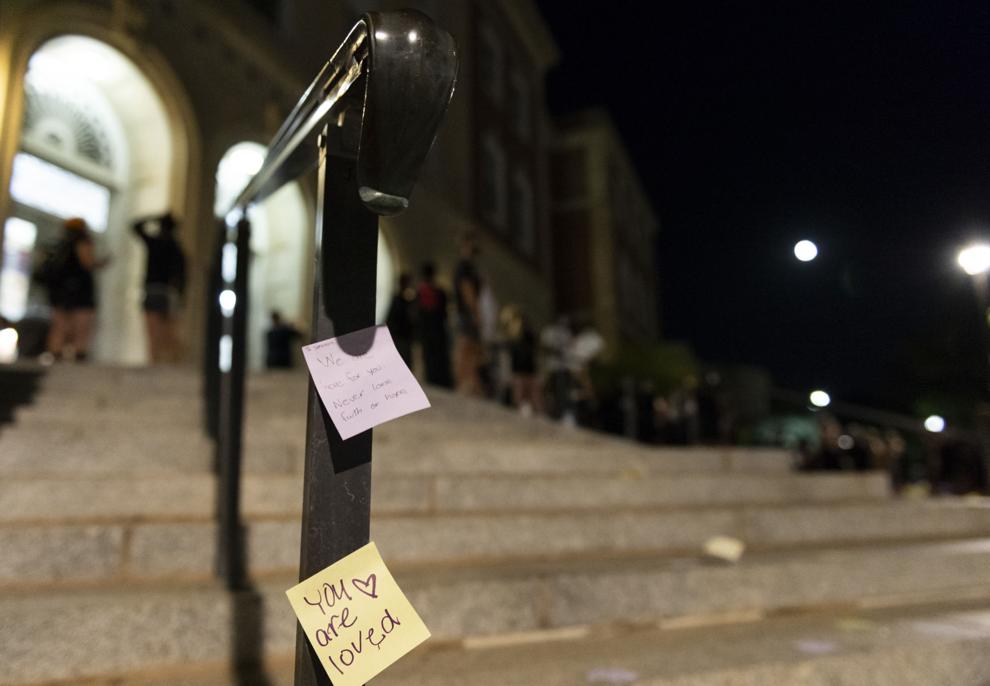 UNL protest, 08.26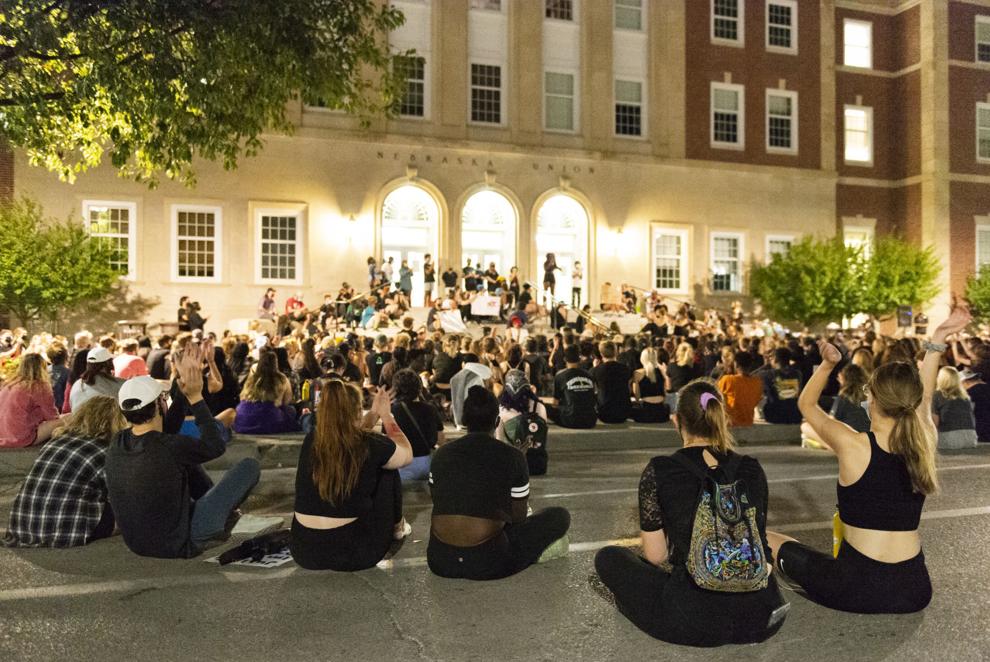 UNL protest, 08.26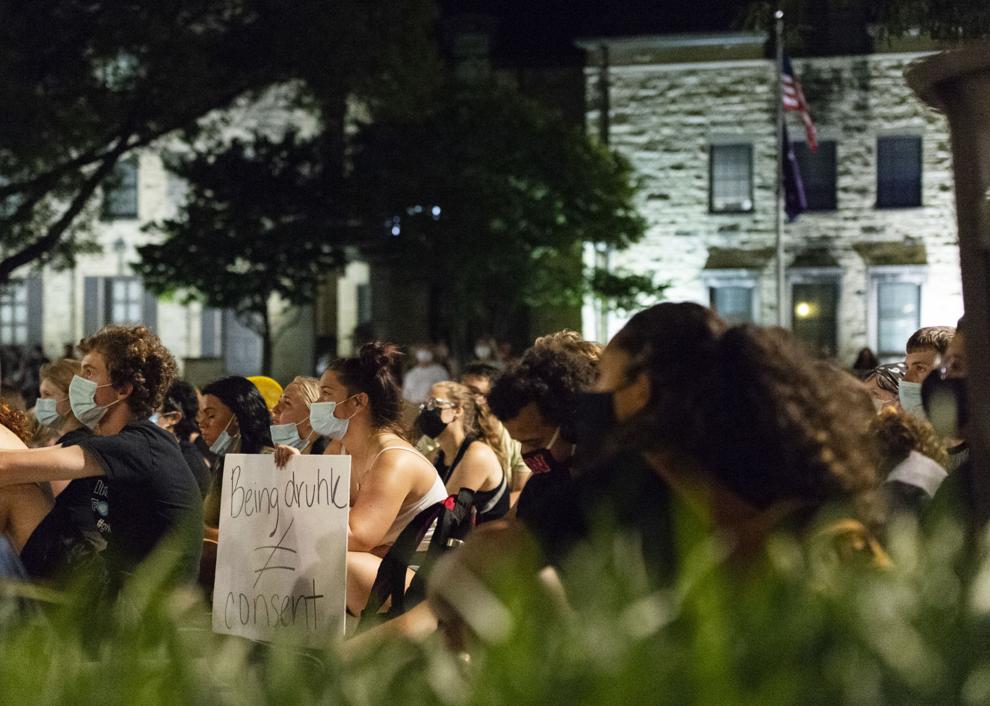 UNL protest, 08.26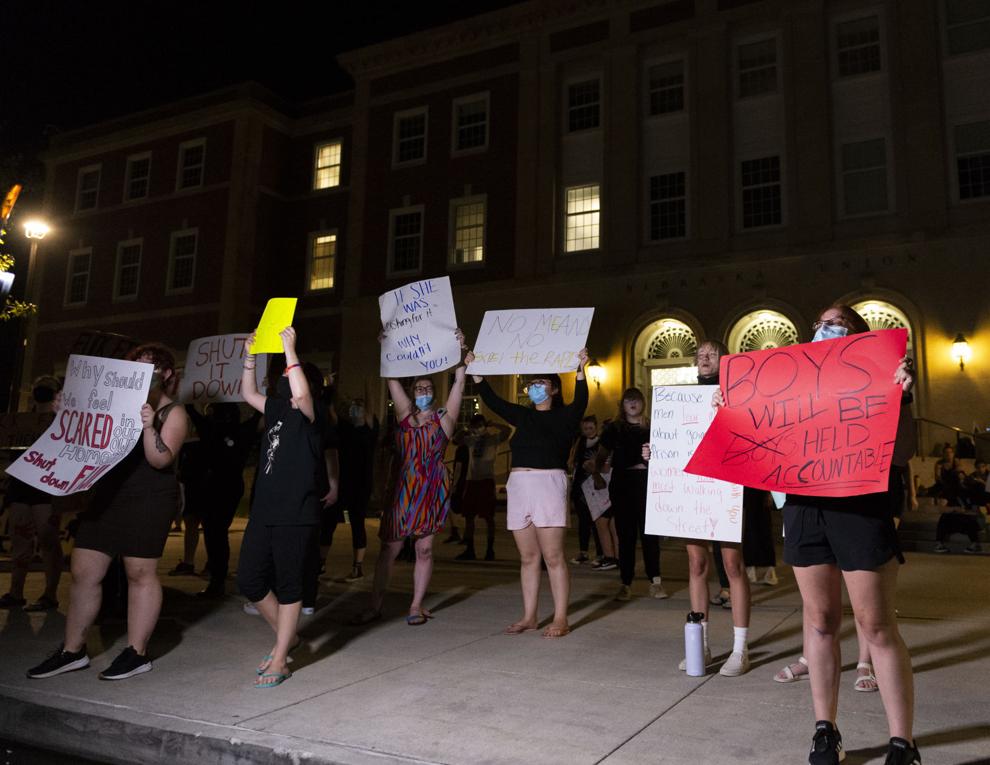 UNL protest, 08.26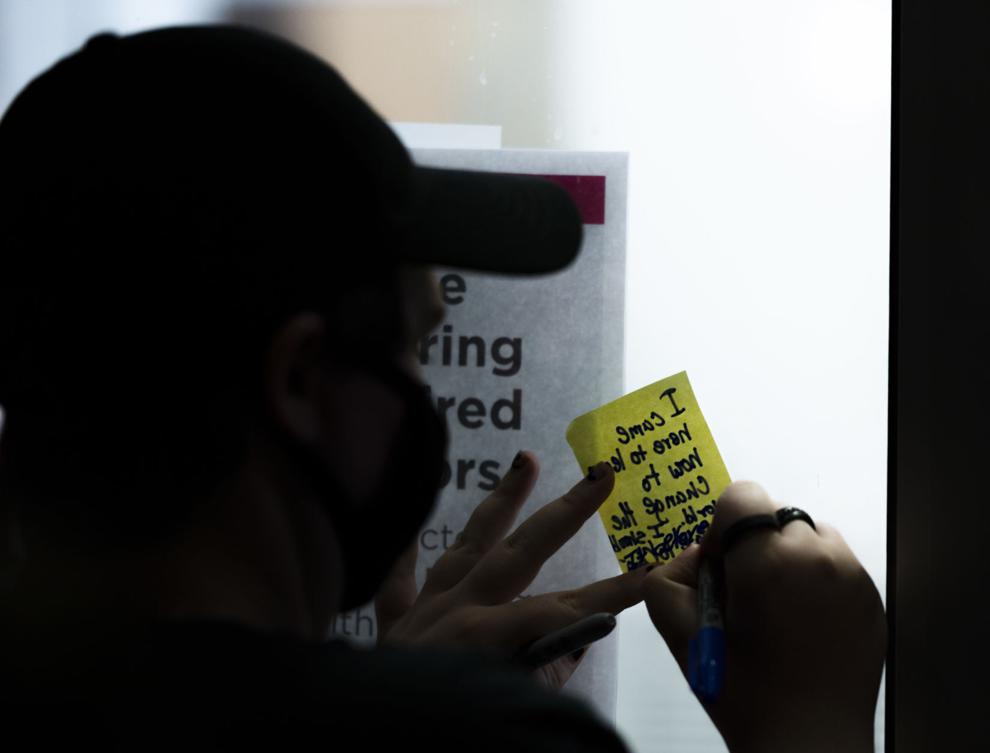 UNL protest, 08.26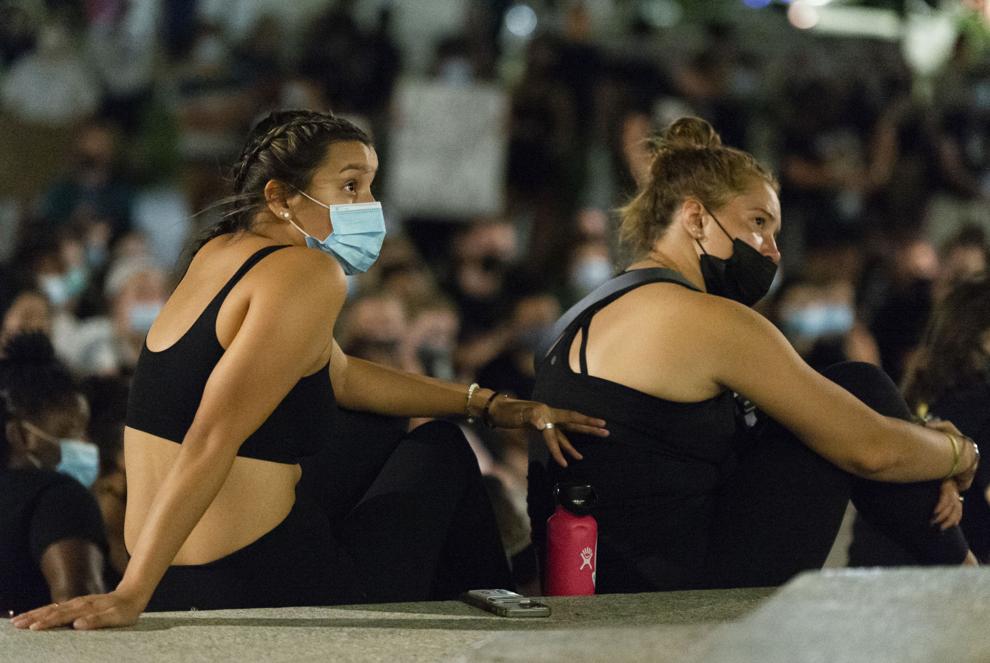 UNL protest, 08.26
UNL protest, 08.26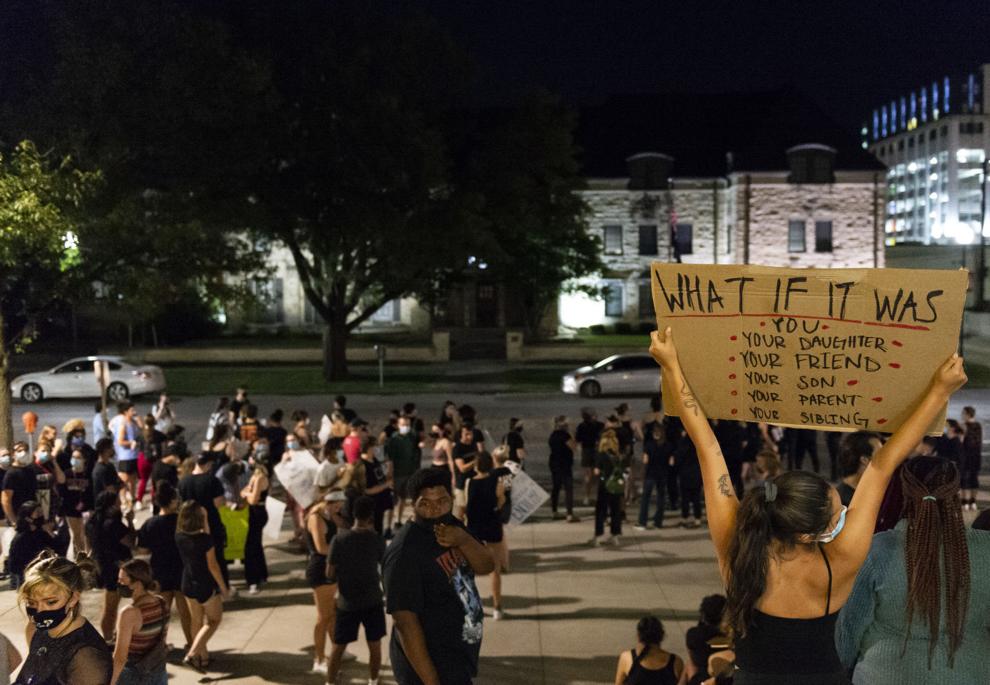 UNL protest, 08.26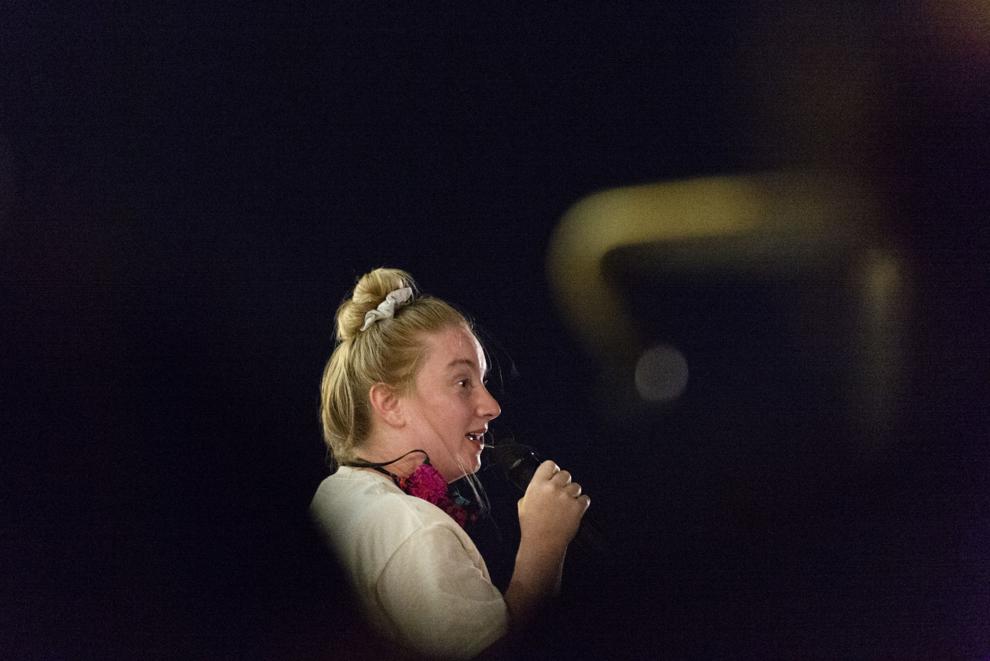 UNL protest, 08.26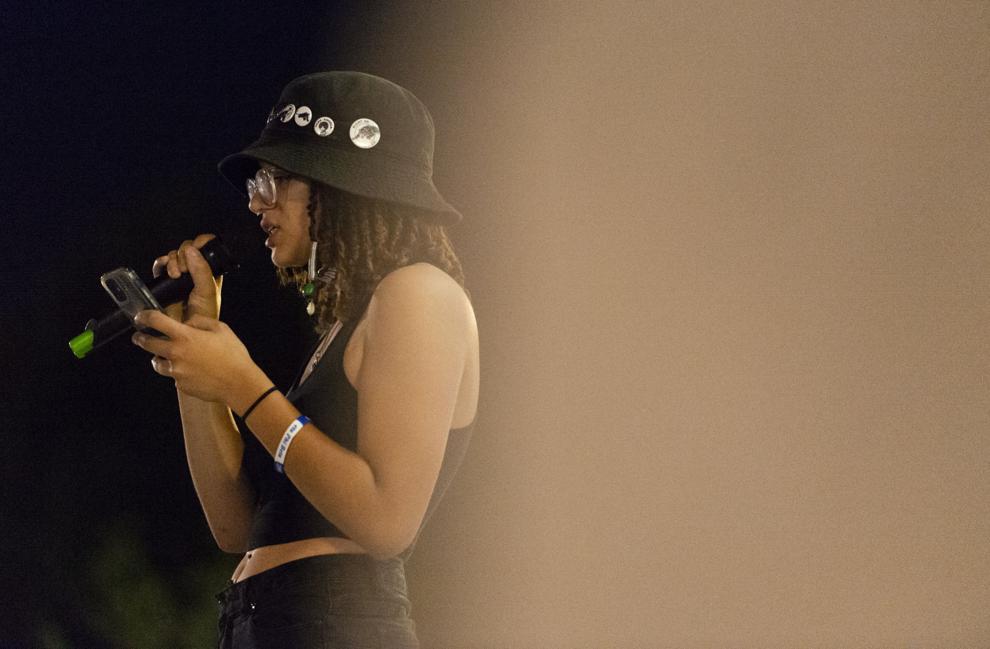 UNL protest, 08.26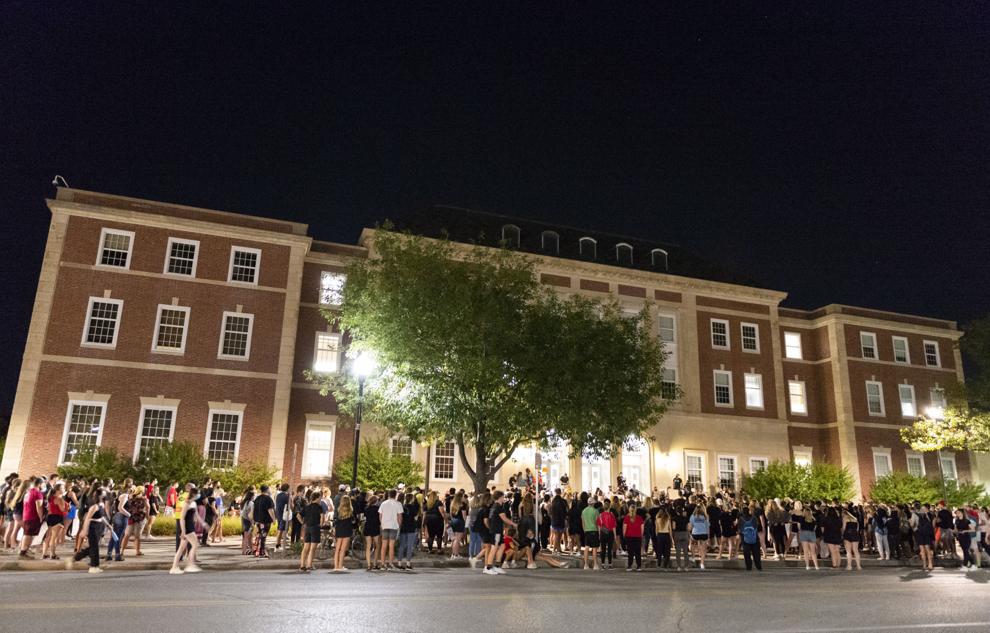 Watch Now: Drone video shows how huge Wednesday night UNL rally was
Phi Gamma Delta fraternity Temporarily Closed, 8.25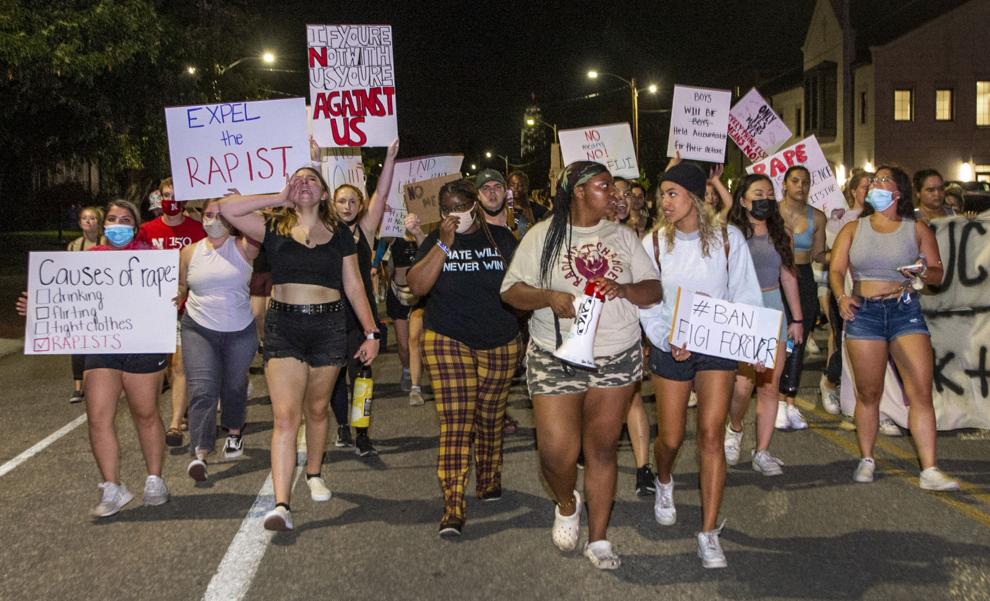 Watch Now: Protest at Fiji house
Protest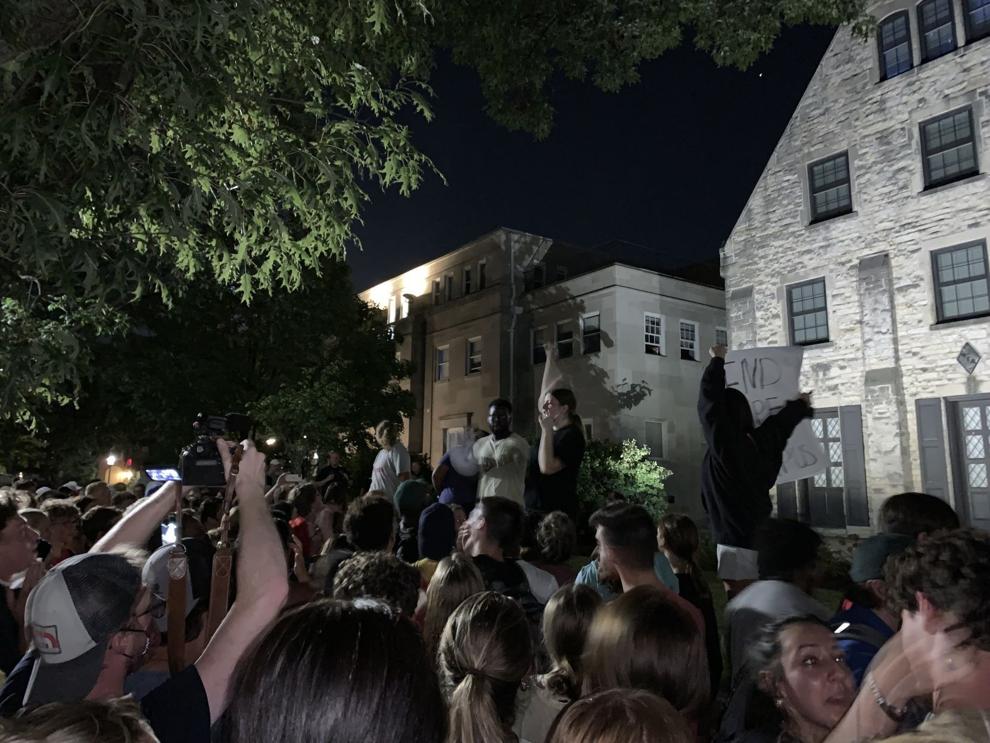 Reach the writer at 402-473-7120
On Twitter @ChrisDunkerLJS