LINCOLN — Custodial work can be dirty and demanding, and Don Puckett has done it with pride for 45½ years at the University of Nebraska-Lincoln.
Puckett found a niche in UNL custodial work at age 22. The job gave him fairly good job security and adequate pay for his family of three, he said, and kept him indoors from Nebraska winters. UNL also stood by him, he said, when he had to take time off for back surgery and other maladies.
"But y'know, a lot of people don't want to do this kind of work. It's below them," Puckett, 67, said last week. "From what I've seen, if you do a good job ... they do appreciate what you do."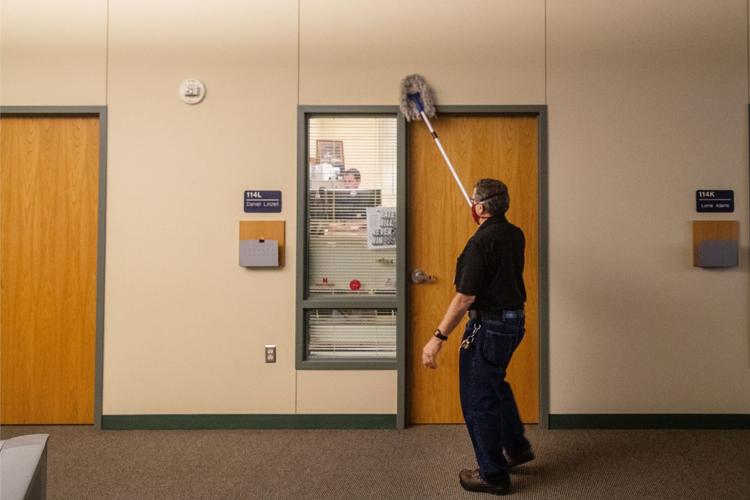 Custodians and janitors are more visible than ever in this era of coronavirus. Viewed by many as simply doing gritty, unappealing work, custodians are increasingly recognized as employees who perform front-line service against the disease that has killed more than 205,000 Americans.
Universities, schools, businesses and organizations rely more heavily now on their custodial services to keep rooms safe for other employees. UNL has compensated for the demand for additional janitorial duties by using its maintenance staff, for instance, to fill containers at hundreds of hand sanitizer stations across City and East Campuses.
The COVID-19 threat in some cases compelled colleges to hire more people and to buy new equipment, such as spray foggers, to do the work more quickly and efficiently.
Iowa State spent nearly $3 million for more full-time, student and temporary cleaning staffers. Chadron State College now has 75 hand sanitizer stations, up from about 15 before the pandemic.
At UNL, the custodial budget of more than $9 million hasn't risen much if at all, in part because the staff has about 20 vacancies that free up money for other expenses, said Estelle DeJonge, assistant director of UNL custodial services. Nevertheless, she would like to fill those openings to reach a full staff of 181.
"We've just had to go with the flow," DeJonge said. "We're just not getting applications."
Custodians at UNL generally start at $12 an hour. A database of UNL salaries shows that most custodians annually make in the mid-$20,000s to the upper $30,000s.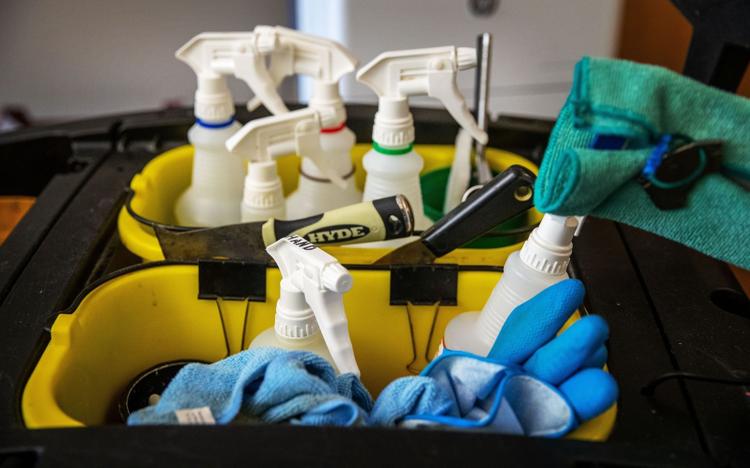 UNL has purchased six additional foggers, four new equipment backpacks and four new carts, DeJonge said. Additional expenses for hand sanitizer were relieved when UNL chemical engineering faculty member Hunter Flodman and others, including private sponsors, made their own blend of hand sanitizer at no cost to recipients.
Flodman and the UNL Food Processing Center have made 20,000 gallons for UNL and 180,000 gallons for other colleges and entities across the state.
Jeff Cross, editorial director with the ISSA (formerly the International Sanitary Supply Association), said the coronavirus has helped the nation appreciate the role custodians play in keeping buildings, and people, healthy.
"It's bringing cleaning to the forefront," Cross said last week of the disease.
Puckett and his fellow workers clean more than 120 buildings containing 5 million square feet of space. Some areas, including certain administrative and faculty offices, don't have to be cleaned as frequently because the employees are working from home.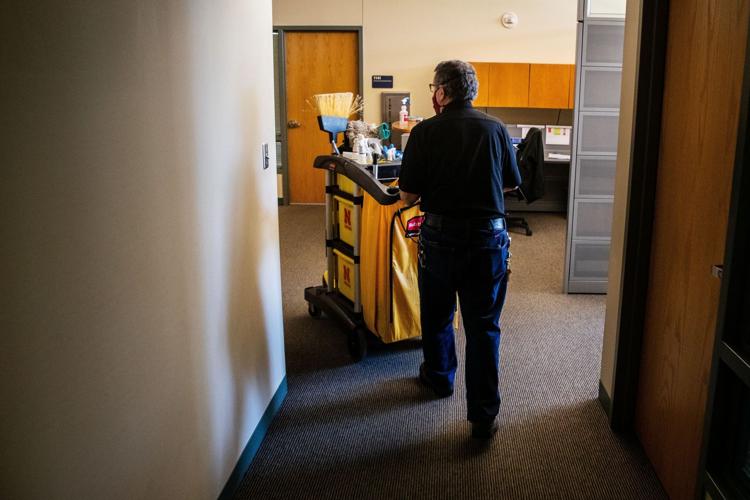 Other high-traffic and high-touch areas receive at least twice the care they got in the past. Stair handrails receive two cleanings per day. Doorknobs and light switches also get special attention. Puckett underwent training to clean up blood and vomit because of the pathogens, or germs, in them. He's on call for those tasks and also helps clean toilet overflows and basement flooding.
Puckett and DeJonge said some faculty members and students appreciate the custodians' value.
Puckett, who works mainly in College of Engineering buildings, received a $25 grocery certificate and a couple of coronavirus masks from the college a few months ago. The College of Business hosted custodians for snacks and beverages in 2018 and 2019.
The custodian said his work also helps force him up and down stairs and to turn in 10,000 to 15,000 steps a day. That includes walking his dog, Dory.
He has the most years of service currently on the staff, DeJonge said. Tom Aspinall recently retired as a UNL custodian with a record 50 years of service, DeJonge said.
Puckett has his eye on that record. He's doing some woodworking because his wife "insisted I get some sort of hobby going" for retirement, he said. But if his body holds up, he said, he might just stay on the job for five or 10 more years.Our best staff images of September 2020
Pence arrives
Football Sunset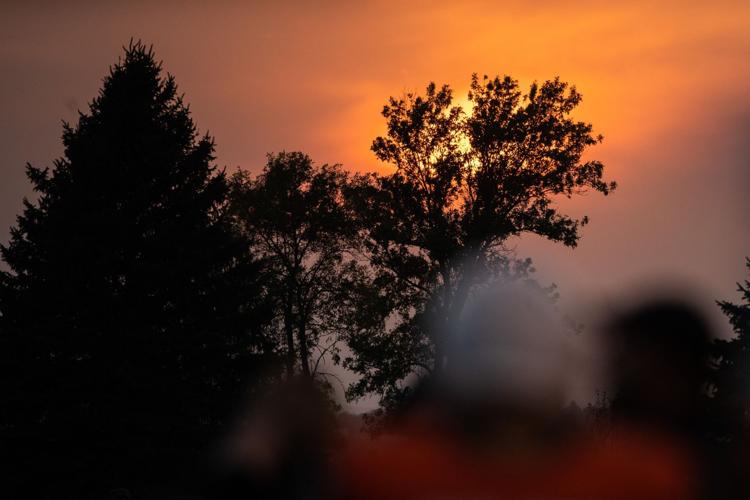 Jump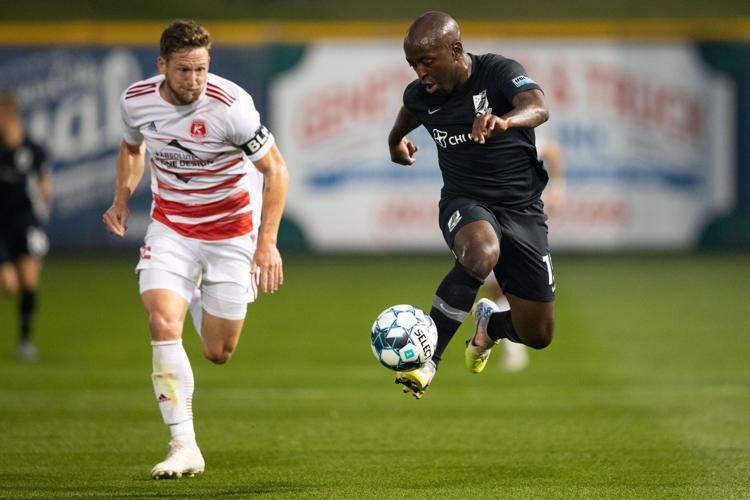 Meal Time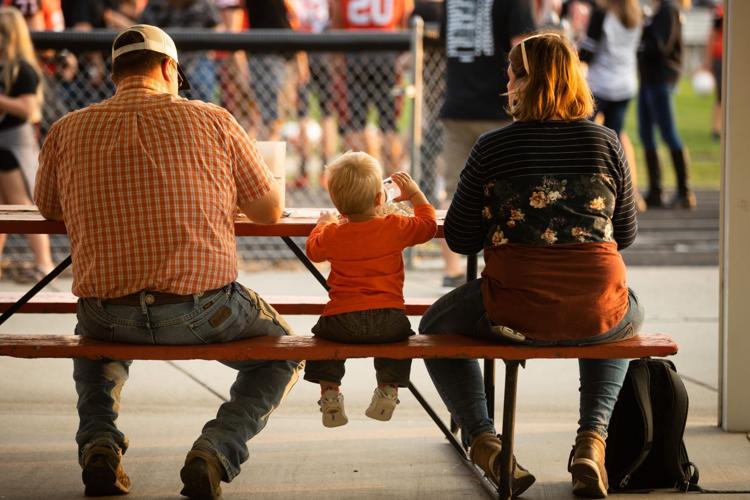 Campaign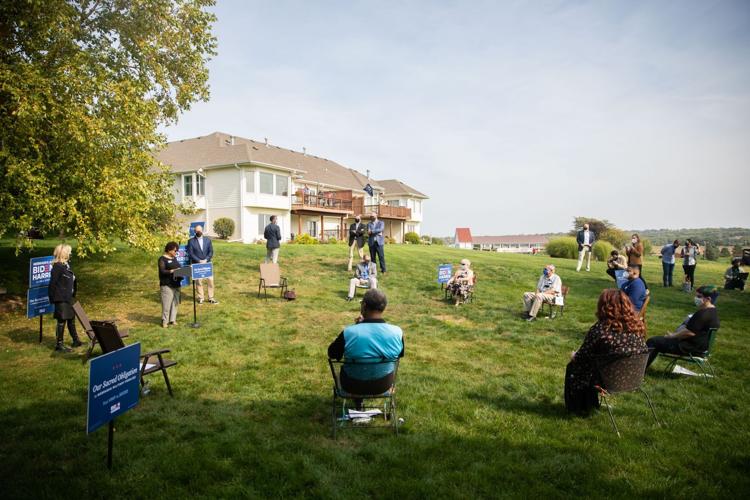 Spider Web
Union Omaha New England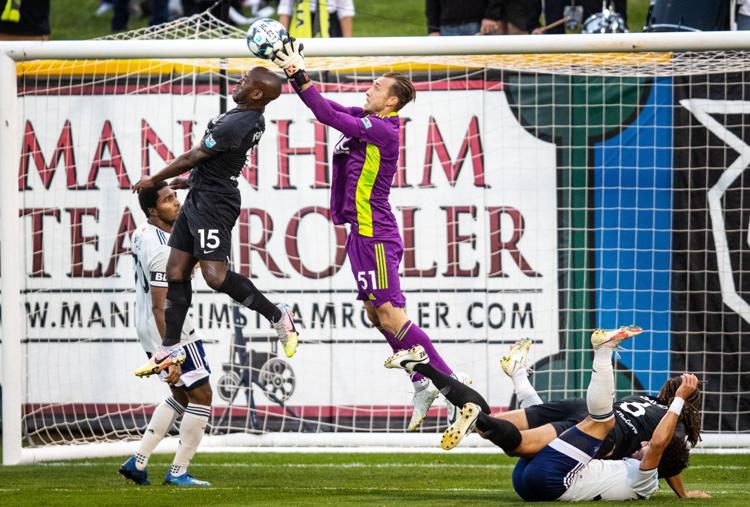 Monarch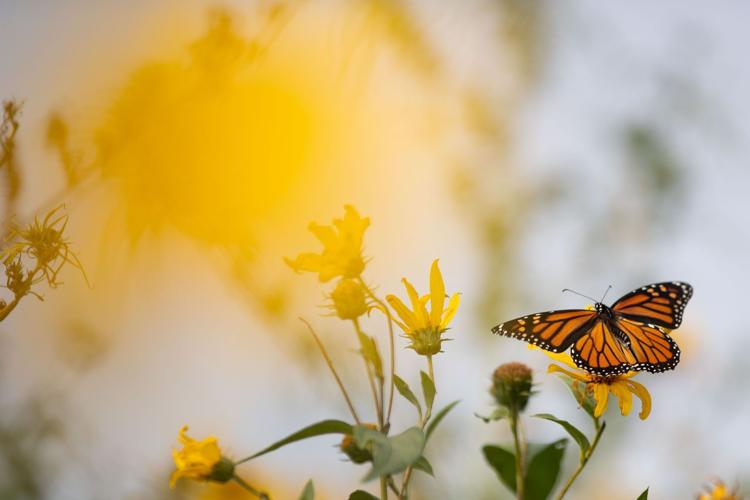 Library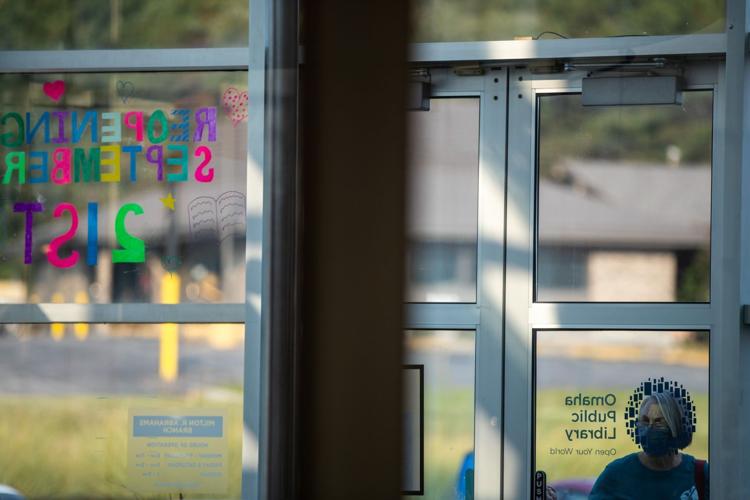 Millard South Bellevue West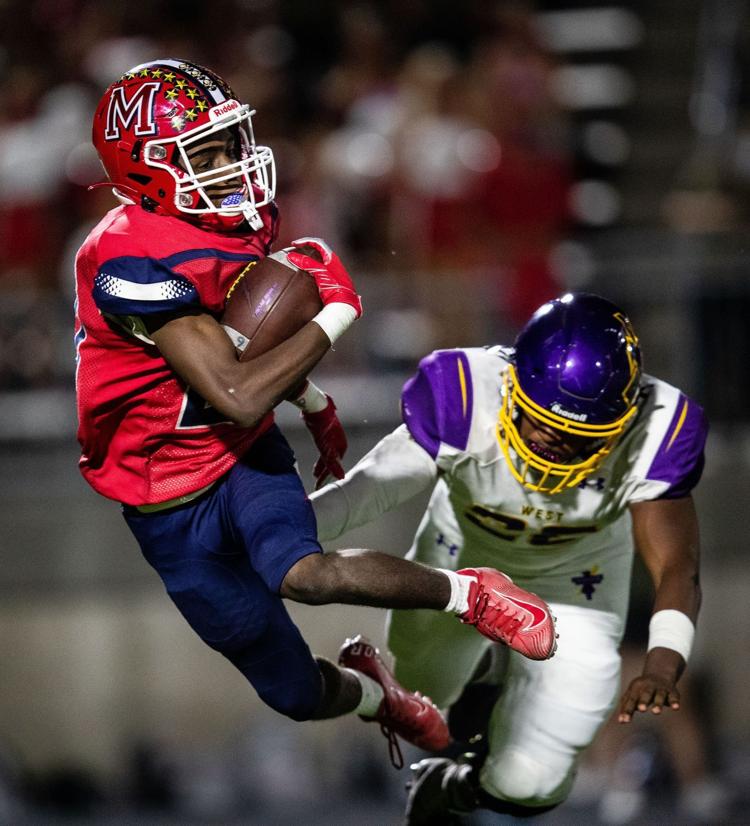 Twirl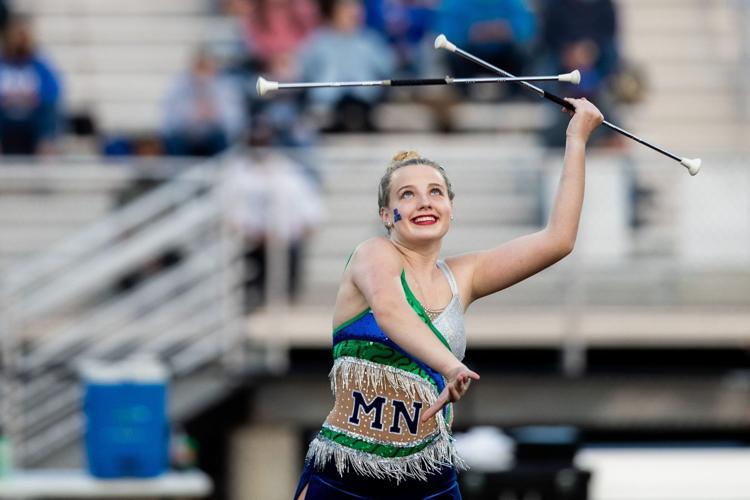 Balance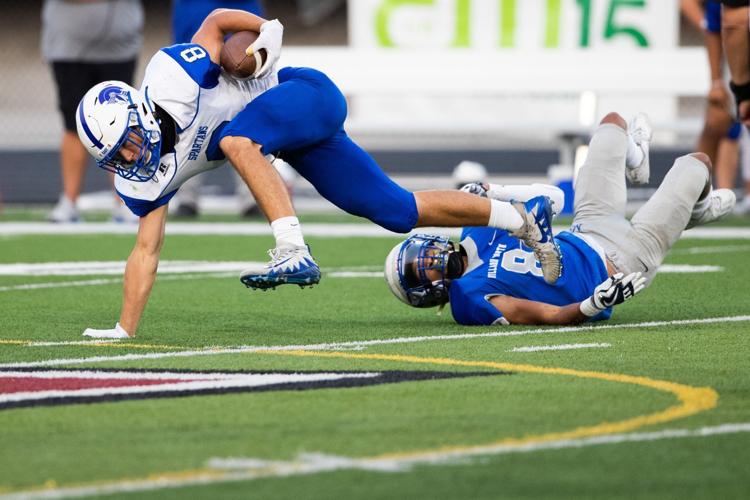 Grand Jury
Grand jury reaction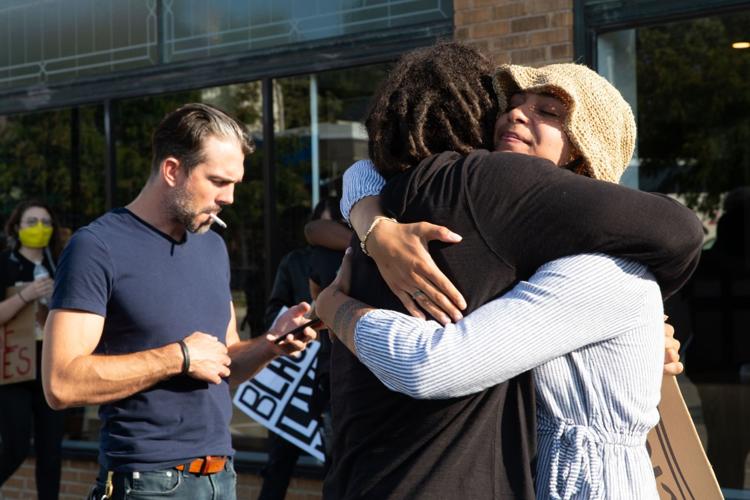 Focus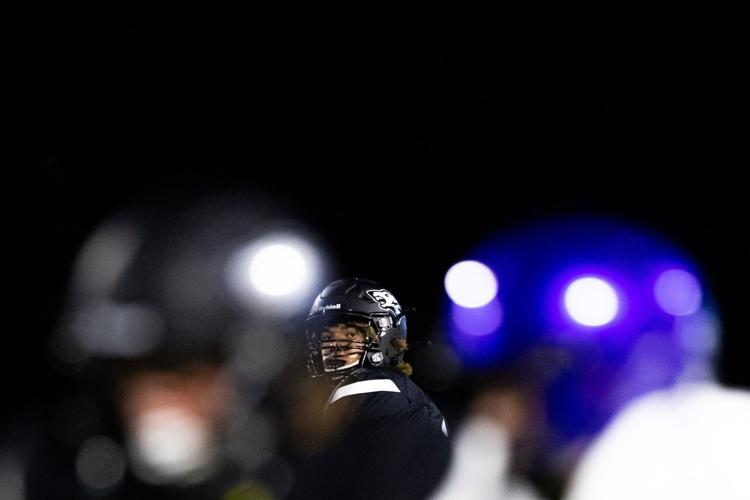 Sept. 11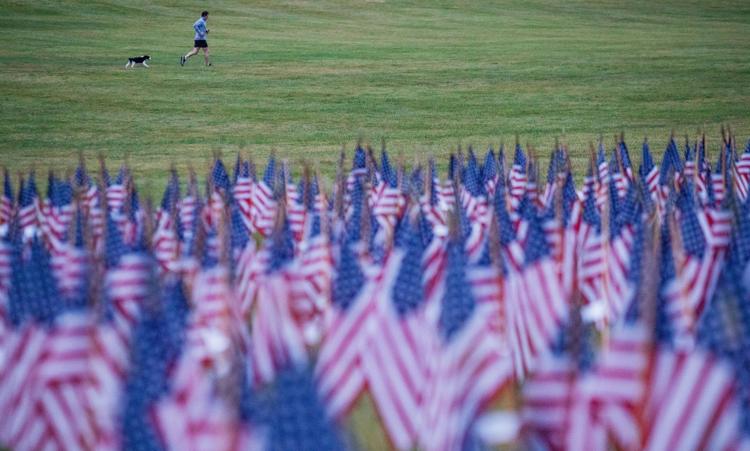 Sept 11 Taps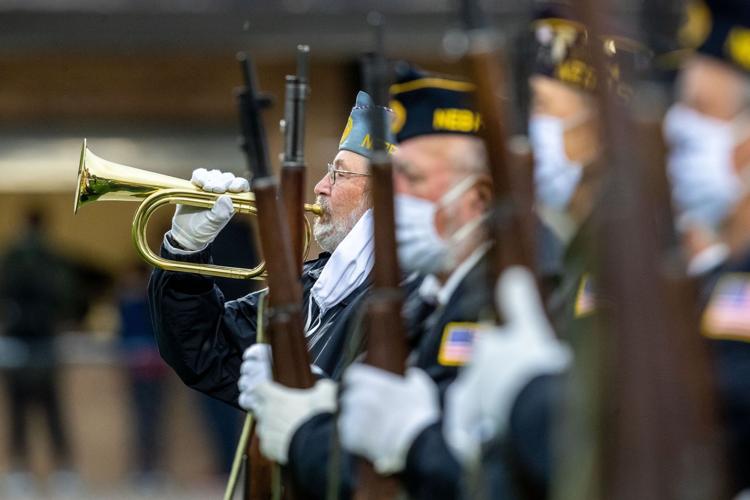 Elkhorn-Waverly high school football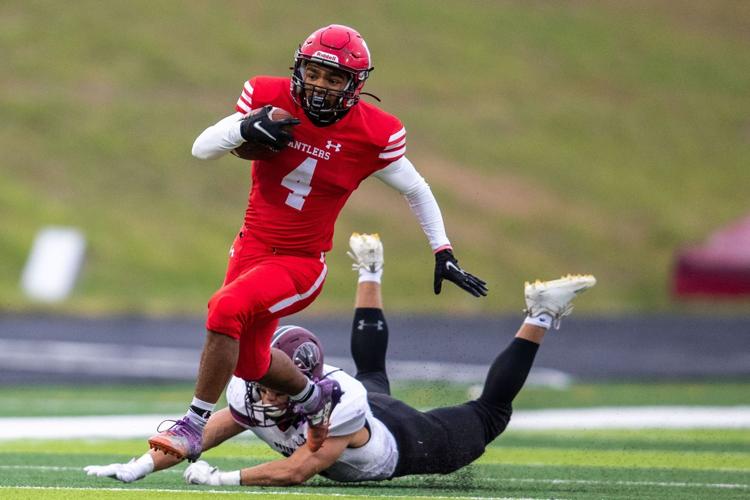 Flu Shots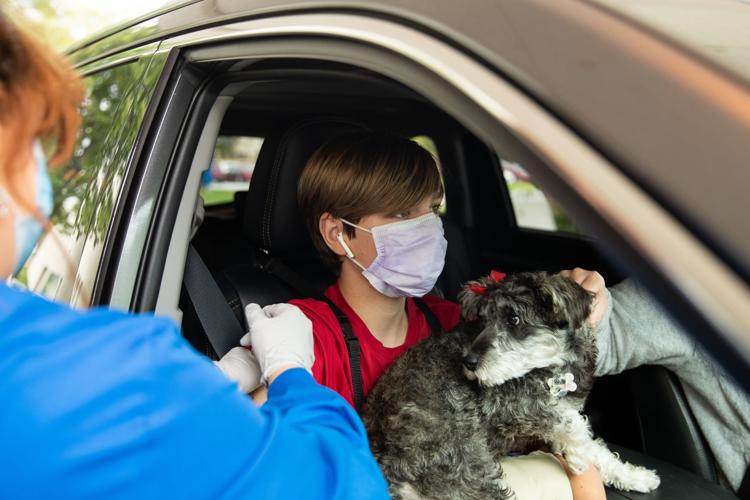 September Images 1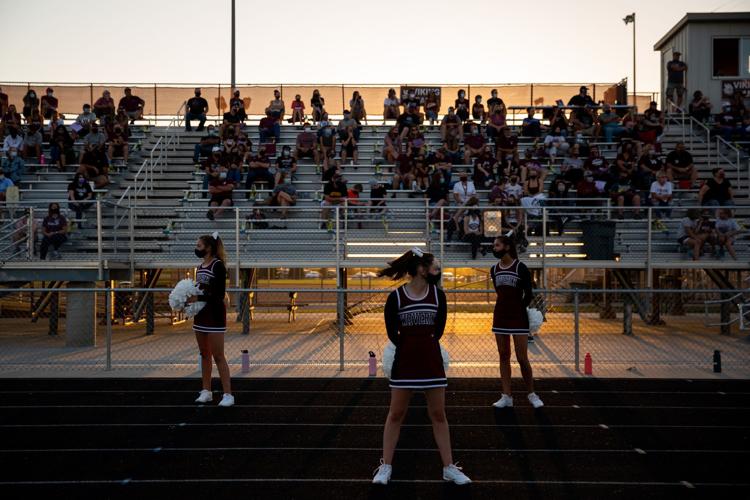 September Images 2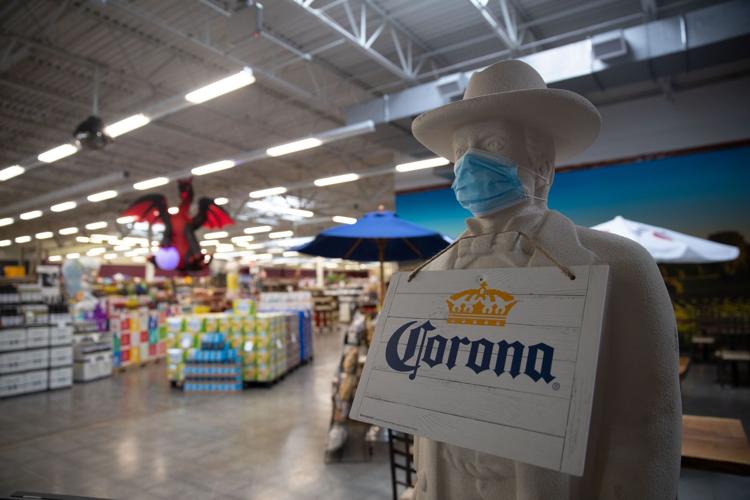 September Images 3
September Images 4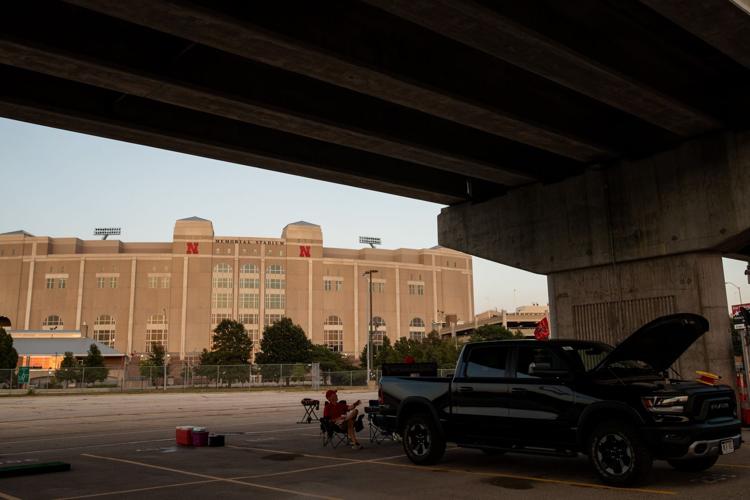 September Images 5
September Images 6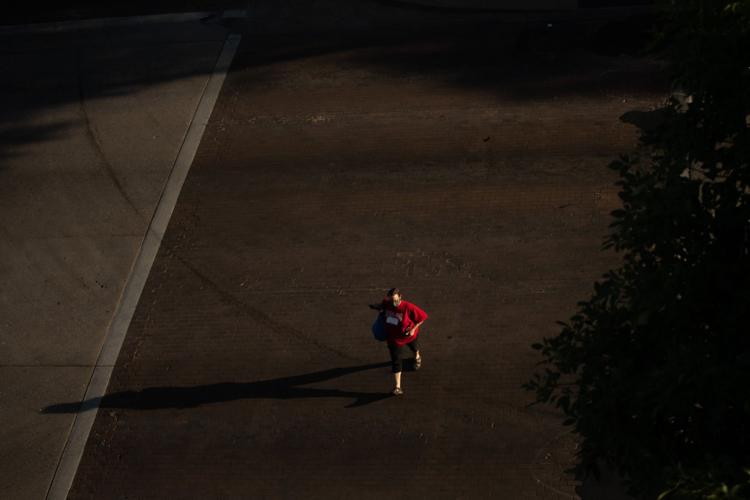 September Images 7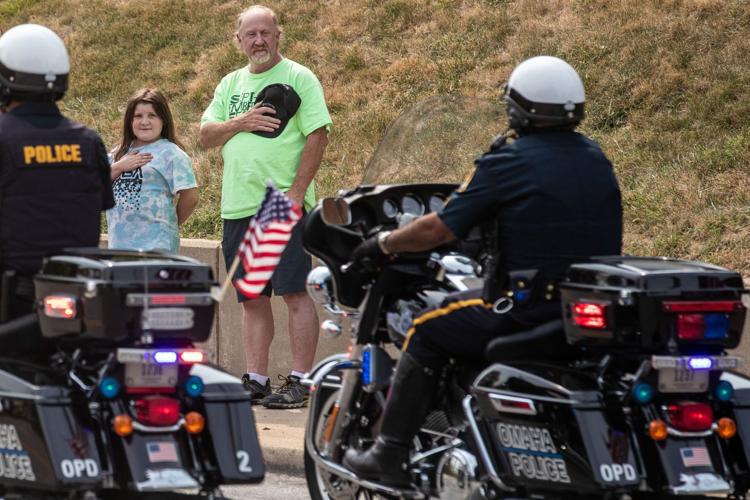 September Images 8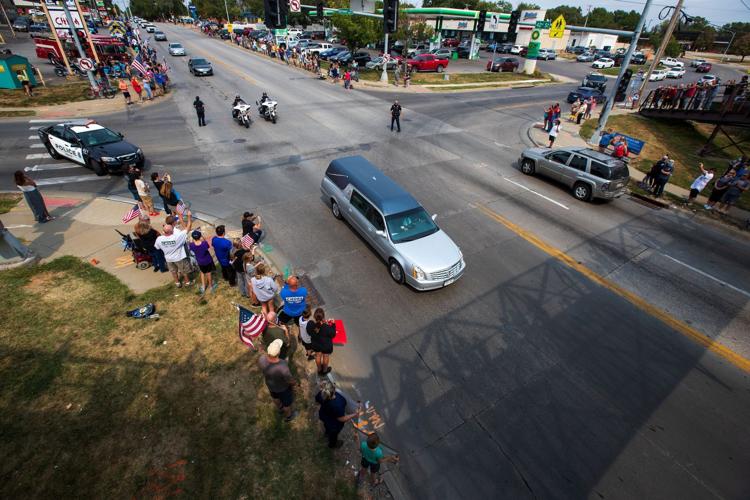 September Images 9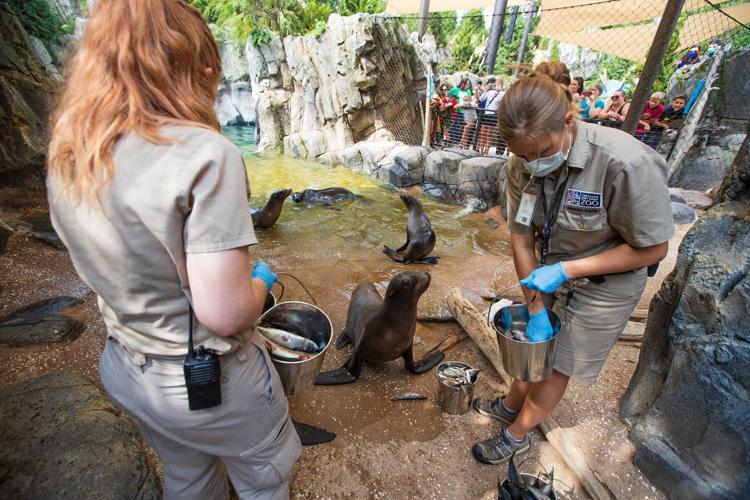 September Images 10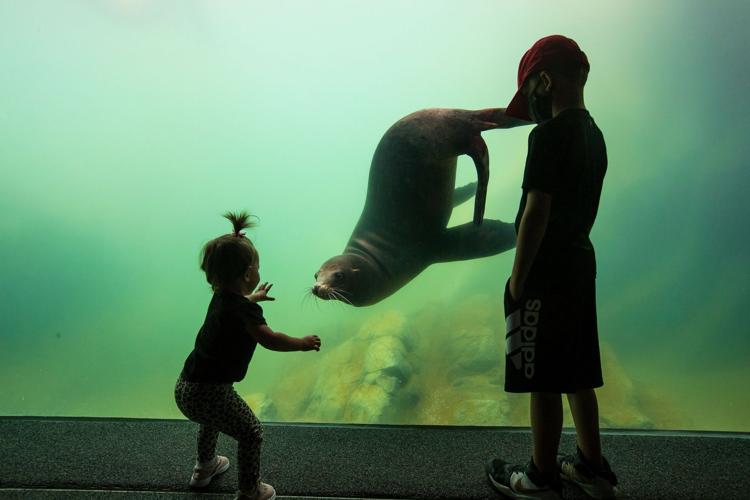 September Images 11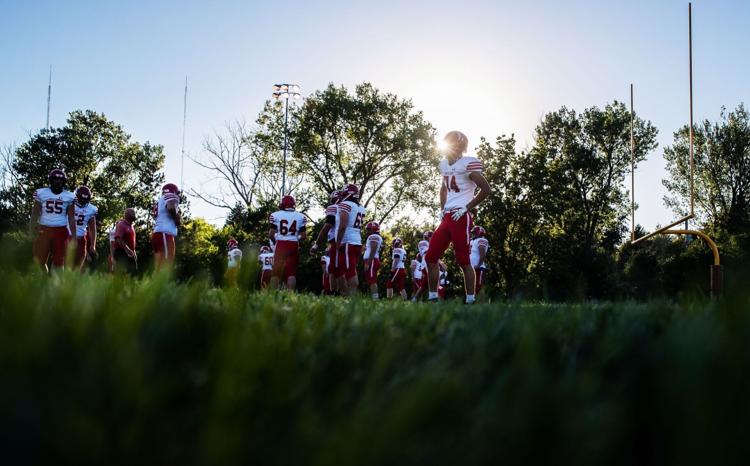 September Images 12
September Images 13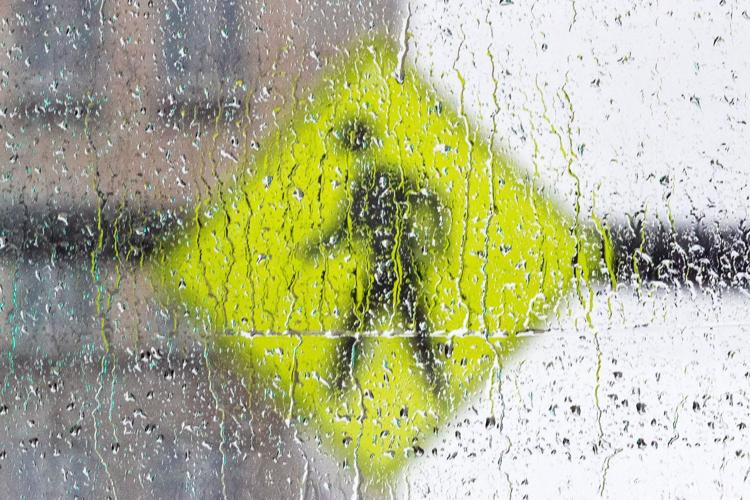 September Images 14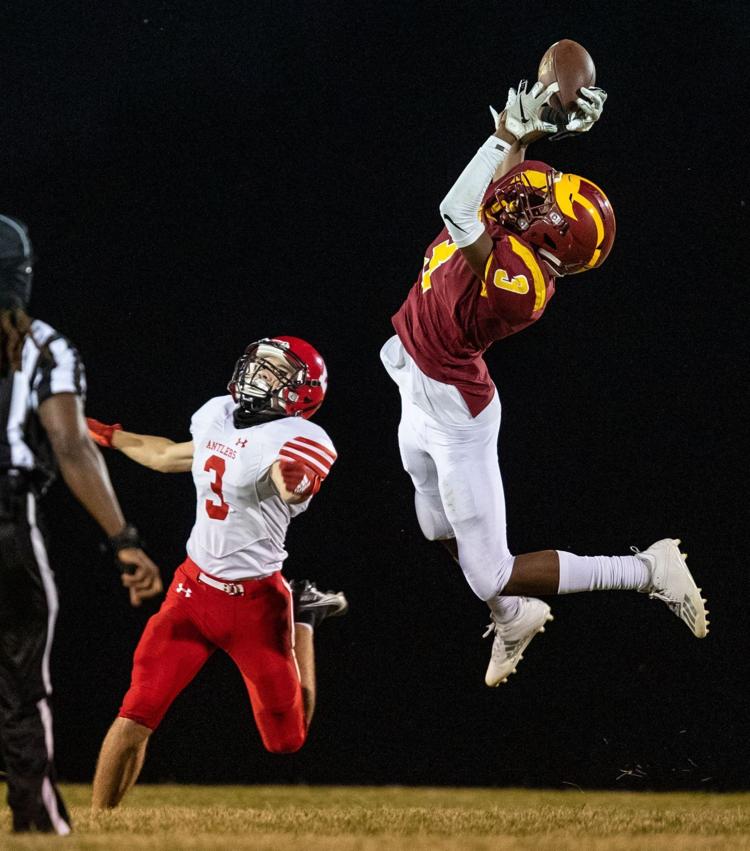 September Images 15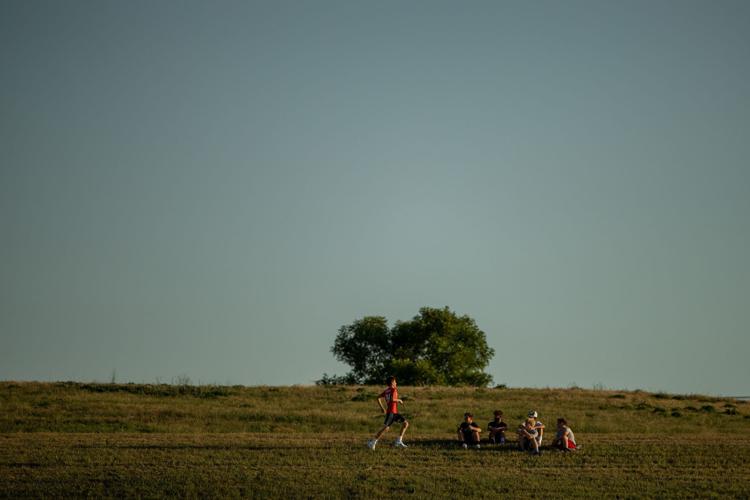 September Images 16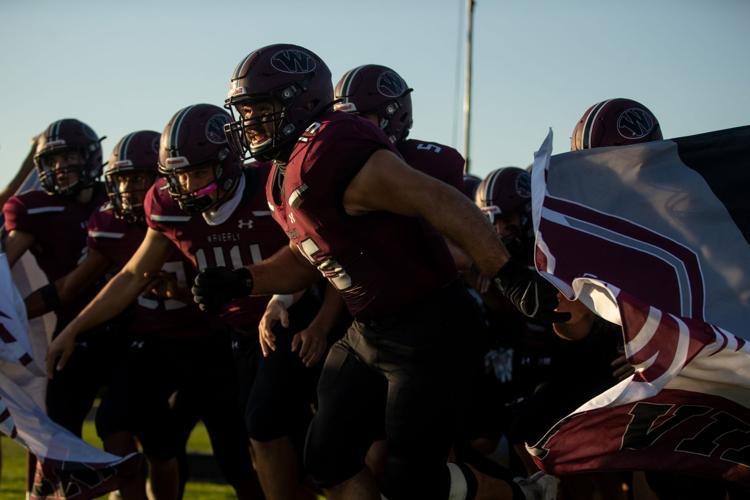 September Images 17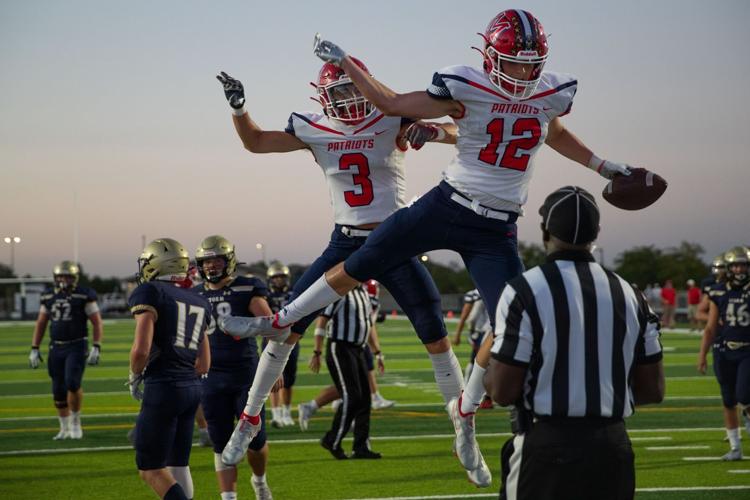 Concerned about COVID-19?
Sign up now to get the most recent coronavirus headlines and other important local and national news sent to your email inbox daily.