Nebraska school districts learned this week how much money they'll get from the giant pot of federal "rescue" money Congress approved to mitigate the impacts of COVID-19.
Now the question is how to spend what is, for some districts, a major infusion of money.
The Omaha Public Schools is slated to receive $194 million — that's about $3,700 per student. The Lincoln Public Schools will receive $61.4 million, upward of $1,400 apiece.
In all, the American Rescue Plan will provide $491.3 million for Nebraska K-12 schools, with an additional $54.6 million going to the Nebraska Department of Education.
High-poverty districts get the lion's share of the money, which is intended to help schools reopen, operate safely and catch up students who fell behind during the pandemic.
Public schools in some of the nation's cities are expected to receive more than $1 billion, including Los Angeles and Philadelphia.
Districts with a low percentage of students living in poverty, in some cases, still receive some aid. The Elkhorn Public Schools, for instance, with three high schools and more than 10,600 kids, is getting $897,341, which amounts to $84 per student.
Schools must reserve 20% for summer programs and other efforts to address learning loss, but they expect to have wide flexibility in how to use most of the aid. The districts have more than three years to spend the new money.
Nebraska Education Commissioner Matt Blomstedt said he hopes district officials will make investments that will yield long-term educational impacts.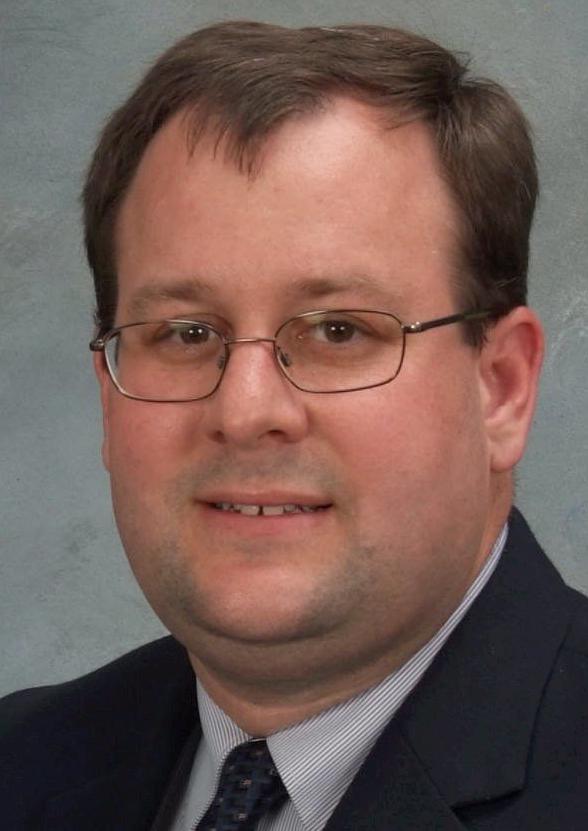 He said districts should consider using the one-time funding to serve students who have been historically marginalized, including students of color, students with disabilities, the economically disadvantaged and English learners.
One area of need, in particular, is special education, he said. Districts that were unable to serve those children during the last school year have to make up for that — delivering what's known as compensatory education, he said.
On March 11, President Joe Biden signed the American Rescue Plan Act of 2021. The act includes nearly $122 billion for the nation's elementary and secondary schools.
The money is in addition to two prior relief packages that Congress approved last year.
Schools received an additional $243 million through the Coronavirus Response and Relief Supplemental Appropriations Act last December.
The $243 million allocation was believed to be the single biggest emergency federal appropriation the state had ever received for K-12 schools — $10 million more than schools got in the recession-fighting stimulus package of 2009.
But the rescue money is more than double that amount.
Blomstedt, in a letter to school districts, described the latest money as "unprecedented."
Schools can use the money to sustain healthy operations, address learning loss, meet students' social, emotional and mental health needs, and offer summer school and extended learning and enrichment programs.
According to the U.S. Department of Education, the money can be used to hire additional educators to address learning loss, as well as hiring other personnel like nurses and custodial staff to keep schools safe and healthy.
Education Secretary Miguel Cardona told the Associated Press that the assistance allows schools to "hit the reset button" and confront challenges that have long plagued the nation's education system. He said schools can train teachers in social and emotional learning and work to close persistent racial disparities in education.
"With successful implementation, our students are going to have a better experience than they did before the pandemic," Cardona said in an interview with the AP.
Because Nebraska schools were able to open early and stay open during the 2020-21 school year, the bulk of the state's money can be focused on academic recovery efforts as opposed to reopening expenses.
Kala Morrissey, a spokeswoman for OPS, said details are still being finalized at the state level, including distribution schedules and approved spending options.
Morrissey said once the details are made clear, OPS will engage stakeholders "to ensure that these funds will be utilized responsibly and effectively for our students."
The district used the first round of federal money to purchase 54,000 iPads for every student in the district, which allowed the district to do remote and blended learning throughout the school year. It also supported health and safety efforts when the school district reopened its doors for students to attend in person, Morrissey said.
The district is still in the planning stages for the second and third rounds of federal money. Morrissey said the district will provide an update and a plan to gather community feedback at a future school board meeting.
"We have an important responsibility to use these funds wisely so they can make a lasting, positive impact on our students," Morrissey said.
Mindy Burbach, spokesperson for the Lincoln Public Schools, said her district is gathering input and developing plans on how to spend the money.
Westside Community Schools is set to receive about $3.8 million from the new round of money, which is about 5% of the district's budget.
Brian Gabrial, interim chief financial officer for the district, said it's a substantial amount of money that will really help the district. He said district officials haven't determined yet how the money will be used, but the district will engage stakeholders in the process.
Westside used money from the previous relief packages on technology upgrades and facility HVAC work to improve air quality in some schools.
In the Millard Public Schools, officials are also going to seek stakeholder input before deciding how the money will be spent, said Chad Meisgeier, the district's chief financial officer.
The district is slated to receive $14.2 million.
Meisgeier said the district would like to work with the Nebraska Department of Education and review its guidance before making any decisions.
The Millard district used the initial federal allotment of CARES Act money primarily for emergency needs to open schools and keep them safe, he said. That money was largely spent on masks, disinfecting supplies and the like, as well as some technology, he said.
The second round of federal money is being budgeted in Millard to address the learning loss caused by students being taught remotely in spring 2020 and the issues that disrupted learning during 2020-21 school year, Meisgeier said.
Rich Beran, superintendent of the Gretna Public Schools, said his district plans to use the nearly $1 million it's getting in rescue money to purchase a new K-12 reading curriculum aligned to Nebraska standards.
He said his district spent its previous federal allocations on various technology, including temperature scanners, iPads for sixth through eighth grades, teacher laptops, computer labs and classroom devices that keep a camera pointed at the teacher while teaching remotely.
Kara Perchal, a spokeswoman for the Elkhorn Public Schools, said the district is still reviewing allowable options for the new batch of money and will gather input from staff and community members. She said it's likely the money will be allocated to curriculum materials, staffing and programs to address learning gaps.
With previous rounds of money, Elkhorn was able to offset the costs associated with expanded summer school, additional teachers and staff and Chromebooks to help with online learning, Perchal said.
Many school districts in the metro area expanded their summer school offerings to help students catch up on credits or learning lost because of the disruptions caused by COVID-19.
This report includes material from the Associated Press.
---