The choirs in the Papillion La Vista Community Schools are singing the blues.
The kids haven't been singing at all since a rash of COVID-19 cases were connected to the Papillion-La Vista High School choir, and district officials temporarily halted singing at all schools.
But despite the precautionary quarantine of 63 choir members and their instructors, the district has seen no alarming spread in any of its schools since the majority of the district's students returned for in-person learning Aug. 12.
That appears to be the situation at schools across the Omaha metropolitan area not yet a month into the school year.
Nebraska districts are experiencing scattered cases of students and teachers bringing the disease into schools, triggering heavy quarantining in some instances. But most schools are doing what seemed unlikely to some observers last summer: staying open during the pandemic.
"They said we wouldn't last until Labor Day," Gretna Superintendent Rich Beran said.
Nebraska Education Commissioner Matt Blomstedt said he's pleased overall.
"First of all, we've had very few cases of spread within schools," Blomstedt said. "The cases we've had within schools have been identified, appropriately handled."
And there have be no "big blow-ups," he said.
Though some people are critical of masking and social distancing, they appear to be working, he said.
"These are the procedures that we imagined would help keep us in school; so far it seems like that's true."
Shelly Schwedhelm, executive director of emergency management and biopreparedness for Nebraska Medicine, said the data shows that younger people are contracting the disease in Douglas County, a shift from earlier in the year.
Just over 38% of the cases in Douglas County are in people under 30 years old.
"So we are seeing more and more young people with COVID, versus initially when we were all in lockdown, that was a much different picture," she said.
Another challenge to assessing what's going on in schools is that children can get the disease and not show symptoms, so there could be a lot more cases happening than are being identified, she said.
"I think there's some hopefulness about where we are at currently with cases," and the situation shows that people are trying to do their best with the mask mandate and other protocols, she said.
With flu season approaching, Schwedhelm worries about both diseases causing competition for hospital beds, a reason to get a flu shot this year.
"If we can reduce that by having more people be vaccinated, those things will be helpful, too, as we head into the fall and winter months," she said.
Officials with the Nebraska Department of Health and Human Services said that since the start of school, the state continues to maintain sufficient intensive care unit beds and ventilator capacity to meet the need for COVID-19 and other critical patients.
Officials said they don't expect schools to close down temporarily again unless hospital capacity changes dramatically.
Brett Richards, superintendent of the Springfield Platteview Community Schools, said he thinks schools are "in good shape moving forward" because of the health protocols, what is known about the virus and how the health department is working to quickly contact-trace and quarantine.
"I really think we could do this for a long time, unless you start getting some major outbreak in the community, then that's going to be tougher," he said. "But as long as we can isolate quickly, quarantine others around that student or teacher and the community spread is staying moderate as it is right now, I believe we can do it for a long time, because we've got a lot of good strategies in our schools."
Papillion La Vista took a cautious approach to the choir situation.
But it paid off, according to district spokeswoman Annette Eyman.
Two of the students who were quarantined tested positive last week, she said.
The choirs will sing again — they'll be eased back into singing in the weeks ahead. The Papillion-La Vista choir room was scrubbed, the building got better air filters, and the kids will wear special masks designed for choirs while singing, she said.
Districts can't avoid having cases brought into the schools, she said. But so far the student cases in her district have been limited to three of the district's 21 schools.
"There's just no way you can have this going on in the community and not have cases in your schools," she said. "It's just not possible."
Across the state, quarantining is having an impact on staff and students.
The Gretna Public Schools, which has had few cases in school, reports that about 26 kids a day have been absent from school because they either contracted COVID-19 or are quarantining because of a close contact.
Countywide data shows how cases result in multiple quarantines.
In Douglas County primary and secondary schools, 92 students have tested positive, plus 57 faculty and staff, with 804 individuals quarantined, the Douglas County Health Department reported last week.
The rate of spread, reflected in cases per day, is down in Douglas County since the start of school.
Douglas County recorded 679 cases during the seven-day period that ended Friday, with a positivity rate for the week so far of 9.6%. That appeared to be down slightly from the previous week, which had a total of 740 cases and a positivity rate of 10.7%. And weekly numbers were down from late July and early August, when the county was reporting more than 900 new cases a week.
On Thursday, Douglas County reported 104 new daily cases on a seven-day rolling average, according to health director Adi Pour.
She said it would be great if the county could cut that number in half.
When school started, the Douglas County rate was 233 per million per day over a 14-day rolling average.
Before schools opening, experts at the University of Nebraska Medical Center's College of Public Health had warned that reopening schools when the rate was above 50 would risk spreading the disease.
Earlier in the week, Pour told the Omaha City Council that communities that have the virus under control have a positive test rate of less than 5%. The county's rate has recently hovered between 10% and 11%.
Coronavirus and Omaha metro school districts
Full-remote learning has been under way since Aug. 18.
Out of the 21 ZIP codes wholly or partially within the boundaries of OPS, 14 of those areas had fewer cases during the week ending Aug. 29 than the week ending Aug. 8.
Five experienced more cases, and two recorded the same amount.
Overall, there were 558 cases in the 21 ZIP code areas for the week ending Aug. 8, and 508 cases in them for the week ending Aug. 29 — about 9% lower.
Since then, the number of staff contracting the disease as well as those absent because of COVID-19 have gone up, according to weekly reports from the district. Last week, the district reported nine cases diagnosed in staff, and 179 staff absent for reasons related to COVID-19. The week before, 154 staff were absent and seven new cases were reported. And a week before that, two were known to have COVID-19 and 121 were absent. The district has about 9,000 employees.
Millard Public Schools, with the majority of students learning in person since Monday, has seen case numbers in its ZIP codes trending similar to OPS: mostly down.
A few areas within the district were higher, but overall the numbers for Millard ZIP codes were lower for the week ending Aug. 29 than the week before school started — about 10% fewer.
As of Thursday, Millard was reporting nine active cases and 81 in quarantine.
Cases include students and staff testing positive who have been in district buildings anytime 48 hours prior to the onset of symptoms being exhibited or when the positive test was taken. Millard Public Schools has 27,405 students and staff members.
Papillion La Vista Community Schools
After opening for in-person learning Aug. 11, the district has seen student cases in three of its 21 schools. The most concern has centered on Papillion-La Vista High School.
District officials report 22 cases since the start of school: 15 students and seven staff.
Since school started Aug. 18, Elkhorn Public Schools has had eight confirmed positive student cases, and four staff, the district reported Friday.
Bellevue reported that as of Thursday, it has had six confirmed cases in students, three in staff, since school started Aug. 13.
Three of the student cases were identified last week.
Westside Community Schools
The district, which began school Aug. 18, reports having five staff members and five students confirmed COVID-19 positive since the start of school. Among the five students were two pairs of siblings.
Since the start of in-person learning Aug. 13, two Gretna staff members and seven students have tested positive.
Ralston started school on Aug. 11 with a blended learning plan that has students attending every other day. The district has seen 10 total positive cases, eight students and two teachers, according to the district.
Springfield Platteview Community Schools
The district had a teacher confirmed positive before students returned Aug. 18, triggering the quarantining of several other staff. But since the start of school, the district has not seen a case in a student or teacher, Superintendent Brett Richards said.
Bennington Public Schools
The district, which started Aug. 12, reported four positive cases the last two weeks.
Douglas County West Community Schools
The district, which started school Aug. 20, has seen one student case
---
Our best staff photos of August 2020
Football season returns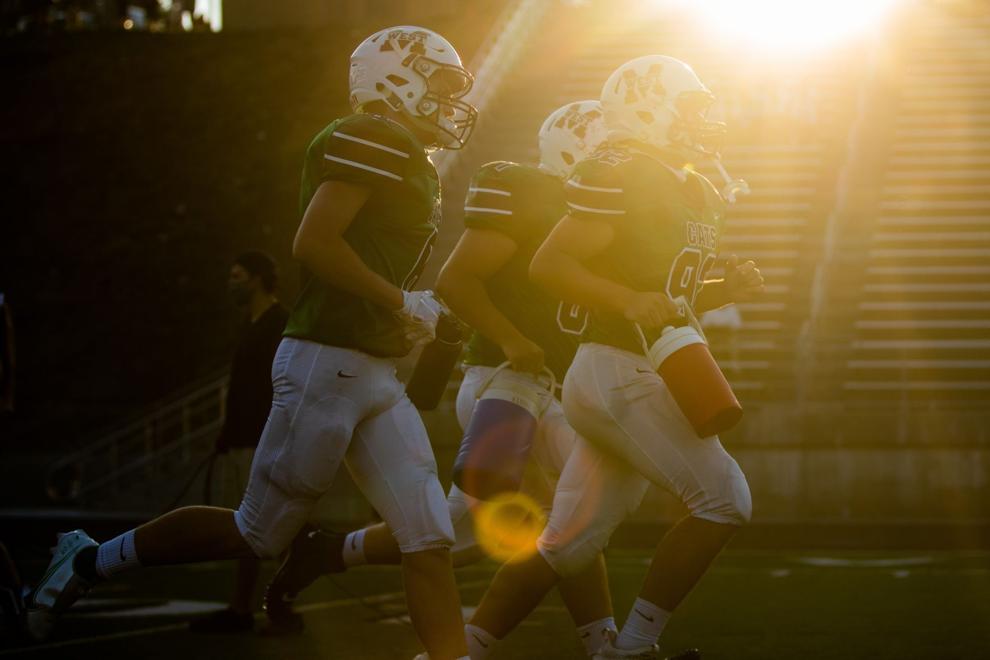 Football season returns
Volunteer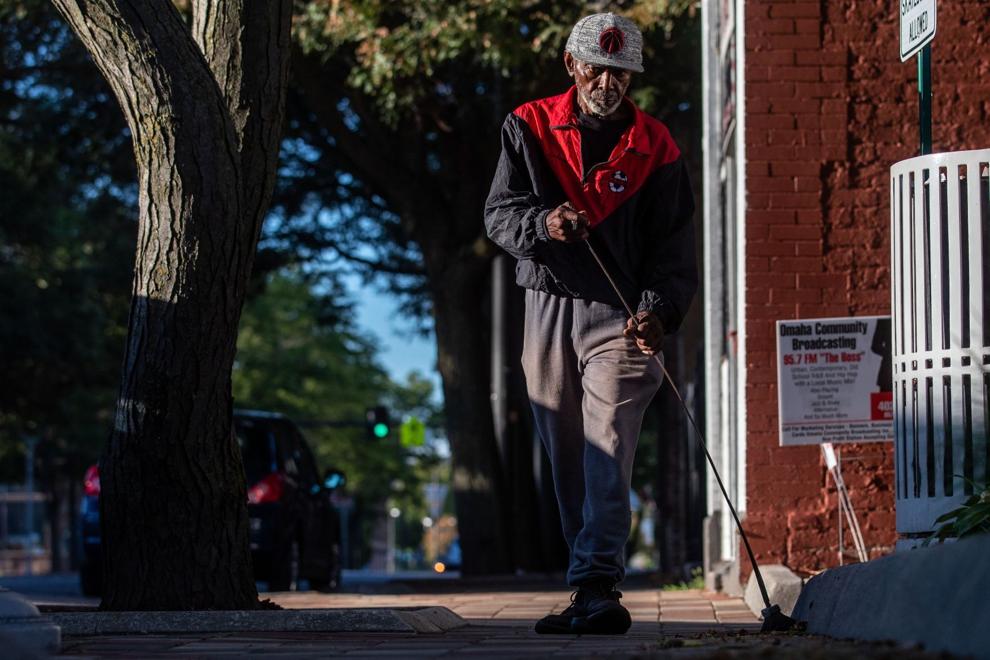 Heron
Protest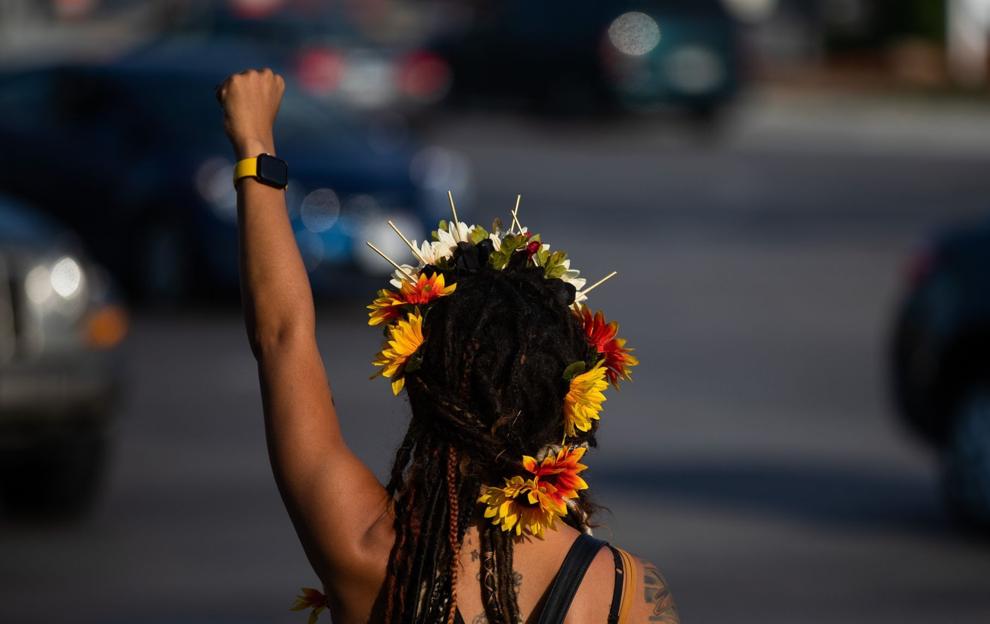 Vet Funeral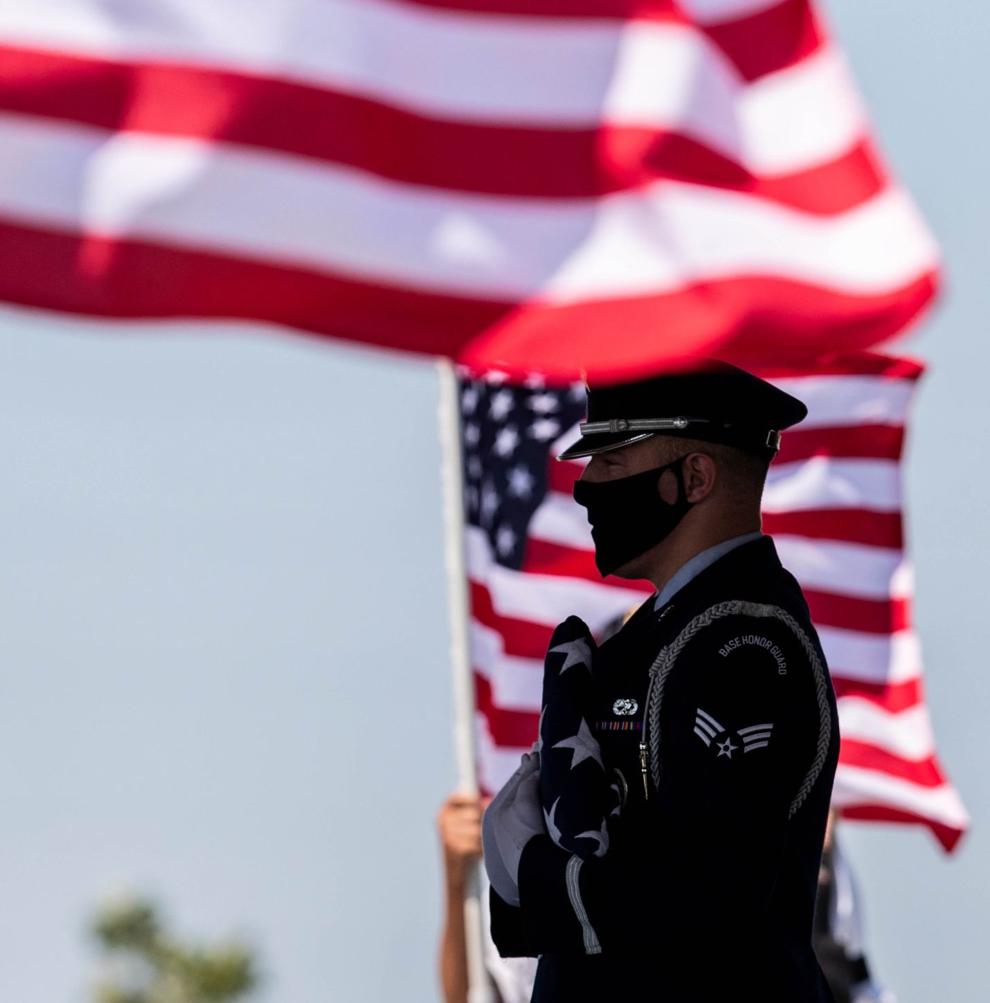 Union Omaha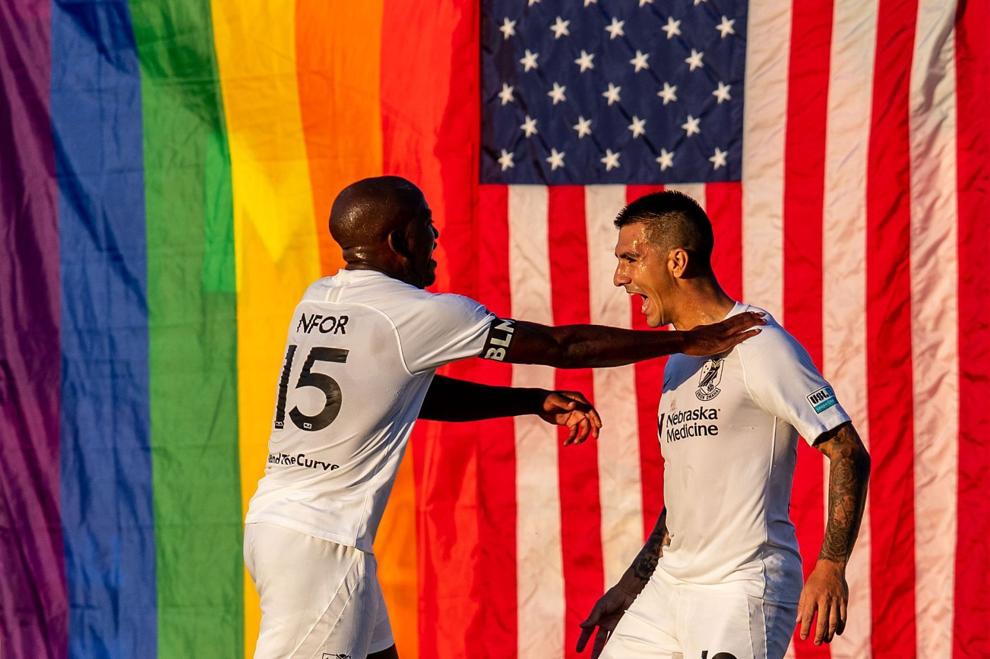 Lake Fun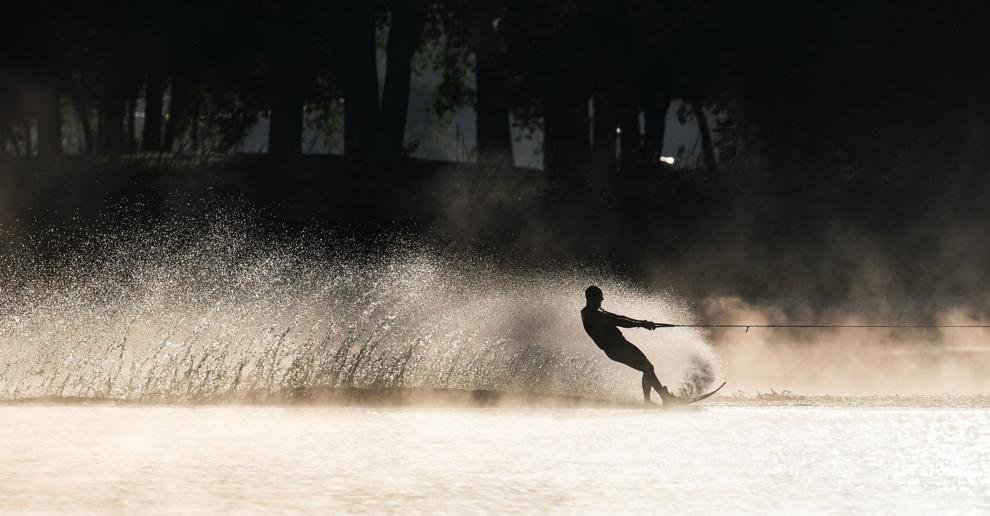 Ernie Chambers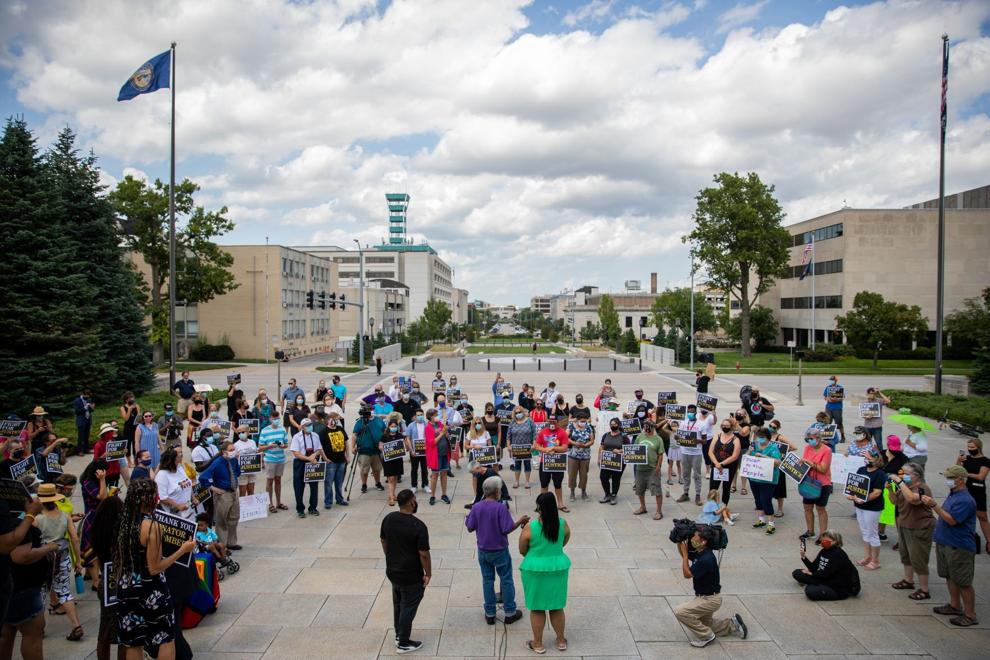 Softball Preview
Homeschool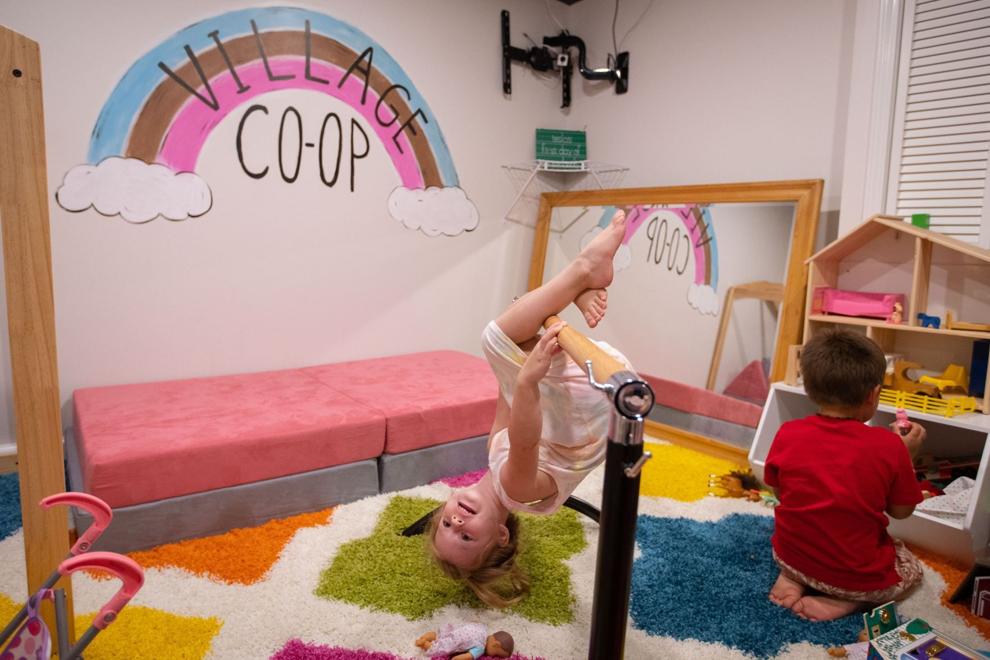 Education Co-op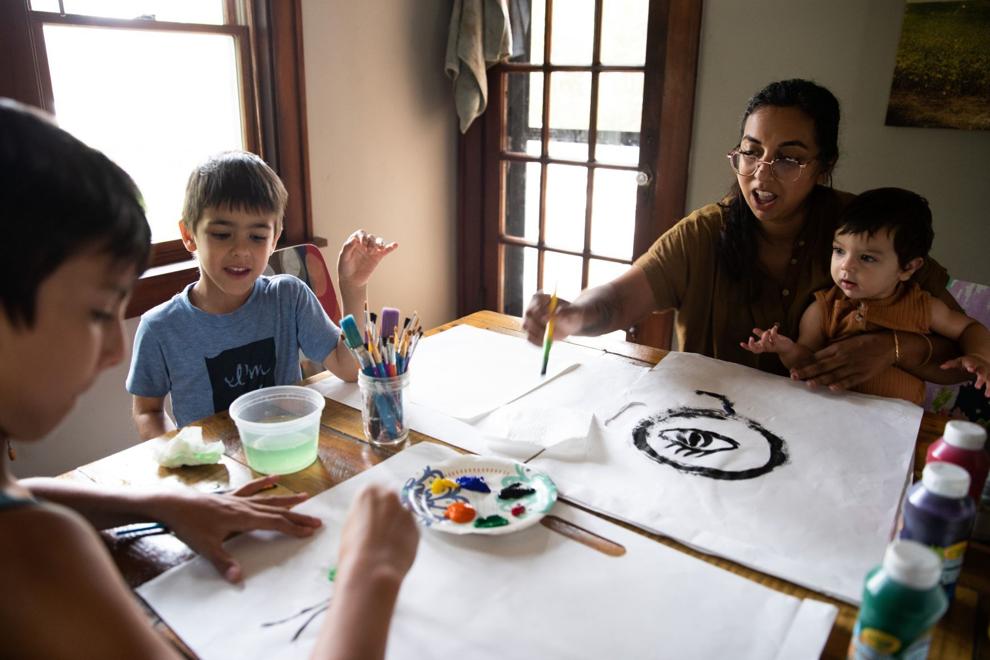 Old Market Protest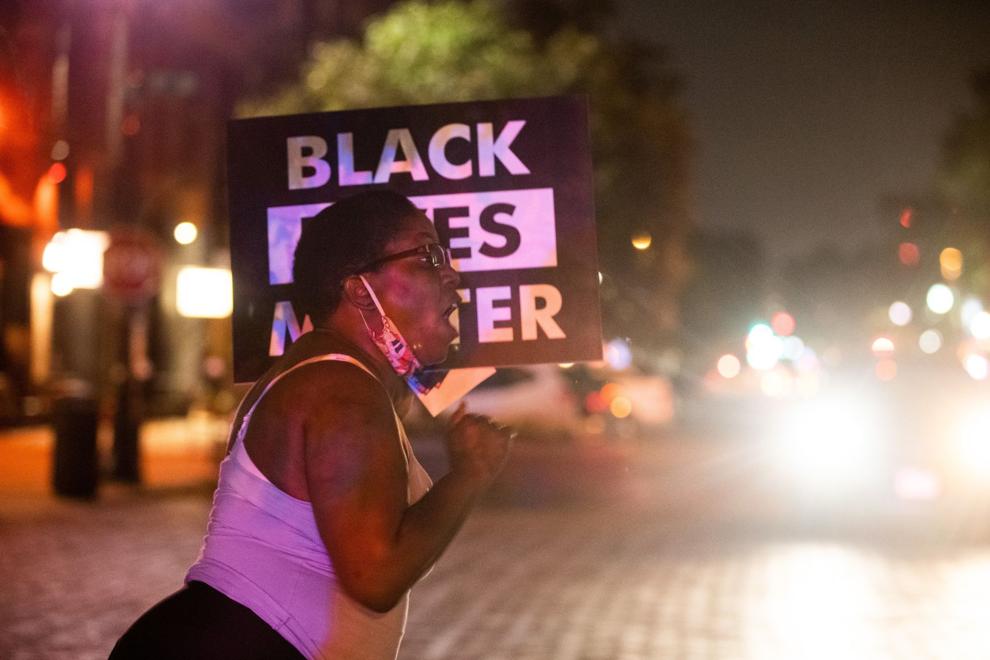 Old Market Protest
Disc Golf
Educators Mask Mandate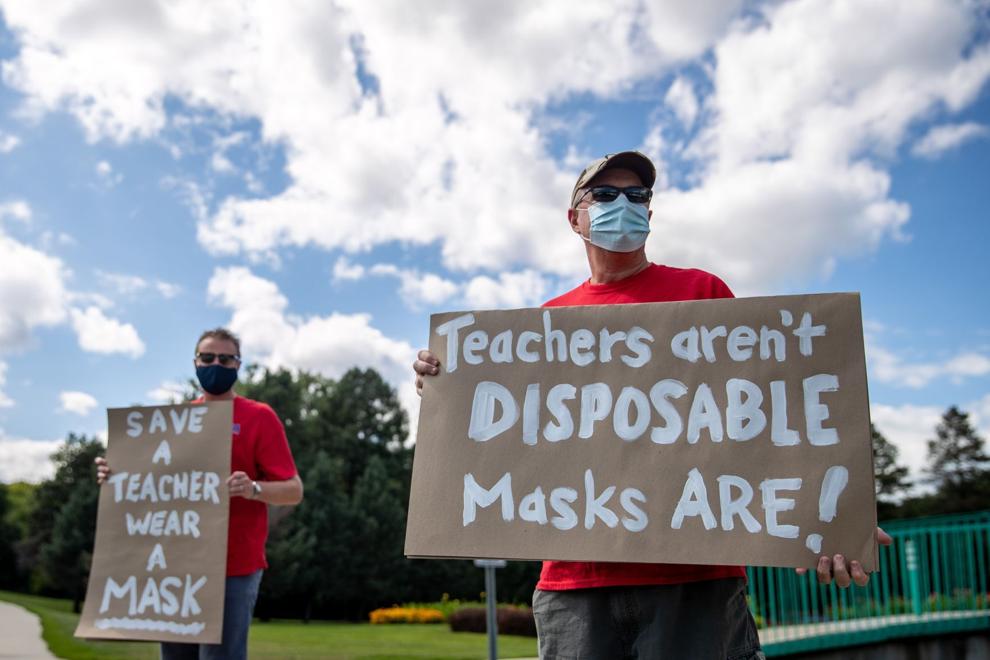 Educators Mask Mandate
Bounce House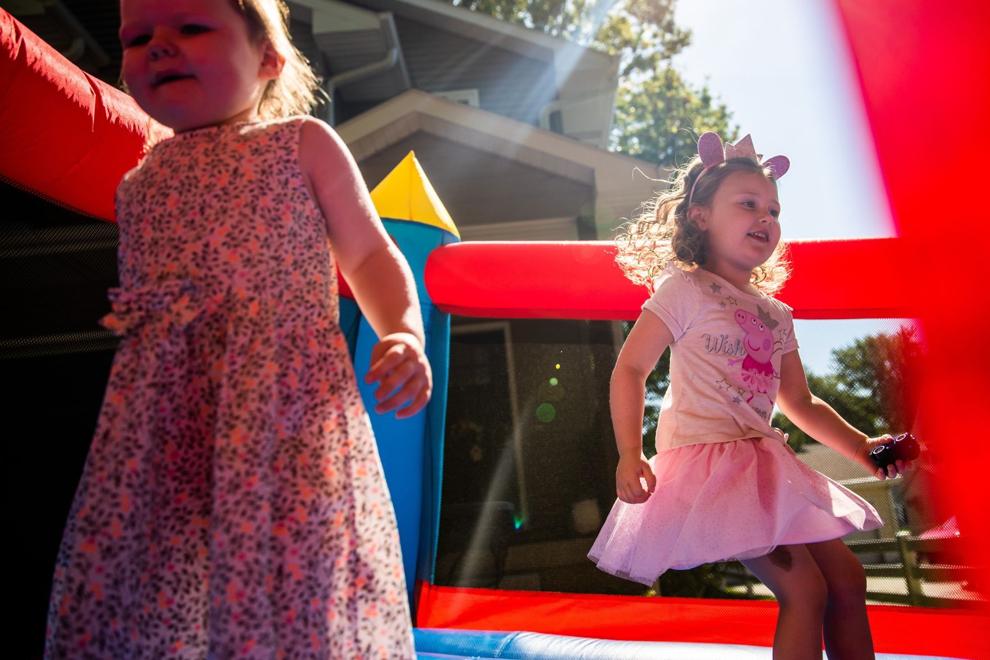 Union Omaha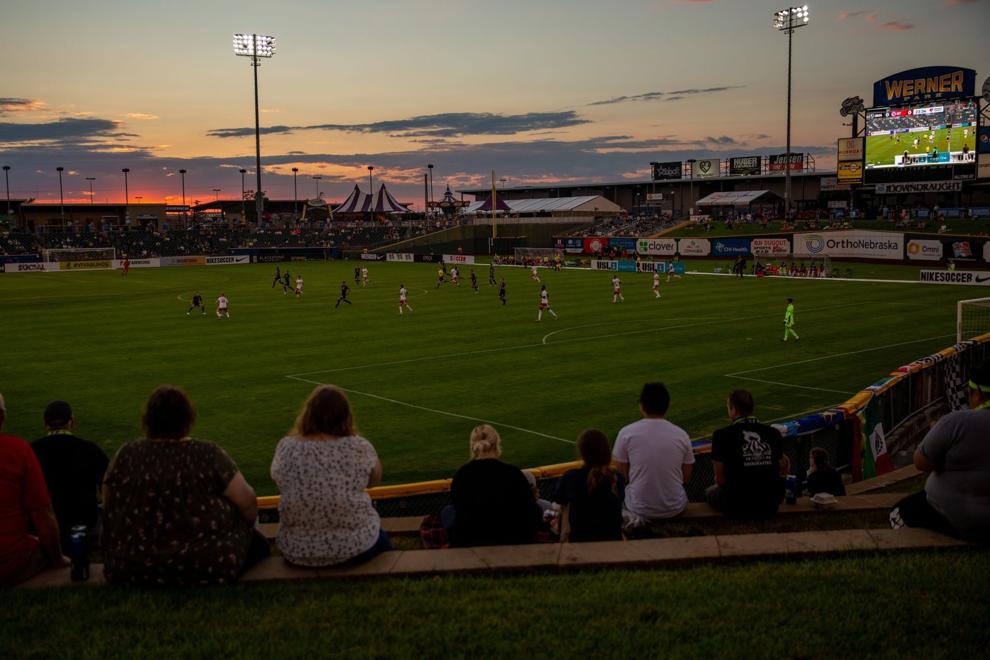 Union Omaha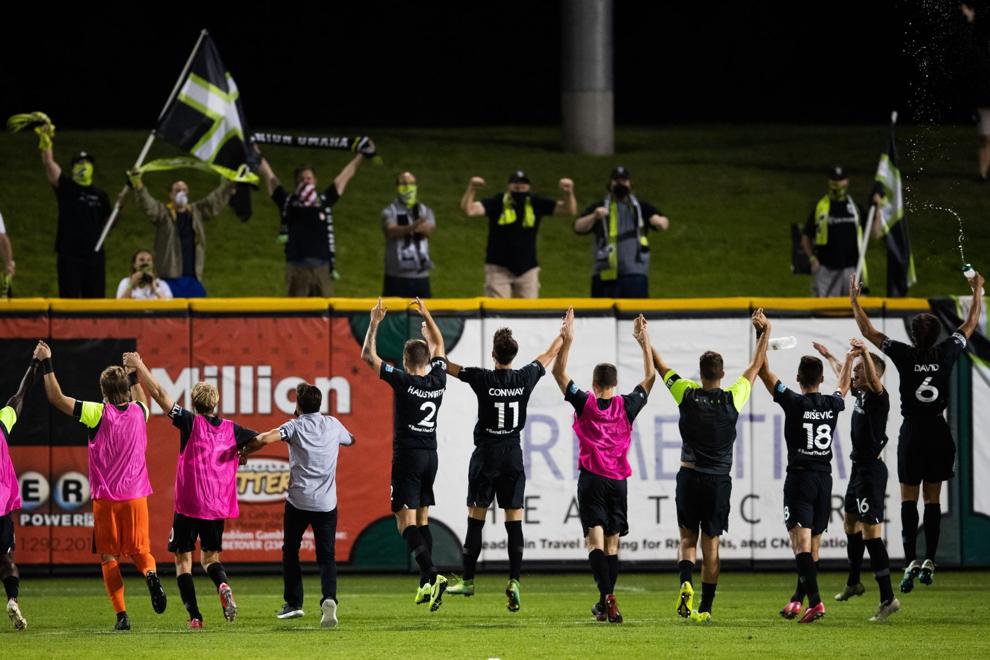 Union Omaha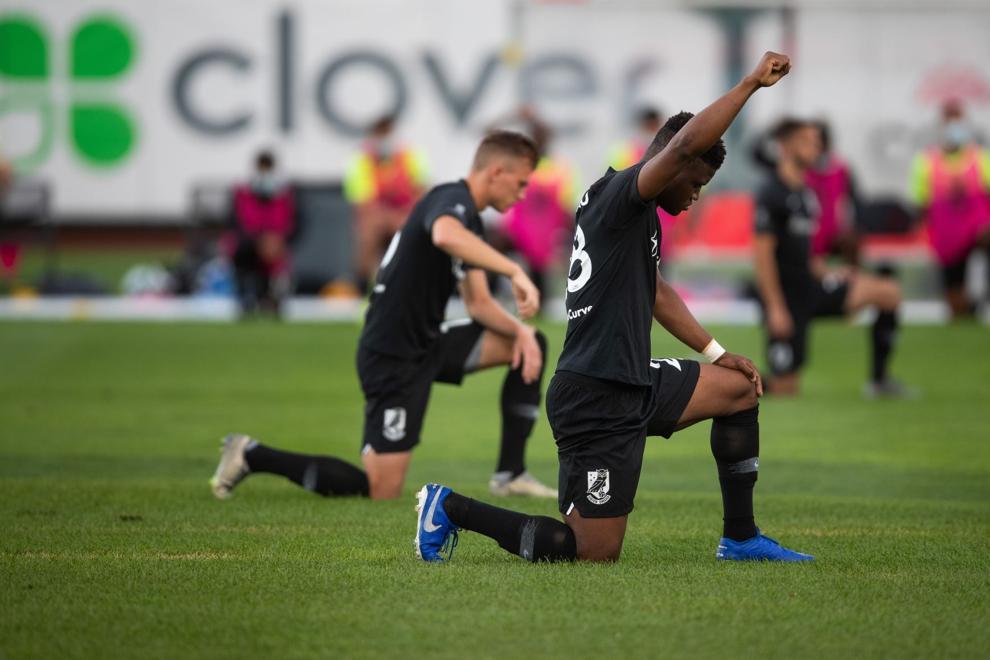 Union Omaha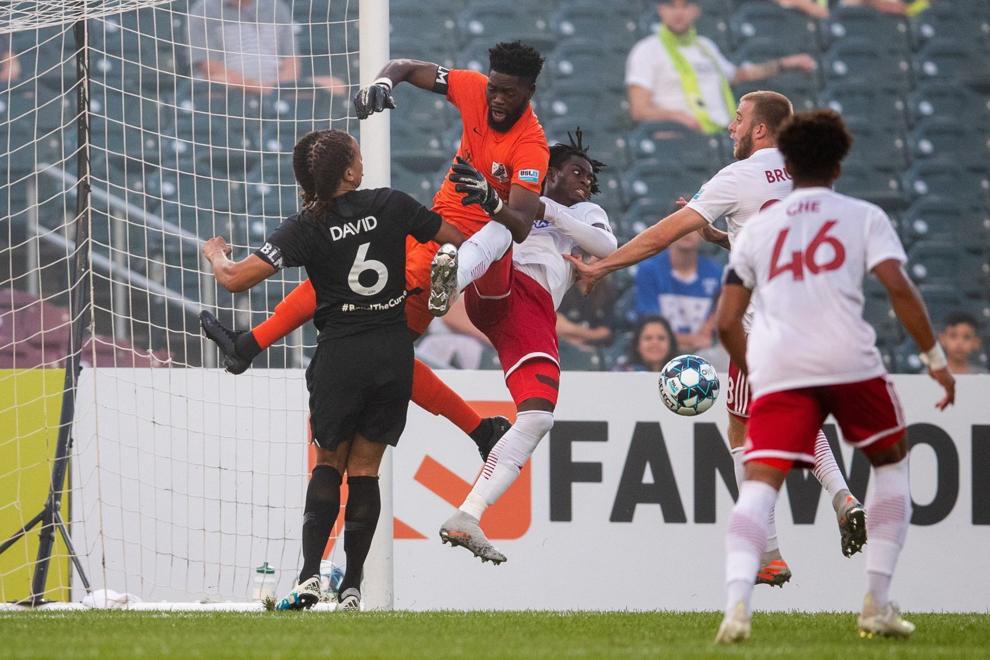 Pinnacle Bank Championship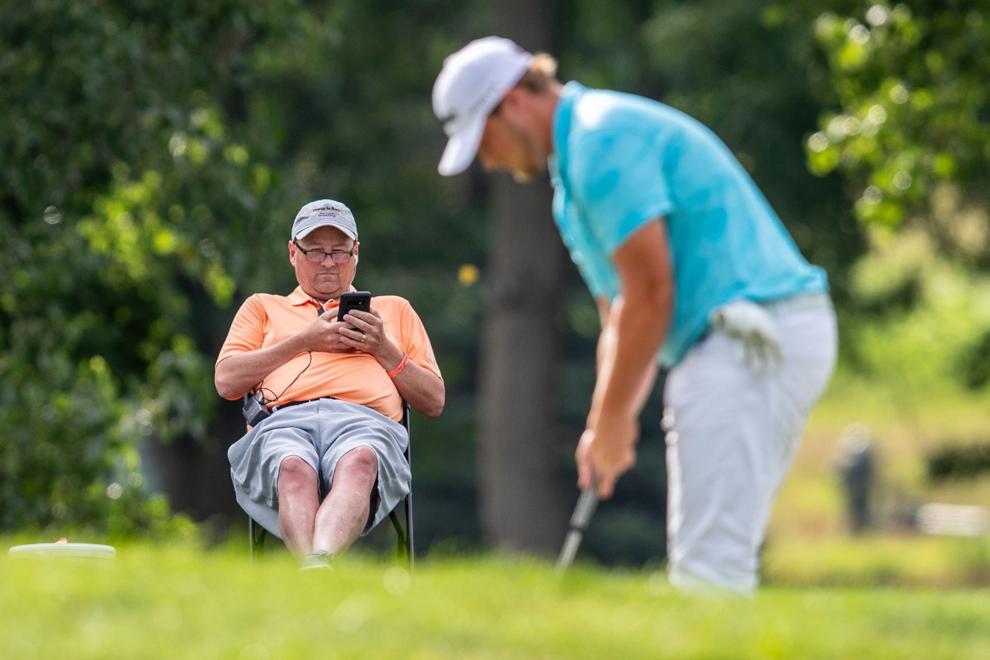 Pinnacle Bank Championship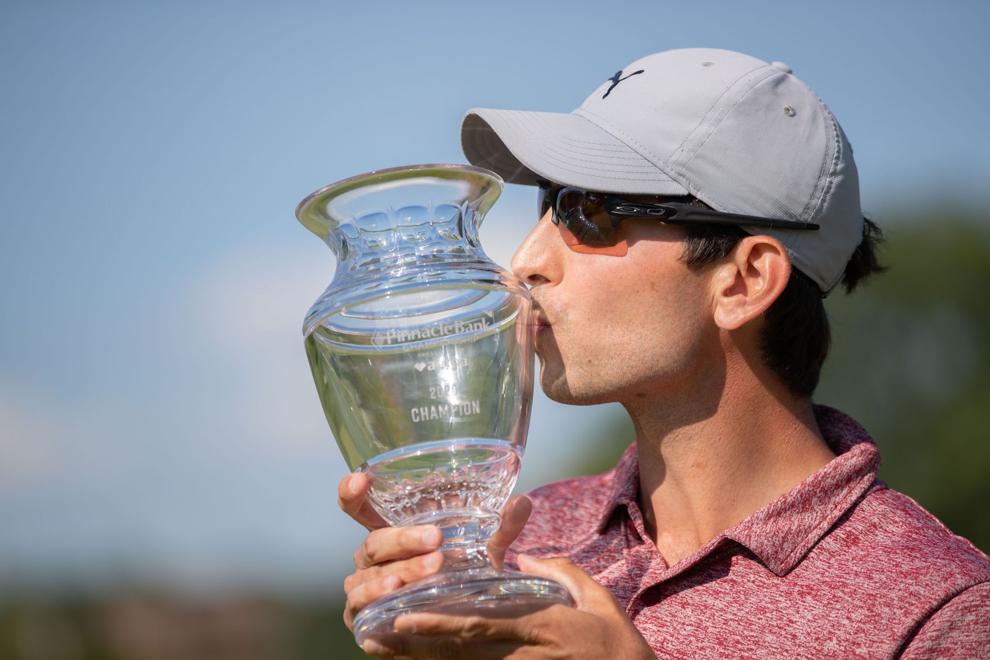 Sourdough bread baking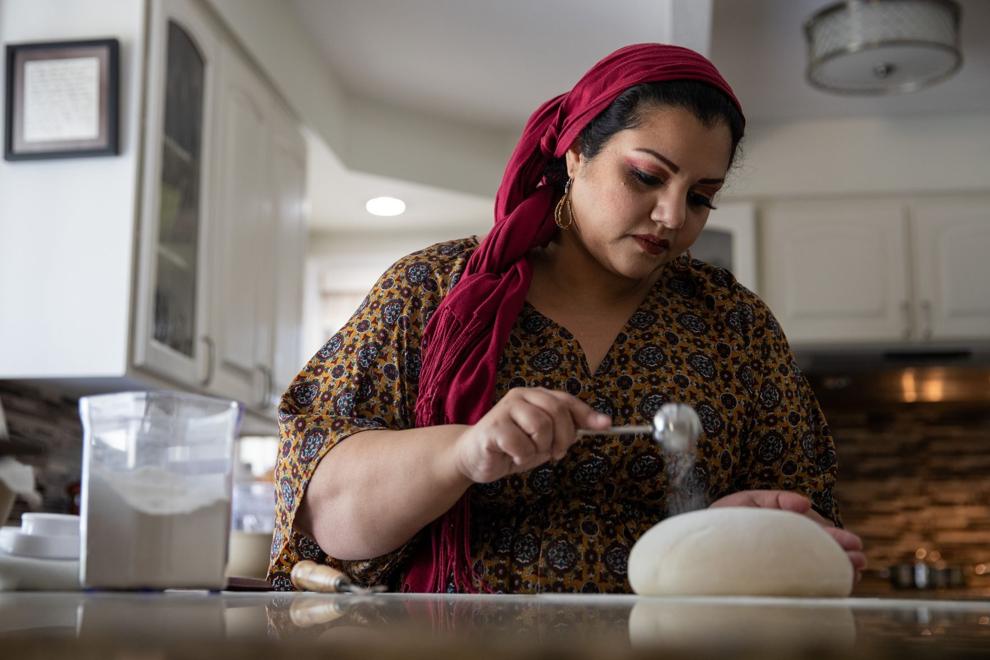 Grind It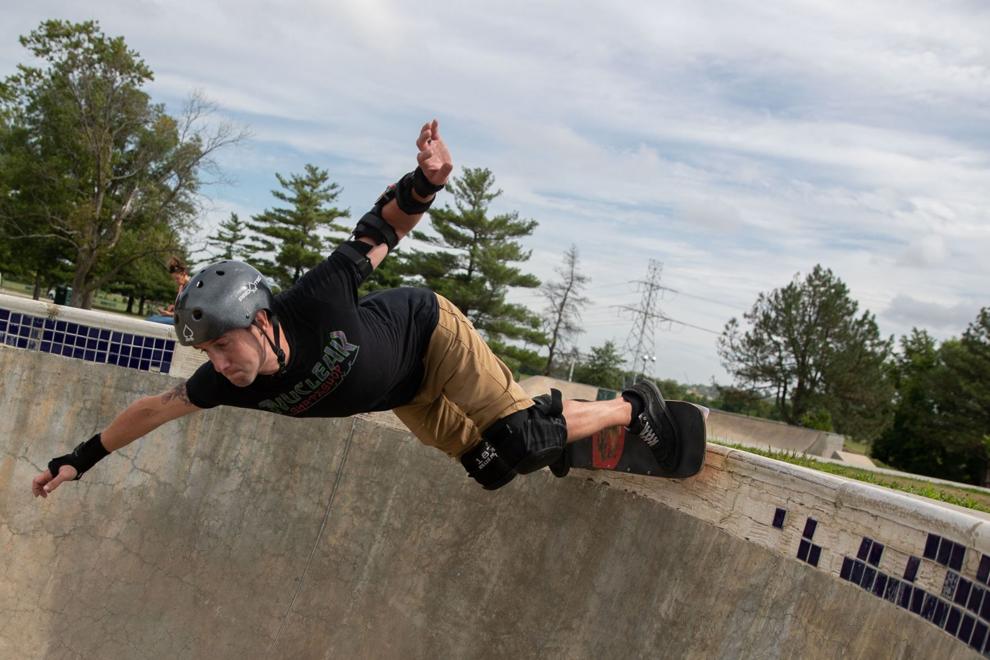 Metro Baseball
Metro Baseball
Search