Did you hear the one about the Nebraska kid who won a national championship for being funny?
Pranay Mathur, 18, who honed his comedic timing watching Disney sitcoms and perfected his sound effects watching "Power Rangers," brought home gold from a premier national speech competition.
He capped an extraordinary Millard North High School forensics career by winning the national championship in humorous interpretation in the 2021 National Speech and Debate Association tournament in June.
The national speech tournament is the oldest, biggest and considered the most prestigious tournament in the country, said Sabrina Denney Bull, forensics coach at Millard North.
"Nebraska has never had a student win a main event at nationals at the NSDA national tournament like he just did," Denney Bull said. "So it wasn't just a school first, it was also a state first."
The win came on the heels of his first-place finish in humorous interpretation in another national competition, the National Individual Events Tournament of Champions, in May.
"To be able to survive and win both of those tournaments was a pretty exceptional feat this year," she said.
Earlier this year, he won first place in Class A for both oral interpretation of humorous prose and program oral interpretation at the Nebraska state speech contest.
Mathur credits his supportive parents for a house full of love and humor. His mom, Shalini, caters Indian food. His dad, Sumit, is director of systems engineering at the Metropolitan Utilities District.
"I think what really helped me was my parents and I would watch a lot of TV together as a family when I was little," he said.
Among the shows they watched were "Good Luck, Charlie," "Wizards of Waverly Place" and "Suite Life of Zach & Cody" — family-friendly shows that launched a number of child actors into stardom.
As a little kid, he would watch "Power Rangers" all the time, and take his toys outside and make funny noises as sound effects, he said.
"I would never have guessed that 10 years down the line it was going to help me with this activity," he said.
He formally got into forensics in sixth grade when his school held an activity fair. He didn't know much about it, other than that his older brother, Palak, now 24, had done it. His mom encouraged him.
As he got older, he was inspired by Indian comedian Hasan Minhaj, "Late Night's" Conan O'Brien and "Saturday Night Live's" Bill Hader, he said.
In the humorous interpretation category, a competitor delivers a 10-minute performance, drawn from published literature, usually a play or prose. It should tell a story, and the intent is to be funny.
He said that while humorous, the speech is also a chance to talk about some really personal and deep issues.
"When I tell people what my humorous interpretation's about, they usually always laugh, because they're like 'That does not sound funny at all,'" he said.
His winning speech was developed from the book, "Best at It," by Maulik Pancholy, about an Indian boy in the seventh grade who's gay and dealing with a bully and a crush on a boy.
"He's trying to feel like he's important," Mathur said. "He's trying to feel like he has a purpose in this school, in his life."
He said the book was so well-written and light-hearted, with personal moments, he knew it would resonate with audiences.
Denney Bull said she and assistant coach Jackson Gzehoviak guided Mathur, but he came into the program with a knack for humor, and humorous interpretation become his forte.
The first time she saw him as a freshman, she knew he was something special.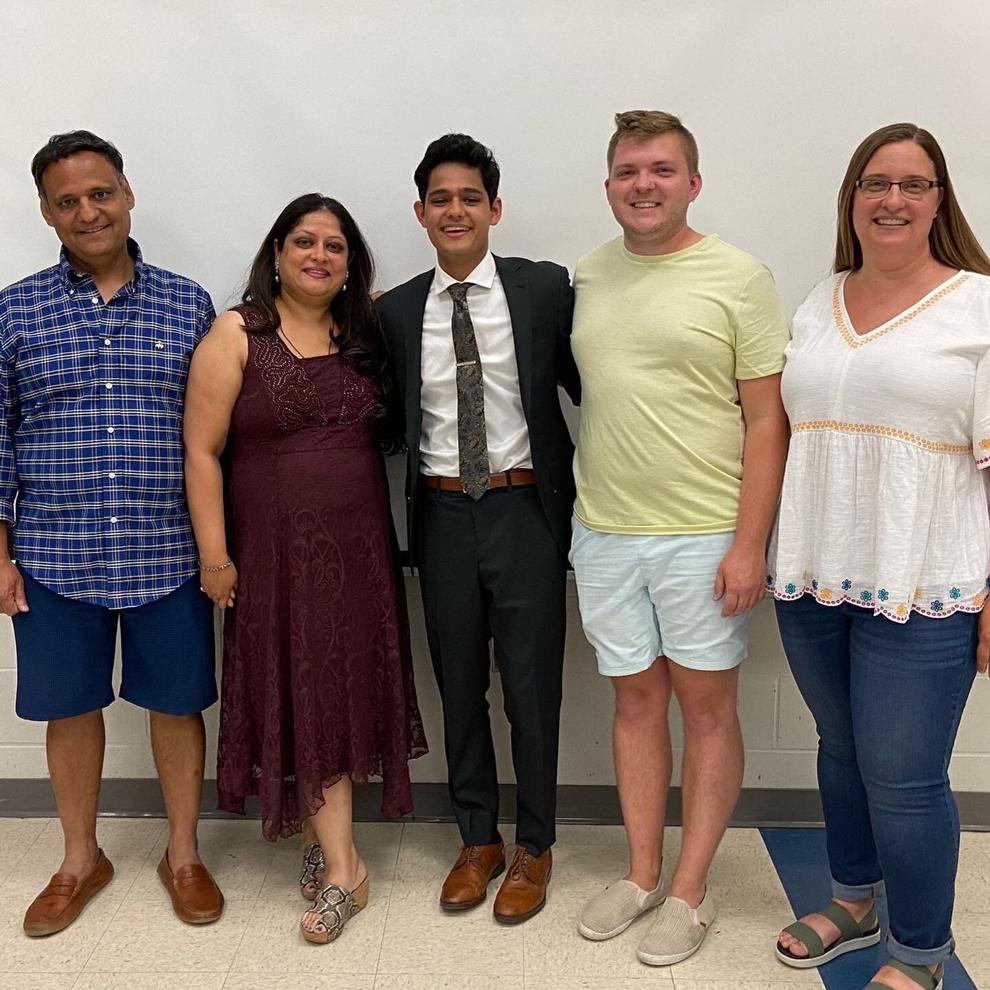 In addition to understanding character development and humor, he has an incredible sense of timing, of knowing when to hold a moment, when to pause, she said.
"I think that's one of the things that makes him the funniest," she said. "A lot of people trying to be funny just plow through things. And that isn't as effective."
His savvy in sound effects comes in handy in the humorous interpretation category, she said.
Mathur, who graduated from Millard North this spring, will attend the University of Southern California next fall, where he plans to study film. He said he would like to write, direct and act.
"I've written so many stories in the past, and I think seeing them on the screen would be an absolute delight," he said.
He said he enjoys filmmaking, and acting in high school was "one of the most rewarding experiences of my life."
"So, I definitely don't want to stop acting, and I'm going to try to find opportunities in college and hopefully beyond that to progress that and see where it goes," he said.