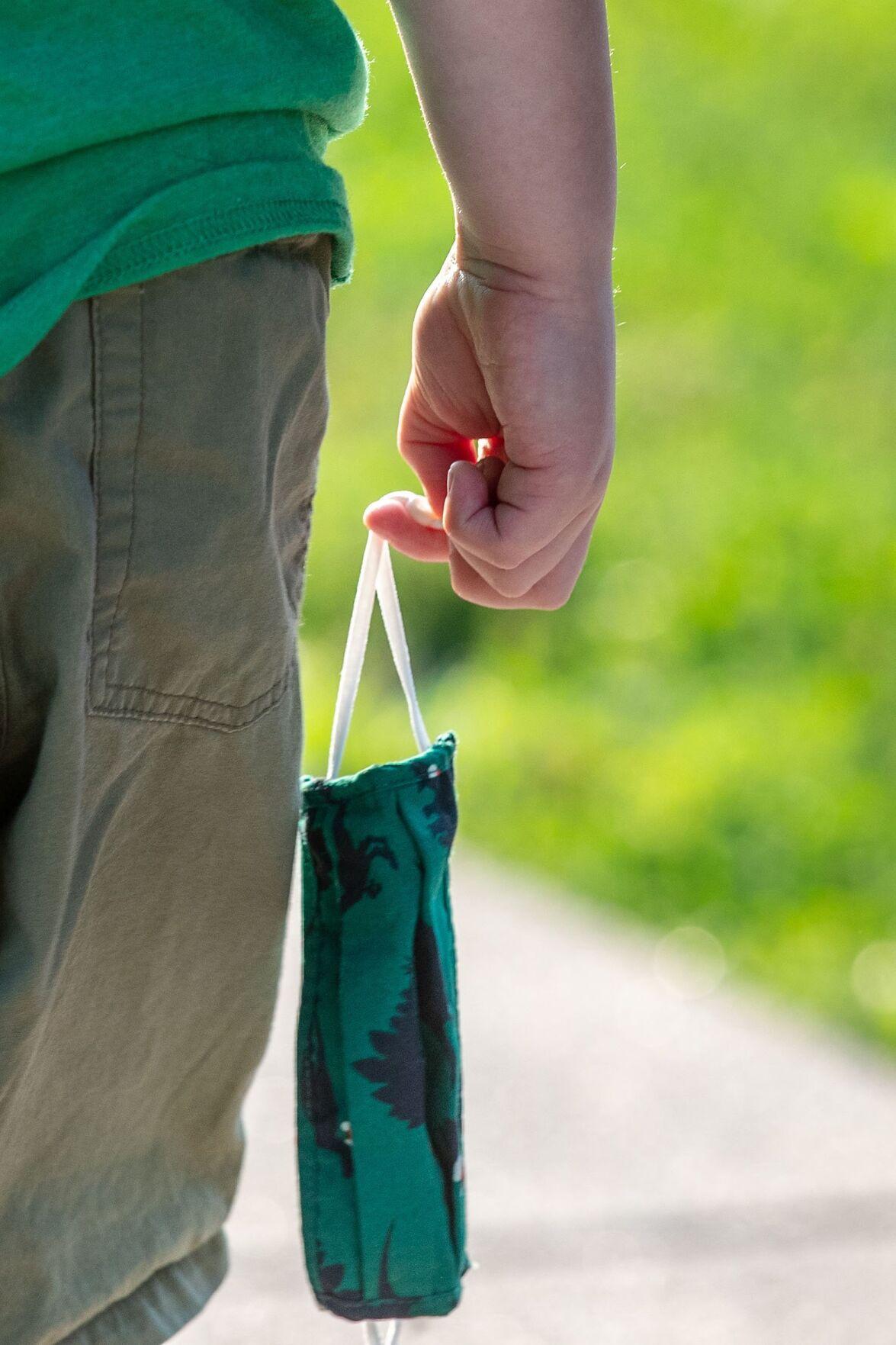 Parents may find schools more flexible on quarantining their kids after a COVID-19 contact this school year, at least initially.
Nebraska schools enter the year without a directed health measure dictating what to do when a student has a close contact with someone who has tested positive for the virus.
Parents can expect local quarantining decisions to be situational, depending on the specific circumstances of the contact and the spread of the disease, school and health officials said.
Schools are no longer under last fall's emergency pandemic orders that detailed the rules for isolation and quarantine.
There is state and federal guidance to help school officials but not anything that carries the force of law regarding quarantining, leaving districts to huddle with local health officials to figure out how they will handle those situations.
Health officials in Douglas and Sarpy Counties said that initially, students with close contacts would likely be allowed to monitor for symptoms instead of quarantining — but that could change.
The fluid approach reflects a fluid situation, in which many districts will have both masked and unmasked students. In addition, the impact of the delta variant on schools here is yet unknown.
The quarantine protocols are likely to evolve over the days and weeks ahead, depending on how conditions look inside schools, said Annette Eyman, spokeswoman for the Papillion La Vista Community Schools.
The response is "going to change daily, and case by case," she said.
The Sarpy/Cass Health Department will be handling the contact tracing in Sarpy County, contacting families when necessary, with assistance from the schools.
Health Director Sarah Schram said quarantine recommendations will be "specific to the situation."
A student's vaccination status and use of a mask would be taken into account, she said.
"For an initial case, the close contacts will likely be asked to monitor for symptoms and mask if unvaccinated," she said.
If there is transmission occurring, additional measures will be provided, including the possibility of monitoring for symptoms at home, she said.
In Douglas County, like last year, school officials will handle the contact tracing, with the assistance of the Health Department, said Phil Rooney, spokesman for the Douglas County Health Department.
Students who test positive will be asked to isolate at home, he said. That's the case in Sarpy as well, and the same as last year.
"Depending on what is happening in the schools, for the first case or so, the close contacts will likely be asked to monitor for symptoms and mask if unvaccinated," he said.
If transmission among students is occurring, additional measures will be recommended, which may include staying home and monitoring for symptoms, he said.
"These recommendations will be specific to the scenario," he said.
Last year, schools started the year with explicit isolation and quarantine rules prescribed by the state. Test positive, or show symptoms, and a student would isolate. Have a close contact, and that meant quarantining.
The Nebraska Department of Health and Human Services issued guidance to schools in July.
The guidance says school-age kids who have a close contact may, in lieu of quarantine, self-monitor for fever or other symptoms for 14 days. The state says those kids don't have to isolate unless they develop symptoms.
The Centers for Disease Control and Prevention says that fully vaccinated kids who have a contact and are asymptomatic should self-monitor. Kids who have a contact and aren't vaccinated, they say, should quarantine.
School officials were breathing easier in early summer, believing that the pandemic was losing its grip.
But along came the delta variant, the unruly sibling of the original virus that doctors say is more contagious.
Now Nebraska heads into another school year unsure of what lies ahead.
Like last year, medical professionals are sounding the alarm. Without mandatory masks, there could be trouble in schools, they say.
"I'm hearing concerns among public health experts that without masks and other precautions, we are likely to see cases of spread in schools, given the virulence of the delta variant," Nebraska Education Commissioner Matt Blomstedt said last week.
Health professionals say the primary mode of transmission remains the same: person to person through respiratory droplets.
This year, Omaha-area districts split on masking.