The joke Emma Cavalier told during Millard West High School's graduation ceremony Saturday had a punch line all the students, parents and teachers could understand.
When the 18-year-old senior walked to the podium and started her graduation speech, she moved her lips but there was no sound.
Principal Greg Tiemann, an accomplice to her joke, pretended to aid her with a muted microphone.
"It looks like I'm on mute," Cavalier said. "Zoom follows you everywhere."
Their senior year will go down as one of the strangest and most difficult years in Nebraska history, full of tears and triumphs.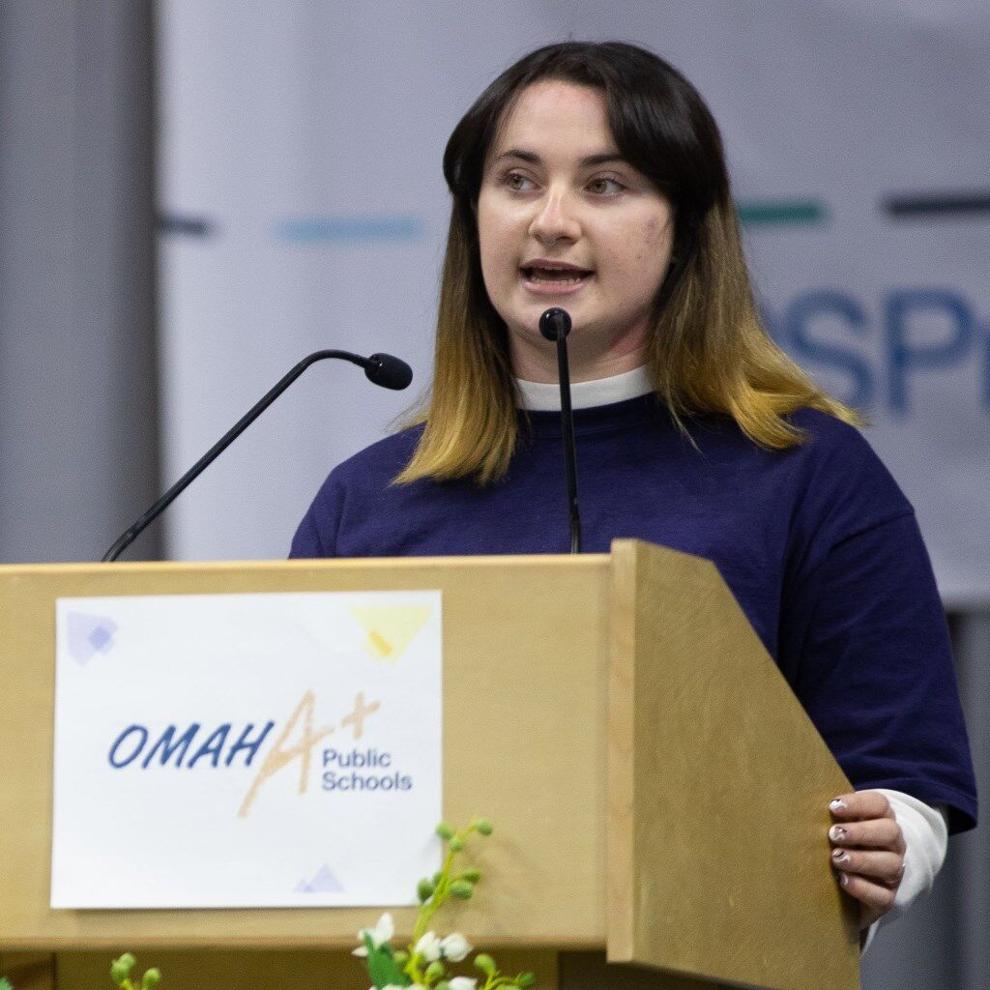 In interviews and graduation speeches, graduating seniors described how they adapted and, looking back now, see silver linings among the dark clouds of a year coping with COVID-19.
"Despite all the restrictions that were placed on us, we thrived," Cavalier told her classmates. "We created, we competed, we performed. But most importantly, we united."
"Most of us have teachers who, aside from their teaching responsibilities, also act as parents, counselors and therapists for their students," the students wrote. "They are not replaceable, they are humans with families, and in many cases, they are also an integral part of a student's family away from home."
The petition received more than 3,460 signatures, and OPS did have a remote start to the year.
"It's really important to care about other people," Marshall said of the students' work on the petition.
That doesn't mean remote learning was easy.
Instead of being surrounded by classmates, Marshall did school work at home under the watchful eye of her dog, Scruffy.
Later in the school year, Marshall was able to spend her days with animals other than her dog when she returned to in-person lessons at the Henry Doorly Zoo for the Zoo Academy.
Her experience at the zoo helped sharpen her interests, and the University of Nebraska-Lincoln-bound student plans on becoming a physical therapist for humans or potentially animals.
Daisy Friedman learned that trying to do remote learning from bed is never a good idea.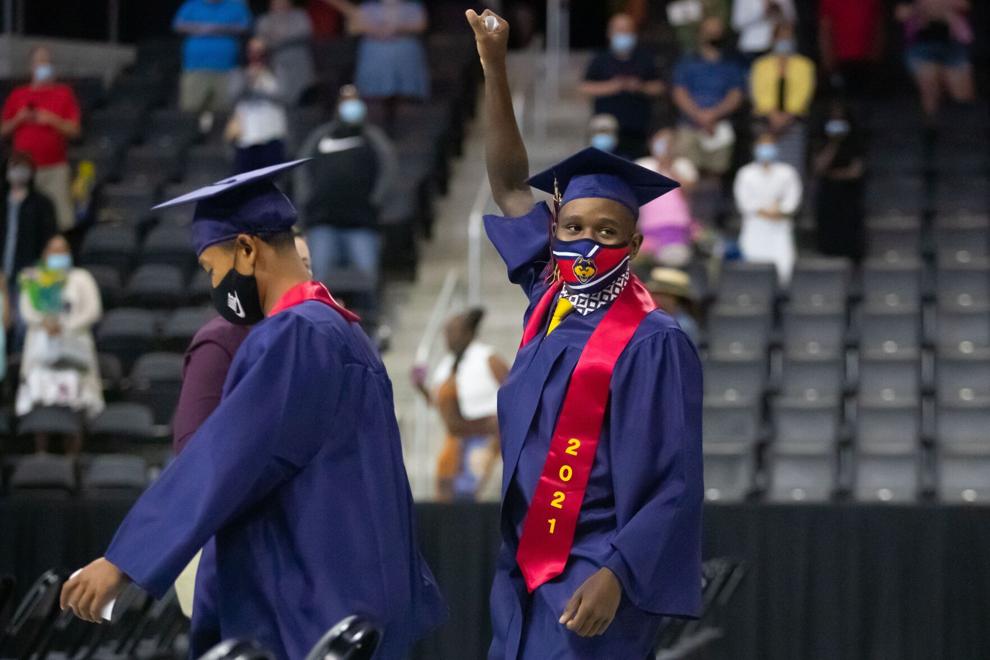 Friedman, who underwent a triple-organ transplant at age 3, did remote learning for the majority of this school year due to health concerns. The Central High School senior said the experience of remote learning was isolating but also gave her a new perspective.
Friedman said staying home during the pandemic gave her a chance to slow down, get quiet with herself and really think about what she wants to do with her life. She started writing more and even started writing screenplays.
In the fall, she'll attend UCLA's School of Theater, Film and Television. She was one of only 15 people accepted into the program.
Friedman said she was shocked by her acceptance into the school and feels like it's her reward for staying home during the pandemic.
"Everything had been leading up to that moment and everything had been leading up to what's next," she said.
Jessica Fuertes-De Arcos had just finished a hill workout when she found out her cross country season had been canceled.
Due to concerns about COVID-19, OPS did not allow its students to participate in fall sports.
It was just another missed opportunity for Fuertes-De Arcos, a senior at South High School.
She was supposed to spend the summer before her senior year doing a research internship that would've boosted her résumé for college applications. That was canceled, too.
As Fuertes-De Arcos started filling out college and scholarship applications, she began to wonder if all of her missed opportunities would hurt her chances at the future she wanted.
After receiving a few rejections, Fuertes-De Arcos started to have doubts about college and was ready to stop applying for scholarships. The first-generation college student also struggled to fill out the financial aid documents on her own and had to correct her information the maximum number of times allowed.
Keep going, a guidance counselor told her. Keep applying.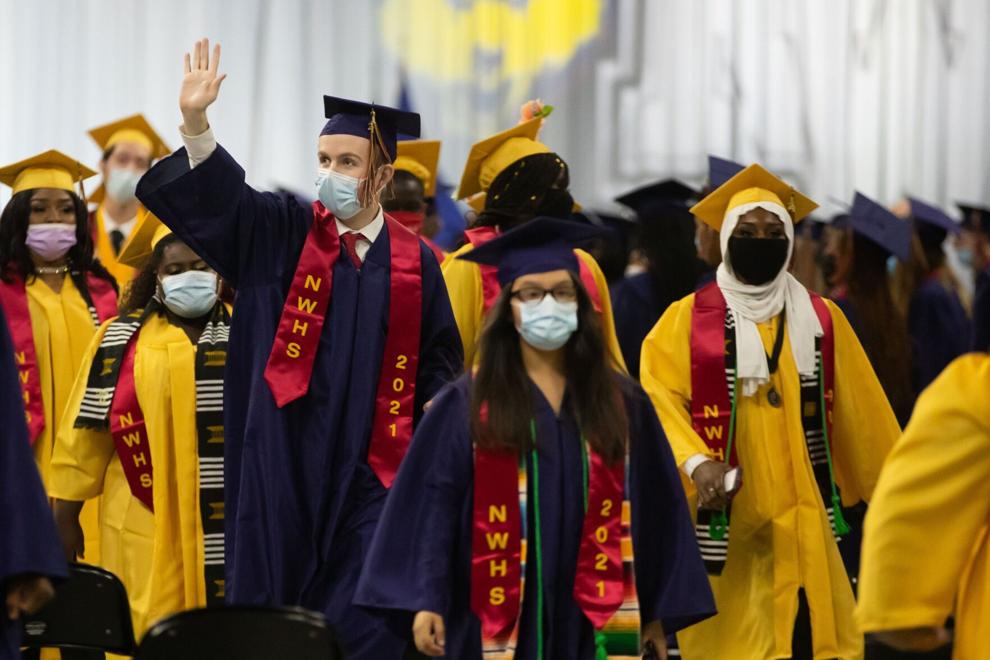 "The scholarships started rolling in," she said.
Fuertes-De Arcos received several scholarships to schools in Nebraska, but she has decided to attend Iowa State University to major in chemical engineering.
Looking back at her senior year, Fuertes-De Arcos can easily sum up what she learned from attending high school during a pandemic.
Hours before his graduation ceremony on Friday, Sam Pineda was thinking about how it would be the first time his entire South High School class was together in the same place in more than a year.
Pineda, who took five music classes this year, took every opportunity he had to attend school in person. He learned how to sing and dance with a mask on. He remotely learned his audition pieces for the music program at UNL.
After the ups and downs of the school year, the last few months of senior year felt normal, Pineda said. He went to prom. He watched the Packers win a state championship in soccer. And he was able to attend graduation.
"I could sit here and say I would change everything if I could but honestly being able to adapt like that really gave me a lot of confidence going into the next four years and life in general."