Nebraska's third-largest school district has revealed how it would likely deal with masking and COVID-19 exposures next school year in the absence of a city mask mandate.
The approach outlined last week leaves questions about whether Nebraska districts can ask — and whether parents must tell — if a child has been vaccinated against COVID-19.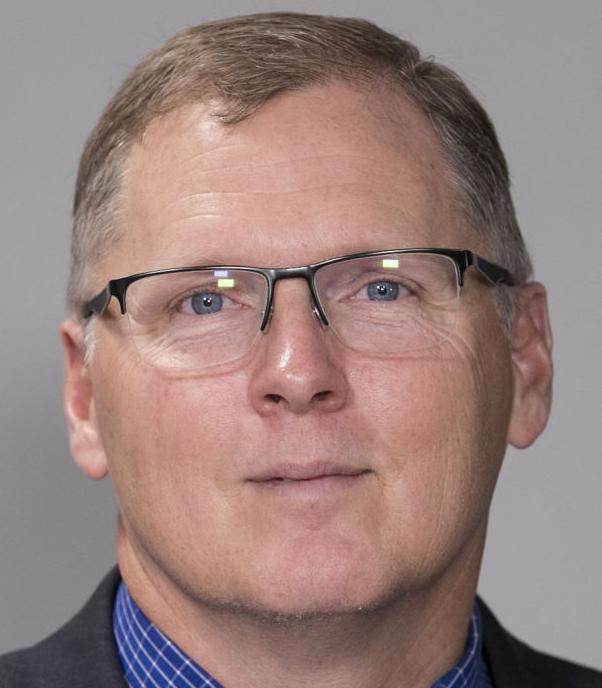 The Millard Public Schools plan a "full reopening" with masks optional, based on the current trajectory of the virus, according to Superintendent Jim Sutfin.
The plan envisions that three months from now, when schoolkids return after summer break, the disease could still have the potential for spread and make quarantines necessary.
Under the plan, there would be an advantage for Millard students who wear a mask or get vaccinated.
Those students would not have to quarantine after a close contact in school with someone infected with the virus, Sutfin said.
Masked or vaccinated students would monitor for symptoms but could continue to attend school.
Students with no mask or vaccination who had a contact would likely have to quarantine, Sutfin said.
Quarantines are a key tool for reducing spread, but they can significantly disrupt a student's learning. Many kids across Nebraska were forced to learn from home after a contact this year — sometimes multiple times.
Sutfin said the district's proposed approach to quarantining next year is "about personal responsibility."
"With personal choice comes the responsibility of the consequence," he said.
If, over the summer, vaccinations continue, people social distance and the virus is kept in check, then it's possible that the unmasked and unvaccinated student would not be put in a situation requiring quarantine, Sutfin said.
"The hope and the goal is to mitigate the risk over the summertime, so when we get in the starting blocks of the fall, we're ready to run," he said.
It's not clear what authority schools would have to ask a student whether he or she got the shots.
Schools do have authority under state law and Health Department regulation to ask parents for a child's immunization records, but only for certain diseases — COVID-19 is not explicitly listed.
The state's current directed health measure for Douglas County says that when children 5-18 have a close contact, they may, in lieu of quarantine, wear a mask for 14 days after exposure, practice social distancing and self-monitor for symptoms.
It says that people who are fully vaccinated can take the same steps. The measure expires May 31 unless extended.
Bobby Truhe, an attorney with KSB School Law, said that during this school year, quarantine and isolation requirements have been closely tied to the DHMs.
In theory, a school could impose a rule more restrictive than what's in a DHM, he said.
The argument on the other side, he said, would be that only the Health Department has the specific authority to impose mandatory quarantines or isolations, as compared with the general authority of a school board.
The Nebraska Supreme Court has upheld excluding children from school when they lack a measles vaccination, but that was a case in which the school already had those immunization records, he said.
If a school required a child to quarantine after contact, but the school offered a vaccination or masking exception, the burden would shift to the family to provide that, Truhe said.
"They could certainly elect not to do so for any reason they saw fit, but the exclusion would then be in effect," he said.
As the DHMs evolve in light of scientific data and guidance from the Centers for Disease Control and Prevention, "we suspect schools will respond with sensible rules where a person's vaccination status may be a threshold question for loosened restrictions," he said.
Despite the success of the vaccine rollout so far, and assurances from pediatricians and government officials that vaccines are safe, a recent national survey indicates that some parents are reluctant to get their children immunized.
The survey released last week found that 61% of all parents planned to vaccinate all of their children.
The survey, from the COVID Collaborative, the Ad Council and the Council of the Great City Schools, found that 27% of parents would not vaccinate any of their children and 12% remain mixed or undecided.
While at least 65% of parents of children ages 6 to 17 indicated that they plan to vaccinate their children, only 56% of parents of children under age 6 will vaccinate their children, the survey found.
While the Pfizer vaccine has received approval for emergency use for people 12 and older, it has not received full formal approval by the Food and Drug Administration, though Pfizer has applied for that status.
The vaccines have not yet been approved for children under 12.
Sutfin said Millard is still working out details on how the district would implement its policy. He said the plan could change over the summer depending on whether the pandemic continues to improve or takes a turn for the worse.
"We will work through these types of details with health officials before finalizing processes," he said.
Sutfin said that if the community can keep making progress with case rates and vaccination rates, "we can eradicate the whole thing and not have to worry about it anymore."
School board member Mike Kennedy said a downward trend in cases among Millard students and teachers supports making masks optional next year.
"As of today, only two people out of 27,000 students and staff have tested positive for the virus," Kennedy said Thursday. "That's a very positive trend, and, after this year, I didn't think I would see this day."
---