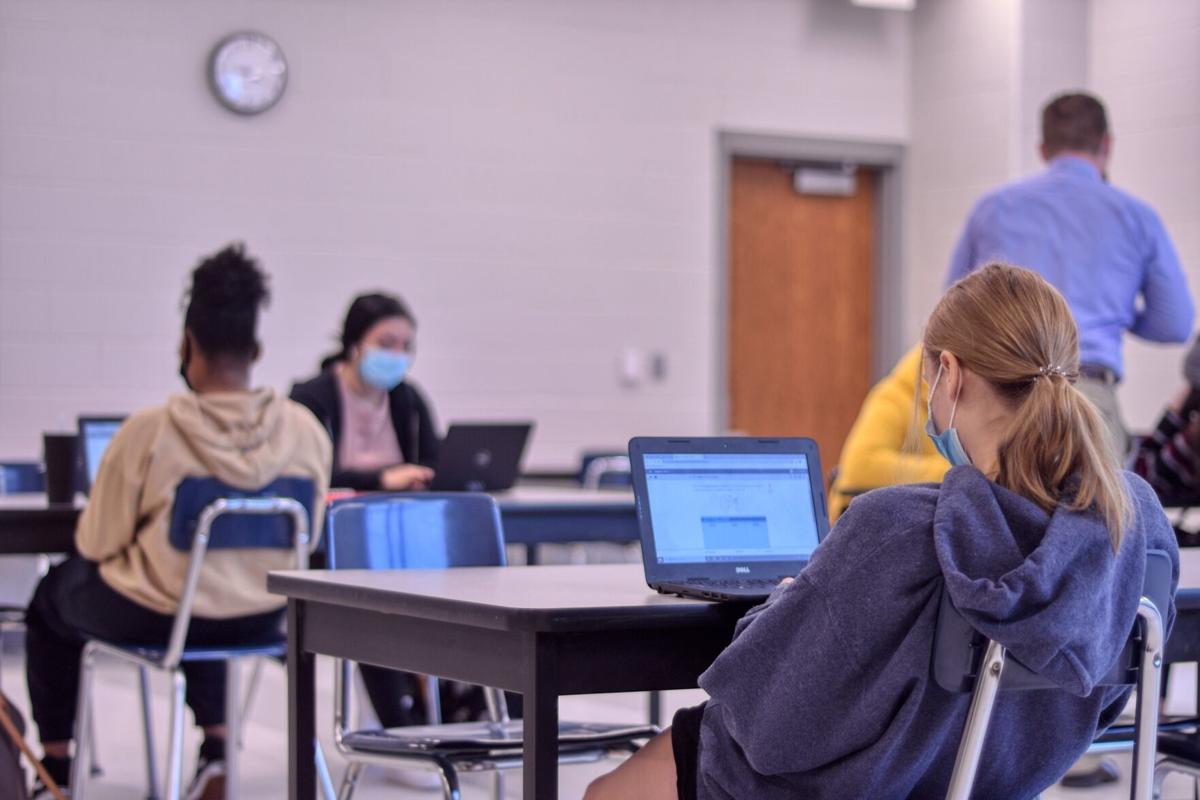 Nebraska school districts will use tutors, expanded summer school sessions, night school and even a spring break "boot camp" to catch kids up from learning loss caused by COVID-19 disruptions.
Some districts are considering adjusting the amount of classroom time allotted to certain subject areas next year to give students more attention in the areas they fell behind.
The clock is ticking for high school seniors who've fallen behind on coursework, making them an urgent priority, school district officials say.
Seniors have just three months left to recover lost credits if they are to graduate with classmates in May.
"Eleventh- and 12th-graders need those credits to graduate, so obviously there's a sense of urgency there," said Heather Phipps, associate superintendent of education services in Millard Public Schools.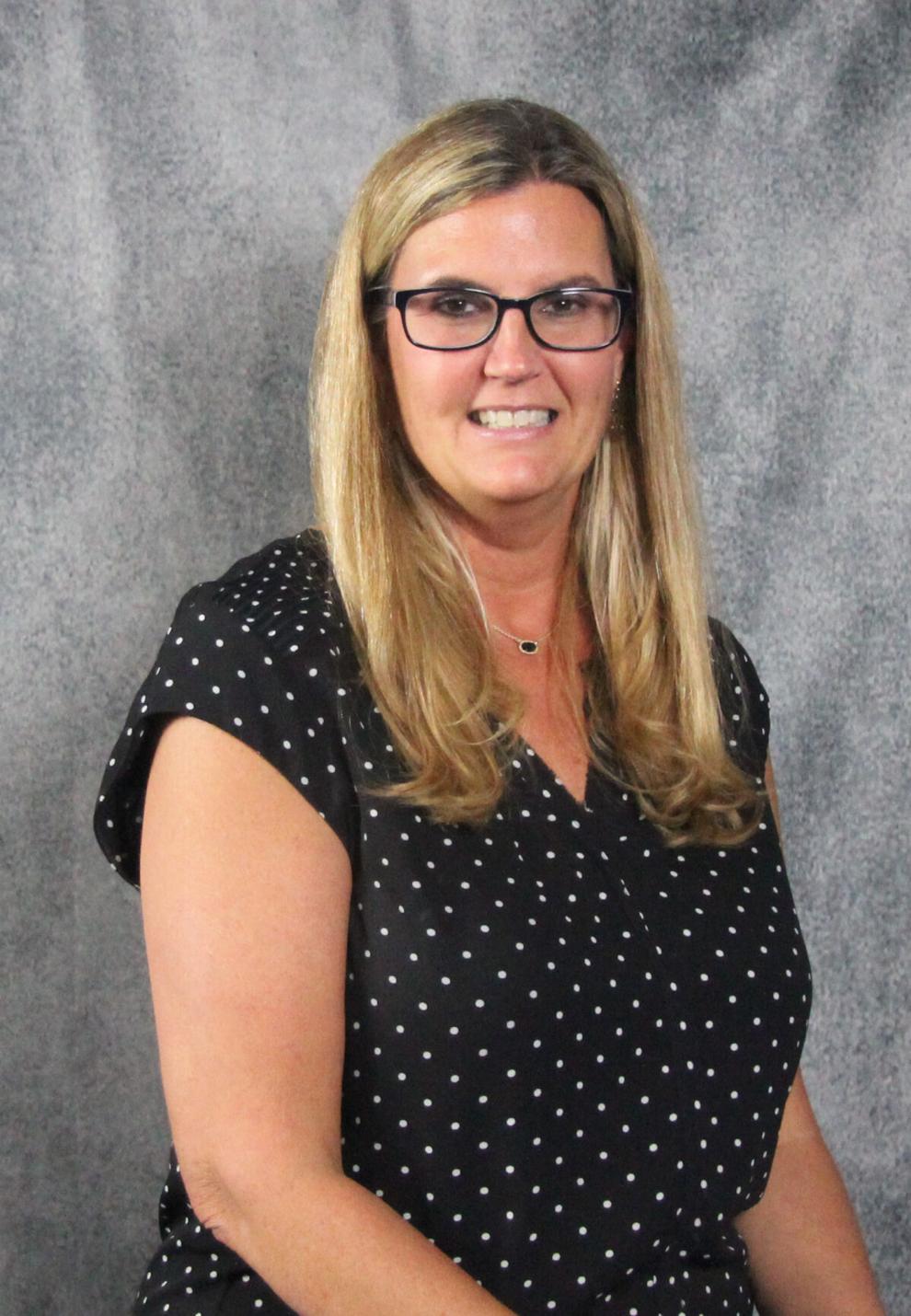 But Phipps said underclassmen will have to make up ground, too.
"We can't ignore the ninth- and 10th-graders who failed multiple courses, or we change the entire trajectory of their high school opportunities," Phipps said. "You can't do the Zoo Academy junior and senior year if you failed so many classes freshman year that you have to take them your junior year."
A World-Herald survey of districts found that, in Nebraska's largest districts, a quarter to a third of high school students learning remotely failed two or more courses last semester. The failure rates ranged from two to 11 times what districts experienced pre-pandemic, when kids were all attending school in person.
In five of 11 metro Omaha districts — Bellevue Public Schools, Bennington Public Schools, Millard, Papillion La Vista and Omaha — nearly a third of high school remote learners failed two or more courses last fall. In two other metro districts — Westside and Ralston — and also in Lincoln Public Schools, more than a quarter did.
In OPS, the failure rate was identical for high school remote learners and for high schoolers in the district's hybrid 3/2 attendance plan, in which student groups alternated attending school some days and learning from home other days.
Regardless of which learning mode students were in, 34% of OPS high schoolers failed two or more courses — that's approximately 5,100 high schoolers. That compares to a pre-pandemic rate in fall 2019 of 19.2%.
For OPS middle schoolers in remote, the two-course fail rate was 38.3%.
Millard officials have already hired a teacher and paraprofessional for each of the district's three high schools to work with students during the school day on credit recovery. Each high school will also pay two teachers to work after school an hour a day on credit recovery.
The district boosted its night-school capacity. And for kids who can't take advantage of those opportunities because of time conflicts, the district will offer a credit recovery "boot camp" over spring break.
The district will conduct a summer "credit-recovery academy" at Millard South.
Phipps said that while learning has lagged for elementary and middle school students, those kids have more time to catch up.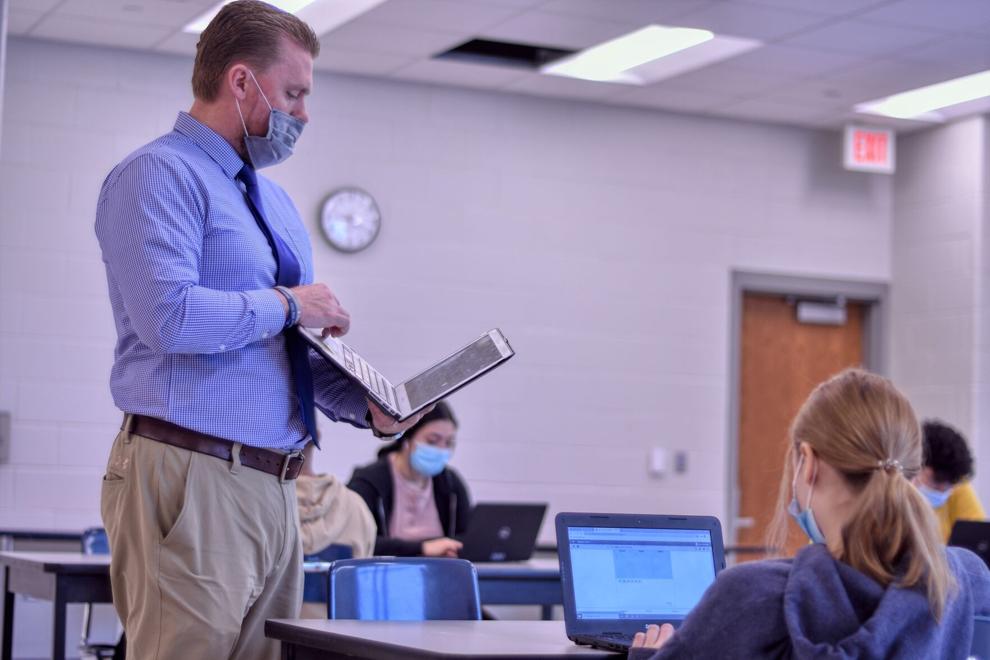 "We have one semester with our seniors. We have three semesters with our juniors. I've got 12 years with a first-grader," she said.
Phipps said that while high schoolers need to recover credits, younger kids need to learn skills they missed.
Test scores in 43 Nebraska school districts reviewed by The World-Herald showed that elementary and middle school students made less progress than normal in math last fall.
The slide was experienced across big and small districts, rural and urban, alike, with few exceptions.
Elementary and middle school reading held its own, or slid slightly in some districts.
The results on the MAP Growth test reflect a national trend.
Millard Superintendent Jim Sutfin said that to recover, kids will have to step up.
"If you have failed courses, you're going to have to do more," Sutfin said. "We have a system and a structure that can help you do more. But you're going to have to do more if you want that diploma."
OPS officials said they're developing a districtwide academic acceleration and recovery plan. The plan has short-, medium- and long-term goals and will run through the summer of 2023.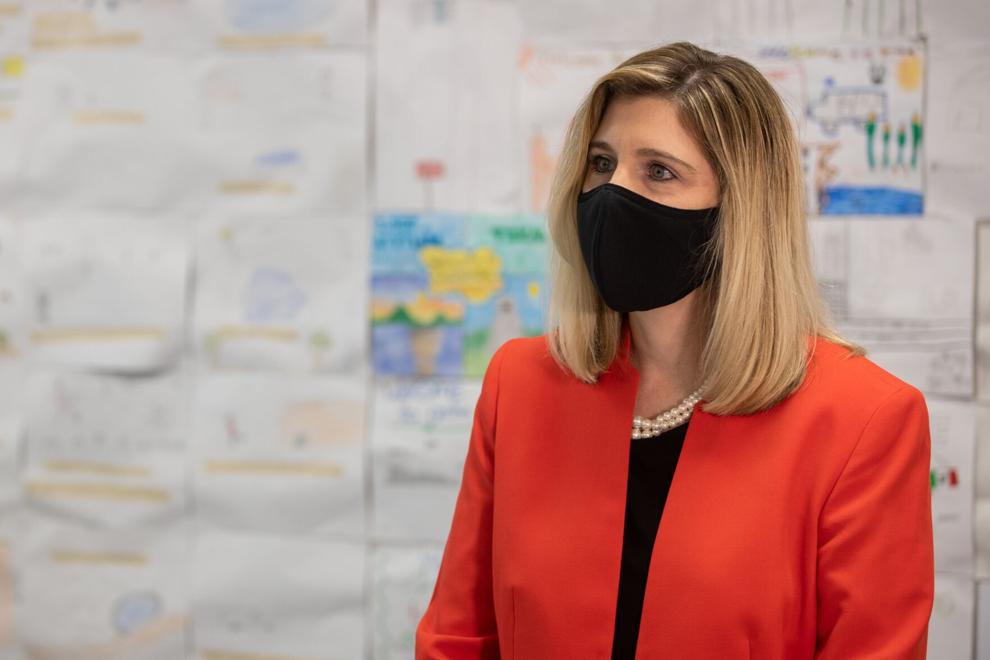 "We know it's going to take time," said Melissa Comine, OPS's chief academic officer.
The plan includes summer school, one-on-one tutoring sessions, assessments and the creation of a COVID recovery plan for every student. The district also plans to ask parents for their input on the recovery plan for their student.
While the plans for summer school are still being finalized, Superintendent Cheryl Logan told the school board last month that every student would be eligible for summer school because every student has lost time in school.
Comine said summer school will be expanded with options to reflect students' needs.
For instance, she said, OPS middle school summer school has typically been offered in the morning.
"We need to have an a.m. and a p.m. session," she said.
"If somebody needs it all day, it will be available all day. If they need a half-day, three hours, it will be available for three hours. If we have to look at Saturdays and different things like that, then that's what we'll do."
OPS school board member Jane Erdenberger questioned if teachers, after teaching through a pandemic, would want to sign up to teach summer school. She said many teachers may need time to rest and recover before the next school year.
Logan said staffing for summer school is still being worked out and acknowledged not everyone will want to teach this summer. District officials said they are considering asking older students, especially those who want to be teachers, to help teach the younger students.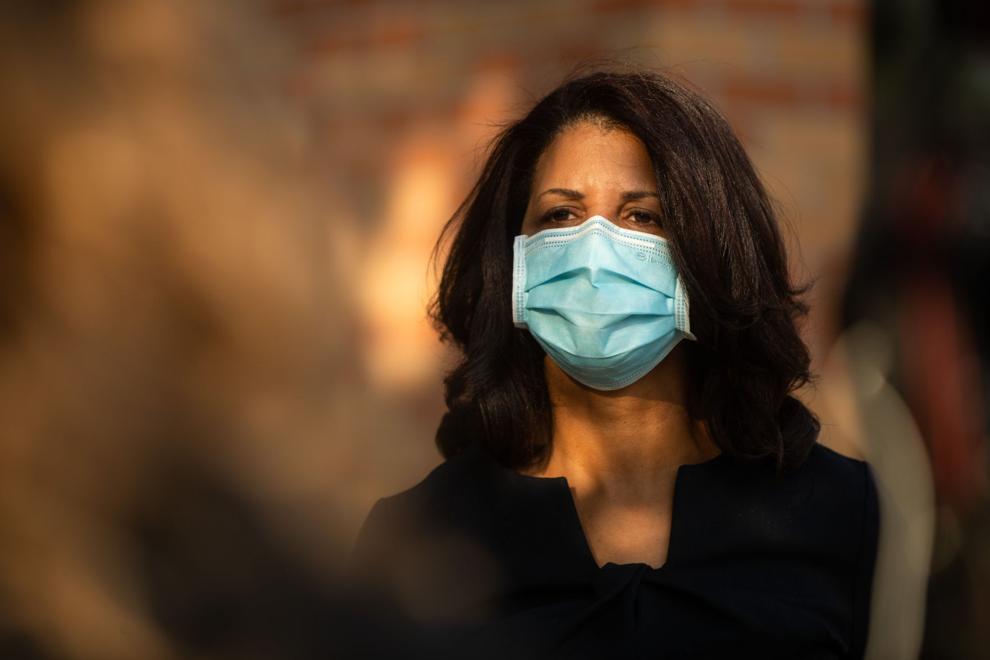 At the secondary level, OPS officials said they will create content recovery options for students before the end of grading periods, expand credit recovery options and use Khan Academy, an online resource, for grade level reinforcement.
Scott Schmidtbonne, the district's director of research, said the district will work with high schoolers to get them a diploma, no matter how long it takes.
If they can't graduate in May, district officials will meet with them to create an individualized plan to graduate in the summer, he said.
"Then, even if they should come back next year, we aren't giving up on them then, either," he said. "We will get them those credits. We will be in that fight with them so long as they are willing to engage with us in that."
Shureen Seery, assistant superintendent of curriculum, instruction and technology for Papillion La Vista Community Schools, said she expects to have more students in credit recovery and in summer school than in the past.
District officials are discussing whether they will have to add courses to summer school: for instance, world languages.
"If the kid's in the remote program, and struggling to get through Spanish I, how are we going to help with those pieces that a kid couldn't demonstrate proficiency on or needs a portion of a class so they can continue on with the second level?" she said.
In some cases, Seery said, the district will be looking at whether students need to repeat a whole course or just fill in the gaps.
She expects some students will have to repeat a grade.
Seery said students who were home-schooled this year could return next year with potential learning loss as well.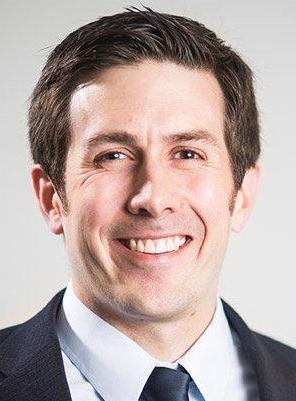 At the start of this school year, the number of Nebraska children being home-schooled was up 56.6% over the previous year.
"That's kind of the unknown piece, and when those students come back, if they're credit deficient, how do we help with that piece?" she said.
Tim Royers, president of the Millard Education Association, said getting teachers vaccinated would help schools finish the year "on a strong note" and ensure there are enough teachers available and willing to staff summer school.
He said districts should try to avoid holding kids back a year.
"The research shows that moving them with their group and just giving them additional one-on-one support is actually academically better for them," Royers said. "The kids that move on and have one-on-one interventions show greater gains than the kids that went back and redid the grade level."
School officials in several districts said they reject the pessimistic prognostications that the pandemic produced a "lost generation" of kids.
"I think any time we try to write off a generation before all the die is cast" Schmidtbonne said, "we find ourselves with egg on our face."
---
Our best Omaha staff photos of February 2021