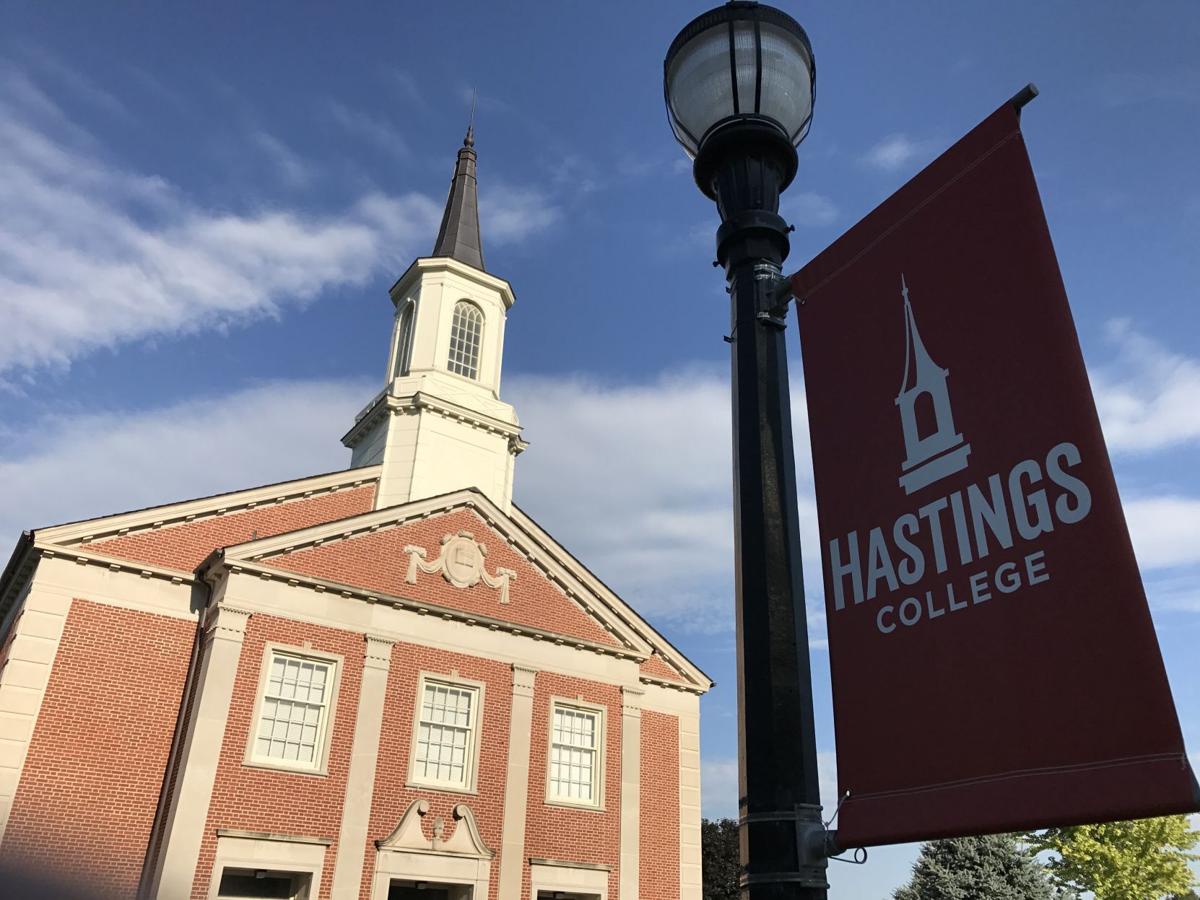 Hastings College hired an innovative leader in 2017, and while the future seemed unpredictable, at least the direction was bold.
Travis Feezell called for international travel for sophomores and iPads for everyone, plus an unusual block scheduling system in which students would focus on one or two classes through several weeks of study. The college called the transformation "Hastings 2.0," and it has implemented much of that vision.
But Feezell suddenly resigned early this year. This came as "a shock to most faculty members," said Moses Dogbevia, Hastings' Faculty Senate president. "It's very frustrating that in the end, you are left to clear the mess."
Hastings College endured a rough spring with two board members and the college foundation boss appointed as a transition committee to stabilize the situation. Some faculty and staff layoffs — three and six respectively, a college spokesman said — have taken place as the coronavirus pandemic continues to haunt the nation.
For Hastings — and all colleges, public and private — the next few years will be hard, considering that the number of college-aged Americans will stagnate or decline. Some refer to the next few years, 2026 specifically, as the "enrollment cliff."
Small private colleges such as Hastings face an especially high hurdle because, unlike state schools, they receive little or no state money and rely largely on tuition and donations. Some small colleges now seek to remake themselves, or at least want to evolve to meet new demands.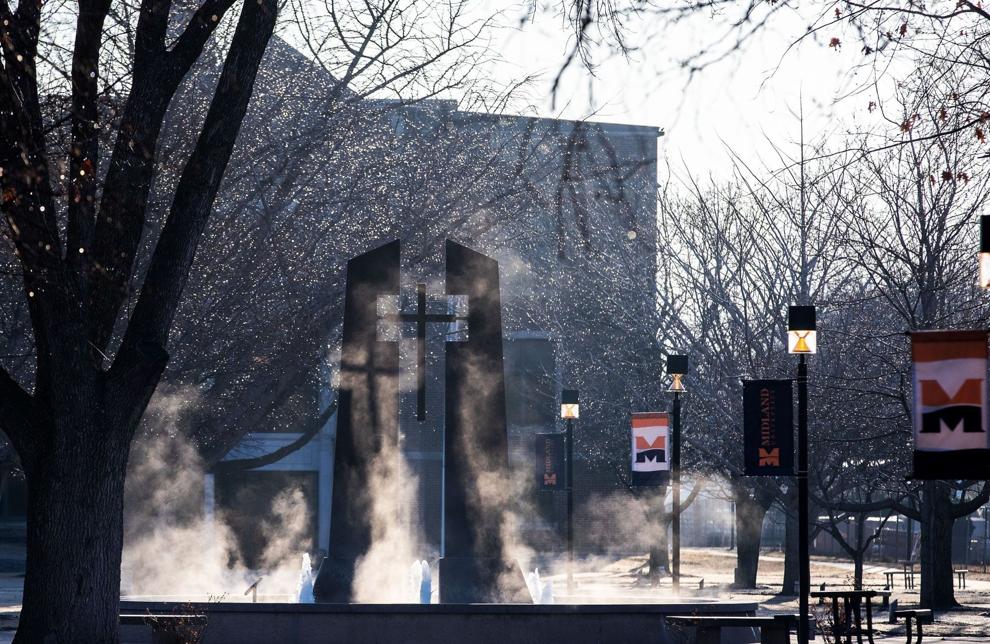 "It's a challenging environment for all of us," Midland University President Jody Horner said. "There will be winners and losers."
The coronavirus became one more impediment to higher education. Many students went home mid-semester this spring because of the pandemic, and colleges lost room and board revenue, plus fees to host meetings, weddings, sports and numerous other activities.
Grant De Roo, founder of an Iowa City market research and consulting firm, said the past couple of decades have seen a shift in student interest from humanities and social sciences, the staples of many small private colleges. Students instead have looked to engineering, health sciences, business and criminal science.
Further, he said, many students in higher education now don't fit the traditional profile of a college student. Many are older and some study part time, De Roo said. Colleges must adjust for that.
"And when we talk about an enrollment cliff, we're really talking about the expected decline in the number of new high school graduates, the 'traditional student,' " he said.
One private school, Nebraska Christian College of Papillion, closed in the spring. Grace University of Omaha closed two years ago. Dana College of Blair shut down in 2010.
Midland, in Fremont, faced financial duress about 10 years ago. Publicly available websites ProPublica and Guidestar indicate Midland spent more than it made in 2010 and 2011.
But that turned around early last decade. Revenue far exceeded expenses at Midland in 2017 and 2018, the most recent years for which Midland tax information was available.
Ben Sasse, now a U.S. senator from Nebraska, stepped in as Midland's president 11 years ago and added numerous intercollegiate sports and performing arts programs. He beefed up the student recruiting office. Sasse left in 2014 and was succeeded by Horner, who has continued to innovate, including adding more intercollegiate sports, such as men's and women's powerlifting.
Horner and Midland have established a west Omaha location in the Old Mill area. The college has set up a code academy to help students prepare for jobs in software development and computer programming. And like Hastings, it now distributes iPads to students.
Enrollment last fall at Midland set a record of 1,408, and even with coronavirus worries dogging higher education, Midland expects to surpass that record in the fall. But COVID-19 could alter plans, Horner said.
"I would attribute the turnaround to enrollment growth, culture change ... responding to the marketplace," said Horner, who was a Cargill executive before taking over at Midland.
Barbara Mistick, president of the National Association of Independent Colleges and Universities, said that besides lost revenue in the spring, colleges will have huge expenses for extra cleaning, Plexiglas separations between workers, renovating dormitories to house one person to a room and possibly COVID-19 testing and tracing of contamination.
Mistick said the colleges that do well are those that know "what really is important in your region." That could be health care, she said, and other professional fields.
Being in health care, though, is not a guarantee of profitability. Tax forms for Nebraska Methodist College of Nursing and Allied Health in Omaha for 2011 through 2018 indicate no years in which total revenue exceeded total expenses.
Nebraska Methodist College President Deb Carlson said that is deceiving, however. The college provides free or discounted tuition, continuing education and other training for the affiliated Nebraska Methodist Health System's employees, Carlson said. The hospital system covers capital costs and other things for the college.
Bellevue University has created a niche in serving older adults and corporate partners. That college's tax information indicated revenue exceeded expenses in nine of 10 years through 2019.
The federal government has helped colleges with coronavirus relief, of which Hastings received about $1 million, with much of that going to students. Mistick said she hoped Congress would provide another higher education relief package, because American colleges face COVID-19 preparation costs of up to $30 billion in the fall.
Colleges also fear that the coronavirus pandemic will decrease enrollments. "Right now colleges are waiting with bated breath" to see how many students show up, said Rich DeCapua, a Boston-based administrator with the online study assistance program called OneClass.
And the number of high school graduates in the Midwest is dropping. The Colorado-based Western Interstate Commission for Higher Education estimated the Midwest produced 770,000 such graduates in 2010, but that will fall to 719,000 in 2026 and 670,000 in 2030.
This has produced an "enrollment arms race," DeCapua said, in which each college must accentuate what makes it special.
Hastings' Feezell moved on this year to Belmont Abbey College in North Carolina, where he is provost, which is basically the No. 2 administrator. Feezell had been there before as a faculty member and administrator.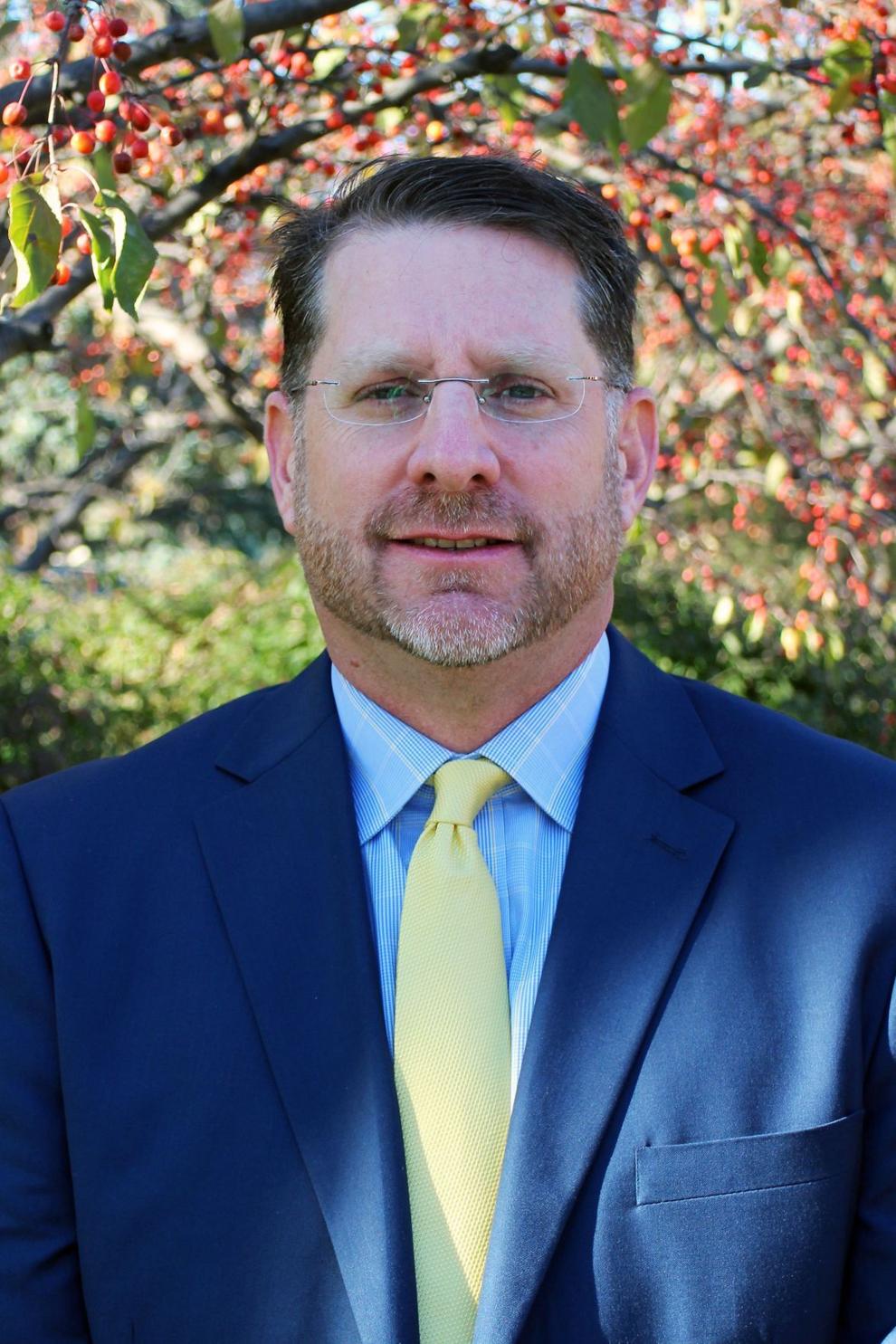 Feezell said in an email message that there are "some exciting things at Belmont Abbey — and (I) wish the best for Hastings."
Hastings College board chairman Roger Doerr, a retired Hastings faculty member, said Feezell "has an entrepreneurial mindset, and entrepreneurs get restless."
Feezell succeeded in serving as the change agent the board wanted, Doerr said. But his departure "was disappointing. We thought we had somebody for 10 years."
Doerr, who joined the board four years ago, said that for many years Hastings' board overshot enrollment estimates, leaving the college with less revenue than planned.
A 2018 audit of college finances indicated Hastings secured lines of credit in recent years from an Omaha bank and a Hastings bank to cover some operating costs. The audit says the college drew $11.5 million for that purpose from Five Points Bank in June 2018. Borrowing is not a desirable option, Doerr said.
Doerr, 74, said it's fortunate that Hastings has an endowment of about $90 million that it can draw from if necessary.
Faculty Senate President Moses Dogbevia said he had concern that leaders faced a situation in which they were "trying their best to save the college from closing." But that fear has been relieved, he said, and the college is moving on.
The coronavirus sent students home and required Hastings College to pay out about $500,000 in refunds to students for housing, Doerr said. He said Hastings received three grants in the spring plus federal coronavirus relief money, which helped the college dig out of the coronavirus bind for now.
He said enrollment appears likely to exceed 900 next term, which isn't near the more than 1,200 it enrolled several years back but is better than the 800 for which the board has budgeted.
Now Hastings College's board is on the hunt for a new president. Doerr said the college hopes to name one in early fall. And like most leaders, Doerr said, that leader will probably have a new vision.
---
Our best staff images from July 2020